Cookie attraction
January 9, 2019 | 12:00am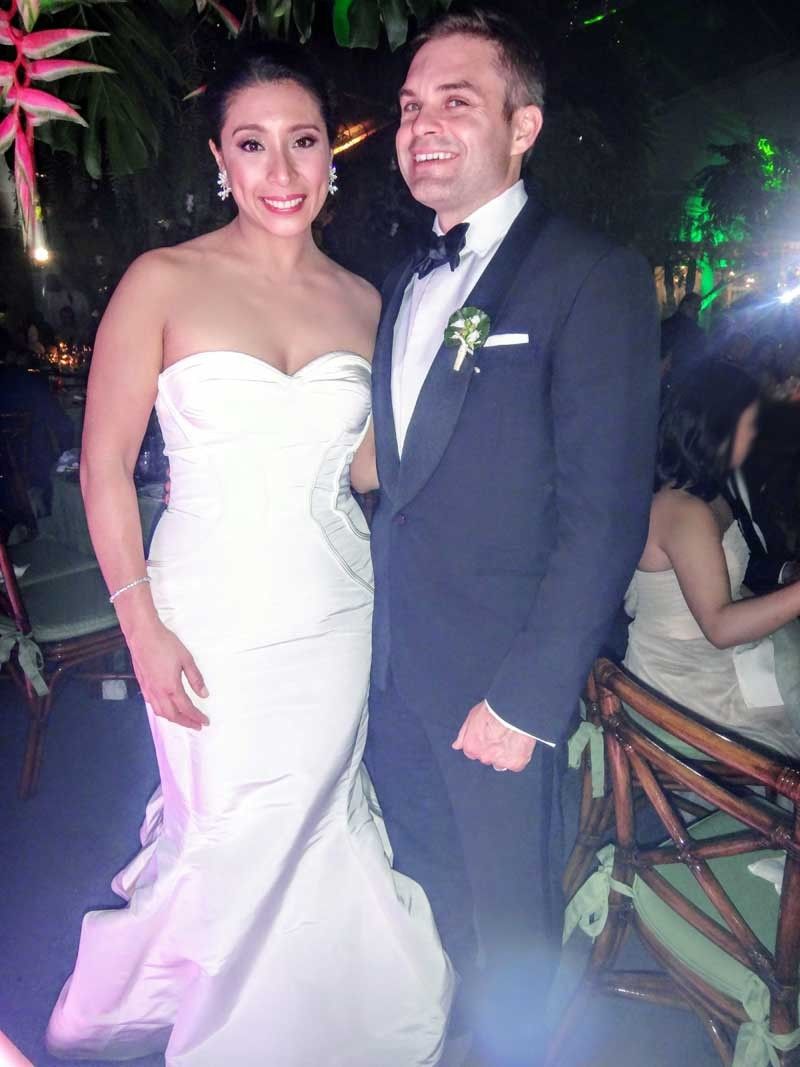 Brendan Murphy & Isabel Floirendo Lagdameo
It never dawned on sultry beauty and brains Isabel Floirendo-Lagdameo that Brendan Murphy, her New York University (NYU) Stern School of Business classmate, was attracted to her.
Hanging out with the same circle of friends, their peers noticed that there was a spark between the two, but they did not date until after they graduated two years later.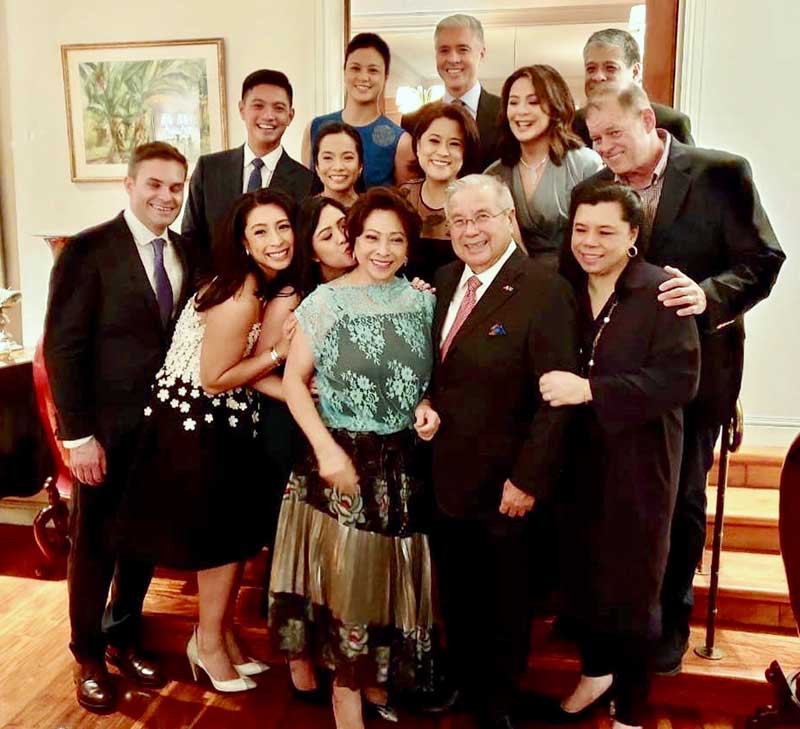 Isabel's despedida de soltera with her parents Linda and Tonet Lagdameo and siblings
As Isabel fondly recounts, "I teased Brendan that the only reason he started talking to me was because I baked cookies. We were in a summer program right before business school started. There were around 80 people, but he didn't say a word to me all summer. I think we shook hands maybe once or twice. Then, during finals, I was in a study room with a friend and brought homemade cookies since I knew it would be a long day of studying. And within 30 minutes, Brendan popped his head into the room and said 'Hey Iz, are those cookies? Can I have some?' And so we tease each other that if it weren't for those cookies, we probably wouldn't have become friends, then eventually gotten together."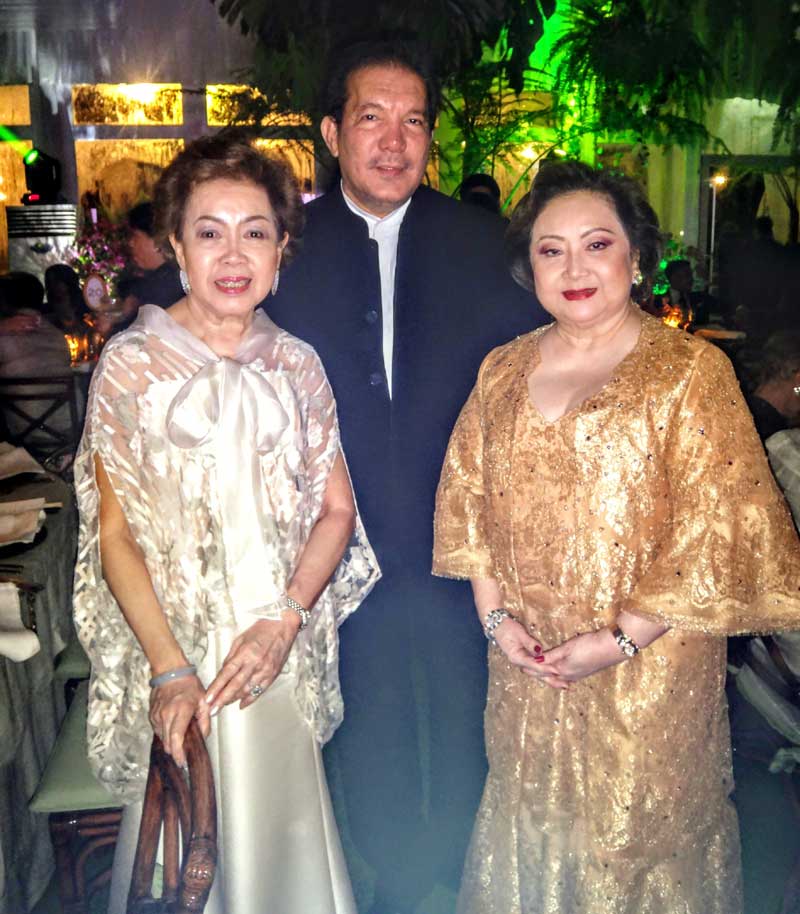 Inday Garcia, Patrick Jacinto, Nedy Tantoco
Brendan knew he had found the woman of his dreams and within two and a half years of being a couple, he was ready with a proposal during a ski trip to Killington, Vermont. Looking back, they had actually been there for a school outing and had already felt a connection but did not do anything about it until a few months after — just as they were going to graduate. By that time, Brendan had already accepted a two-year stint in Seoul with a large conglomerate. The couple waited patiently for two years to pass until Brendan made it back to New York where Isabel was busy as director of business development with the Estee Lauder Companies.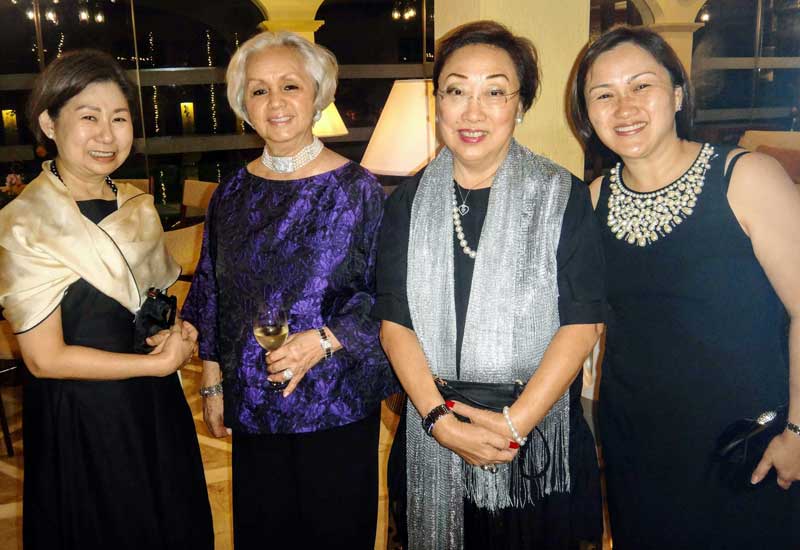 Tessie Sy Coson, Nene Quimson, Vivian Yuchengco, Margarita Locsin
Coming back to Manila for the wedding just before Christmas, the couple was welcomed warmly by the bride's loving parents, Ambassador to the United Kingdom Antonio and Linda Lagdameo, with a very elegant evening reception that proceeded smoothly despite a typhoon that hit Manila. The Floirendo's vast garden contained a capacious air-conditioned structure adorned with giant exotic ferns and tropical plants hanging from the ceiling and beautiful orchid table arrangements. Since many of the guests were long-time family friends, the evening was a perfect reunion for the holiday season.
During the wedding toast, Antonio Lagdameo welcomed his "second Irish-American son-in-law" as one of his older daughters, Mayen, is also married to an Irishman Brian Hogan.
Marybeth de Leon, Chickie Locsin, Serge Osmen?a
Looking at his beautiful bride in her Oscar dela Renta gown, the devoted groom shared, "As a friend before dating, Isabel was always someone that I immediately trusted, cared for and admired. When we finally started dating, I was so excited — our friendship and love has grown every day since. I look forward to sharing the rest of my life with her."
* * *
For comments and ideas, email [email protected].