Catriona Gray co-designed now-famous patriotic ear cuffs
December 18, 2018 | 3:05pm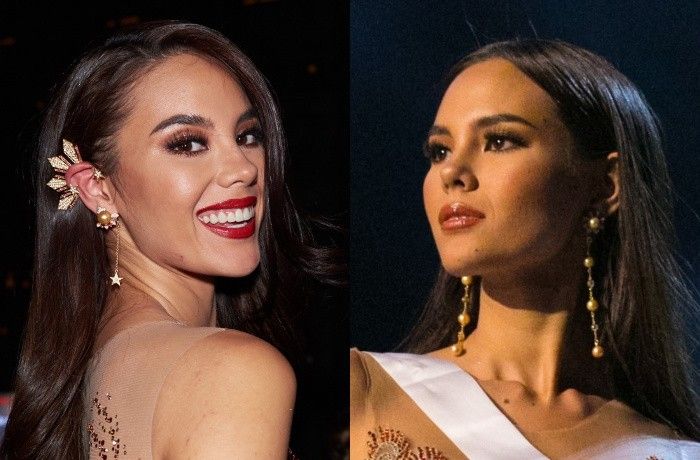 MANILA, Philippines — Miss Universe 2018 Catriona Gray personally designed the patriotic earpiece which she wore for the international beauty competition.
At the preliminary round last week, Catriona wore the "Pearl of the Orient" earpiece co-designed with Tessera Jewelry.
The jewelry brand described the earrings as "inspired by Philippines' popular title 'The Pearl of the Orient/Perlas ng Silangan'."
When Catriona was crowned as Miss Universe 2018 on Monday, the Filipino-Australian beauty queen from Bicol wore the "Alab at Dangal" patriotic earpiece.
It is made of gold, studded with diamonds and rubies with golden south sea pearls.
When Catriona captured the Miss Universe Philippines title earlier this year, her ear cuffs which she conceptualized with Tessera Jewelry also became a trending topic.
Called the "Three Stars and the Sun" ear cuff, the jewelry is inspired by the Philippine flag and was personally designed by Catriona.
Apart from the ear cuffs, Catriona also showcased Philippine' culture in different rounds of the prestigious pageant through fashion.
Her national costume showed the three island groups of the Philippines, while her Mak Tumang gowns featured the mystical bird Ibong Adarna and her hometown's Mayon Volcano.