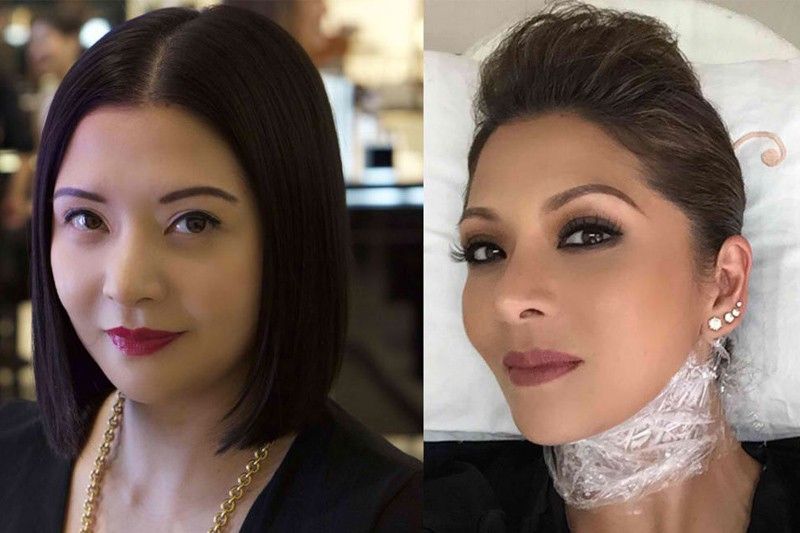 MASJ Philippine representative Cat Arambulo-Antonio — before and after Ultherapy.
Released
Ultherapy: Cutting-edge without going under the knife
(Philstar.com) - November 22, 2018 - 8:00pm
MANILA, Philippines — Non-invasive treatments have been on the rise over the past couple of years, as women have loved getting a fresher, tighter and younger look without going under the knife. While the beauty market offers several procedures, not all of them are created equal. It's important for everyone to understand how these procedures and their technology work to give you the results you want.
Ultherapy, one of the most raved-about beauty treatments out there, has made rounds from Hollywood to the Philippines because of how it effectively and naturally lifts and tightens skin without surgery or downtime.
What exactly are its benefits and why is it better than other treatments out there? We're taking a closer look at what Ultherapy can do, with their partner doctors sharing why it's the safest, most effective option there is.
Production on a deep level
Collagen production is the name of the game when it comes to skincare. Collagen is a protein that provides firmness and elasticity to the skin. Our body produces it naturally, but Ultherapy promotes production by applying hyper-focused ultrasound energy on the foundational layer of the skin so that fresh collagen is produced faster.
Only Ultherapy reaches this layer, which is 4.5mm below our skin and where facial sagging can be addressed, unlike other treatments that only treat superficial layers.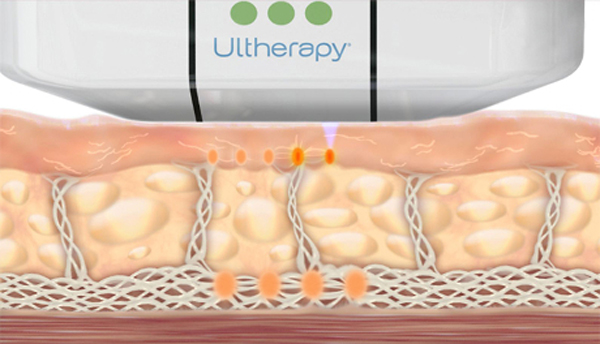 Ultherapy promotes natural collagen production on a deep level. Released
"Ultherapy stimulates the creation of new collagen in and under the skin, which diminishes as we get older," says Dr. Isabel Mangubat, an aesthetic dermatologist who offers Ultherapy treatments at one of 43 accredited partner clinics across the country. "This helps slow down the process of aging and gives patients a tighter, more youthful appearance."
Precise and prominent results
Unlike other treatments, Ultherapy's ultrasound technology allows doctors to see deep into the skin noninvasively, and ensures that the treatment is safely delivered where it will be most beneficial.
Even other leading treatments aren't capable of this, only delivering lower energies in general areas around the face. In the past, doctors could only see the variations in the layers of tissue they were treating through surgery.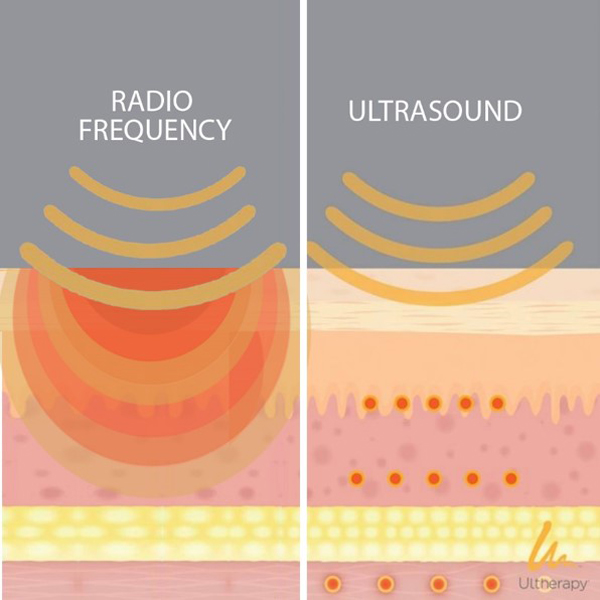 Only Ultherapy uses ultrasound imaging, promising precise and prominent results.Released
Now thanks to treatment, they can see the condition of each patient's skin without cutting through, allowing them to optimize treatment. It also helps doctors avoid inducing pain or bruising by accidentally hitting bone or blood vessels.
Patients can be assured that they're in safe hands with Ultherapy's partner doctors, who use only authentic Ultherapy machines to carry out the US FDA-cleared treatment.
"We have always made it a point to invest in treatments backed by sound scientific literature and clinical evidence," says Mangubat. "What made Ultherapy stand out to us compared to other machines was the inclusion of visualization, which makes it safer and more effective."
Different strokes for different folks
Every face is different. The skin's anatomy—fat layers in the tissue, facial shape and space between the skin and bone—is bound to be diverse. It's crucial for doctors to be able to know the right treatment plan for each patient's needs at different stages in their life—whether in their 20s and wanting to prevent future lines, or are well into midlife and want to restore their skin's elasticity.
"At a young age, you can start promoting collagen production so that when it starts to decline, you have a reserve," affirms Dr. Karla Cuenca-Luchangco, one of the founders of BeautiqueMD, another Ultherapy accredited partner clinic.
"Our patients love Ultherapy. The skin-lifting results are dramatic, they look 5 years younger, less tired—and they only need to undergo the treatment every two years," says Dr. Jennie Francisco Diaz of Skin 101, another accredited partner clinic. "It's the closest you will get to the results of a real facelift without the need to go under the knife."
With all the benefits only the cutting-edge technology of Ultherapy can offer, there really is no reason to consider other procedures. Choose the best, most credible, most effective treatment out there, and see the long-lasting results for yourself!
ULTHERAPY is a registered trademark of the Merz group of companies. Imported by: Merz Philippines Healthcare Inc., Bonifacio Global City, Taguig.
For more information, follow them on Facebook and Instagram at UltherapyPH or visit the websites here and here.