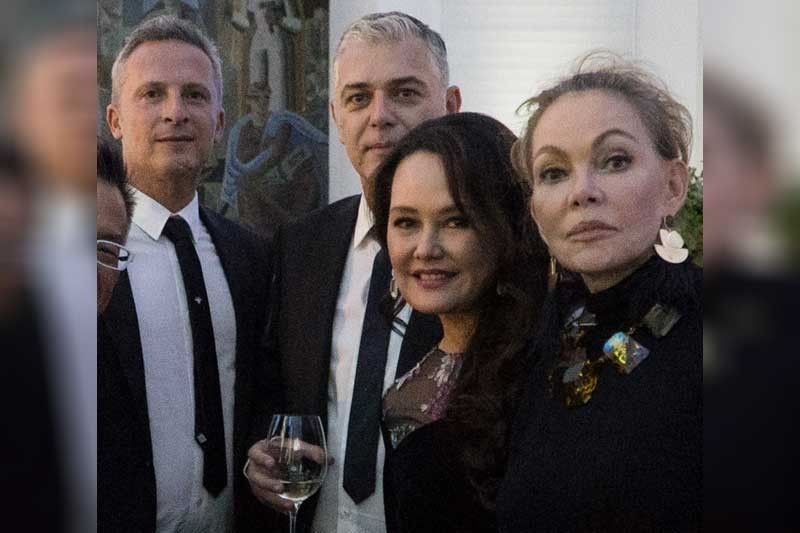 Fila designers Josef Graesel and Antonino Ingrasciotta with Fila Philippines CEO and owner Cris Albert and mother Wanda Louwallien
Photos By Alex Van Hagen Powered By Mac Center
Fila marks its 100th year with 'Tutti in Fila'
In celebration of its 100th year, Italian sportswear brand Fila honored its roots with "Tutti in Fila: A Retrospective with an Eye to the Future" exhibit held at La Triennale Di Milano, dahlings.
Fila Philippines CEO and owner Cris Albert, Fila brand ambassador Tessa Prieto-Valdes, Philippine Tatler editor in chief Anton San Diego and international stylist Wanda Louwallien were invited to the chic cocktail dinner right after the show.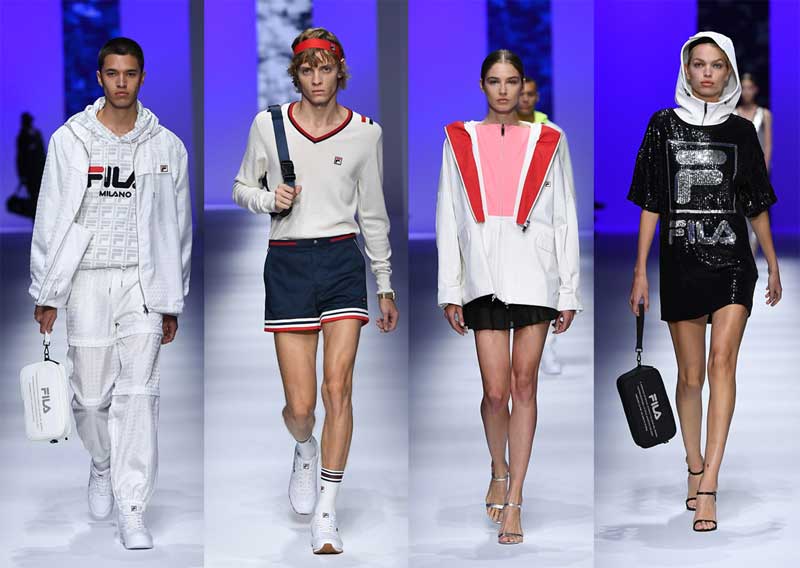 Fila's spring/summer 2019 collection.
Clad in their stunning ball gowns and suits, guests were treated to a five-course sit-down dinner and champagne. After dinner, they were led to the exhibit area.
The exhibit showcased the origins of Fila with its most iconic pieces displayed such as the White Line Collection, which was worn by tennis legend Bjorn Borg and is still worn by outstanding tennis players and athletes all over the world. It served as a highlight of how this international brand evolved over the years.
Tadashi Shoji redefines opulence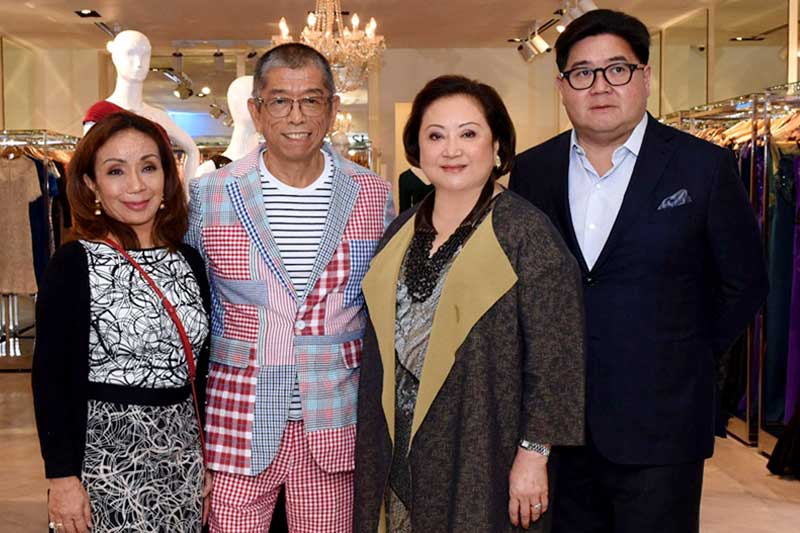 Rustan Commercial Corporation board member Maritess Tantoco-Enriquez with designer Tadashi Shoji, Rustan Commercial Corp. chairman and CEO Zenaida "Nedy" Tantoco, SSI Group Inc. president Anton Huang.
International design house Tadashi Shoji has opened its chichi boutique in Manille located at the second level of Rustan's Makati. The boutique features an expansive stark white space, brightly lit by crystal chandeliers. Racks filled with elegant eveningwear and cocktail dresses line the walls of the store. Aside from womenswear, the boutique will also carry the brand's childrenswear, shapewear and evening bags.
Seen at the newly opened boutique is the fall/winter 2018 collection. The pieces depict Old World glamour with glitter, heavy and elaborate beading, whimsical draping and loose silhouettes, dahlings.
Designer Tadashi Shoji finds inspiration "in the woman who enchants her life with her sensuality, color and joie de vivre."
The event was attended by Tadashi Shoji's muses Audrey Tan Zubiri and daughter Adriana, Divine Lee, Marilen Montenegro and daughter Sabie, Grace Baja and actress and singer Zsa Zsa Padilla.
Tadashi Shoji, palanggas, is exclusively available at Rustan's Makati, Rustan's Shangri-La and Rustan's Cebu.
Fiesta Latina at Tomatito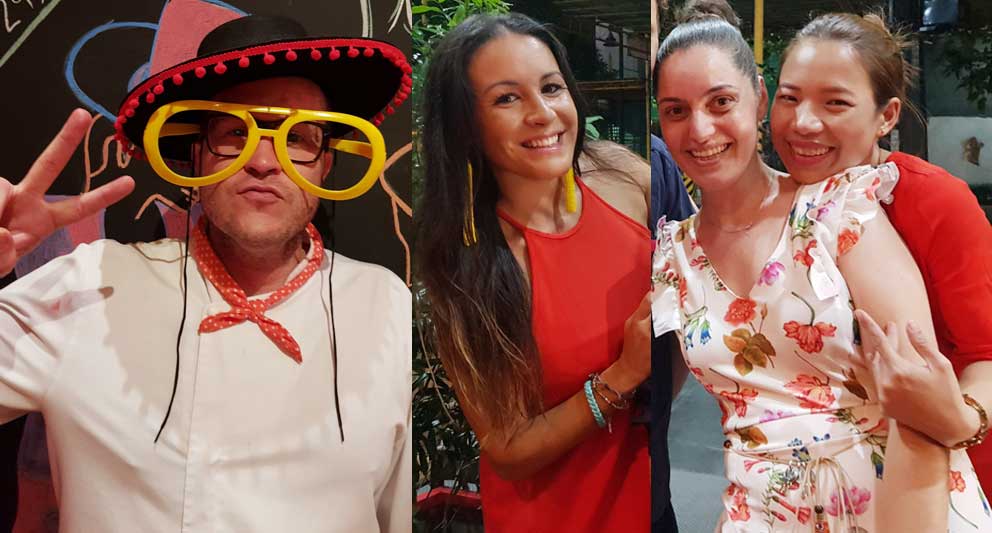 (From Left:) Tomatito executive chef Alfons Reyes. Tomatito Team: Maria, Neus, Yra.
The banging of drums from Samba School Imperatriz Filipinense made every single person at Tomatito Manille dance their hearts out, and even onto the sidewalks.
Tomatito Manille threw an all-out Latina party recently. It was a night filled with laughter, overflowing pintxos, free chupitos (shots), alcohol, great rhythmic music and a whole lot of dancing. The Tomatito team made sure all guests felt like they were part of the world-famous Sambodramo in Rio de Janeiro. Guests brought their A-game to the dance floor and the Tomatito crew was dressed to impress to complete the Latina vibe.
Servers went around the place with trays of five kinds of pintxos prepared by executive chef Alfons Reyes. Guests who came in red received free chupitos (shots). There were also beer, wine, cocktails and gin and tonic stations.
We also enjoyed dancing lessons by Samba School Imperatriz Filipinense with a drink in one hand. The drums eventually stopped, but good music filled the place and the party continued, with guests leaving at 4 a.m. What an exceptional fun-fun night it was, believe moi!
Join Tomatito Manille as they throw the biggest parties monthly.
For inquiries, follow Tomatito Manille on Facebook (tomatitomanila) and IG (@tomatitomanila).