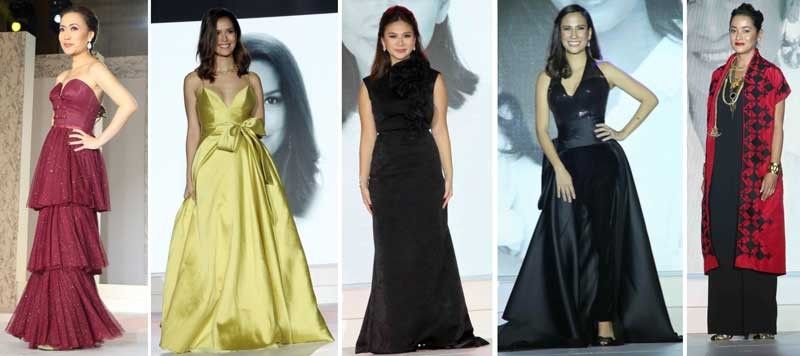 Marga Nograles, Jessica Kienle-Maxwell, Kai Lim, Stephanie Zubiri-Crespi and Maimai Cojuangco
What makes an elegant Filipina?
Elegance isn't solely defined by what you wear. It's how you carry yourself, how you speak, what you read.— Carolina Herrera
For the past three years, "Elegant Filipinas" organizers headed by Tingting Cojuangco, Zelda Kienle and Fortune Ledesma have chosen women who epitomize elegance and style at the Diamond Hotel.
One has to be personally invited to join this select group of ladies that are fewer than a dozen and though this is an exclusive by-invitation-only affair, there are no tickets sold.

KC Concepcion, Small Laude, Carla Guevara-Laforteza, Diana Cua and Apples Aberin
This year's choices stood out not only for their youth but for their accomplishments, exemplifying elegance at its best: Jessica Kienle Maxwell, Kai Lim, Stephanie Zubiri-Crespi, Maimai Cojuangco, Karla Nograles, Diana Cua, Small Laude, Karla Guevarra-Laforteza, Apples Aberin and KC Concepcion. All in understated evening clothes that could easily be worn year in and year out.
Soprano Jasmin Salvo started the evening with popular movie tune Never Enough, which reminded us to do the opposite — one should realize that good taste is refined. Styles come and go, but being dressed appropriately for the occasion never does. Jewelry and accessories should not be piled on like an over-decorated Christmas tree, no matter how expensive these baubles are, unless one is going to a gaudy costume party.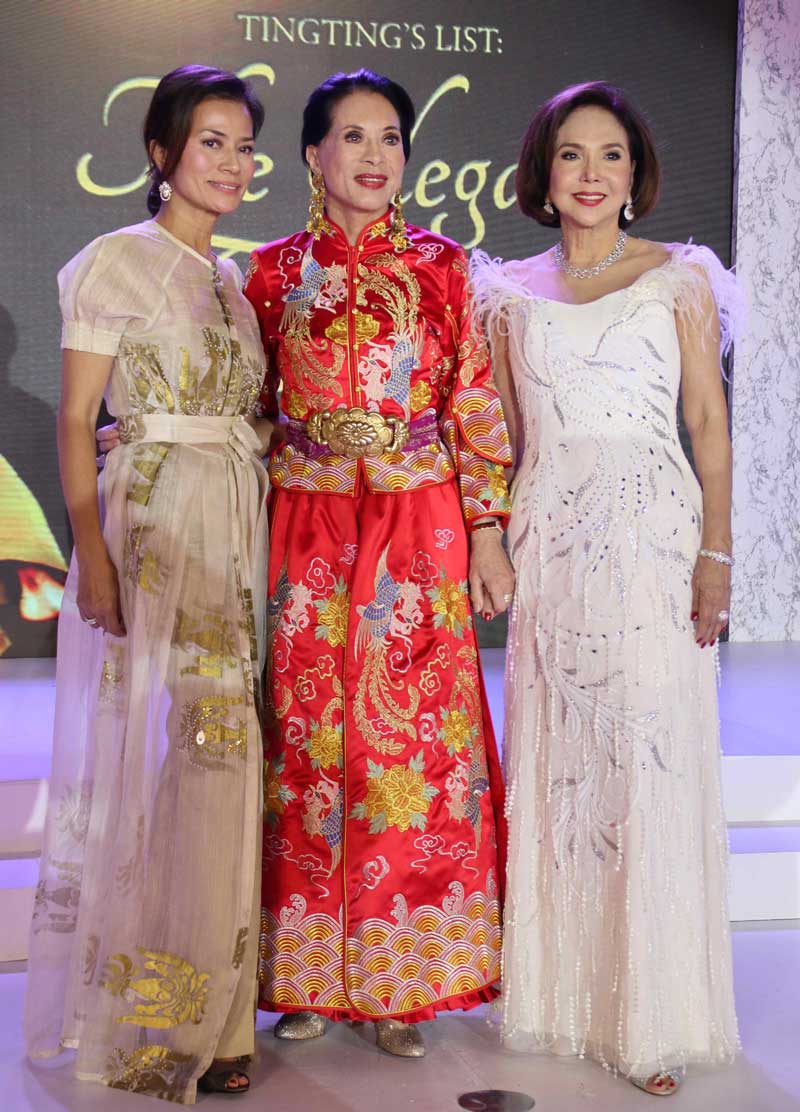 Organizers of the elegant event: Zelda Kienle, Tingting Cojuangco and Fortune Ledesma
As Tingting Cojuangco greeted the guests, her short message caught our attention: "Elegance is never ostentatious and overly elaborate to purposely call attention to oneself. It is simplicity and being understated, quiet and confident. Stylists can buy and dress up anyone on the outside but what is elegant calls for less. Manners, carriage and grace show respect for others."
Supportive family members were in attendance with proud husbands Karlo Nograles, Jonathan Crespi, Philip Laude and Jesse Maxwell applauding loudly as their lovely wives were awarded beautiful crystal and brass trophies by designer Arnel Papa.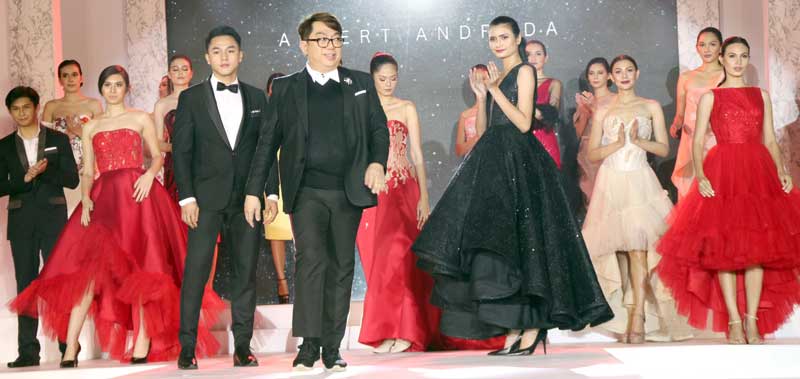 Albert Andrada presents his holiday 2018 collection for the finale of the elegant show.
Gabay Guro was the evening's beneficiary, which organizes and facilitates teacher training nationwide because education is a surefire way to alleviate poverty, as explained by its chairman Chaye Revilla.
* * *
For comments and ideas, email jacinto.fa@gmail.com.