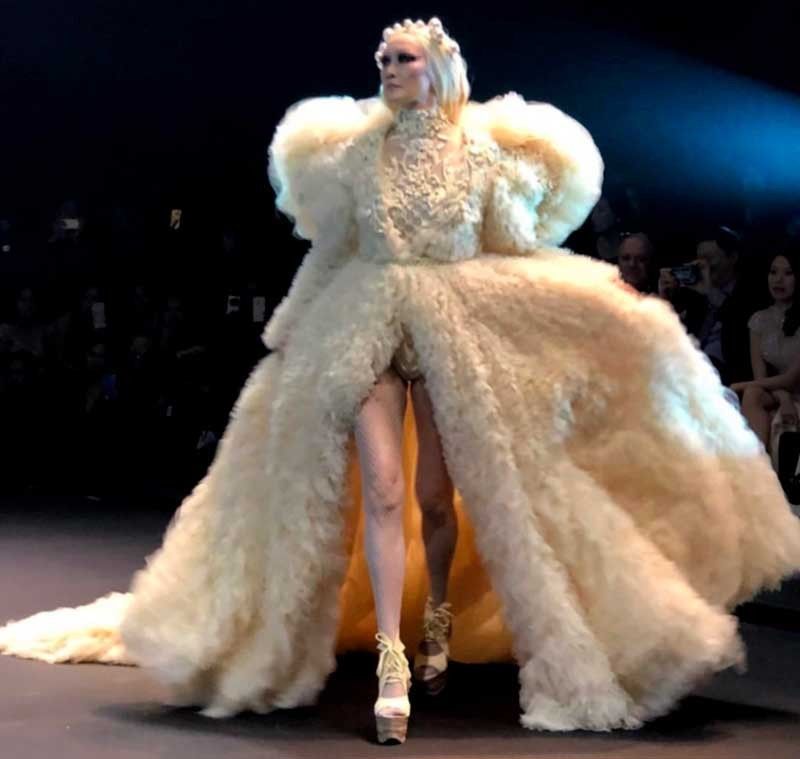 Furne Amato as modeled by Marina Benipayo @kayetinga on Instagram
Photos by Millet M. Mananquil
Cinco, Libiran, Furne, Ezra & Cary show what World-Class Couture is all about
Heavenly. Breathtaking. Magical. Poetic. Surreal. Fearless. I can never run out of adjectives to describe the "World Class" fashion show I saw at Waterfront Cebu last Oct. 6.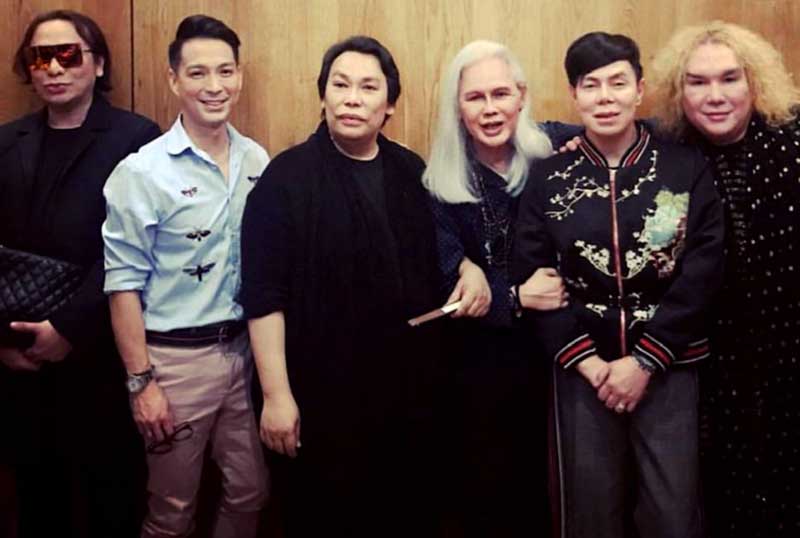 Michael Cinco, Francis Libiran, Cary Santiago, Ezra Santos and Furne Amato star in what is thus far the best fashion show of 2018. The original cast included Inno Sotto (third from right) but he went to Cebu nevertheless to support and complete the cast of Philippine fashion's leading luminaries at Waterfront Cebu.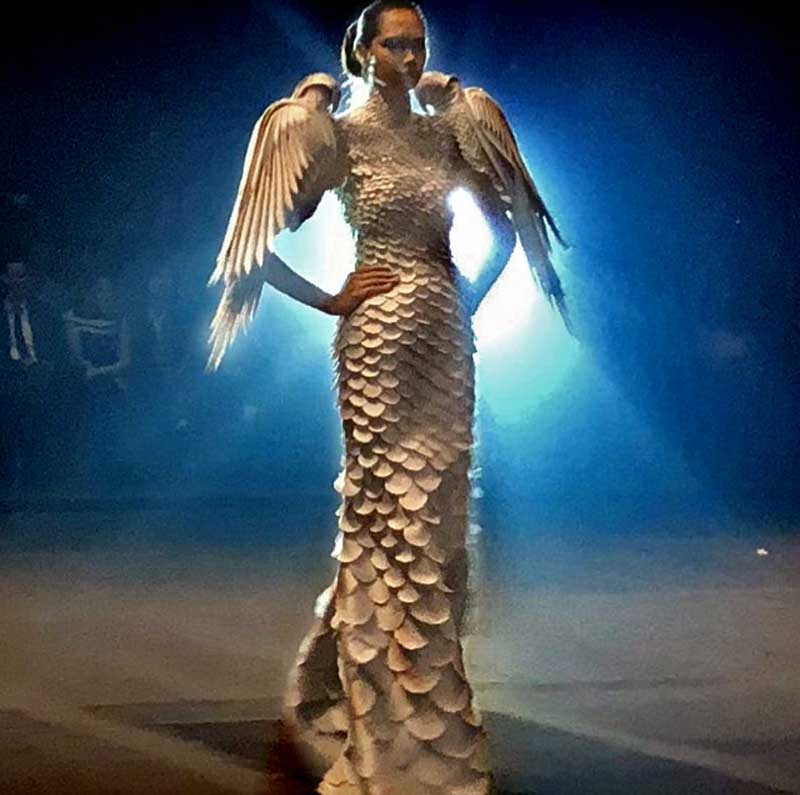 Cary Santiago
It was out of this world, our world. It's as if five designers — Michael Cinco, Francis Libiran, Furne Amato, Ezra Santos and Cary Santiago — rode a spaceship from their universe where they have gained tremendous acclaim the past decades, and landed in Manila ­— to show the Philippine fashion industry what real world-class couture is all about.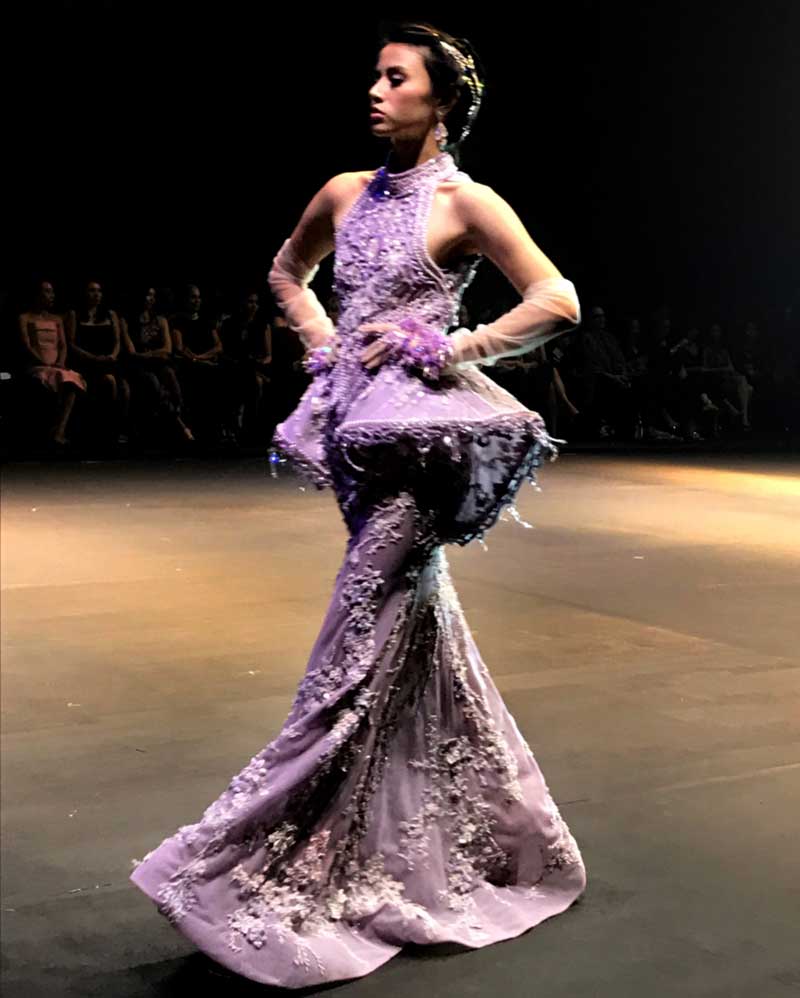 Francis Libiran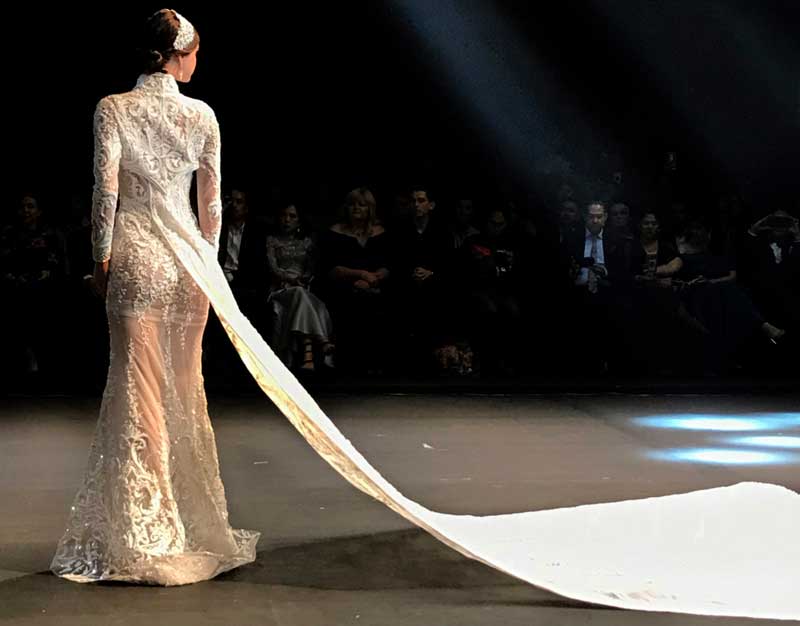 Michael Cinco
A pleasant surprise was how I felt as if I were gliding with the designers through literary and cinematic history. I witnessed Little Women, Gone With the Wind, Wuthering Heights, Great Gatsby, Breakfast at Tiffany's, Star Wars and Game of Thrones all in one evening, with all the romance, grandeur and futurism they evoke. And yet it was all about fashion — good craftsmanship, precise details, and dedication to passion.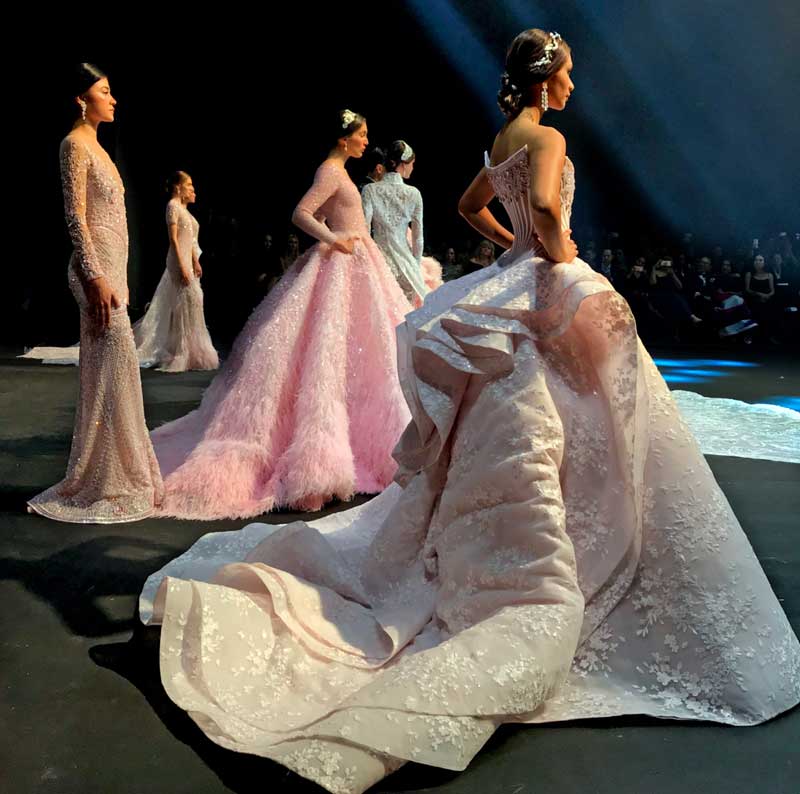 Michael Cinco
Putting all top five designers — undoubtedly Philippine couture's leading luminaries — in one show was a feat which Cary Santiago achieved. They are the best of the best, and when geniuses connive, expect egos to collide. But, obviously they were all secure in their mastery of couture. "Cary and Michael were once roommates when they were starting out in the Middle East," says Gino Gonzalez who works for the best of the best as our country's top set designer and fashion authority. Obviously a bond has been established between the four of them who are the favorites of royalty and fashionable women in oil-rich countries where they have had access to fabulous gems and fabrics. Libiran has gained fame and fortune as well in the western world, and all five designers have dressed up Hollywood stars. All five of them make our country proud by showing the best of Filipino ingenuity.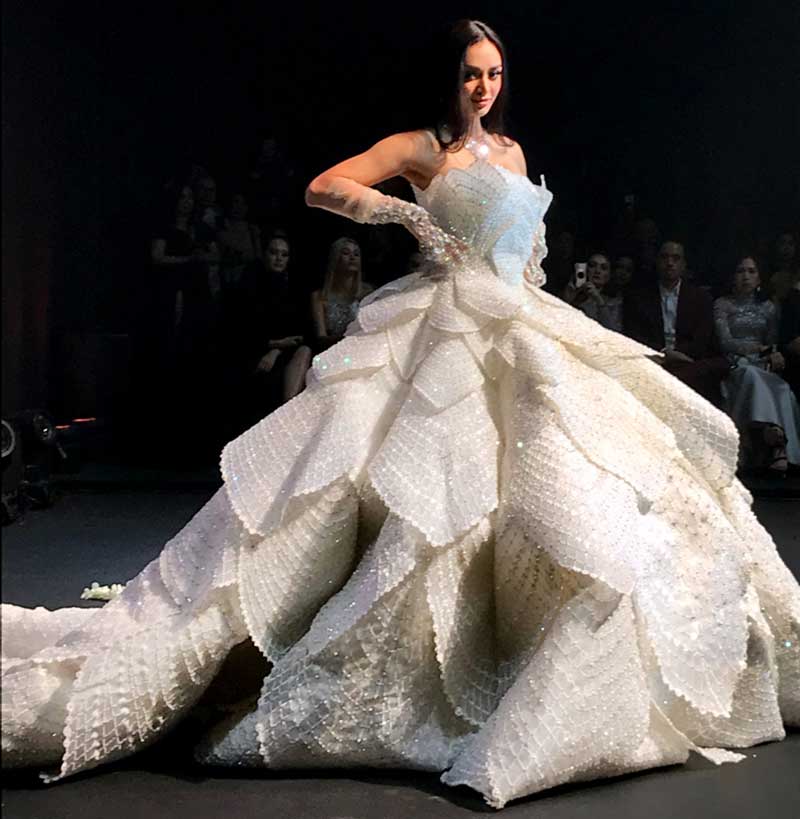 Francis Libiran
For the Cebu show, each one presented a distinct collection with music matching their mood. It was fitting to show the voluminous collections ­— some with endlessly long trains — in a vast, rectangular space rather than a long narrow runway. The space became a poetic field of dreams made even more dramatic with lighting.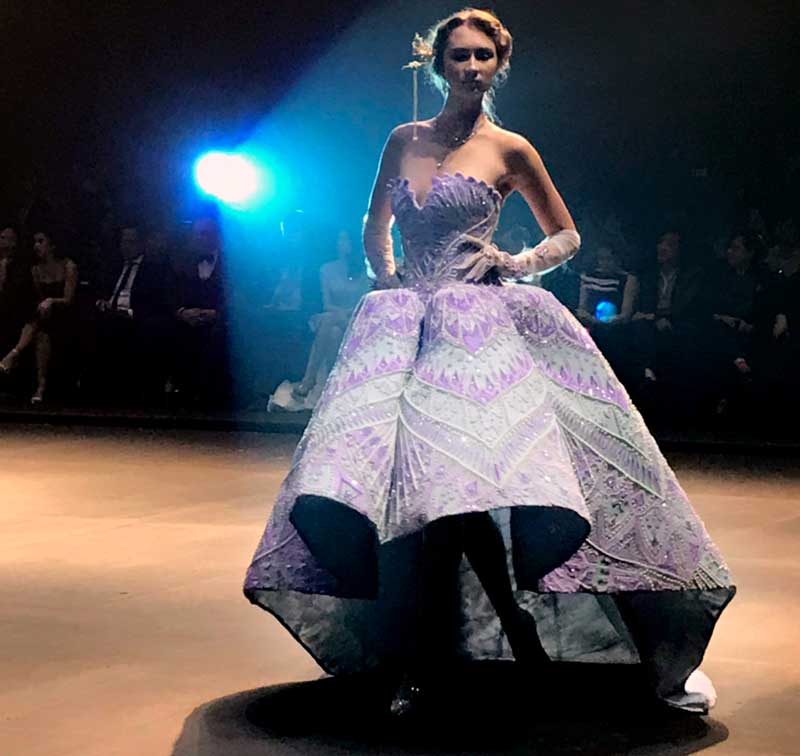 Francis Libiran
Michael Cinco showed ethereal, heavenly creations in lace awash in glitter. Queenly details with royal trains. And his trademark dreamy, fairy-tale gowns that make you feel like you're floating on clouds.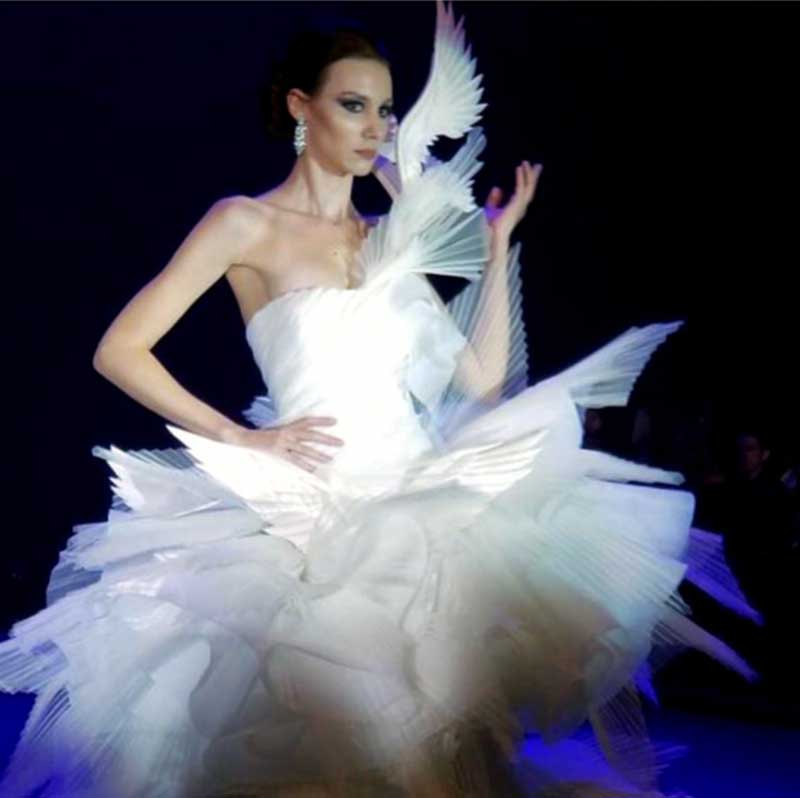 Cary Santiago @carysantiago on Instagram
Francis Libiran showed petals upon petals cascading in ballroom glory. Layers of delicate fabrics stun you. Lines of glitter amaze you. Here is a master of elegance.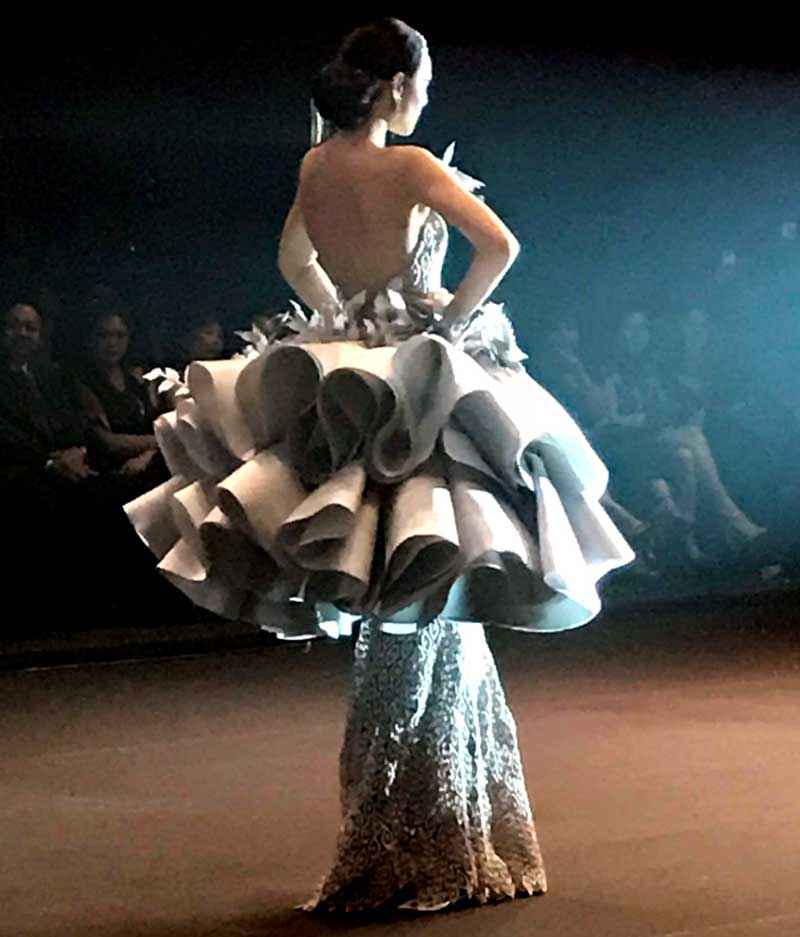 Cary Santiago
Furne Amato really brought the audience out of this boring world and into his own surreal artistic existence. All models wore blond wigs , matching blond designs. "Furne provided us with all the hairpieces from his personal collection," says ramp diva Marina Benipayo. She joked Furne: "Did you want us to look like you?" Yes, he did, and the uniformity was a beautiful sight. Did we see angels descending from outer space? The collection was fabulous and breathtaking in its meticulous workmanship.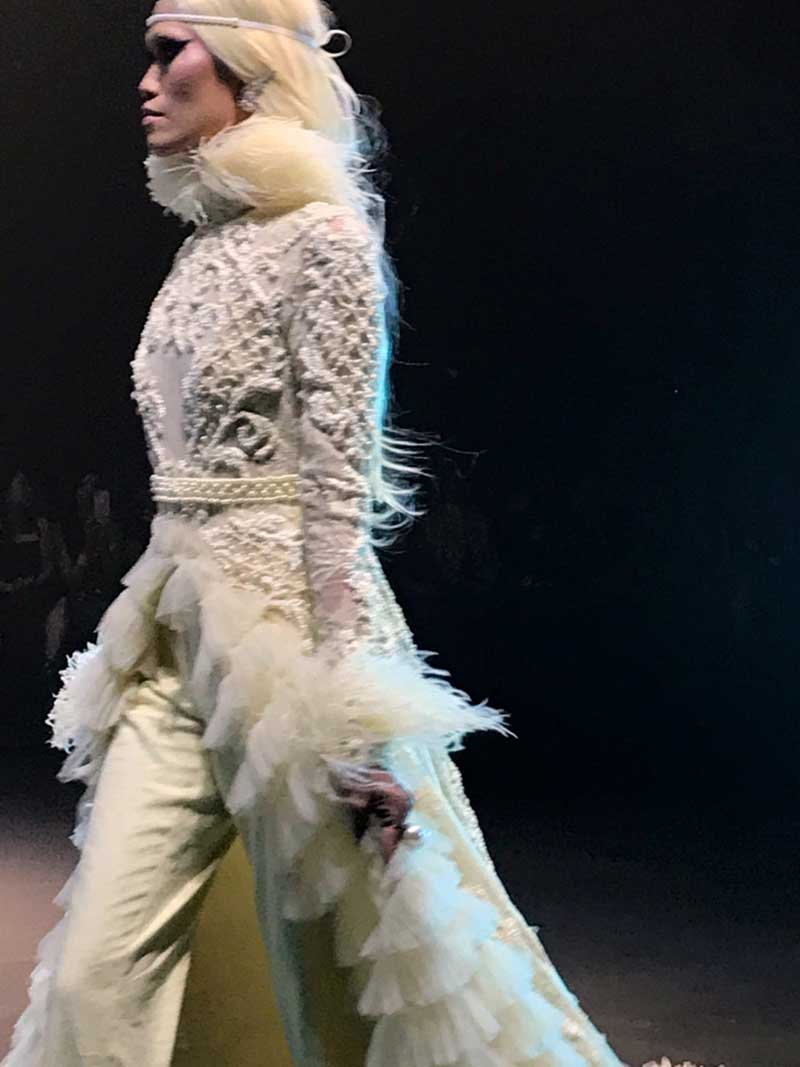 Furne Amato
Ezra Santos showed tailored dresses and gowns with exquisite embroidery. The cinched waists brought us back to the glamorous eras of utter femininity. A clean collection with a distinct statement.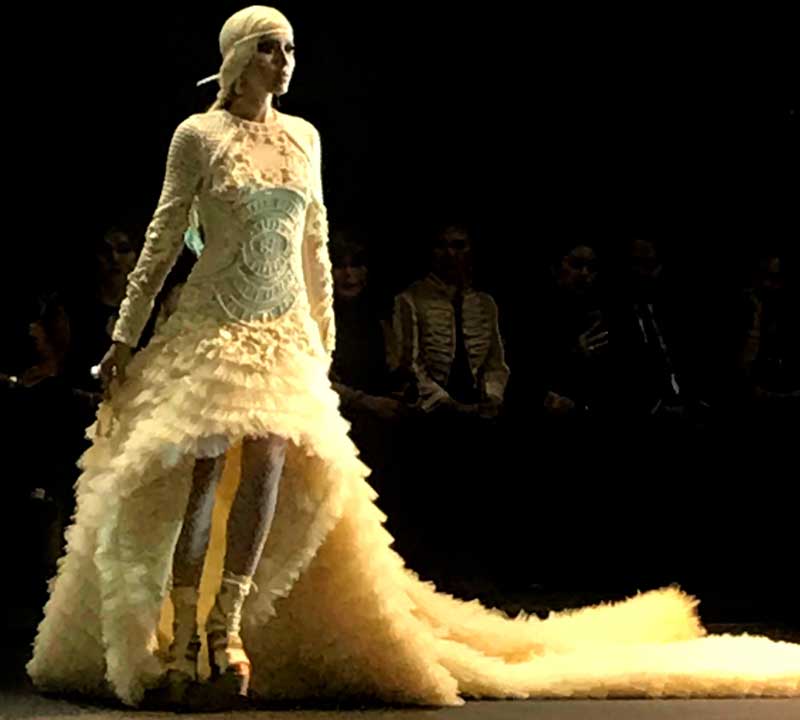 Furne Amato
Cary Santiago is a wizard in architectural lines that make us think of Chrysler Building in New York and Opera House in Sydney, among other towering sights. He fuses his couture skills with Japanese origami, when he lets doves perch on your shoulders, and you feel they flew down from clouds — sometimes cumulus and cirrus, other times wave clouds. Cary weaves magic with his eye for touches of whimsy. A genius at perfection.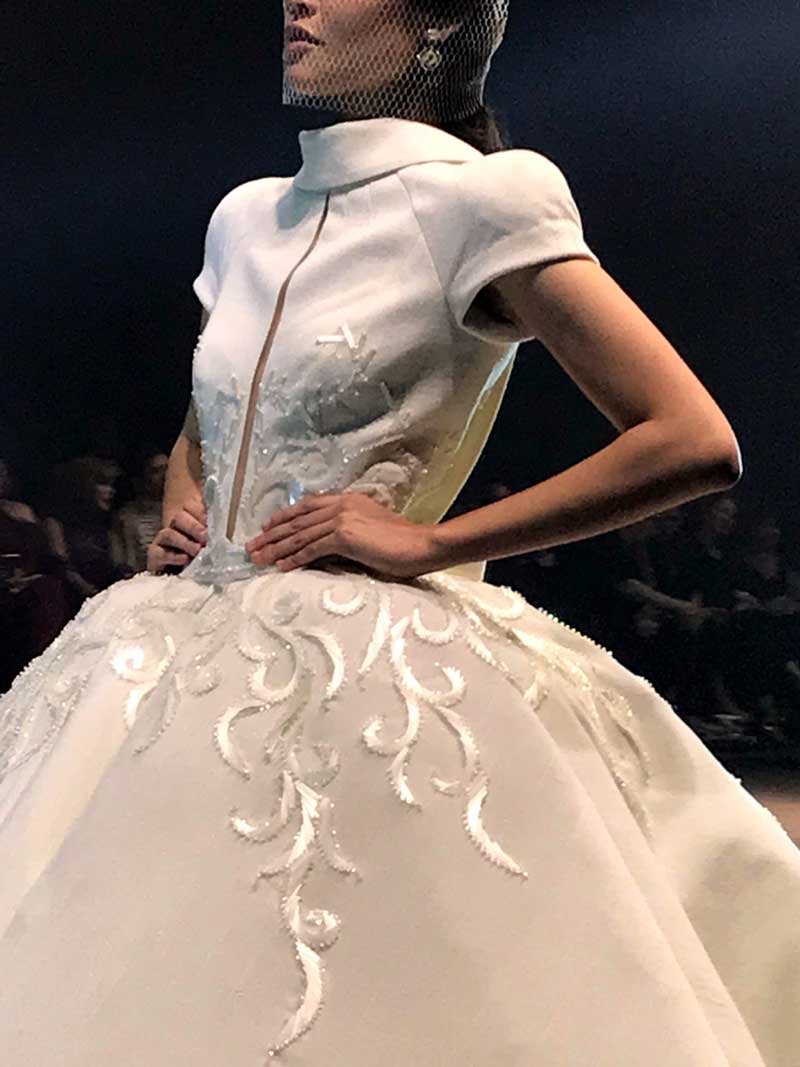 Ezra Santos
Yes, we took note that the five designers' surnames collectively spelled CLASS. It was truly world class.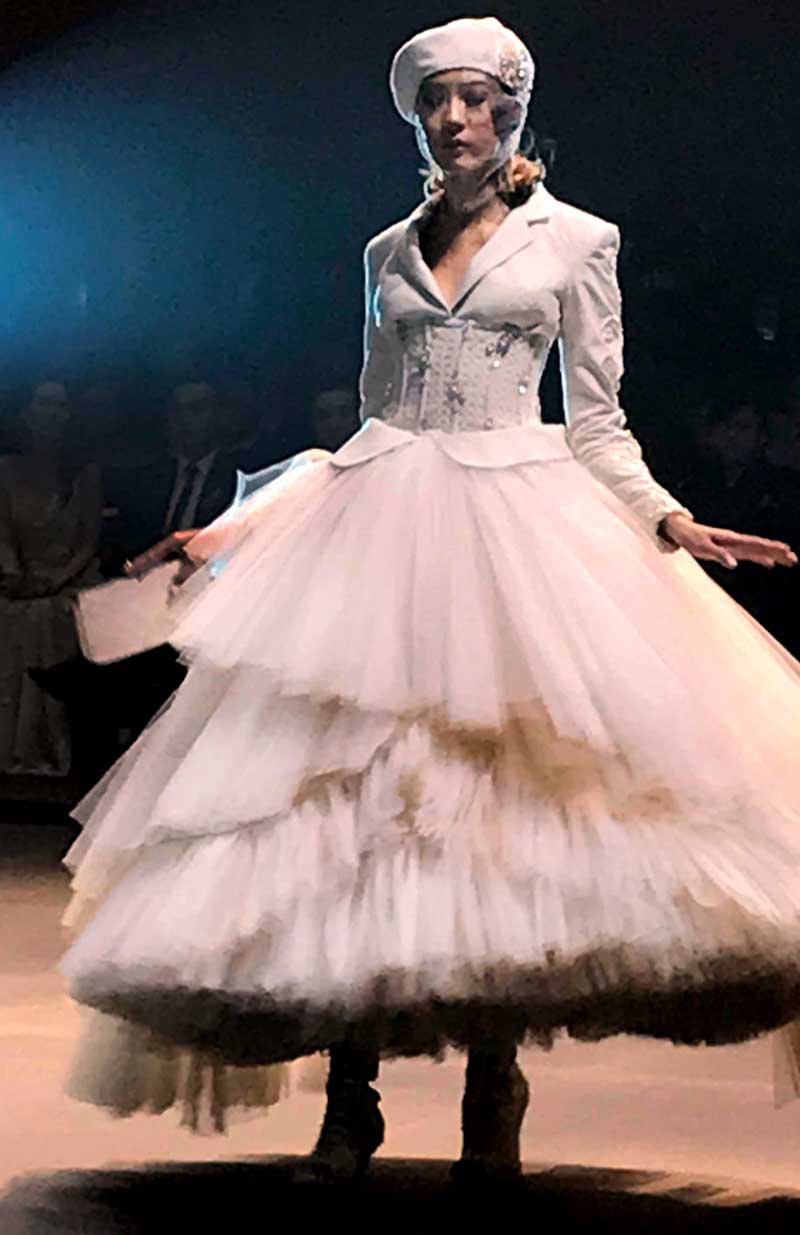 Ezra Santos
* * *
Follow the author on Instagram and Facebook@milletmartinezmananquil. Email her at mmmananquil@philstarmedia.com.