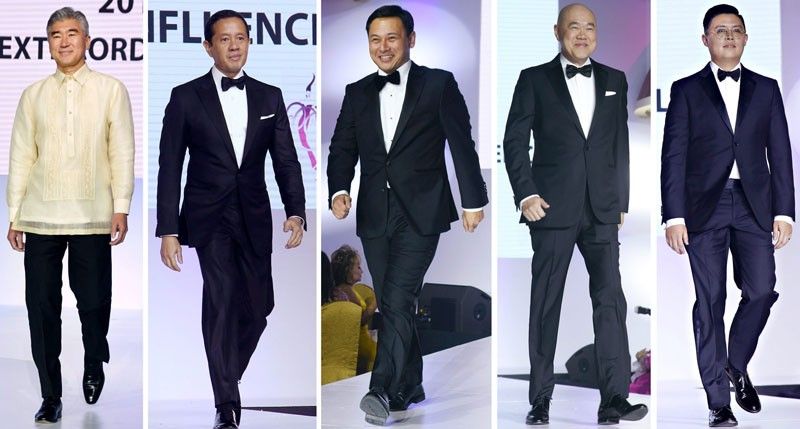 From left US Ambassador to the Philippines Sung Kim, Kevin Belmonte, Senator Sonny Angara , Consul Felix Ang and Rikki Dee
Philippine Cancer Society honors Men of Exemplary Influence
(The Philippine Star) - October 3, 2018 - 12:00am
MANILA, Philippines — Philippine Cancer Society (PCS) recently honored the Men of Exemplary Influence and the Best-Dressed Women of the Philippines.
The ballroom of the Okada Hotel was packed with 900 attendees: the awardees and their families; the PCS officers and organizers; the members of media, diplomatic corps, and of the Camera Club of the Philippines; as well as civic-minded supporters and guests.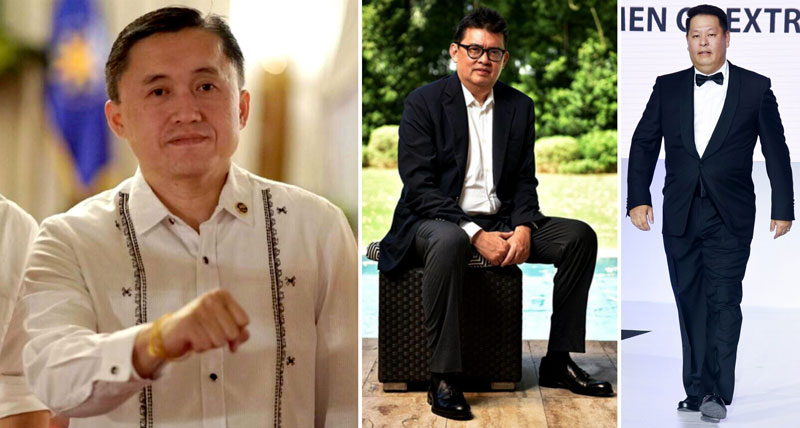 Special Assistant to the President Christoper "Bong" Go, Joey Concepcion and David Ong
The event was a testament to the efforts and perseverance of the PCS to fight cancer for the well-being of the Filipino. Everyone went home with a better awareness of cancer, its symptoms, causes and effects. But, more importantly, there was a pervading resolve to do more to fight the Big C as well to help the indigents stricken with this dreaded illness.
Consul Ma. Agnes T. Huibonhoa shares her optimism with this year's selection of the Men of Extraordinary Influence of the Philippine Cancer Society. She was able to infuse freshness and the element of innovation by enlisting the best-of-the-best of Philippine society's upcoming taipans as well as prominent and predominantly young achievers.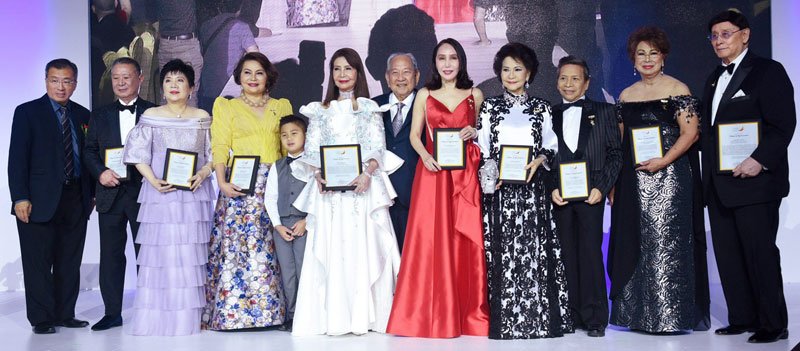 The Philippine Cancer Society selection committee members: Dr. Kelly Salvador (member of the PCS board of trustees), Mario Katigbak, Consul Betty Chua, Marian Ong, Consul Helen Ong,
Antonio Guerrero ( PCS chairman of the board), Consul Agnes Huibonhoa, Mabel Abano, Roy Gonzales, Roselle Rebano and Johhny Litton
These civic-minded and dynamic people have bestowed on the Filipino people a continuing legacy to foster and support cancer awareness, treatment and prevention. The focus was appropriately not on the personalities, but on the advocacy. It wasn't just the gowns or the names that lent credence and glamor to the event, but it was the collective goal of the people, their staunch support, their compassionate caring and steadfast determination to sustain PCS programs and make a difference in upholding better health care in the country.