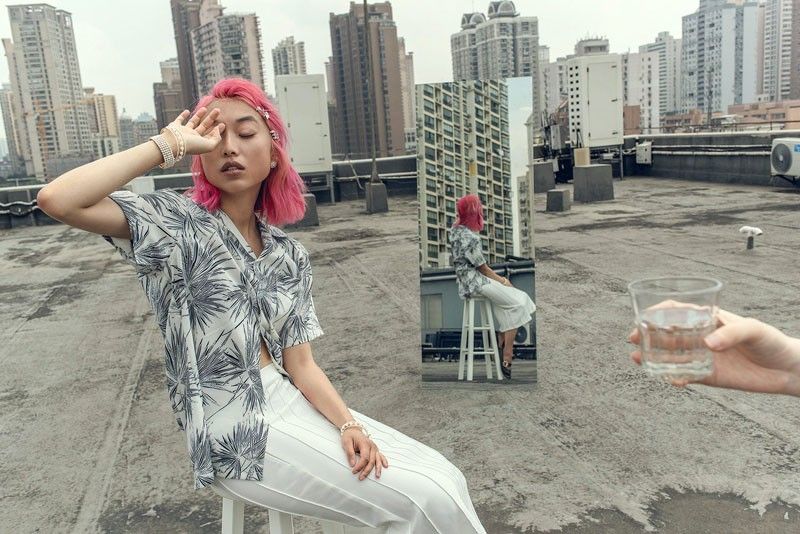 An image from Margaret Zhang's collaboration with SM for FashioniSM, which she directed, styled and edited
Margaret Zhang visits Manila for SM, shares her fashionisms
Chonx Tibajia
(The Philippine Star) - September 26, 2018 - 12:00am
MANILA, Philippines — How many hours does Margaret Zhang have in a day? As many as you, and yet her bio lists more hats than the average person has worn in a lifetime. The 25-year-old Chinese-Australian is a director, photographer, stylist and model. Her Instagram documents her cool-girl approach towards dressing and her hot pink hair. She is a law school and business school graduate, and is in both Forbes Asia's 30 Under 30 and Time Out's 40 Under 40 lists. She was also named Best Digital Influencer by Elle magazine. She started her blog at 16 years old, and has since worked with global brands such as Chanel, Dior, Gucci, Matches and Louis Vuitton. She's a fixture in magazines, which often refer to her as an "it" girl, style star, or fashion icon. But there's more to Margaret Zhang than her IG following and (currently) pink hair — our interview with SM's latest collaborator, proves that.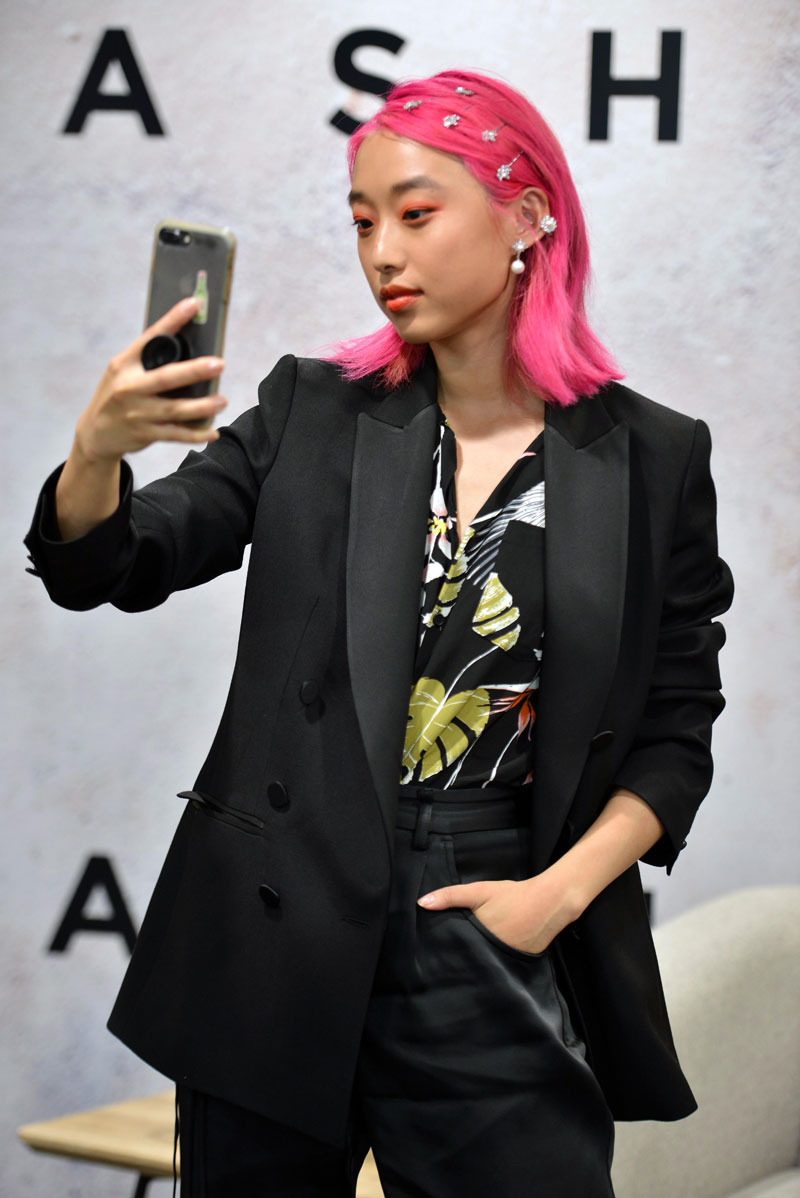 Margaret Zhang (@margaret_zhang) takes a selfie for the cameras Zhang than her IG following and (currently) pink hair — at the press conference for SM FashioniSM in SM Makati.
The Philippine STAR: How did your collaboration with SM for FashioniSM come about?
Margaret Zhang: SM approached me this year and we shot the campaign in Shanghai and it was super fun. If you've seen the video, it's about not taking yourself too seriously. I always love projects where I am able to work on the creative direction, the visual signature, the music, the editing, the styling, be in front of the camera and behind the camera, because it keeps you on your toes and it makes it really interesting.
Margaret Zhang with Pam Quiñones
How has social media contributed to your career and success?
I think the Internet has been a great opportunity to other people in terms of exposing creatives to what other people are doing overseas and really connecting people. To be able to foster an audience and build a community around your work and have them follow your journey is a really nice thing to have as a creative. If you're operating in isolation, it's easy to be in an echo chamber of your own influence. So it's good to have a soundboard and have an audience for everything that you are doing.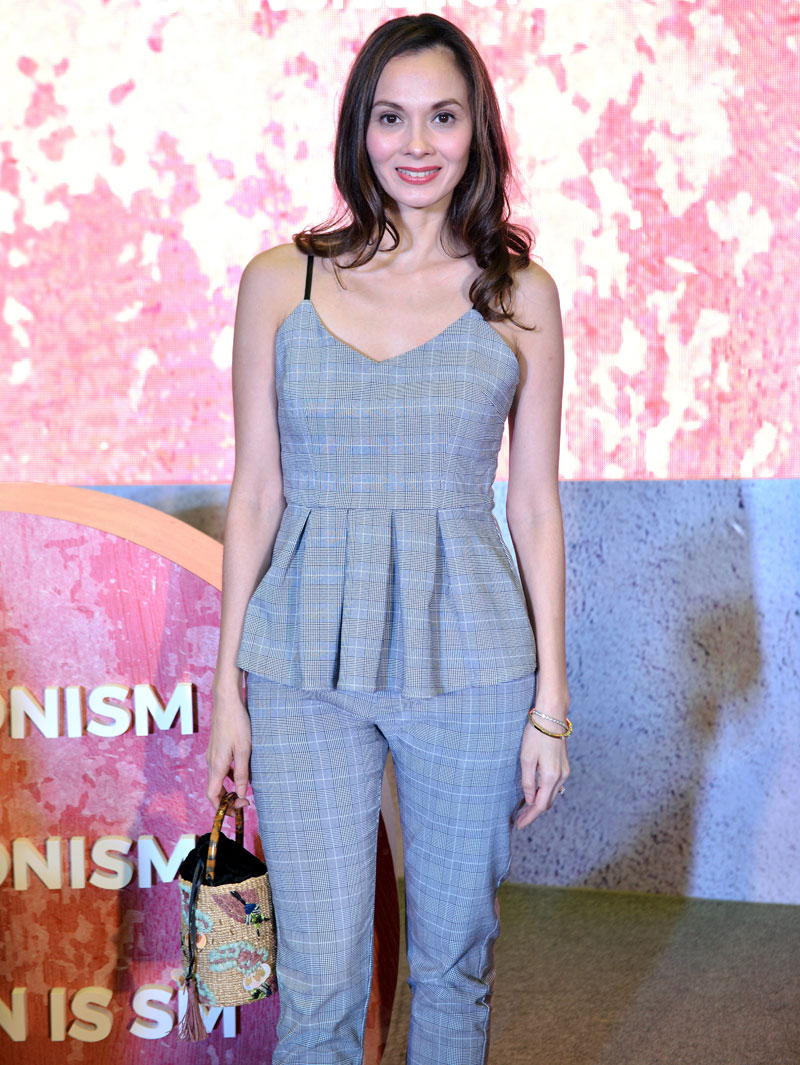 Designer Amina Aranaz-Alunan
When do you feel most creative?
I travel a lot for my work, so I really get excited when I interact with other people and I get to see the skills that they have that are not the same as mine. I'm fascinated by CGI. I'm fascinated by virtual reality. I'm fascinated by artisanal craftsmanship. So it's always a mix, I don't think you can look to one thing for inspiration because then you really limit your options.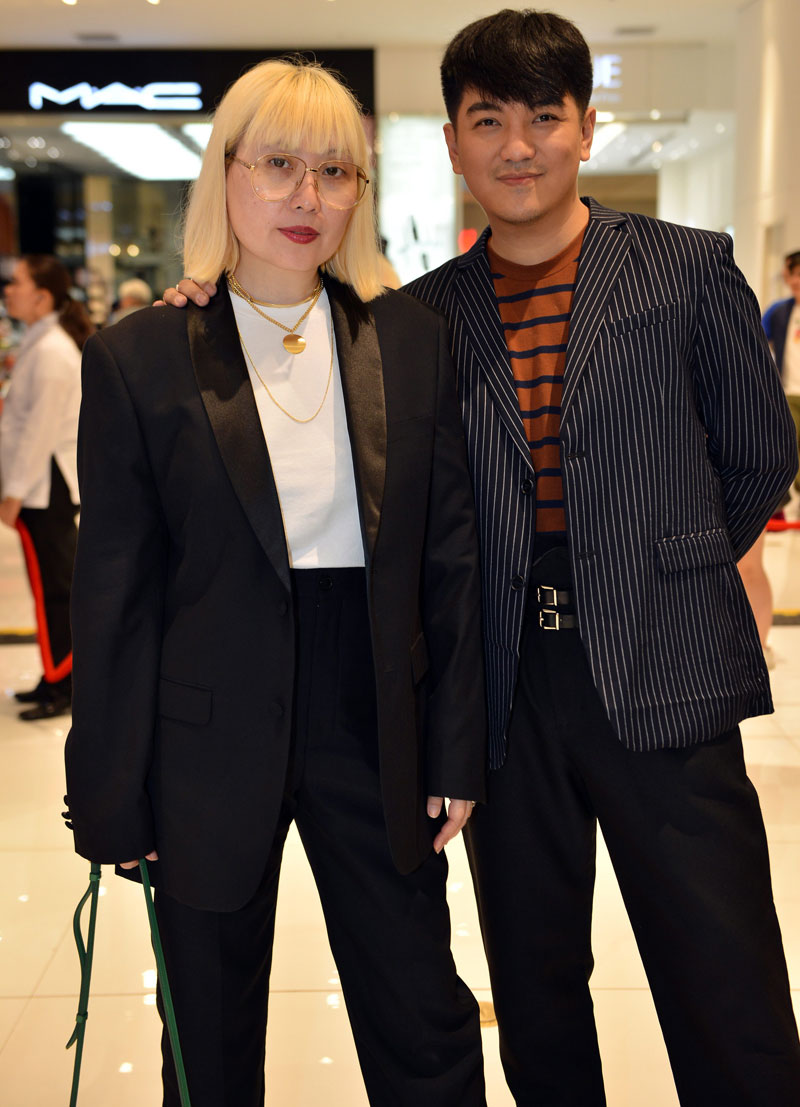 Daryl Chang and Vince Uy
You wear a lot of hats. How do you keep motivated in all of them?
I think I stay motivated because I have multiple hats. I think it's really important to have variety in what you do to be able to move yourself forward. For example, if I'm in the mindset of a photographer, I look at clothes in a very different way than when I'm styling. When I'm a screenwriter, I approach shots and I think about shots very differently than when I am directing. I think it's really important to play as many roles as possible. It also helps you be empatheitc and sympathetic too; you can't limit them to just your thing.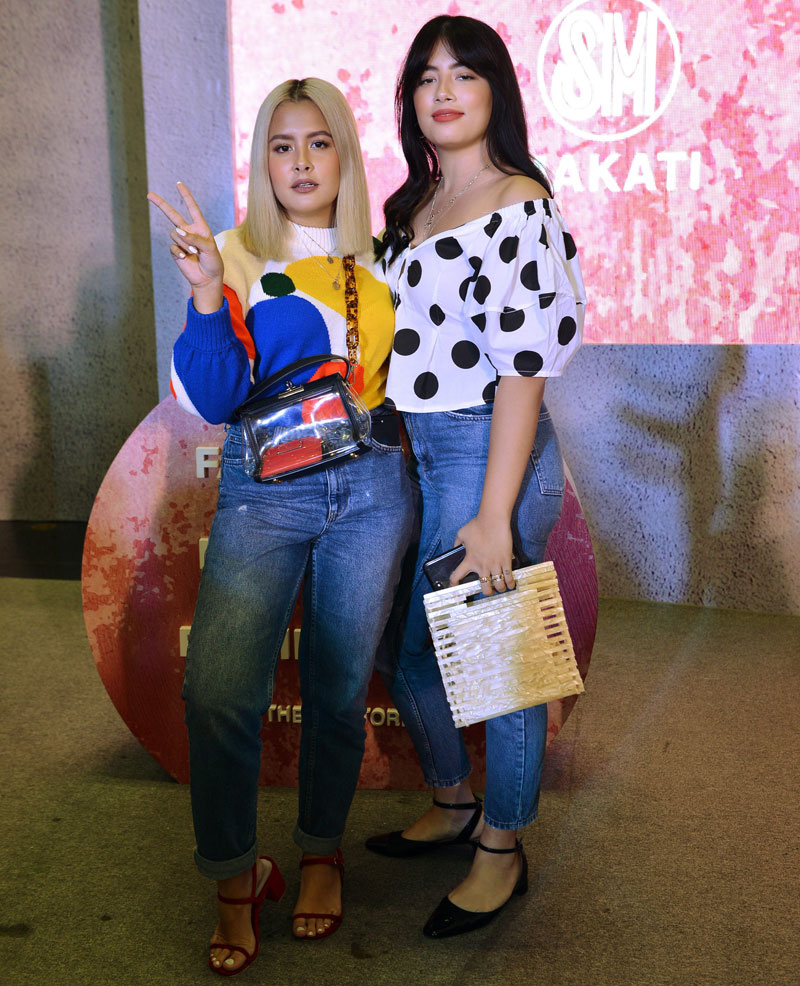 Chi and Gab Gibbs
What's next for Margaret Zhang?
I'm doing films now, so I'm working a lot on writing screenplays, directing and acting, so that's the next universe, but it's still all creative.
You have 985k followers on Instagram. Is there an account that you are a fan of?
I honestly don't spend so much time on social media because I have so much to do. I just post my stuff and leave. There's this girl called @breadfaceblog and her entire account is just smashing her face into bread. There are different types of bread so there's baguettes, white bread, brown bread, gluten-free bread. It's really therapeutic to watch. I highly recommend it.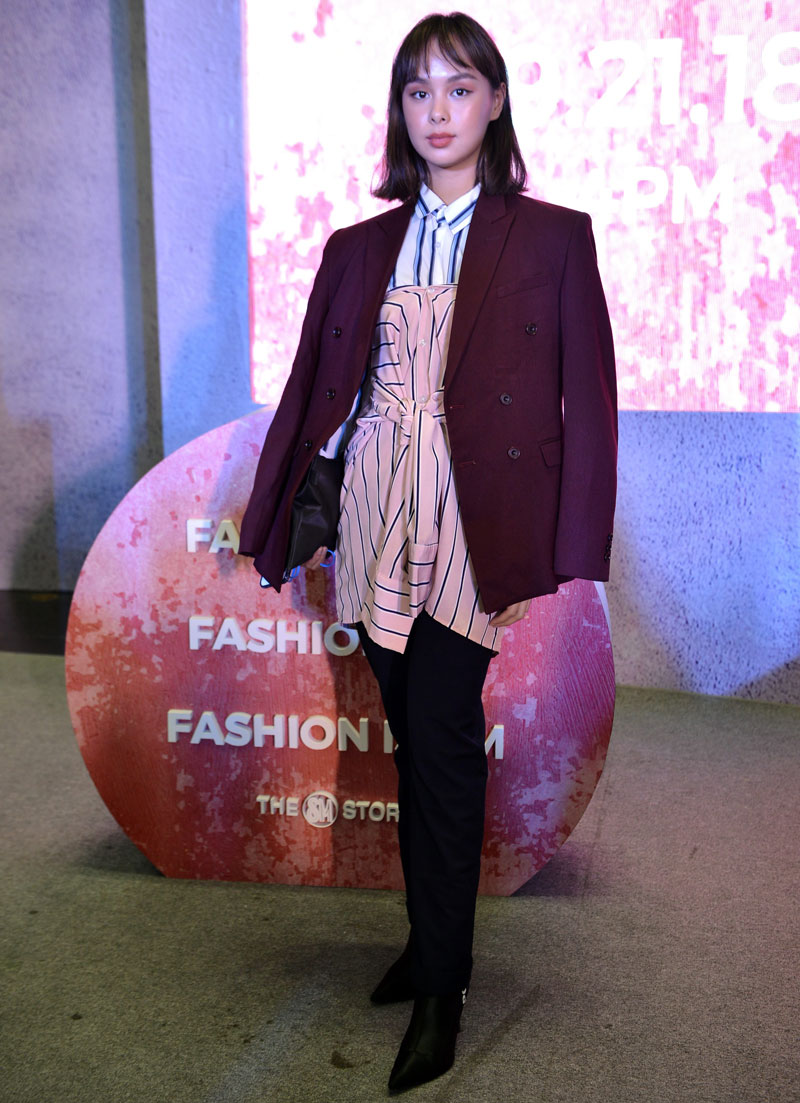 SM Youth ambassador Kaila Estrada
* * *
For information about Margaret Zhang and FashioniSM, follow @thesmstore on Facebook, Instagram, YouTube and Twitter.