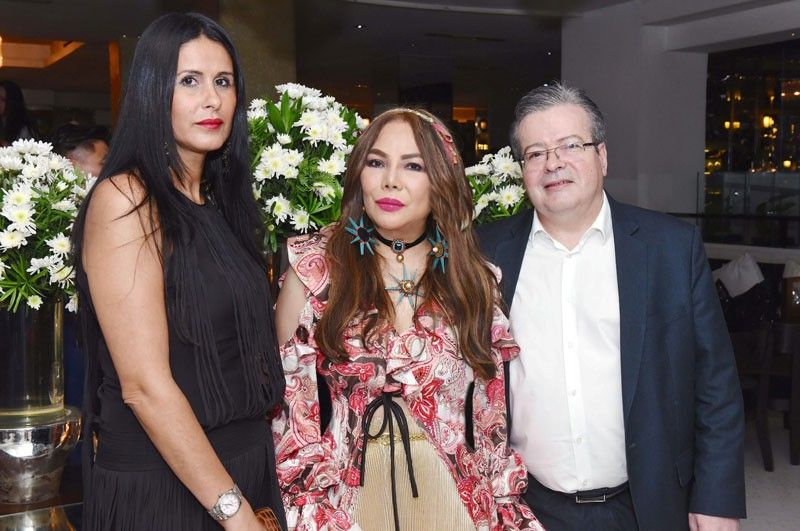 Birthday celebrant Tina Cuevas with French Ambassador and Mrs. Nicolas Gailey
Photos by Alex Van Hagen, Andrew Co, Lorna Llanes
La bella vida of Tina Cuevas
Tina Cuevas found the perfect excuse to have friends join her for a double celebration a couple of Sundays ago — the 51st anniversary of her family's Sulo Riviera hotel, and turning another year younger.
For two decades, Tina's home was Barcelona, Spain where she had a successful career. But coming back to the Philippines was a must upon the insistence of her father, businessman Felimon Roxas Cuevas. With the renovation lasting two years, the hotelier's fine taste turned the once-forlorn Quezon City establishment into a chic and cozy 68-room boutique hotel.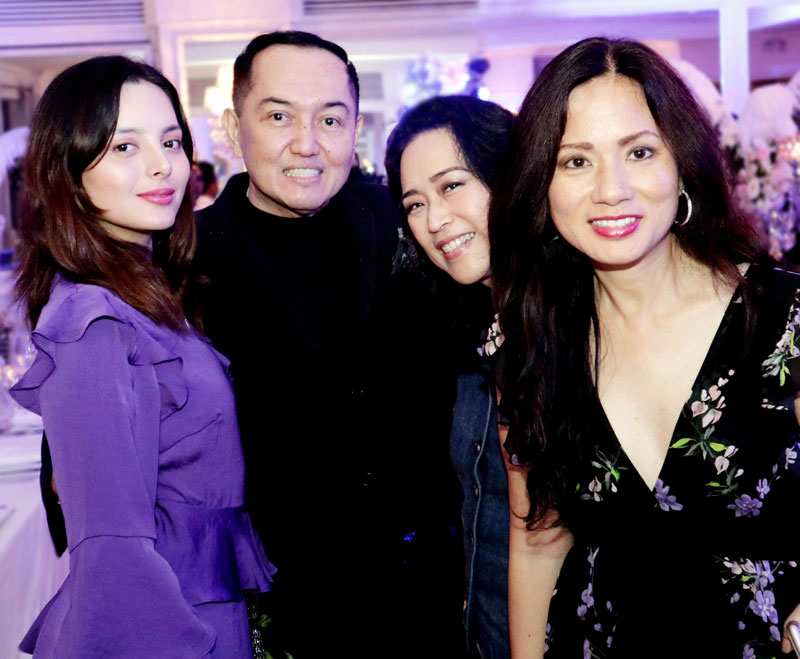 Margo Midwinter, Randy Ortiz, Olivia Limpe Aw, Jeanie Sandoval
Billeted guests find that it is strategically located beside a number of medical centers that include the Philippine Heart Center, National Kidney Institute, Lung Center and important government offices. Customer satisfaction is foremost in Tina's mind.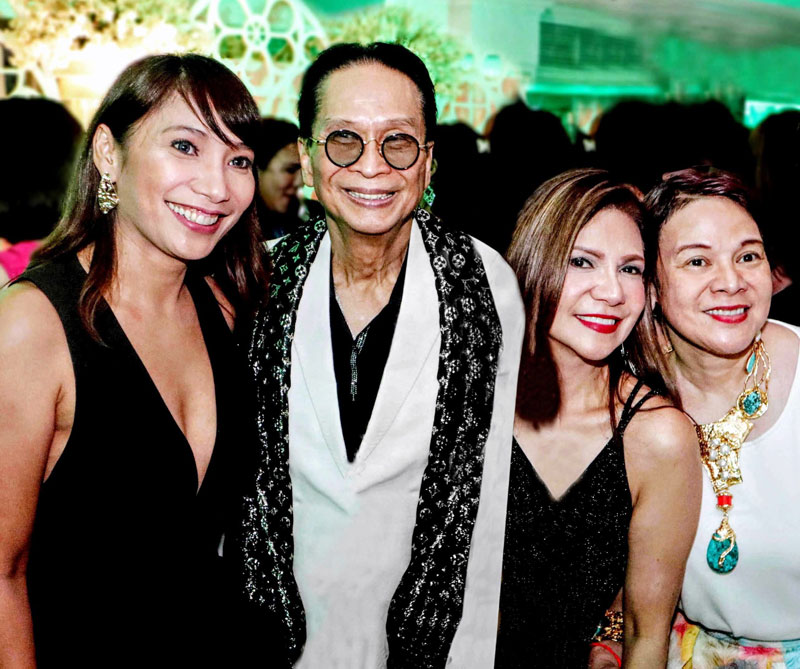 Tricia Canilao, Sal Panelo, Elsie Pascua, Ann Ong
"It gives me great satisfaction that clients are happy and content with their Sulo experience as it validates our work and motivates us to strive continuously to improve ourselves," she enthused.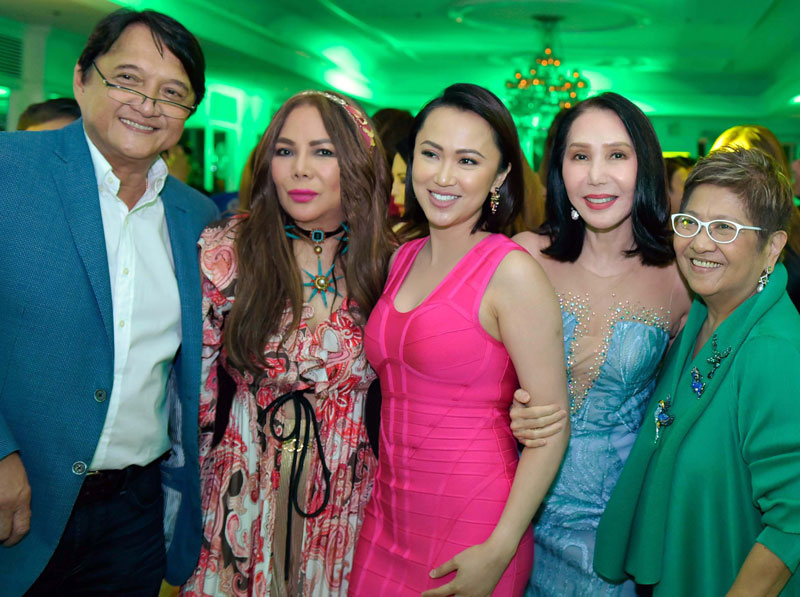 Tonyboy Floirendo, Tina Cuevas, Cathy Binag, Agnes Huibonhoa, Susan Joven
During the festive evening, guests were ushered to the elegant inner lobby for cocktails, followed by a short walk to the second floor ballroom which was transformed into a dreamy wonderland decorated with ostrich feathers, shiny metallic candelabras, hearts and flowers. The pièce de résistance for those with a sweet tooth was the extra long dessert table wherein one could choose from a variety of sugar-laden as well as sugar-free confections.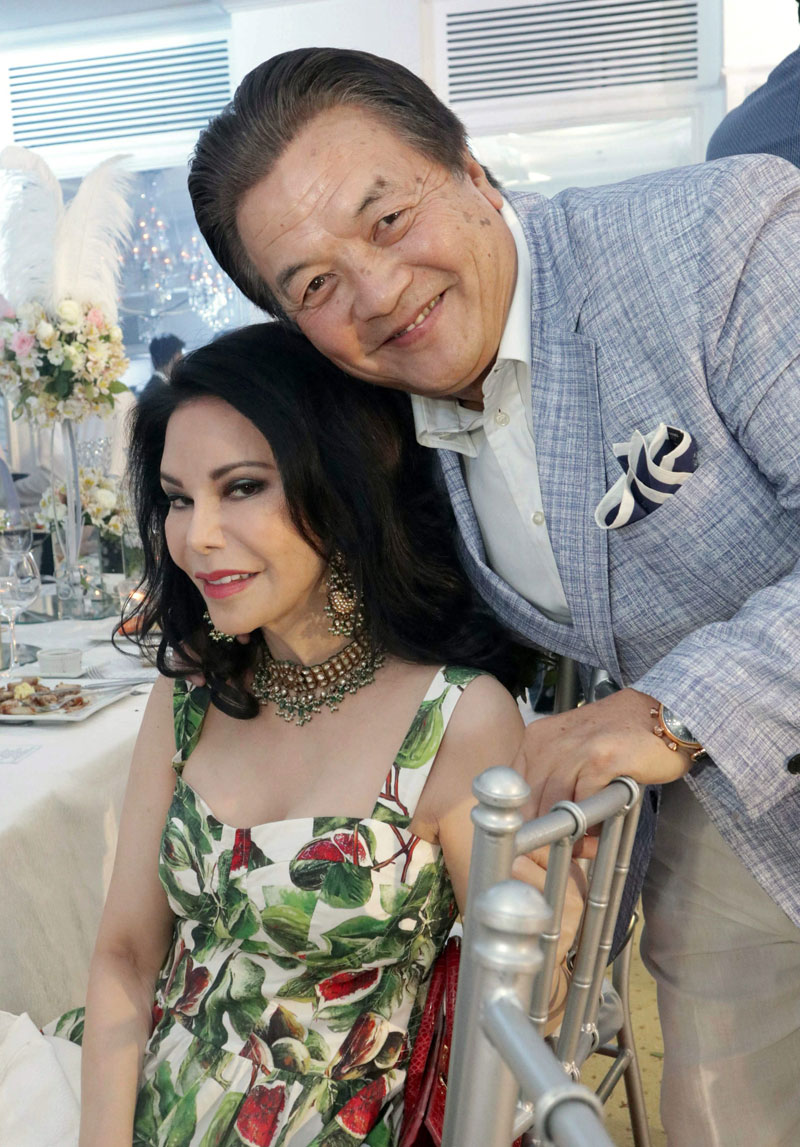 Philip and Ching Cruz
The ever-thoughtful celebrant had a swinging band ready for the après-dinner entertainment with dancing and a sing-along lasting till the wee hours.