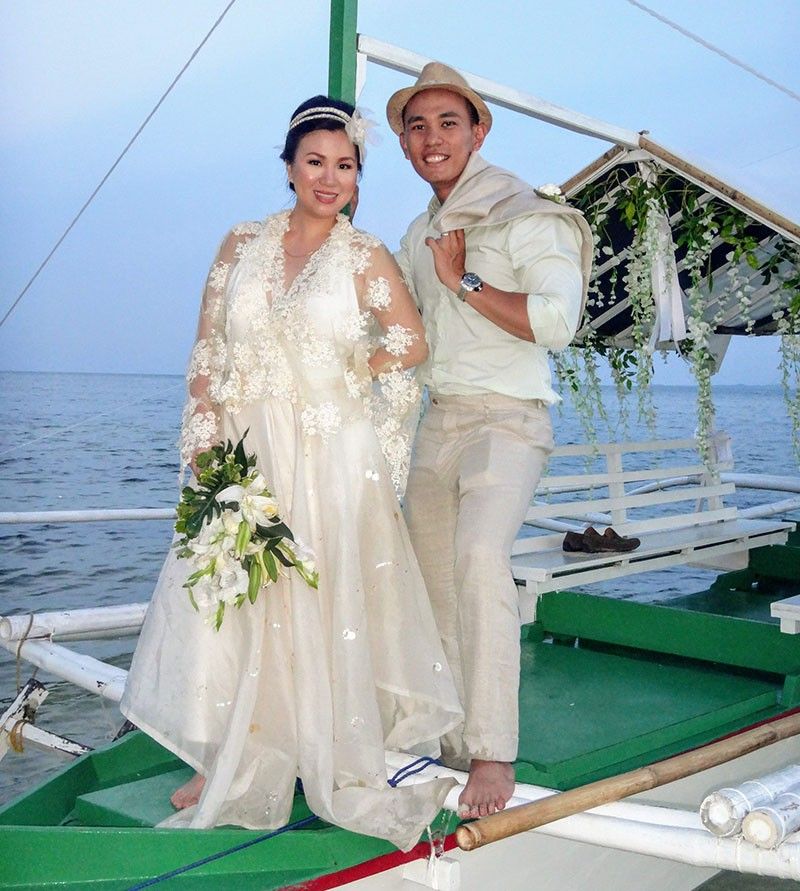 Newlyweds Jessica and Earl Yap onboard their wedding banca. The bride wears a gown designed by her mother Lulu Tan Gan.
Earl Yap & Jessica Tan Gan
Jessica Tan Gan and athlete/businessman Earl Yap were set up by their older sisters who were friends from high school. To check each other out, the couple had to turn to Facebook and, while chatting on Messenger, they realized they shared many things in common.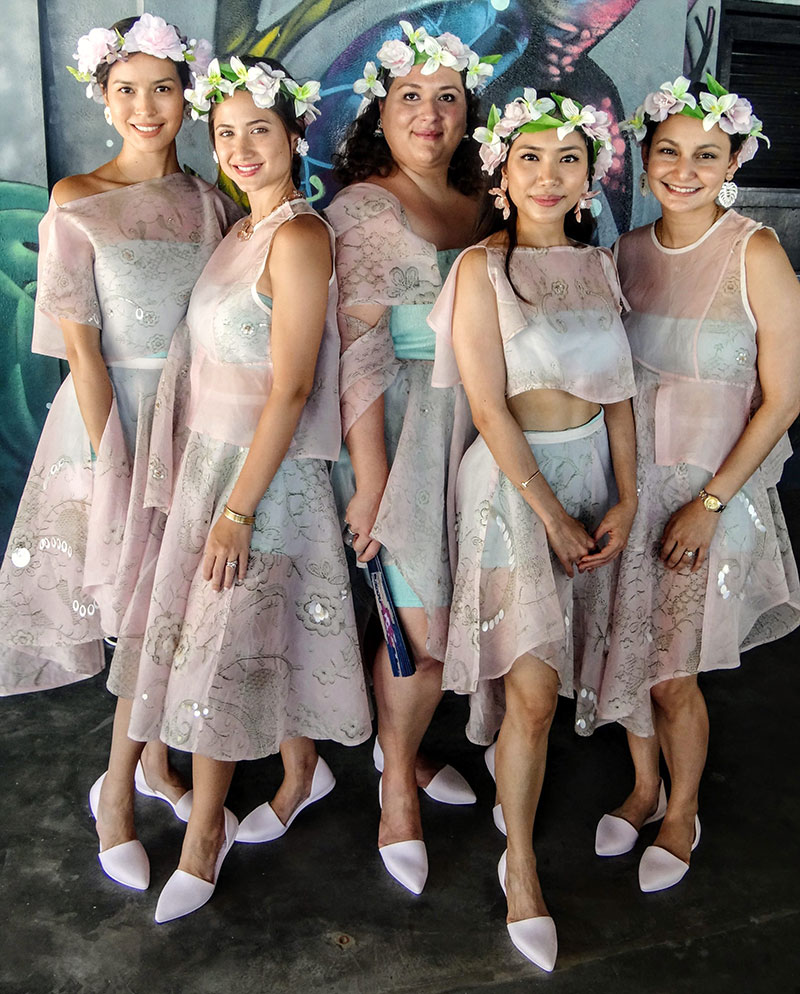 Bridesmaids and childhood friends: Jessica Maxwell, Xandra Araneta, Kat Padilla, Ingga Cabangon Chua, Pia de Mesa
After four years of dating, the couple decided to take the plunge. Earl wanted to make sure that he would get an engagement ring that would really be appreciated, so he consulted with Jessica's childhood friends who, in turn, would try to get hints from her on the ring styles she preferred, which made her quite suspicious. However, it still came as a surprise when Earl showed up one hot day, not in his usual sportswear, but in a formal getup; that got Jessica thinking even more. It was only when Earl smiled and got down on one knee that she realized a proposal was being made right by her front door.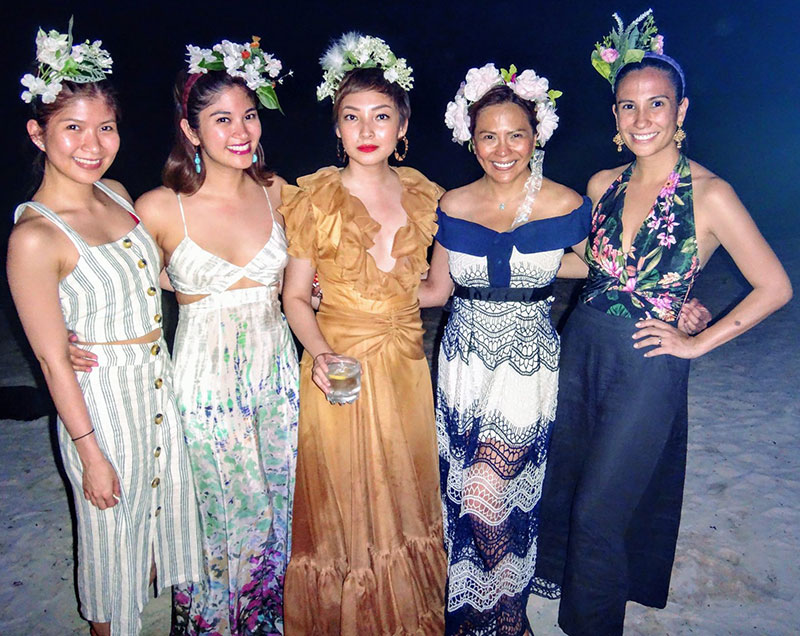 Beach belles: Nikki Lopez, Trisha Tranch, Jae Ricketts, Allana Montelibano, Stephanie Z. Crespi
After a civil wedding and the birth of their cute baby Benjamin, the nature-loving couple recently opted to have a beach wedding in Siargao surrounded by immediate family members and a chosen group of very close friends and schoolmates them — Xandra Rocha Araneta, Jessica Kienle Maxwell, Pia Moras de Mesa, and Monique Nassr Benitez — who were themselves first-time mothers and still breastfeeding the babies they brought along.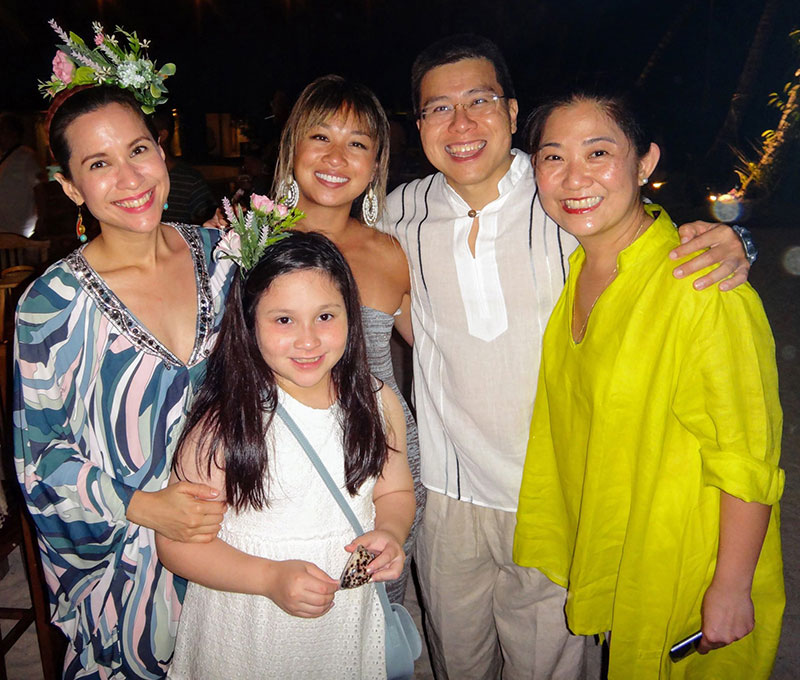 Tan cousins: Audrey and Adriana Zubiri with Tasha, Clayton and Elaine Tan
The mid-afternoon wedding ceremony for the low-key couple was held in nearby Guyam island, while the reception was held at Bayud Boutique Resort in General Luna, Siargao's main island.
Mother of the bride and top fashion designer Lulu Tan Gan designed the bride's ensembles (two changes), the godmothers', bridesmaids' and the cute flower girls' gown, which featured a combination of her famed knits and printed jusi tops.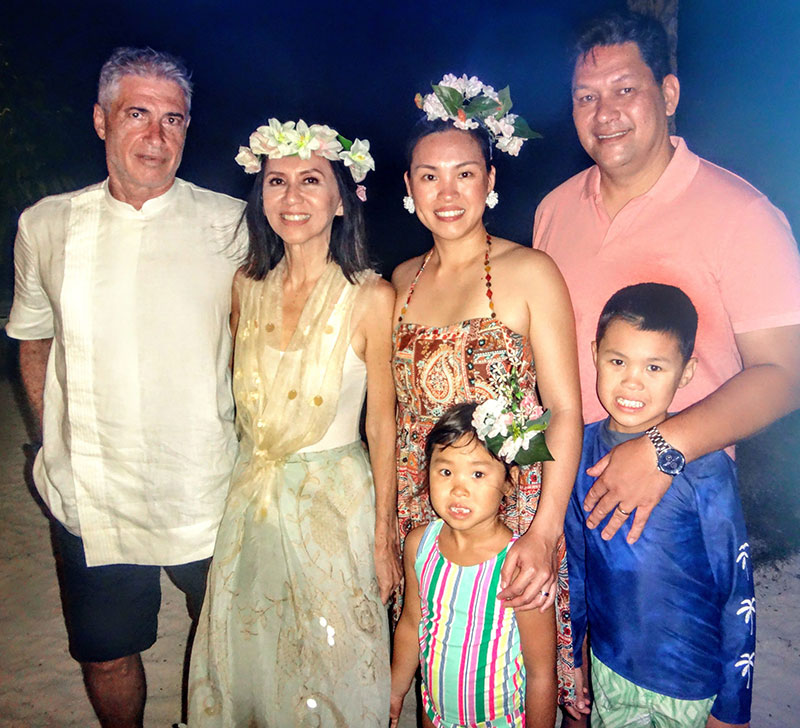 Bride's family: Josef Gueta, Lulu Tan Gan with Samantha, Melvin, Isabel and Christopher Altman
Irene Araneta's artistic touch was evident in the nature-inspired decor for the wedding dinner table and floral hairpieces she handmade for all the guests with materials she personally bought in Divisoria a few days before flying to Siargao.
During the wedding toast, the maid of honor and older sister of the bride Samantha Tan Gan Altman gave the best advice to her new brother-in-law to the amusement of the guests: "To keep your marriage static-free: when you are wrong, apologize; when you are correct, zip your mouth."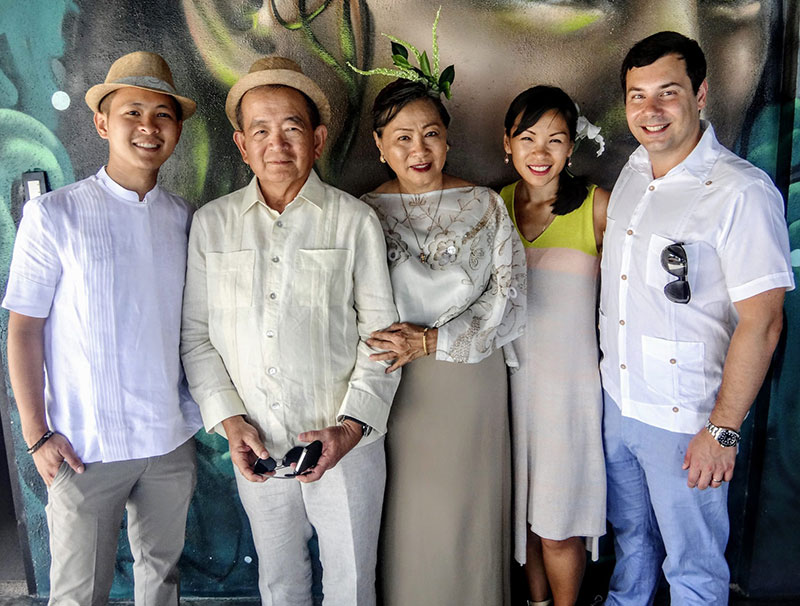 Groom's family: Bernard and Evelyn Yap with their children Evan Yap, Elaine and Marc Von Grabowski
* * *
For comments and ideas, please email: jacinto.fa@gmail.com.