Charo Santos and Pia Wurtzbach: Defy Beauty Rules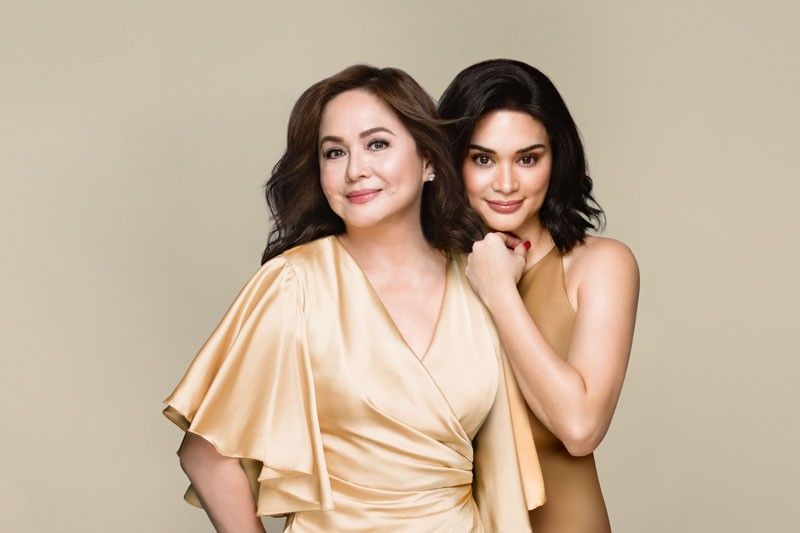 'I always believe in beauty and taking care of oneself. I usually walk. Drink lots of water. Feed your mind, read. Discover the world. Last thing is to have a happy, positive outlook in life. It is when beauty comes from within that we realize the natural beauty that we have.' — Charo Santos
'After I won Miss Universe, my managers started telling me I have to start putting on less makeup. Dapat mukha kang totoong babae, totoong tao. So that's what I learned, to relax and be happy and content with my kind of beauty, so even without my crown, I still feel like a queen.' — Pia Wurtzbach
Our stories are what make us beautiful. This is Ultherapy's philosophy and advocacy — to empower women in achieving their beauty goals, and give them the confidence to live a full life. On its second year, Ultherapy welcomes two new ambassadors who each have a #BeYOUtifulStory to tell. Inspiring in both their beauty and accomplishments, they are proof that every birthday, every setback, every victory, every wrinkle, is a chance to change the narrative and tell the story we want to tell.
Embrace Your Age
Charo Santos – TV personality and ABS-CBN chief content officer
An inspiration to many women, Charo Santos is a universal beauty, a prime example of living gracefully, and a career woman whose accomplishments have empowered those after her. Charo was also one of the first users of Ultherapy in the Philippines.
"When Ultherapy was very new to the market, I was one of the first ones who tried it and malakas ang loob ko sa ganyan. I really believe in taking care of yourself, taking care of my skin. When I found out about Ultherapy, I told myself I wanted to try it. The procedure is very safe and it was done in 30 to 40 minutes. I love the results," Charo says. "Ultherapy is a once-a-year procedure, there's no down time to it. It's called the 'lunchtime procedure' because right after the procedure, you can go back to work, we can be ourselves. It boosts your collagen. The immediate effect for me was the tightening and lifting of my skin. So I was really happy and I recommended it right away to my friends and family."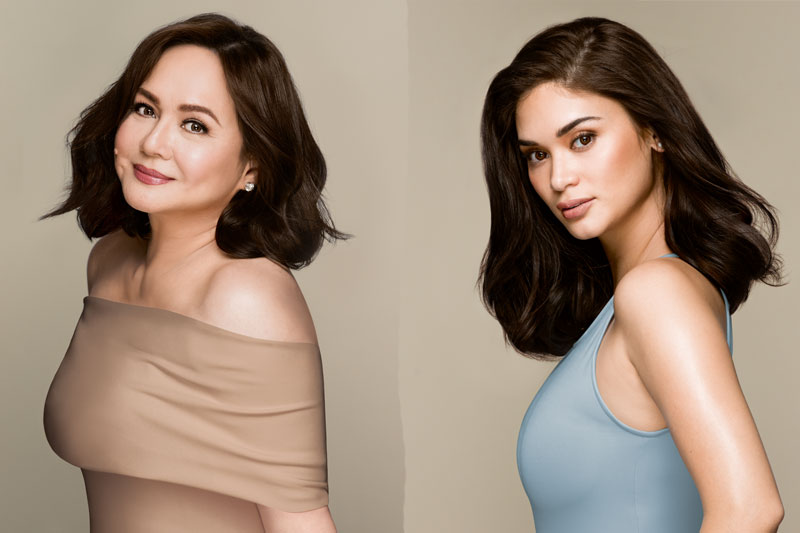 Charo Santos and Pia Wurtzbach, the latest Ultherapy ambassadors, share their #BeYOUtiful stories.
Since having done Ultherapy, Charo has gotten only positive reactions from friends. "The reactions I received were, 'Hello, Benjamin Button!' or 'Forever young,' ganun," Charo shares. "I feel happy. It boosts my confidence. It contours your face and refines your skin. Brings out my cheekbones. So I think that's my #BeYOUtiful story with Ultherapy."
In her many years as a powerhouse executive, Charo has learned the importance of balance, self-care and self-love. "I always believe in beauty and taking care of oneself. I think there are three things that are important for me to be really more beautiful: living a balanced life, exercise. I usually walk. Drink lots of water. Feed your mind, read. Discover the world. Last thing is to have a happy, positive outlook in life. It is when beauty comes from within that we realize the natural beauty that we have."
Charo has worked hard all her life; now, she is finding herself spending more time with family and discovering new things. "I'm in a certain phase of my life where every new discovery is a wonder. It makes life wonderful and I have the mind of a student. It feeds not only my mind but my soul as well. I've tried painting. I'm now learning how to take care of dogs and cats — just recently, my granddaughter gifted me with a dog, a Maltese. I am so in love with my Maltese. I enjoy learning about other people, about cultures. It brings out your empathy and compassion. I do a lot of charity with children. I am more relaxed and I take life one day at a time. I don't overthink. I am really more accepting of life and it's really a good place to be."
Charo shares that she now also has more time for herself. "After all those years that I worked so hard, this is my reward for myself. I visit Dr. Aivee a lot to keep myself looking happy and feeling happy. It's also my rest time. Ultherapy is my Holy Grail beauty procedure. I am really an advocate of collagen boosting because collagen does not only give our skin strength and elasticity, it also replaces the dead skin," she says. She considers her approach towards beauty both philosophical and pragmatic. "It's holistic. There's a physical side that we have to pay attention to, but there is also a soul that needs nurturing if you want to be beautiful."
She sums it up in a statement that we all would agree with: "Beauty is for everyone. It doesn't matter what age you are. Hanggang sa kahuli-hulihang hininga dapat maganda ka."
Beauty Beyond The Crown
Pia Wurtzbach – Miss Universe 2015
Being the most beautiful woman in the world — nay, the universe — has its advantages, but it also has its pressures. Since she was crowned Miss Universe in 2015, the world has had its eyes on Pia Wurtzbach. She has also had more work than she's ever had — she's always traveling, attending various engagements and shooting films and commercials. Amid all these, she maintains her radiant and effortless beauty with Ultherapy, which has a low-maintenance nature that suits Pia's lifestyle and highlights her best features.
"What I really like about Ultherapy is that it's really convenient. You only have to do it once a year for 45 minutes. That's really fast," Pia shares. "In less than an hour, tapos na yung procedure. My tolerance for pain is quite high, but if you are a little uncomfortable you can always tell your dcotor and they can guide you through the process. After the first procedure, I felt the difference right away, pero sabi nga nila mas gaganda pa daw ako in six months, so aabangan ko yan. My skin keeps getting better every day, too."
In the past, Pia has shied away from similar procedures for many reasons. "Is it going to be safe? Is it effective and worth the money? Is it going to be painful? In this case, I was able to handle it. I also really like this treatment because I don't have to keep coming back, I have a really busy schedule and sometimes, I can't commit to see my derma every week or sometimes even every month. With Ultherapy, it's US FDA-cleared so I know it's very safe and I'm in good hands."
Ultherapy is the perfect procedure for Pia because she really considers time valuable. "I spend a lot of time with my family and good friends. If I have free time, I go to the gym, or do errands. I like doing my own errands. I feel like they are very personal and it makes me feel like I achieved a lot that day," Pia shares. "I schedule everything on my phone. Like my skincare routine, nandoon na 'rin yun."
Now that Pia is 28 going on 29, skincare continues to be one of her priorities. "Sometimes, I think about it when I'm in the car. 'Malapit ka na mag-30.' But I'm not worried because when I look at myself, I don't feel like I'm older and I have my skincare and glam team for that. Since I was 16, inaalagaan ko na yung skin ko. I've watched my mom do her nightly routine. Now that I'm nearing my 30s, I'm thinking of other ways to prevent premature skin aging. I'm putting on sunblock now. I've started researching on how I can make myself look better, and when I asked around, that's when I learned about Ultherapy. I'm always in front of the camera and we know that the camera adds 10 to 15 pounds. But I don't have to worry anymore because I have Ultherapy to save the day," Pia shares.
As a beauty queen, Pia has always believed that there are different kinds of beauty. "For those of us who come from the pageant scene, napaka-perfectionist namin. After I won Miss Universe, my managers started telling me I have to start putting less makeup. Dapat mukha kang totoong babae, totoong tao. So that's what I learned, to relax and be happy and content with my kind of beauty, so even without my crown, I still feel like a queen."