Messy Bessy: Serious about safe cleaning, serious about the environment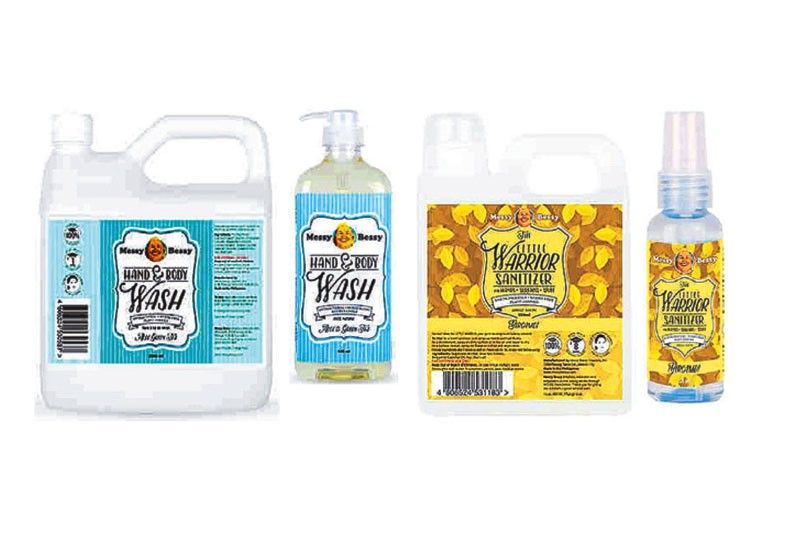 DEAR RISSA,?
I'm more conscious about how I shop now, especially with the impact of plastic on the environment. The two products I use the most are my hand sanitizer and hand wash. What beauty brand allows refills? — WEENA
I applaud you for making a decision to be greener in your everyday life. Now that the world is more interconnected, the onset of social media and the internet has made shoppers aware of their choices more than ever. And they're making very intelligent ones, too. Cruelty-free, clean and green, sustainable and socially responsible are just some of the new musts, especially for millennials who embrace everything with meaning and purpose.
Hand soap and hand sanitizers are my most used products, too! We are said to be the third largest country that uses plastic and I really love how Messy Bessy sells big refill bottles for their products. Instead of buying a new plastic bottle for my hand sanitizer, I decided to buy the big 2L bottle and every time my hand sanitizer runs low, I simply refill my spray bottle.
Messy Bessy is a line of natural, biodegradable, non-toxic home and personal care products. On top of being environmentally sound, the business was established in 2007 for the main purpose of providing education, employment and rehabilitation for at-risk (formerly abused, trafficked, incarcerated impoverished) young adults. So every purchase contributes to someone's future.
My personal favorites are the Messy Bessy Little Warrior Sanitizer in the scent Bergamot (which reminds me of baby cologne) and the Messy Bessy Hand & Body Wash in the scent Aloe Green Tea. I actually discovered that the hand wash can make jewelry shine like it was professionally cleaned!
Since jewelry is something I wear against my skin, I'm also particular about what to use. I choose to clean it with my Messy Bessy Hand & Body Wash Aloe Green Tea. I love using this because it's free from sulfates, parabens, colorants and toxins that could work their way through your skin and body. I just mixed a pump or two of the liquid soap into a container of water. I soaked all my jewelry and swished it in the solution and rinsed it with water. I was amazed by the result. I've never seen my jewelry so clean and shiny! I am now even more amazed with Messy Bessy because they're really natural, non-toxic, and provide serious cleaning, but with safe and happy results.
* * *
From dark to light knees
DEAR LUCY,
I'm a working mom/housewife in my late 30s. I know I'm not that young anymore, but I do love wearing short shorts like those pretty young things who call themselves millennials. Lately, my husband has been making not-so-kind side comments that there are people who don't really look good in shorts especially if they have dark knees. I know my husband meant well, but I had dark knees even before he married me. Is there a non-invasive treatment for dark knees?
I would also like to try makeup and skin care that is organic. Any suggested brands?
HELEN
At the Belo Medical Group, the Angel White Laser is perfect for this, in tandem with the Cinderella Drip.
Angel White Laser is just like the cult favorite Revlite, but perhaps even a better version and more efficient to lighten skin.
Cinderella drip is composed of Glutathione, vitamin C, alphalipoic acid and B complex and is popular as not just a beauty treatment, but an immune booster.
Regarding skincare, my favorite organic brands would include RMS and Tata Harper. Both are available at Sephora. Young Living has a lovely line of makeup products, too, and whatever you cannot find you can always make/concoct using fresh fruits, essential oils, and honey right in the comfort of your home. It will be fun! There is a wealth of DIY recipes on YouTube.
LUCY
* * *
Email Rissa Trillo at [email protected] or follow her on Instagram @rissamananquiltrillo.