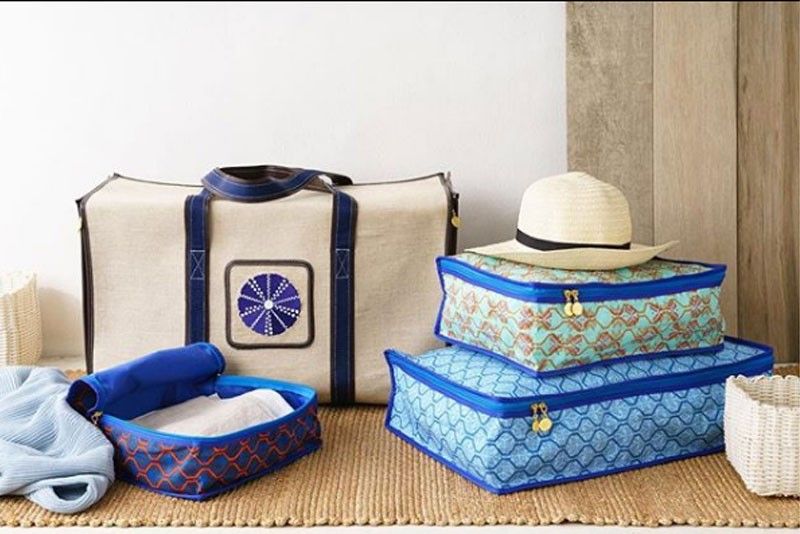 Wrinkled clothes can ruin selfies and make expensive clothes look cheap. Lucy Torres Gomez' brand Truest gives women the most stylish packing cubes, which make packing easy, convenient, and efficient. Follow @truest.society on Instagram to shop for their beautiful and giftable pieces. The brand changes the world one gift at a time because every purchase helps an indigent family in Leyte.
Wish granted: The best (and chicest) packing cubes for travel
Dear Rissa,
I hate packing and unpacking for a trip — it's such a burden, but I also hate getting my clothes wrinkled in my suitcase. Any travel tips for people like me?
Nikole
I love traveling and taking vacations, but what ruins the trip for me is dealing with wrinkled clothes. Crinkled and crumpled clothes are a pet peeve of mine. They can ruin your look (and your seflies!) and it can make expensive clothes look cheap, too. And yet, no matter how carefully one packs (for me, this is a long afternoon ritual and preparation) — like taxes and death, you can never evade creases in your packed clothes. But I recently discovered using packing cubes. I particularly love the ones Lucy Torres Gomez created through her Truest line, a brand that gives back because every purchase helps an indigent family in Leyte. Make sure to follow @truest.society on Instagram.
There are a lot of packing cubes out there. I've tried several, too. But what I love about the packing cubes of Truest is that the sizes are perfect for your folded clothes so you don't have to refold your clothes from the closet when packing. Their packing cubes come in a variety of sizes, too, depending on how much you need to pack for your trip. The different sizes perfectly fit all kinds of travel items — from shirts, jeans, underwear, shoes, and accessories. The bigger ones come in handy for my long trips when I have more clothes to pack or thicker clothes to bring.
I've been using them in my travels this year and I love how my clothes stayed neat and organized throughout my trip. Even unpacking when I got home was not a burden because my unused clothes were ready to be stored in the closet. Beyond function, I adore the packing cubes from Truest. They feature the most stylish patterns I've seen and spark joy when I use them for traveling. The newest designs feature clear covers and handles on top so it's easy to find and access your things. The travel cubes are super lightweight and even washable in case they get dirty. I am so happy with mine that I also want to give the packing cube sets of Truest as gifts!
Rissa
* * *
Send e-mail to Lucy Torres-Gomez at ltg@pldtdsl.com. E-mail Rissa Trillo at stylesos_rissa@yahoo.com or follow her on Instagram @rissamananquiltrillo.