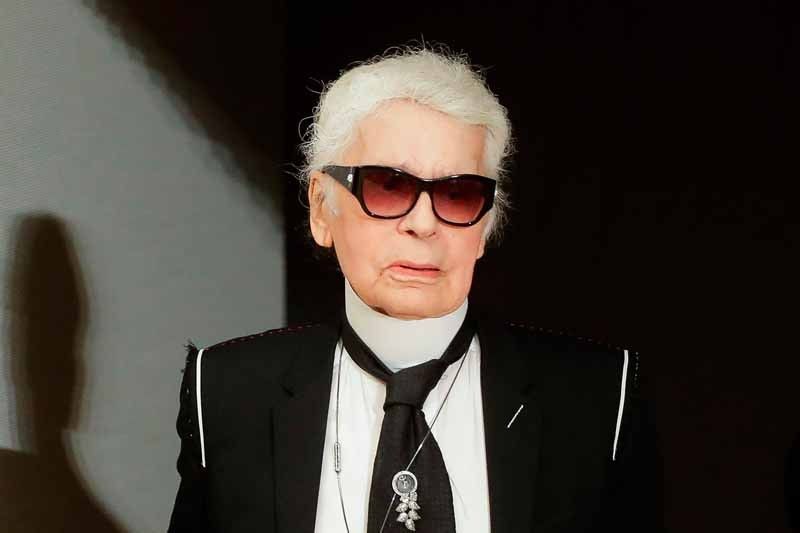 In this Dec. 6, 2017 file photo, fashion designer Karl Lagerfeld walks over the stage at Chanel's pre-fall Metiers d'Art fashion show in the new Elbphilharmonie concert house in Hamburg, northern Germany. The oft-outspoken designer drew the ire of the Model Alliance on Tuesday, April 17, 2018, over published remarks on a French fashion site referring to models as "stupid," "toxic" and "sordid creatures." Sara Ziff, founder of the New York-based organization to protect the rights of models, said the recent comments published by Numero.com were not surprising coming from Lagerfeld but the sentiment, thanks to the #MeToo and Time's Up movements, "carry the day no longer."
AP/Markus Schreiber, File
Model Alliance calls for action against Karl Lagerfeld after he's quoted as calling models 'sordid creatures'
(Associated Press) - April 19, 2018 - 2:39pm
NEW YORK — An organization that protects the rights of models has called for action against outspoken fashion designer Karl Lagerfeld.
Lagerfeld was quoted by a French magazine as calling models "stupid," ''toxic" and "sordid creatures." The April 12 interview on the magazine's website, Numero.com, also quotes Lagerfeld as saying models should "join a nunnery" if they don't want their pants pulled down during photo shoots.
The founder of the Model Alliance, Sara Ziff, says Lagerfeld remarks were a "flippant dismissal" of sexual harassment and abuse in the fashion industry.