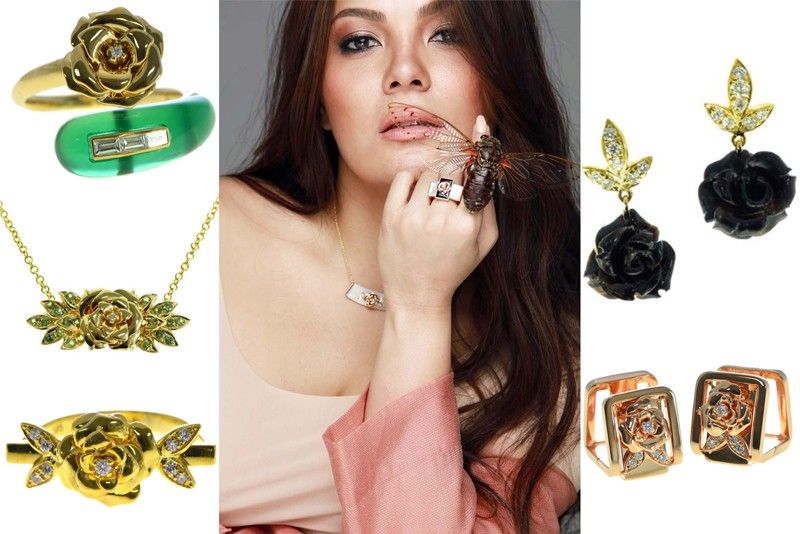 Inspired by nature, KC Concepcion chose roses as the motif of her Avec Moi initial collection.
KC Concepcion's jeweller idol? Victoire de Castellane of Dior
KC Concepcion's debut as a jewelry designer at Manila House was one unforgettable event.
Memorable because the beautiful and articulate KC was there, speaking from her heart and mind as to why she decided she would no longer be labeled just an actress. Her hidden talent for creating gems had long been there since childhood, waiting for the right moment to shine.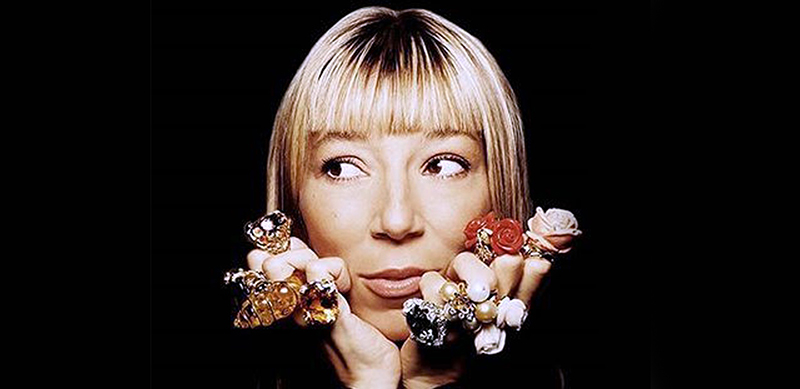 Victoire de Castellane from the blog of fashion designer Rita Saardi
Perhaps untold in the many stories written about KC the jeweller is her inspiration and idol: Victoire de Castellane, the designer for Dior's fine jewelry.
KC and Victoire have parallel stories. Both grew up watching their grandmothers' penchant for gems. Victoire's paternal grandmother, Silvia Rodriguez de Rivas, Countess de Castilleja de Guzman, would "change her baubles to match her different outfits in a day."
It is written that "when she was five, Victoire dismantled a bracelet of her mom to make a pair of earrings. At 12, she created her first ring using gold melted down from religious medals she'd receive at Communion."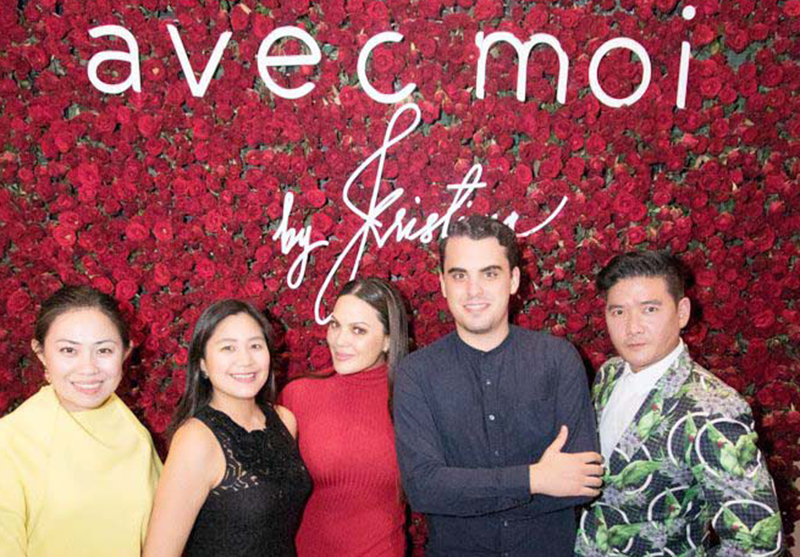 Claudine De Leon, Theresa Leung, KC Concepcion, Javi Martinez, and Tim Yap
KC got her first pearl earrings from her grandmother Elaine Cuneta when she was five, "and they're still with me," says KC.
KC said she was 18 when "my grandmother asked me to design something I wanted." And her design was made into a real piece of jewelry.
Both KC and Victoire loved florals. And both basked in the inspiring milieu that is Paris.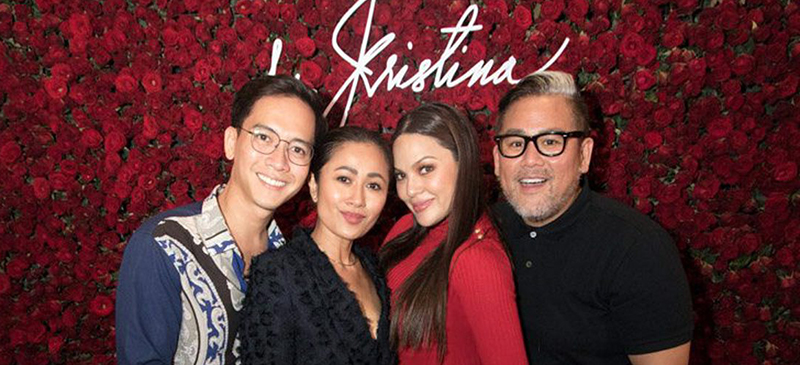 Nix Alanon, Pam Quinones, KC Concepcion, Rajo Laurel
KC offers some sensible advice to women regarding jewelry: "First, don't overdo it. I say choose something you can wear on a daily basis... Don't choose something to show off. Wear a piece to express yourself... Lastly, don't wear everything at the same time — earrings, ring, necklace, bracelet. Be sparing and don't be eager to make everything too matching."
Why Sharon was absent
As we walked on the red carpet leading to the long dinner table in the room decorated with roses (all 8,000 roses covering an entrance wall, hanging from the ceiling, arranged in clusters on the dining table, or simply strewn all over the floor, as has been over-written about) basking in dramatic red lighting, we looked for our names among the place cards to find our seats. We saw the expected names in the places of honor near KC's seat: Kiko Pangilinan. Frankie Pangilinan. Angeli Pangilinan. Judy Ann Santos. And then farther away: Gabby Concepcion. He was a no-show. And so was Sharon Cuneta.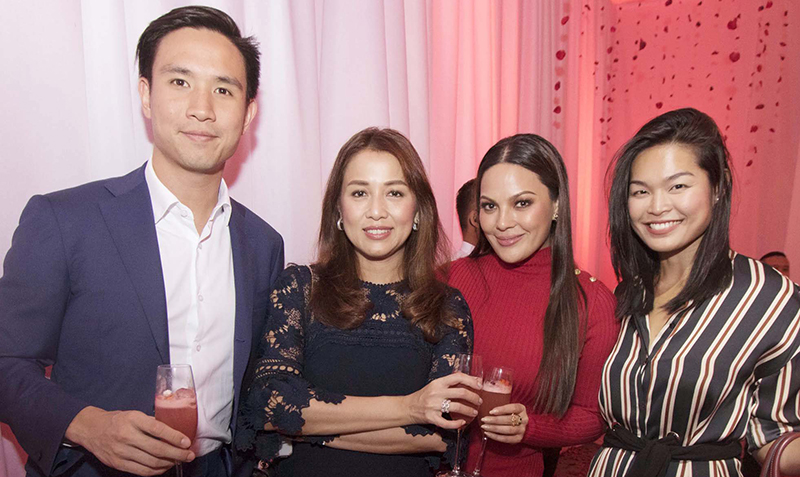 Charles Tiu, Tess Oben, KC Concepcion, Atty. Chin Tecson
Earlier, we asked Kiko if Sharon was coming, and amid the noise and the music, the gentleman's answer was a blur.
We found the answer by looking at Sharon's Instagram account. She was in Malacañang attending a dinner hosted by President Duterte, together with her brother Chet whose dream was "to finally meet his idol and hero."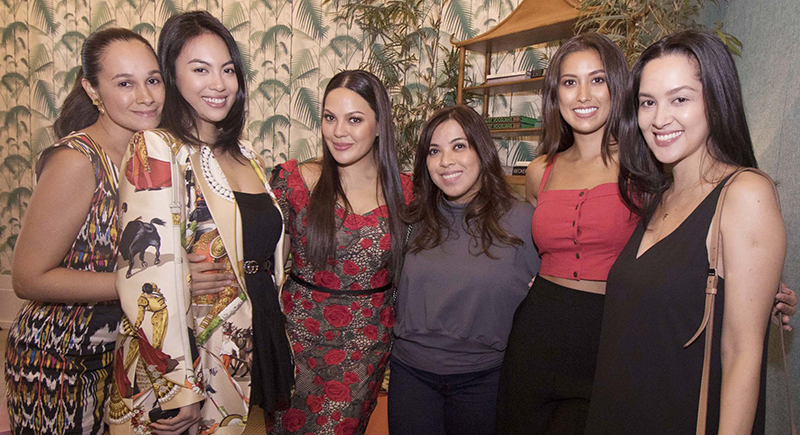 Georgia del Rosario, Dominique Cojuangco, KC Concepcion, Pia Campos, Rachel Peters, Patti Grandidge
Sharon said: "It would have been awkward had I been to KC's jewelry launch — had both her Papa (Gabby) and Dad (Kiko) — then I — been there. Turns out her Pa wasn't able to make it. Still, glad I didn't go to unintentionally steal any of KC's thunder or happiness. And KC knew I wasn't going to be able to attend before dinner was confirmed...Congrats again, KC."
So there.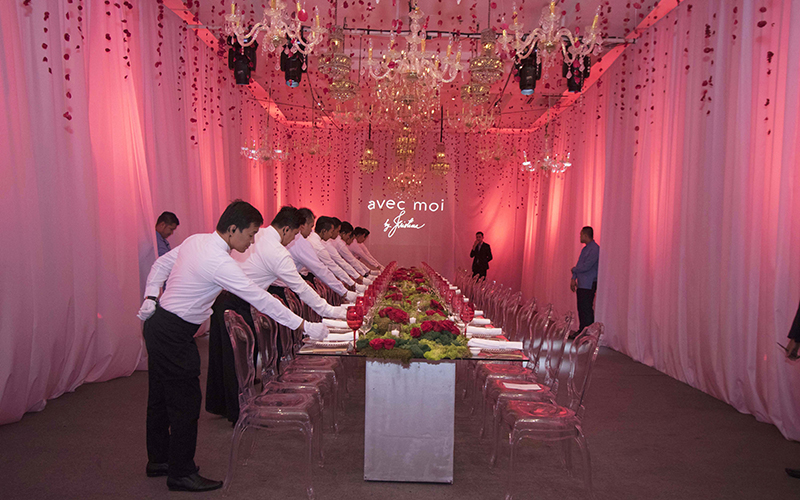 The four-course, rose-infused dinner for Avec Moi by Kristina.
* * *
Follow the author on Instagram and Facebook @milletmartinezmananquil. Email her at mmmananquil@philstarmedia.com.