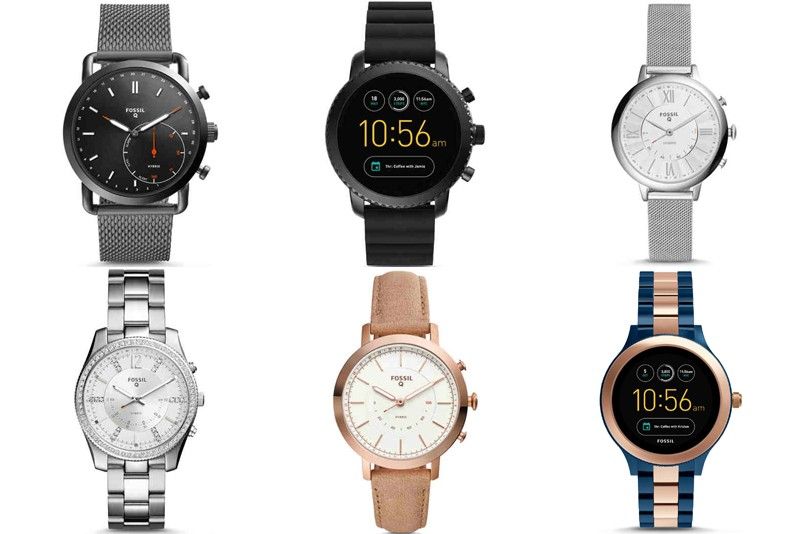 Clockwise from upper left: More than a pretty face: Fossil Q Commuter, Explorist, Jacqueline, Venture, Scarlette, Neely
Wear a computer on your wrist with Fossil Q's smartwatch
How cool is it to be able to finally wear a computer on your wrist? The efficiency of a smartphone with the compactness of a watch — but stylish? Until now, a smartwatch looks like, well, a smartphone on your wrist. No designer strap collaboration and face design could distract from its bulkiness. But there shouldn't have to be a toss-up between functionality and wearability, which is where Fossil Q's newest hybrid smart watches come in.
The full-round touchscreen Q Venture and Q Explorist models look unassuming when worn with a suit to a board meeting. It runs on Android Wear 2.0—the platform's biggest update since its launch in 2014—that expands the smartwatch experience with features like downloadable third-party apps, watch faces, and notifications at a glance in high-res AMOLED display. It runs on Qualcomm's Snapdragon Wear 2100 processor and 4GB of memory as well as Bluetooth and Wi-Fi connectivity. You can get help with hands-free messaging from Google Assistant; just say, "OK, Google."
I own the Q Scarlette, and its timeless pavé-framed face, stainless steel case build, and bracelet strap style dresses up a slinky slip dress for dinner and looks just as great with a classic T-shirt and trousers look. I love that it looks and wears like a regular watch, but is not lacking in smart watch functionality. On its side are three customizable pushers, which I have tailored to my specifications.
All Fossil Q models require an app for syncing and monitoring, downloadable both on iOS and Android phones. I've customized my Fossil Q to double as a camera remote, music player, and activity tracker. It makes outfit photos possible even when traveling solo. It has also helped me find my phone with the press of a button, prompting my phone to ring even when on silent mode. Haptic motors and hands work together for notifications and feedback for the no-charge battery powered smartwatch.
"We know the watch industry is in a pivotal moment of change. The evolution of design to include technology is something that we, as a company fueled by creatives, are so passionate about," Fossil chief creative officer Jill Elliott says. "We know fashion comes first for the female customer and with technology innovations, we are able to introduce smaller touchscreen watches, and our smallest hybrid to date in the timeless fashionable way only Fossil can."
***
Share your Fossil Q experience by using the hashtags #FossilQ and #FossilPh on Instagram, Facebook, and Twitter.
No excuses: Find your sunblock match at Watsons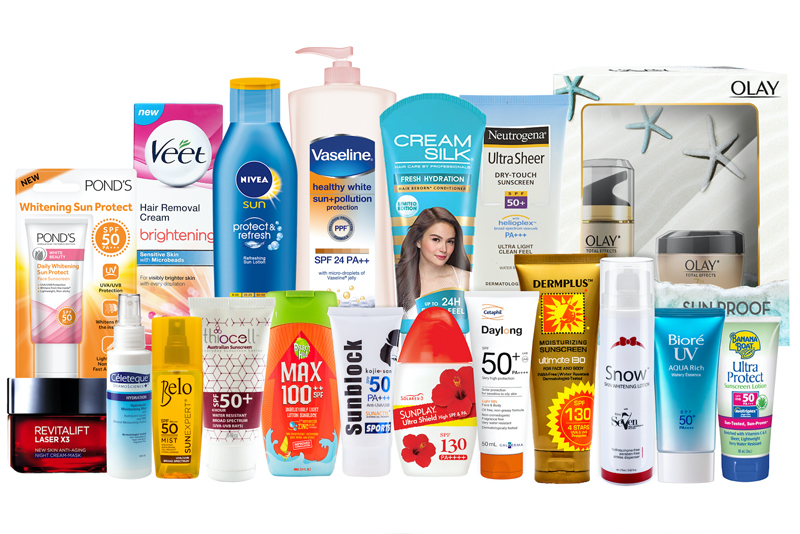 SM Advantage Card members get a chance to win a trip for four to Japan, Korea, Thailand, Taiwan and Hong Kong with every P500 single-receipt purchase of participating products.
When it comes to sun protection, it should be all day, every day. But maybe you haven't found the right kind of sunblock. Do you ditch it altogether to tan, or do you walk everywhere with an umbrella because your usual sunblock gives an undesirable greasy, white cast? With Watsons' "Love The Sun" campaign, you have no excuse to skip the most preventive skincare step. Roving in Mall of Asia, SM North Edsa, SM Megamall and SM Fairview all month, you can try different variants and find your perfect match.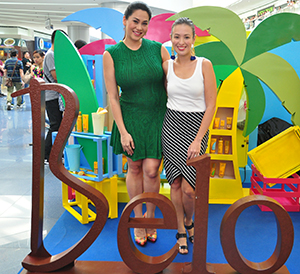 Belo's Cristalle Belo-Pitt and Nicole Hernandez
"There is SPF not just in sun care. Regular products like powders and moisturizers now have SPF, too. We even have non-sticky powder finish sunscreen that complements makeup," Watsons senior category manager Aimee Pernia says.
Will you be in the water all day? Do you want something lightweight and cooling to use on a hiking trip, or do you need a more thicker, emollient formula for your dry skin? Will your kids use it? Or do you want something hard-working yet affordable? Activations from participating brands Nivea, Banana Boat, Sunplay, Biore, Dermplus, Kojie San, Neutrogena, Solstice, Beach Hut, Hawaiian Tropic, Cetaphil, Olay, Pond's, Snow, Celeteque, Thiocell, Shiro, Gluta-C, L'Oreal, and Vaseline allow you to sample what suits your needs best.
For Pernia, there is only one hard and fast rule for sun protection: "Use it every day and reapply every two hours, especially if you've been in the water."
Sunblock is not just for the great outdoors. "Sun protection is the best form of anti-aging," says Intelligent Skin Care Inc. (makers of Belo Essentials) managing director Cristalle Belo-Pitt. New in their lineup is a Hair and Scalp Shield, perfect for those who dye their hair.
Creamsilk's Fresh Hydration conditioner is back, making it easy to style hair in on-trend looks like mermaid waves or fishtail braids, no matter how hot and humid it gets, as demonstrated by Janeena Chan with Creamsilk's Camie Garcia.
Some brands have released post-sun summer exclusives. Pantene has a UV rescue variant of its 3-Minute Miracle line. For styling, Vitress came up with a Hair Freshener to spritz out amoy araw in a hot sec. Veet depilatory products allow you to go hair-free without shaving or waxing. Stay fresh all over with Lactacyd feminine wash and Dentiste toothpaste. Chic and Bobbie nail polish brighten up your digits and body mists by Body Fantasies keep you smelling fresh.
No summer plans? Watsons might just help you with that if you're an SM Advantage Card member. Get a chance to win a trip for four to Japan, Korea, Thailand, Taiwan and Hong Kong. Every P500 single-receipt purchase of participating products is equivalent to one e-raffle entry to join.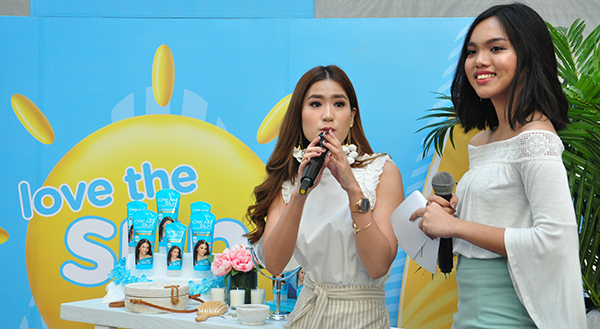 Camie Garcia of Creamsilk with Janeena Chan
Meet Salt-Water, your 'it' sandals for summer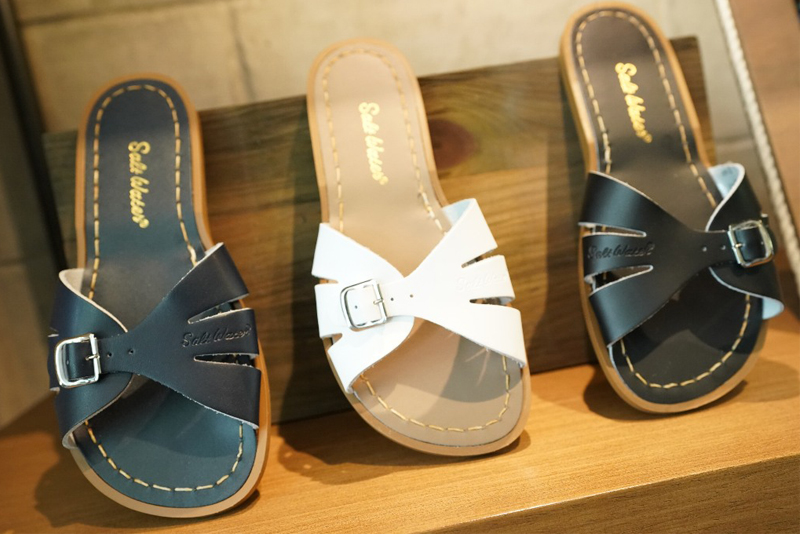 Slide: The perfect slip-on pool shoe with an adjustable buckle front and stitched sole style. Also in rose gold.
It's too hot for those boots made for walking these days, but fret not. You won't be seeing any less action with Salt-Water Sandals. The footwear has been a cult American classic since the 1940s and has been spotted on boho style stars Alexa Chung and Michelle Williams twinning with her daughter Matilda. It's now in Manila for the first time distributed by Tykes Trading (the ladies behind another summertime favorite Melissa Philippines) but if you think you've seen it before, it's because it's also a design that's been widely copied for its vintage appeal, but nothing beats the real thing.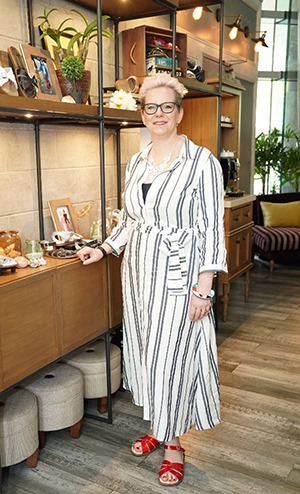 How she wears her Salt-Water's: Salt-Water Sandal Europe and Asia managing director Rachael Laine loves it in red.
Missouri-based Walter Hoy first constructed the sandals using leftover leather from military boots, but that leather makes it special. They are coated with a sealant that shields it against water and moisture, making it wearable in both dry and wet seasons. It's easy to break in a pair, so it's comfortable. Straps with rust-proof metal tongues make for easy adjustment. They come with a plaited leather upper or in adjustable buckle front, classic leather to patent and metallic finishes like rose gold, with little way stitched rubber soles to spongy urethane soles for kids.?
Fan-turned-managing director Rachael Laine for Salt-Water Sandal Europe and Asia recently stopped by Manila to introduce the brand. A standout with her pink tuft, pairing her shirtdress with a statement necklace and red Salt Waters, she epitomizes the brand's laid-back chic aesthetic. She tells us more about what's poised to be the newest it-sandal for summer.?
Philippine Star: You are first a fan of Salt-Water. How did you discover it?
Rachael Laine: I was on maternity leave with my daughter. When I saw this brand, I had a toddler boy, and everything was covered in logos. Boys' shoes had lights or they had squeaky soles. I saw Salt-Waters on a New York mom's blog and I thought 'This is so simple, nostalgic. These are so humble and straightforward.' I thought they'd do really well in Europe. And they can get wet! UK beaches aren't sandy. I thought these are practical. My background is launching brands into the market or helping brands that haven't transitioned well internationally. I've worked a lot on packaging and communications so I approached them, saying that they should be in Europe.
Adventures in Salt-Waters — can you share some with us?
A friend went to Brazil for a holiday on the beach and her daughter just did not believe she could keep her sandals on in the water, so she took them off and the sea washed them away. The following year, they went back to the same resort. They went rockpooling and they saw this bright yellow thing. They picked it up and it was her sandal from a whole year before, washed around the coast. It was no longer perfect but still totally wearable. I wore Salt-waters to my wedding. I had a special pair made in champagne-cream to match my dress. A lot of people with a boho luxe wedding make their bridesmaids and flower girls wear Salt-Waters because they go perfectly with a broderie anglaise dress.?One lady did an around the world yacht race and she took two pairs of Salt-Waters with her. She circumnavigated the globe in Saltwaters. You can wear them while backpacking — they pack flat without ruining the shape — or while you're in the hotel going to the pool, which is what I do.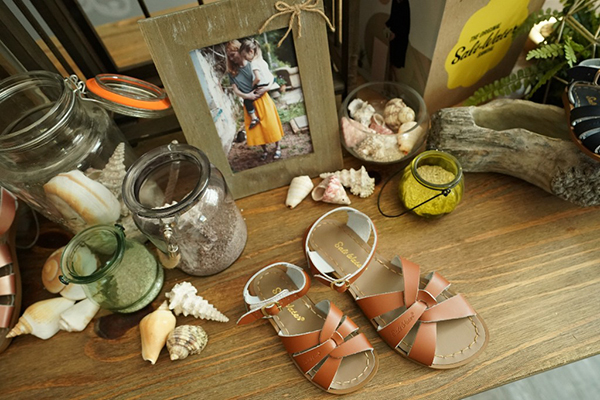 Original: Available in children's sizes to adult, it's perfect for twinning with your little one.
What's next for Salt-Water?
We'll introduce two new styles next year from a pair that hasn't been made since the '70s. Because of the success of our rose gold line, we're coming up with a new metallic shade. We're also developing a process where we can do limited- edition prints so maybe we can do some cool collaborations with graphic designers or brands specific to your market while still being waterproof and very durable.
***
Salt-Water Sandals are available at Rustan's Makati (Ladies & Children Collection), Rustan's Shangri-La (Ladies Collection), Commonthread Greenbelt and Rockwell; Mothercare Greenbelt and BGC; and Playground TriNoma and Robinsons Magnolia. Shop online at saltwatersandals.com.ph. Follow swsandals.ph on Facebook and @saltwatersandals_ph on Instagram for updates.