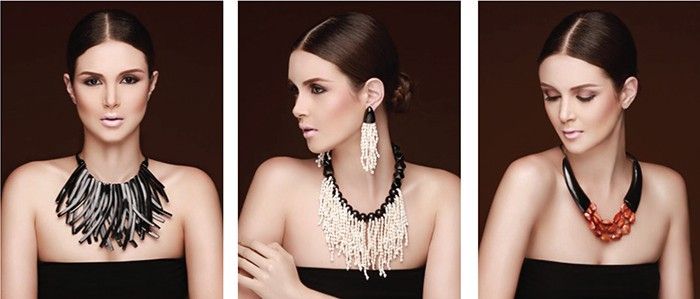 Horns and shells star in Silnag's trunk show, "Beauty in Nature" on March 7 to 11 at Rustan's Shangri-La Atrium.
MANILA, Philippines — Nida Danao used to climb every mountain and play with leaves as a dreamy girl in Benguet, like Maria in The Sound of Music. One day she would fancy simple objects such as shells, bones, scrap wood and animal horn and transform them into beautiful neckpieces, bracelets and earrings under the Silnag label. With husband John Danao as marketing manager, Silnag has traveled from Benguet to the world, as it is now exported to the US, Switzerland, UK, Japan and Israel.
At Manila Fame, Nida's world-class pieces caught the eye of Rustan's executive Maritess Tantoco- Enriquez. Now her works are hot pieces, along with other world-class products, on the shelves of
Rustan's. Starting today until March 11, Nida will present a trunk
show at Rustan's second level of the Atrium of Shangri- La Edsa Mall called "Beauty in Nature." A fine way to appreciate Filipino craftsmanship and blow our horn.