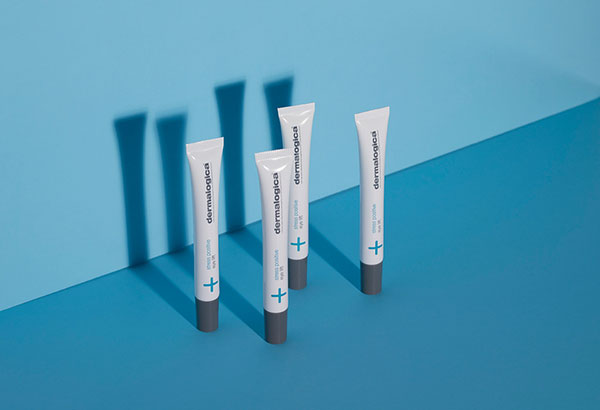 Dermalogica Stress Positive Eye Lift soothes and invigorates the area around the eyes. Available at Rustan's.
Looking stressed is a matter of outlook — and the right eye cream
What stresses you out? There are a lot of things to get stressed over these days, from the slightest inconveniences (I have no signal ugh-gain!), to major ones (How do we get to work during ASEAN week if all the roads are closed?). The real question is, how do you choose to respond to stress and how does it manifest physically? The most common manifestation of stress is the look of fatigue: sallow skin, dark under-eye circles from lack of sleep or stress eating, and a sort of perma-frown. But what if I told you, it's all in your head? Dermalogica thinks so.
The skincare brand, best known for its anti-aging products and treatments, advocates a positive outlook on stress, called eustress, derived from the Greek prefix eu, which means "good." While stress negatively affects our health, recent research reveals that stress can have positive effects. It makes us more alert, focused and energized. It can be the force that compels us to perform, to dare, sometimes to save lives. Eustress is the healthy cognitive response to stress that motivates and gives one a feeling of fulfillment.
I used to suck at eustress, until I started doing yoga and trained myself to compartmentalize focus (the task at hand) and feelings (There's so much to do, send help!). Still, I'm no Yoda and I succumb to frazzled-ness from time to time, as I am sure you do, too. It's for when we find ourselves looking extra-tired that Dermalogica created three new products: the Stress Positive Eye Lift, the Age Reversal Eye Complex, and the Nightly Lip Treatment.
Stress Positive Eye Lift
Dermalogica's new Stress Positive Eye Lift is an eye treatment and mask that brightens tired eyes, reduces the appearance of puffiness and dark circles, and helps restore the skin barrier. To actually help relieve stress, it has a built-in cooling massage applicator that energizes skin when used with Dermalogica's three-step Eye Lift DIY. Just apply the cream generously around a cleansed eye area using the applicator. To use as a mask, leave on for three to five minutes then massage in or tissue off excess product. You can use it for a quick boost, or daily to address signs of chronic eye fatigue.
Age Reversal Eye Complex
This one is potent with retinol. The Age Reversal Eye Complex helps fortify supporting underlying tissues and refreshes the surface skin. By speeding up the cell turnover process, stimulating collagen production and thickening the cell layers, skin appears plumper, fuller and smoother, and even pigmentation. At first, apply on alternate nights as skin builds up a tolerance to the retinol. As your skin acclimates, you can start applying nightly.
Nightly Lip Treatment
I know they're called laugh lines, but let's face it, they're not that great. They cast quite the unflattering shadow in photos and overall just make you look a lot older. Some are predisposed to more pronounced laugh lines (like myself). I've never heard of a product that addresses this problem until now.
Aging in the mouth region can be caused by habitual expressions, as well as collagen breakdown from damaging UV rays, trans-epidermal water loss, even drinking through a straw. So yeah, when you use your lips, you can get lip lines. Instead of never using them again, Dermalogica recommends the Nightly Lip Treatment, which you apply around the lips to firm, hydrate and restore skin. Use it at night as skin repairs itself.
* * *
Dermalogica is available at Rustan's.