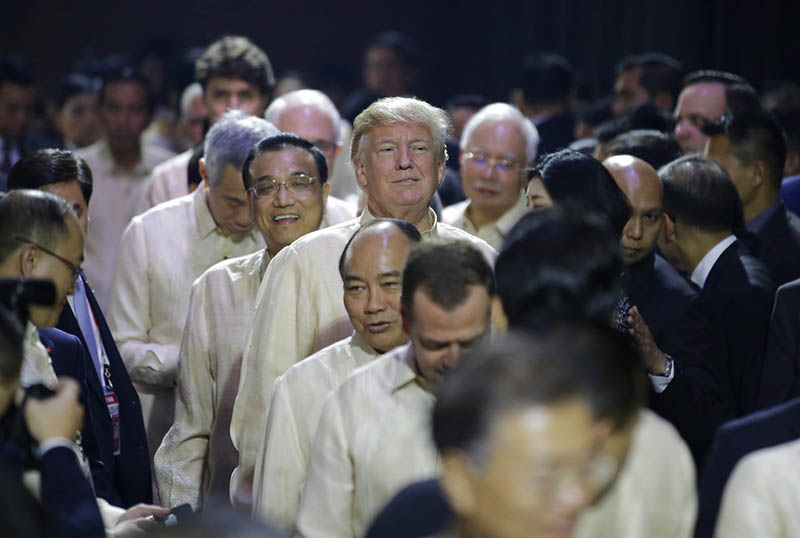 US President Donald Trump, center, smiles in front of Chinese Premier Li Keqiang as they queue in line to enter the Special Gala Celebration of the 50th Anniversary of ASEAN in Manila, Philippines, on Sunday, Nov. 12, 2017. Also in photo is Vietnam Prime Minister Nguyen Xuan Phuc. AP/Aaron Favila
Gala night: Photos of world leaders in Barong Tagalog
(philstar.com) - November 13, 2017 - 12:58am
MANILA, Philippines — President Rodrigo Duterte hosted a gala dinner on Sunday night, the eve of the leaders' gatherings for ASEAN for leaders visiting the Philippines.
Most of the leaders and their spouses wore Barong Tagalogs by local designers Albert Andrada, Randy Ortiz and Rajo Laurel.
The designs were bespoke and matched traits the world leaders which are also identified with Filipino virtues, such as "matipuno," "makatao" and "maliksi."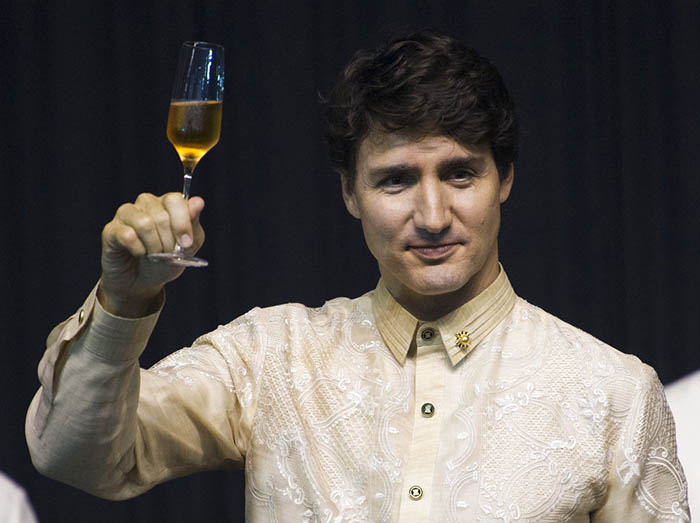 Canadian Prime Minister Justin Trudeau raises his glass during a toast at the gala for ASEAN Summit in Manila, Philippines, Sunday, Nov. 12, 2017. (Adrian Wyld/The Canadian Press via AP)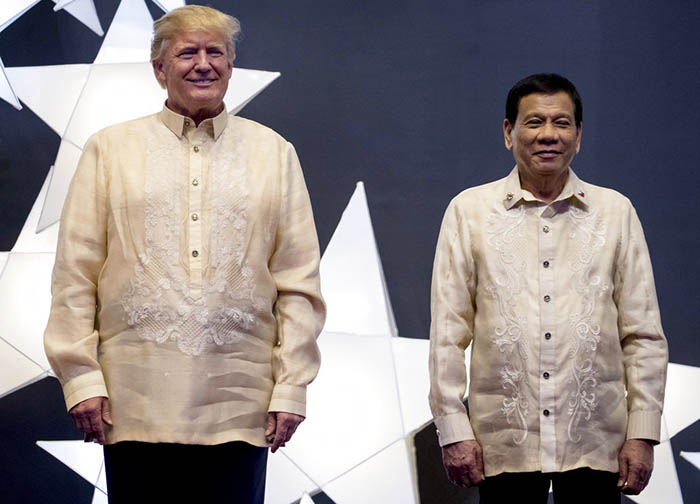 President Donald Trump and Philippines President Rodrigo Duterte, right, join other leaders for a family photo at an ASEAN Summit dinner at the SMX Convention Center, Sunday, Nov. 12, 2017, in Manila, Philippines. (AP/Andrew Harnik)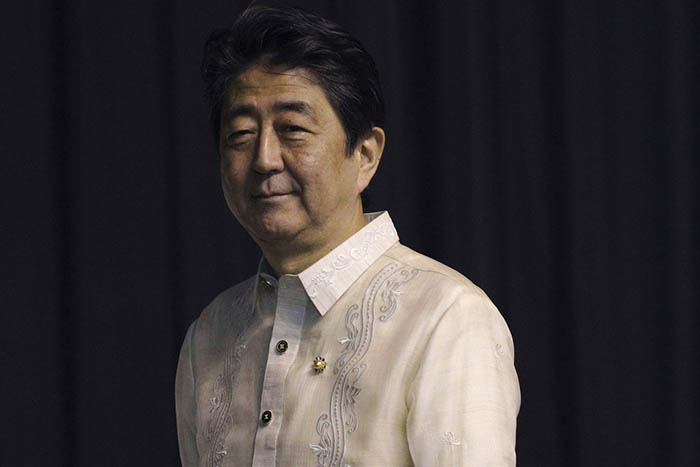 Japan's Prime Minister Shinzo Abe arrives the gala dinner. (Athit Perawongmetha/Pool photo via AP)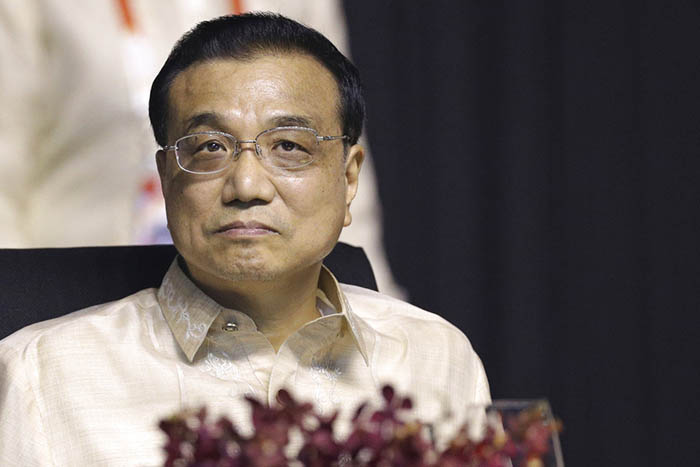 China's Premier Li Keqiang looks on during the gala dinner. (Athit Perawongmetha/Pool photo via AP)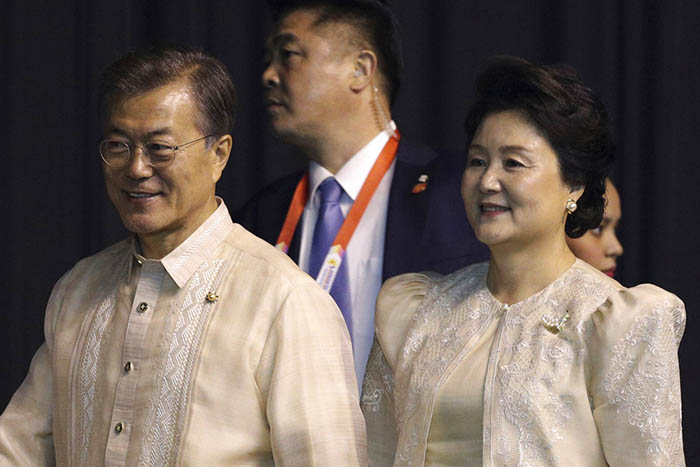 South Korea's President Moon Jae-in and his wife Kim Jung-sook arrive during the gala dinner. (Athit Perawongmetha/Pool photo via AP)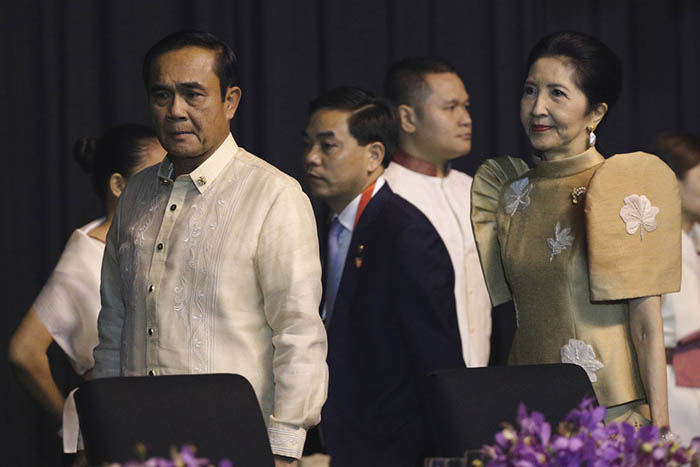 Thailand's Prime Minister Prayuth Chan-ocha and wife Napaporn Chao-ocha. (Athit Perawongmetha/Pool photo via AP)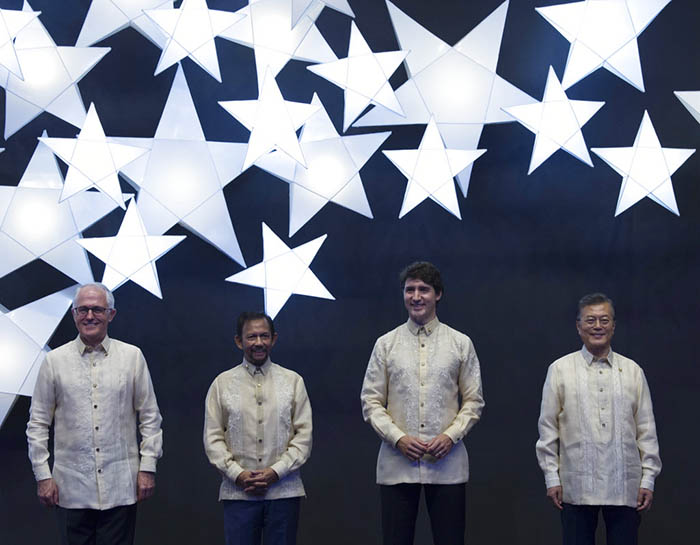 Canadian Prime Minister Justin Trudeau, second from right, poses with Australian Prime Minister Malcolm Turnbull, from left, Sultan of Brunei Hassanal Bolkiah and South Korean President Moon Jae-in at the ASEAN family photo. (Adrian Wyld/The Canadian Press via AP)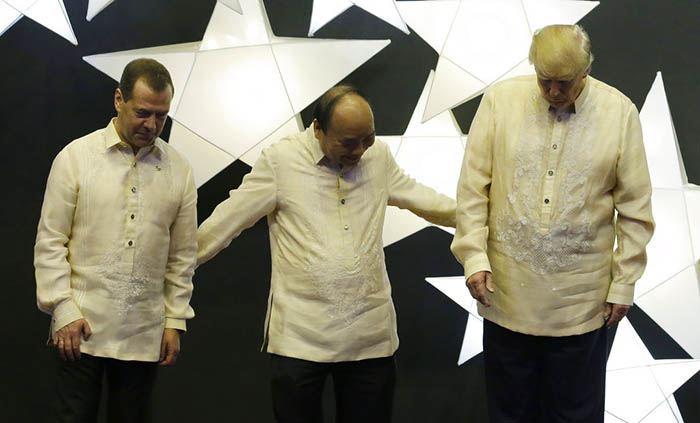 Vietnam Prime Minister Nguyen Xuan Phuc, center, escorts Russian Prime Minister Dmitry Medvedev, left, and U.S. President Donald Trump, right, to pose together after the group photo at the Special Gala Celebration. (AP/Aaron Favila-POOL)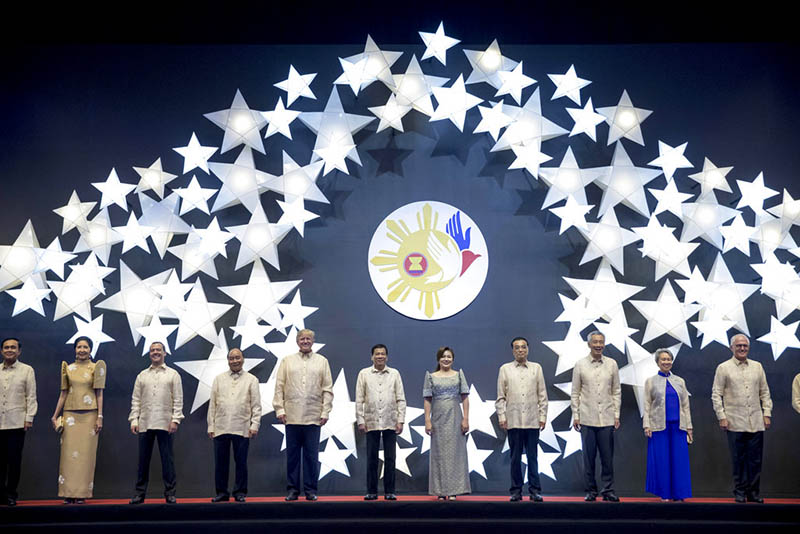 President Donald Trump and Philippines President Rodrigo Duterte, center, join other leaders for a family photo. (AP/Andrew Harnik)