Filipino designer dresses Jennifer Lopez for Las Vegas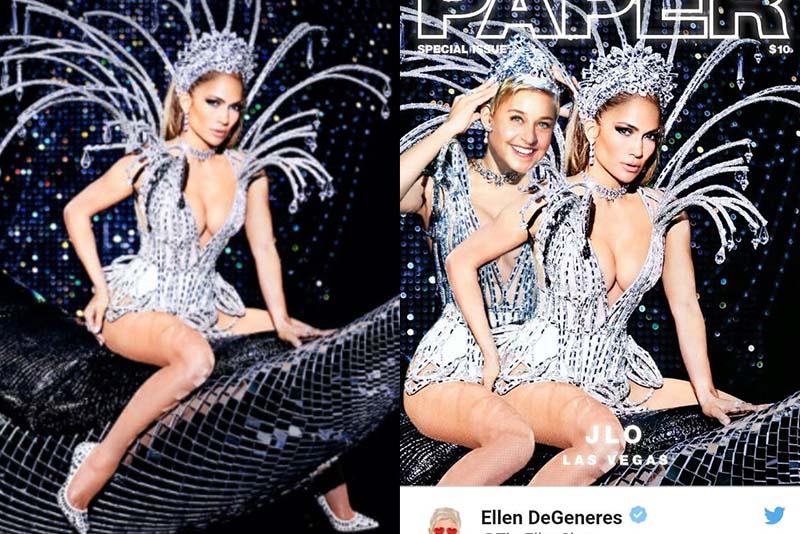 MANILA, Philippines — While a Filipina might be one of America's most wanted now for her alleged involvement in the recent Las Vegas shooting by an American, another Filipino is also most wanted in Vegas – not for crime but for creativity.
Filipino-American Rocky Gathercole is on a roll. After the successful staging of his Bantay-Bata 20th Anniversary Gala, the avant-garde designer finds himself in the spotlight every so often.
Former Spice Girl Mel B prefers to wear his creations in her appearances as a judge in "America's Got Talent." That is besides being a new favorite of the "Megastar" Sharon Cuneta.
Now his designs are featured prominently in the September edition of the American magazine Paper for its special "Las Vegas" issue with Jennifer Lopez.
The pop diva has a series of shows in Vegas. While she wears Versace and Balmain for her kinetic performances, she is clad in Rocky Gathercole for her Paper cover and inside editorial.
Before he left to attend the Toronto International Film Festival and New York Fashion Week, the renegade designer shared his thoughts and elation over the Paper exposure.
The magazine, whose fashion director is Mickey Boardman, a judge at the recent Miss Universe held in Manila, contacted Gathercole through his representatives in Los Angeles.
The photographer was the legendary Ellen von Unwerth. It was instantly iconic that even TV host Ellen DeGeneres wanted to join the fun!
"It was through the Star Fashion House on Melrose Avenue, a one-stop shop for Hollywood celebrities," he shared. "I was told the concept was 'Showgirl'."
Gathercole, whose JLo anthem is "Let's Get Loud," while his favorite of her movies are "Maid in Manhattan" and "Anaconda," got inspired by chandeliers.
JLo wears a crown and bustier made of crystals on the cover, a showgirl-style piece with no undergarments and a feather headpiece on the inside pages.
"We did the shoot about three months ago, so I was really excited to see the finished work. And voila! It's fantabulous!"
His creations fit right into the persona of the superstar and the city, as JLo considers Las Vegas the sexiest city in the world.
"I think people come here to let loose and have a good time, and there's a sexiness to that. You know, it's that inhibition letting go and just having a good time," she told Paper.
For his immense contributions to fashion and style in the international scene, Gathercole will be one of the Ten Outstanding Filipino-American award recipients on October 28 at Carnegie Hall in New York.