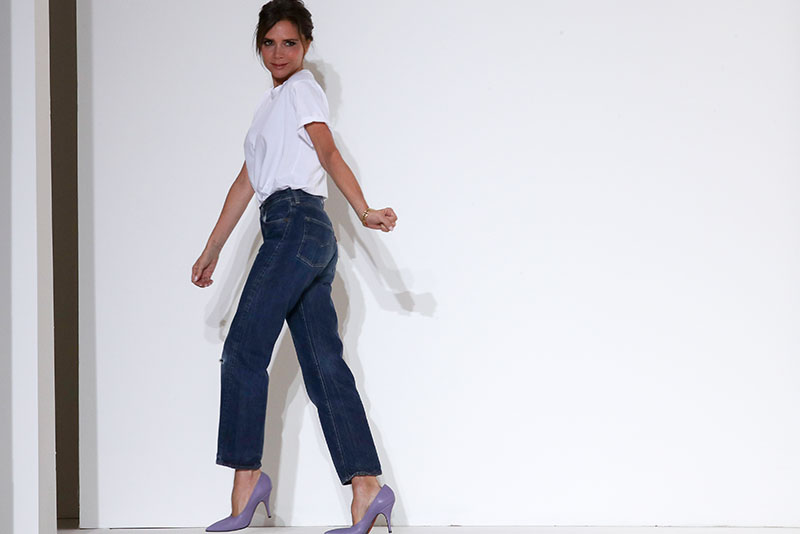 Victoria Beckham acknowledges the audience at the end of her Spring/Summer 2018 fashion show during New York Fashion Week, Sunday, Sept. 10, 2017. AP Photo/Mary Altaffer
Victoria Beckham shows play dough, ice cream-inspired collection
NEW YORK (AP) — Victoria Beckham has a six-year-old daughter, which probably explains some of her color inspirations this season: play dough and ice cream.
"It's not too sickly sweet, but it feels fresh and happy," Beckham said of shades like a bright pistachio that appeared on her runway. "I used to wear so much black, and now I really enjoy wearing color."
After a night of two glitzy shows — Alexander Wang's outdoor event on a dead-end street in Brooklyn, and Philipp Plein's extravaganza that included a striptease in a giant martini glass — Beckham's Sunday morning show felt like a peaceful trip to a tea salon. And in fact, tall glasses of ginger iced tea were offered to guests as they entered.
With husband David and son Brooklyn looking on, the former Spice Girl, who launched her label nine years ago, served up a collection that featured light, summery fabrics and even a little glitter on the shoes and on the ankles, in the form of sparkly ankle bracelets.
"I love the sparkly shoes," she said. "And the little anklets. They are just so cute. It's like a fresh way of wearing jewelry."
Her main goal, she said, was to create clothes that are easy to wear. "For me, that's how I want to dress," she said. "You know I didn't want to create a collection of showpieces. These are clothes that you can wear, and that's important. Yes, fashion is fantasy — but you can really wear these clothes."
She also wanted to stress that light doesn't necessarily mean weak. "I wanted to show how delicate can be strong," she said.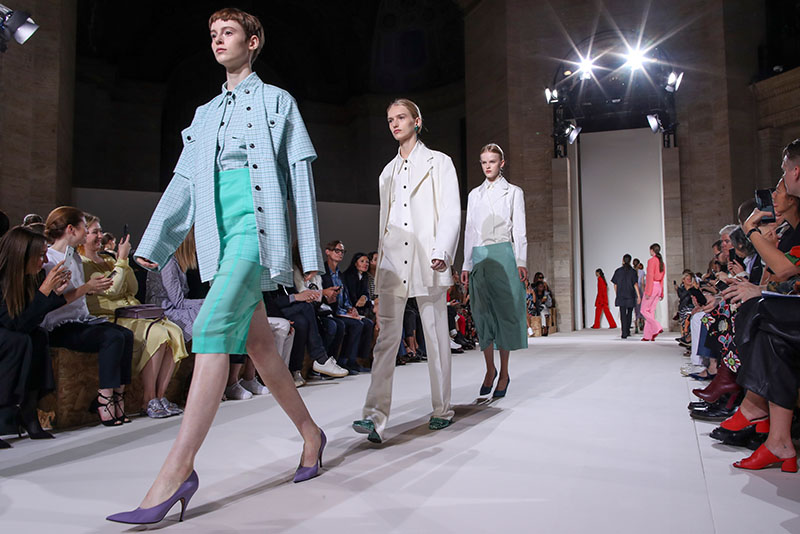 Models walk the runway during the Victoria Beckham Spring/Summer 2018 fashion show during New York Fashion Week, Sunday, Sept. 10, 2017. (AP Photo/Mary Altaffer)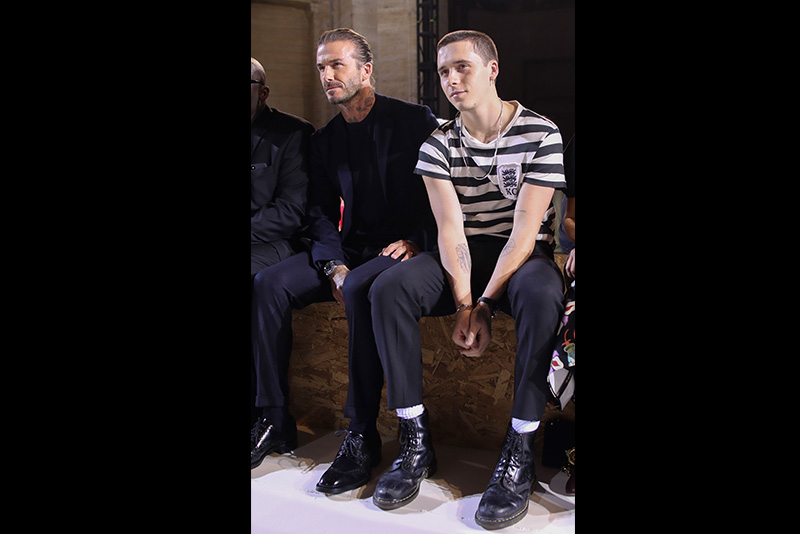 David and Brooklyn Beckham sit in the front row during the Victoria Beckham Spring/Summer 2018 fashion show during New York Fashion Week, Sunday, Sept. 10, 2017. (AP Photo/Mary Altaffer)