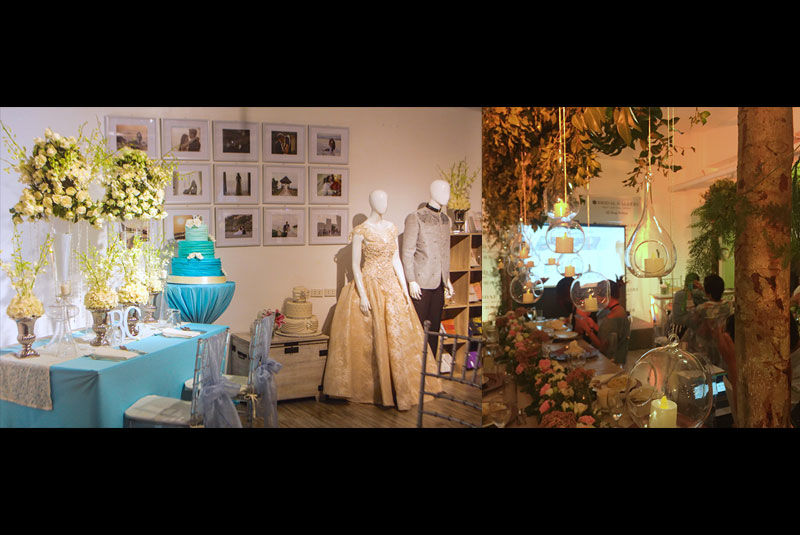 According to BG Bridal Gallery general manager Mark Consuegra, greenery, rustic and modern themes are 2017's top wedding trends, which they simulated in their BGC showroom.
Maxene Magalona is walking app the aisle
It started out as a crush. Actress Maxene Magalona still gets sparkly-eyed and giddy when she talks about her fiancé, model, artist and musician Robby Mananquil as if they're going on their first date. Two things made her see him as something much more. "He's the only guy who really mustered the courage to introduce himself to me. I thought that only happens in movies! When he introduced himself to me online, I felt all sorts of kilig. Ever since he messaged me, we couldn't stop talking to each other. That's one sign I took as the start of something beautiful," the blushing bride-to-be revealed to the STAR during the launch of BG Bridal Gallery in Manila.
BG Bridal Gallery started out as NST Pictures, a photo and video studio in Tokyo which has been filming love stories since 1976. It grew into a wedding planning service and now, an app, in response to the growing need for planning tips and wedding supplier recommendations. Magalona is the epitome of the modern-day bride, planning her wedding with this convenience, but there has been no surplus of lessons. With five minutes to spare, she shares these with us.
THE PHILIPPINE STAR: Tell us about the proposal.
MAXENE MAGALONA: It was our first Valentine's Day out of the country together and we had his parents with us. We were in Japan and I had no idea he would propose. We love taking travel photos together, so he had an idea. He said, "Let's take our Valentine's Day picture together in Tokyo Dome with all the lights." So he set up the tripod then he said, "Let's think of three poses. First one is us looking into each other's eyes. Second, we're kissing. And the third I would do a random pose." So we were looking into each other's eyes, pose-pose and then nag-kiss kami. Sobra niya talaga ako na kinikiss. I really felt it was a different kiss. For the third pose, ayun na. He got down on one knee.
What effect has typically stressful wedding preparations had on your relationship?
Because we are working together as a team, I feel like wedding planning is preparing us for marriage. It's a training ground for married life. It's become an opportunity for us to become closer and stronger. I won't deny that there have been heated arguments but it only brings up a healthy communication between the two of us.
They say that wedding preparations reveal to you a different side of your partner. What have you discovered so far?
What I like about him is his beautiful heart. He's so perfect talaga (squeals). As we prepare for the wedding, he told me one thing I'll never forget: "I want to be involved as much as I can be because this wedding is ours." It struck me because here in the Philippines, it's mostly the bride who does all the planning. I saw that he doesn't give in to stress and panic, does not think about negative things.
Have you discovered anything new about yourself?
Growing up, I've been impulsive and I can become bratty when things don't go as planned but I learned that I can't go down that road anymore. I can't be bride-zilla. Rob makes me explore options so we know we are making the best decision. He is very creative and visual so I trust him.
How has the BG Bridal Gallery app made things easier?
I used to just Google and go to so many different sites and save everything. On the app, it's all here: lists of professionals and suppliers, ideas, tips, and promos for different budgets. It's the convenience. It's every bride-to-be's best friend.
Can you reveal to us the theme, location?
We haven't decided on the theme, but it will definitely be in the Philippines for my dad (Filipino rap icon Francis Magalona) kahit papaano to be a part of the wedding. Robby and I come from the world of arts so there are so many ideas we've been brainstorming. Good music is an important factor in our wedding. It's one thing that binds us together. We both love taking photos. He has such a good eye for photography and I learned a lot from him. We make sure our Instagram pages are fixed. It's a simple joy of ours, so we hope to make our wedding Instagram-worthy (laughs). We are taking our time to make sure everything will go smoothly.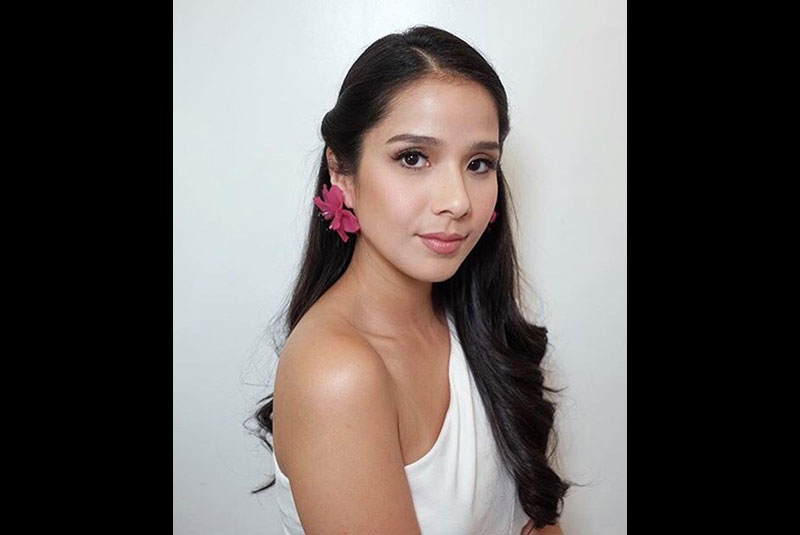 Bride-to-be Maxene Magalona: "Wedding planning is a training ground for married life."
* * *
The BG Bridal Gallery app is available for iOS and Android. Download the app for a chance to win a P 25,000 BG Bridal Gallery wedding service voucher or a dinner for two at High Street Cafe, Shangri-La The Fort. Newlyweds are invited to review their suppliers on the app for a chance to win a free dinner at Shangri-La at the Fort. The more reviews they give, the more raffle entries they can get.
Sign up for a free consultation. Message them through the BG Bridal Gallery Facebook, call (02) 720 9804, or email infoph@bgbridalgallery.com. For the latest promos and activities, visit www.bgbridalgallery.com.ph or @BGBridalGallery on Twitter and Instagram. Visit the BG Bridal Gallery Showroom at Unit 312, 3rd floor, C2 Building, Bonifacio High Street Central, Bonifacio Global City, Taguig from 10 a.m. to 8 p.m., Monday to Sunday except holidays.