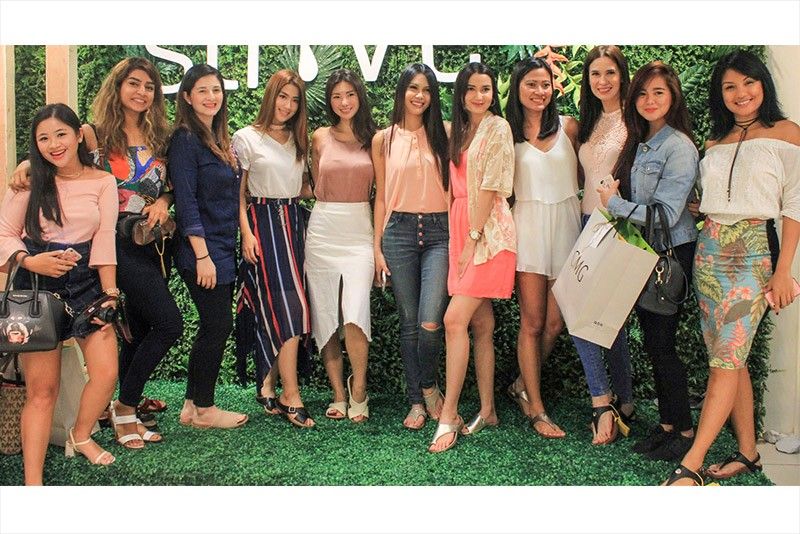 Women in footwear with a new foot-aligning system.
Photo release
The difference is in the sandals
(Philstar.com) - April 5, 2017 - 11:45am
MANILA, Philippines — Those who love strolling in parks, malls, campuses, and resorts during summer know sandals can be their best friend. A reliable pair will see them through miles of walking in smooth and rugged roads while soaking up the view on one's own, or with a special someone.
But not all sandals are created equal. Some look great on the outside, but do not have what matters most: quality material, soles that provide ample support to the feet, among others. They force the wearer to strain their muscles, thus ruining their posture and body alignment. Others cause muscle and joint pain.
Enter Biomechanical Footbed Technology (BFT), a foot-aligning system that improves weight transfer from the rear foot to the forefoot. British brand Strive Footwear, with the help of its in-house podiatrists, tapped BFT in coming up with its sandals. The sandals' deep-heel cups, contoured arch support and patented sole geometry provide foot and ankle support.
Podiatrist Mike O'Neill is happy with the sandals "help align the feet, improve lower limb function" while helping put "the body in a more effective mechanical position." He adds that the footwear also eases common aches and pains arising from prolonged standing and/or walking.
Nicky Hambleton-Jones tried it after a foot injury and felt better. Jackie Wright suffered from arch pain, and was relieved to get rid of it after she followed her foot doctor's orders and wore the sandals.
Thus, it was easy for young businessman Andrew Christian Chan, whose family has been in the shoe business for years, to partner with the footwear company and bring the brand to the Philippines.
Chan, CMG Retail Inc.'s merchandising director, attended a conference on the sandals in Manila and seized the chance to bring ladies' sandals that combine comfort and style to the local market.
"A few years ago, comfort was not fashionable," he recalls.
A comfort shoe was kind to the feet, but not stylish, he further observed. So, when he saw how the brand combined styles, wellness, and comfort, Chan lost no time in inking a deal with the company middle of last year.
Strive sales director Sam Wright, who recently talked with social media influencers at the CMG store in Trinoma, explained why his company branched out from the medical to the footwear business.
"We can reach a wider market if the footwear is out in stores," he says. True enough, the brand's market has grown from podiatrists who prescribe it to patients, to women in various parts of the world.
He adds that their designers attend big events like Lineapple show in Milan that showcase trends in footwear.
What about price?
Wright does not get into specifics, but insists the sandals are worth the price because "we work hard in streamlining logistics" and improving technology.
After all, (foot) health is wealth. No amount of money can take the place of good posture, and freedom from foot and back pain.
Go ahead. Take those long, healthy walks this summer. But remember to wear the right clothes along with correct footwear. Only then can you enjoy the sunny days ahead.