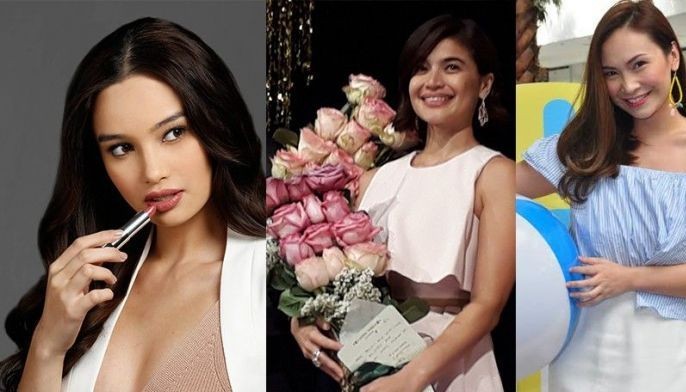 Kelsey Merritt, Anne Curtis, and Patty Laurel-Filart
Philstar.com/File
MANILA, Philippines — Going on a summer vacation? Make sure to have a summer to remember and look great in pictures by checking out these skincare and makeup tips and innovations.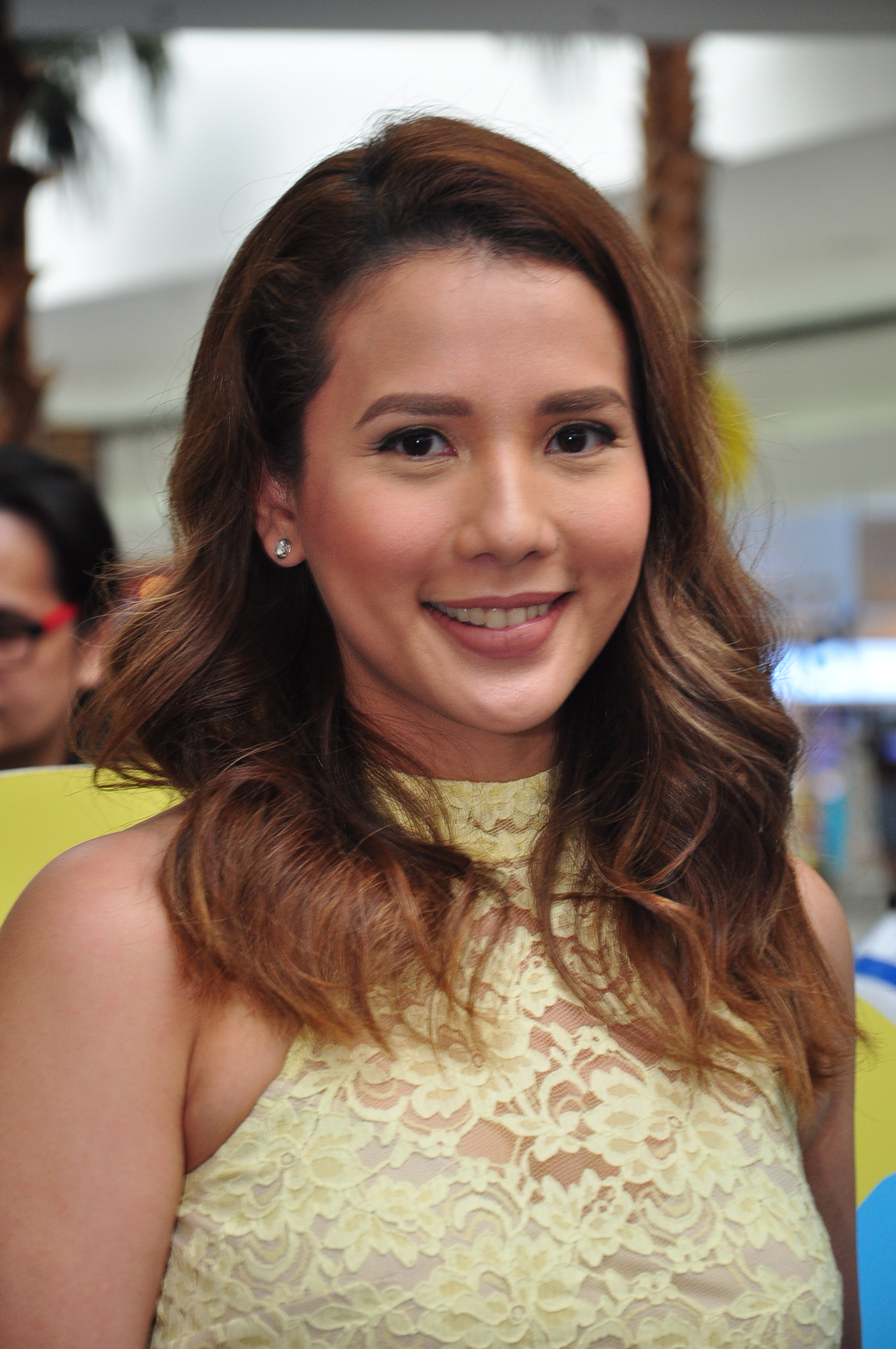 Belo ambassador Karylle Yuzon Photo release
Gel sunscreen
Whether indoors or outdoors, among singer-actress Karylle Tatlonghari-Yuzon's beauty must-haves is sun protection.
According to Karen Fabres, Watsons Philippines Group Marketing Manager, Filipinos now are looking for sun blocks with stronger SPFs (sun protection factor) and those that shield against UVA (ultraviolet A) rays, which cause premature skin aging.
With the aim to make sun protection "sexier," Watsons Philippines recently launched its summer campaign, "Make Your Summer," which encourages Filipinos to defend their skin from burning and sun damage by using sunscreens like Nivea, Vaseline, Banana Boat, Beach Hut, Solstice, Biore, Sunplay, Belo, Neutrogena, Cetaphil, Celeteque, Kojie San, Hawaiian Tropic, Dermplus, Ponds and Olay.
Fabres says that according to their research, Batanes, Boracay, Cebu, Davao, and Palawan are the top beach destinations in the Philippines, which is why alongside the "Make Summer Campaign," they launched a promo in which shoppers can have a chance to win a trip to these top beach getaways.
"Since we launched the summer campaign, Filipinos have become more aware of sun protection. If before, they only think that they should use sunscreen during summer, right now, we're seeing them use it all year round. They now know that even inside our office, we need to be protected against UVA and UVB," Fabres shares.
She adds that though their sales for sun protection peak in the summer, the high sales from sun care products are maintained throughout the year.
For summer, she thinks sun blocks that come in gel or aerosol form are the most convenient to use when at the beach or out doing activities. During the rainy season, she recommends the hotter and heavier topical lotion.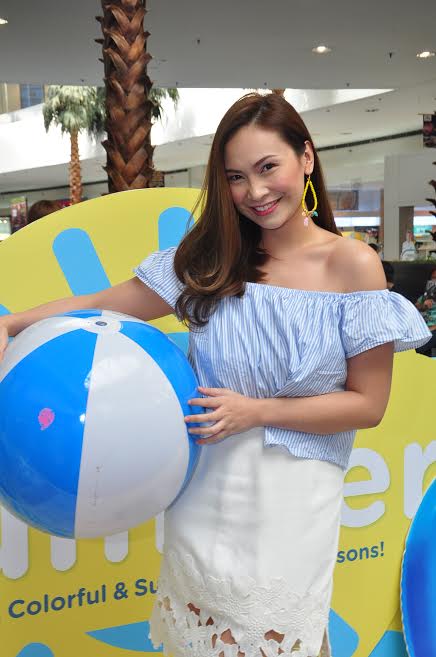 Patty Laurel-Filart at the launch of "Make Your Summer" campaign Photo release
Fragrance layering
To prevent the threat of body odor due to increased perspiration and summer's warmer temperature, Watsons Philippines introduces the concept of fragrance layering with the launch of its latest perfumed products line, Enchanteur Paris.
Fragrance layering – from body wash to lotion to the final scent – is key for a consistent smell, and for the scents one carries to not contradict each other, says Watsons Philippines' Group Marketing Manager for Beauty, Sharon Presbitero-Decapia.
Decapia says Enchanteur Paris' personality matches that of their market – sophisticated Filipino women who always want to smell fresh and feel good. The brand offers a range of affordable but quality and timeless French-inspired fine eau de toilettes and fragrance-infused body care products suit the different tastes and personalities of young women.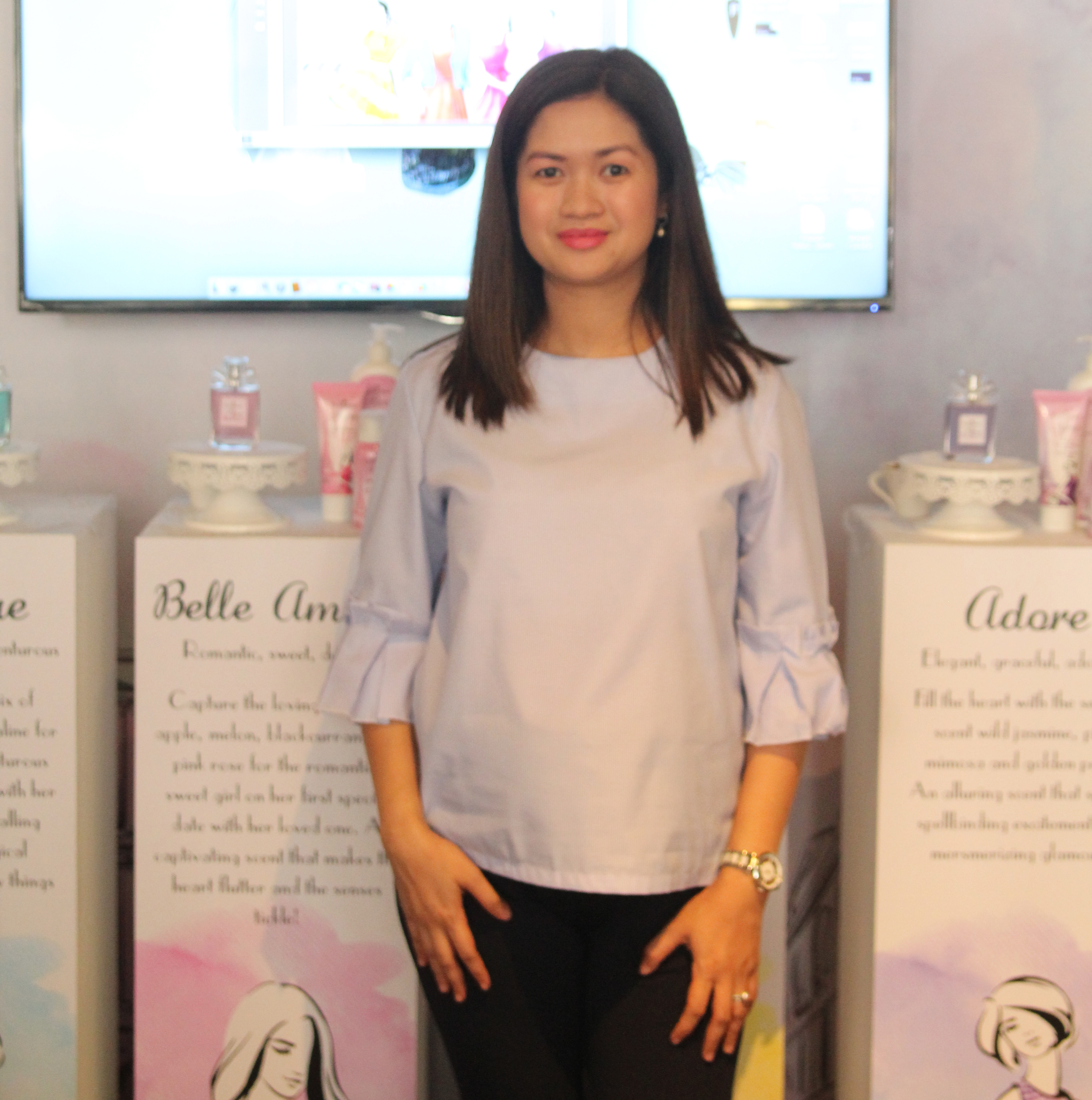 Sharon Presbitero-Decapia, Watsons Group Marketing Manager for Beauty Photo release
Powder matte lipsticks, mid-neutrals
Many makeup artists like Angie Cruz recommend matte lipstick as this has more color payoff and lasts longer than glossy ones. Matte lipsticks, however, can feel dry and heavy on the lips especially during summer.
To enable women to enjoy the matte texture and long wear of matte lipsticks without the drying effect, global makeup brand Maybelline New York recently launched one of its latest innovations, powder matte lipsticks, which have been formulated with a silky smooth texture ideal for one's everyday look.
The lipsticks come in 15 shades, including another big summer makeup trend, mid-neutrals.
Semi-matte or crayon lipsticks are easy to use since you no longer need a brush to use them, says Cruz.
"If you want a really long-lasting lip color, use lip liner as lipstick itself," suggests Cruz, who also thinks lip colors in nudes, pinks, and browns are "in."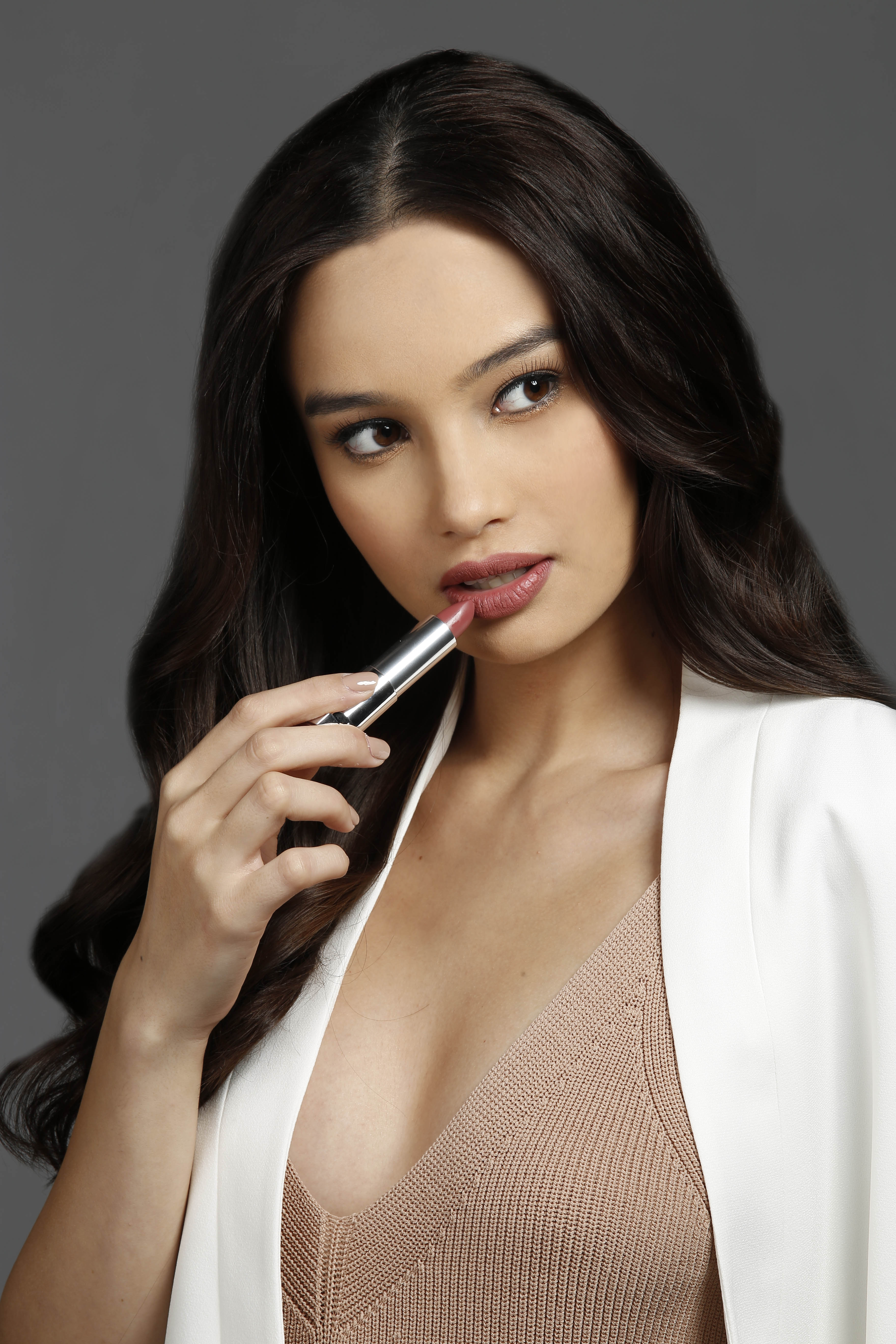 Kelsey Merritt using Maybelline's new powder matte lipstick Photo release
Dreamy skin
According to beauty expert Jeanelyn Lozada of SM Beauty, a big makeup trend for this summer is mixing concealer with moisturizer to create a luminous effect on the face.
Combining BB cream with moisturizer or foundation also feels not so heavy on the face when used as base, says Cruz. She advises using a shade lighter or the same shade as your skin when buying BB cream or foundation.
For an iridescent finish, cap off your look with a rosy glow blush; blusher in summer shades peach or beige; or do strobing by layering contour, blush and highlighter, says Cruz.
Brow chalk, embroidered eyebrows
For well-defined eyebrows, Lozada prescribes using a brow chalk as it lasts long and even a little amount goes a long way.
For Cruz, bushy eyebrows, which seem like embroidered over your eyes, can be achieved by using clear mascara and brushing it over the eyebrows from the inside going outside. For stubborn brows, whisk some hairspray into the eyebrow brush then use it to brush the brows upwards.
Half-moon eyeshadow, metallics
Cruz maintains that golds, coppers, and browns are popular eyeshadow colors for summer. Lozada suggests applying halfmoon-shaped eye colors on the sides of the eyes to contour and open your peepers.
Beach wave bob
Natural, dewy makeup goes well with beach waves, says Cruz. He observes that short bob beach waves, like those of Anne Curtis and Bianca Gonzalez-Intal, are a big summer trend.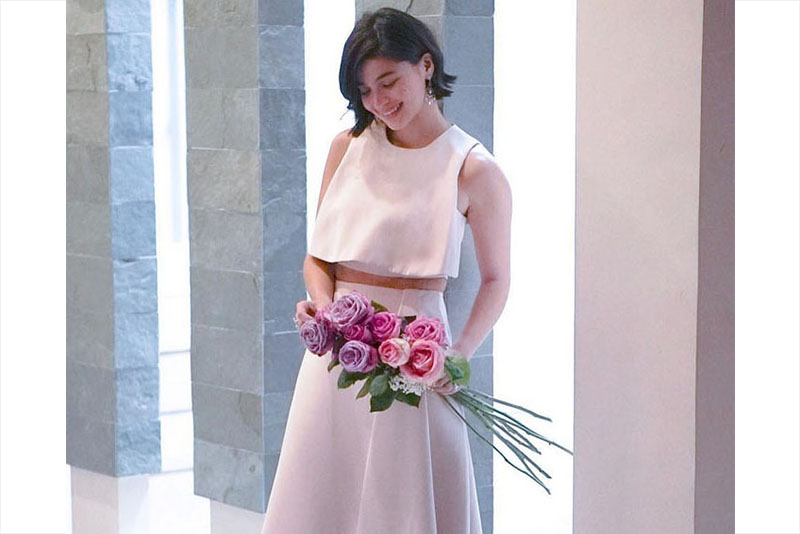 Actress Anne Curtis in beach bob hairstyle Instagram/Anne Curtis Smith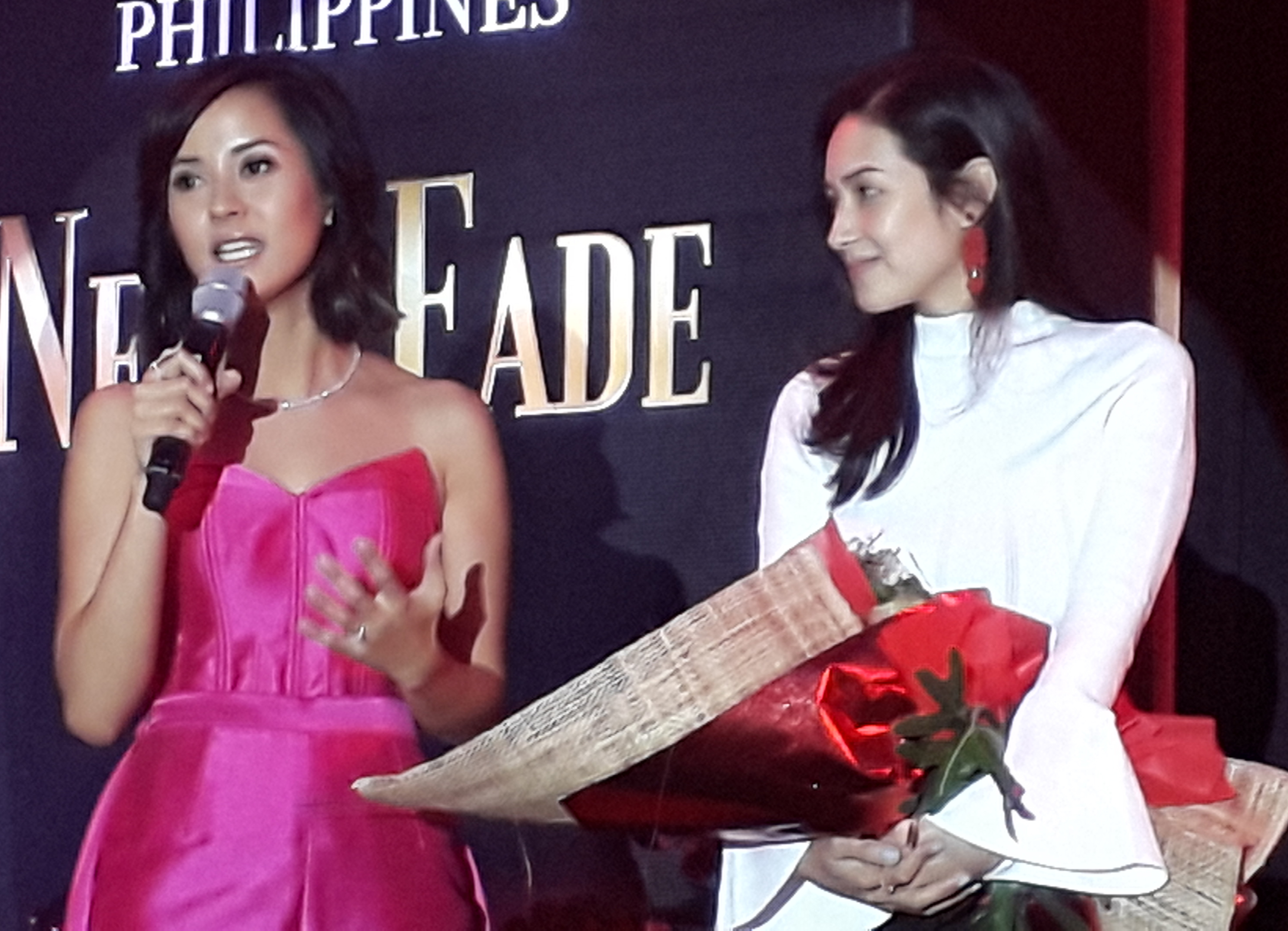 Bianca Gonzalez-Intal and Mikaela Lagdameo-Martinez in a Downy Parfum event Philstar.com/Deni Rose M. Afinidad-Bernardo