Fashion designer Ricardo Preto joins Rustan's with his label, Ricardo Preto, and U by Ricardo Preto.
Ricardo Preto designs for the world
MANILA, Philippines – Shorts, fashion's great equalizer, are featured prominently in international designer Ricardo Preto's collection for his first line for Rustan's. His version is an abbreviated version of tailored pants, flat and flattering in the front and flaring just above the knee — which, when worn in fashion circles, say, "I care, but not so much that I will sacrifice sitting the way that I want to." It's a symbol of a youthful spirit that's present in the collection, which the designer says is not targeted at any particular age, or even season.
The Portuguese designer studied architecture in Lisbon, but always had an inclination towards fashion and clothes, doing local shop windows on the side. He served as an apprentice of his teacher, Maria Emilia Sobreira, and completed a handbag workshop at St. Martins School of Arts in London. He presented two collections at Manobras de Maio and his first collection at Portugal Fashion in 2005. He became part of ModaLisboa the following year.
He swings from fashion to architecture and back again with grace, as if two people are living harmoniously in one mild-mannered being. His Instagram features his architect side — something that he does consciously — as do his collections. "My clothes have a lot of structure. They are not rigid, but they are structured. A pair of pants is always going to be a pair of pants — it's a rectangle with a cut in the middle, and you can open it and close it. My base in my clothes is the same as an architect's, it's the geometric shapes. So I adapt this to fabrics and make movement. Movement for me is important," says Preto.
And just like he isn't a fashion designer who is only interested in fashion, his clothes aren't clothes that are only for a particular market, time or shape. "I do clothes that can stay in your wardrobe for many seasons. I'm not a season guy. I really like the cut and the fabric, and I design for people who are confident about themselves." He does add, however, what his clients are like: "Nowadays it's very easy to be stylish, because we have the mass market. With less money, you could do as well. But me, my clients, they make the difference, because they have a nice haircut, they know how to speak. It's not just the wardrobe now. It's the different things that make a person."
His travels have led him to discover something that's becoming increasingly true — people from one corner of the world are no different from those in another. And he designs accordingly.
"Two decades ago, for you to understand what was fashion, you had to buy a magazine, you have to see the windows of the shops. Nowadays, when there's a fashion show, it's already in the mainstream, already in the Internet. You can even buy it right after the show in Moda Operandi. The Internet changed the world and that's why, although I'm located in Portugal, I design for the world," he says.
This means spreading his fashion wings to the Philippines, where he recently debuted his Ricardo Preto fall/winter 2016 collection with Rustan's, his first brand in Southeast Asia. The collection, perfectly adapted to the local climate, features breezy but structured separates, prominent with lines that elongate the body. Preto, who has always dreamt of working in Asia, says, "Nowadays we don't have the collections so strict like we have in the past. If you've seen the catwalk in the past decades, the winter is not so winter and the summer is not so summer. In Europe, you put on a dress and then you put on a winter coat. All places have air conditioning. So it's not a question of doing the seasons. In Europe, I add heavy jackets, but the philosophy of the collection is the same."
The prints are inspired by the local foliage and semi-precious stones — things we take for granted but the designer finds interesting. "When I arrived in the Philippines, the green… it's amazing. Everything grows. They grow on the street. It's something that inspires me. This was the inspiration for the print. But what really inspires me is the beauty and harmony, that's what I want to put in my work." He adds, "I started studying the Philippines, and thinking about who is the Filipino woman and man. How do they want to dress? And I realized they are no different. Nowadays we think globally."
Twelve years in the fashion industry has seen Preto collaborating for a variety of brands, including Levi's and Nike. "Every year, I did work with different brands. Last year, I did sunglasses with a brand from Austria called Silhouette. I think it makes sense for a fashion designer to work with brands and do particular stuff," he says.
For this particular partnership where he designs for his label Ricardo Preto Exclusive for Rustan's and U by Ricardo Preto, the designer went all-out. "With the contract with Rustan's, I moved my production from Portugal to Italy. So the collections are upgraded. It's the job now of the fashion designer to be with the big groups. Rustan's, looks to me, is one of the big groups in the Philippines."
Preto's first collection is something to be excited about. It has a youthful spirit and a lot of mix-and-match potential. And Rustan's Commercial Corporation president Donnie Tantoco, creative director for fashion Katrina Tantoco-Lobregat, and Dina Arroyo-Tantoco only have high hopes. Donnie himself has been wearing Ricardo Preto every day since it was launched this month. "It costs six times less than the suit I thought I needed to buy to look good," Donnie said, and it looks like he, with the rest of us, can expect Ricardo Preto to keep on delivering the same level of quality and style.
The designer says, "I'm very loyal to my aesthetic. If the brand invites me, it's because they understand what I'm doing. And I love what I'm doing. I live for my work. Work, for me, sometimes can be hard, but not heavy. I am very honored."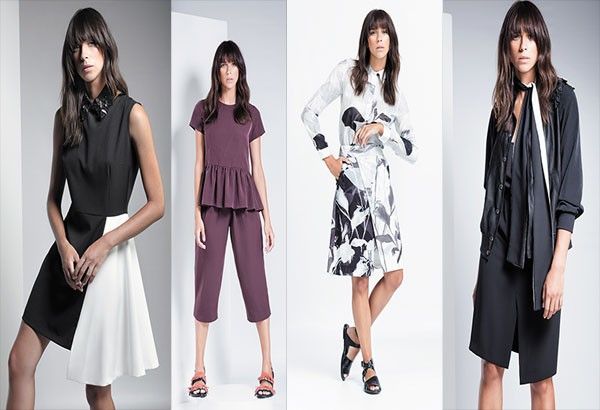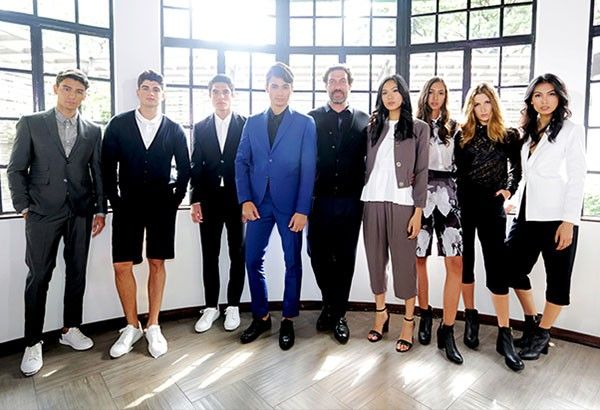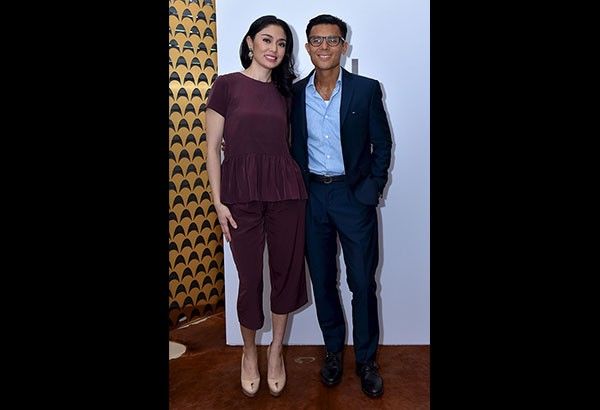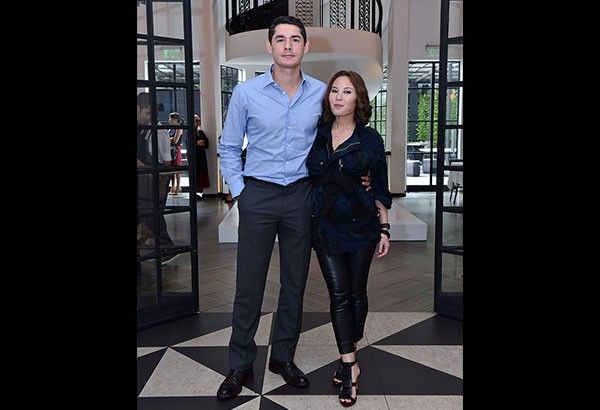 <
>
* * *
Ricardo Preto for Rustan's and U by Ricardo Preto are available at Rustan's.