Younger-looking skin is just a massage away
Dear rissa,
My friend has a hand-held face massager, the type with roller balls. Just curious what beauty benefit this gives.
Jonah
I just came from Japan and face massagers continue to be a huge trend there. I first saw them four years ago, also in Japan. Beauty stores all over Tokyo continue to carry them — from plastic but cute hand-held ones to premium electronic versions. They take their face massagers so seriously they even devote an entire section to these! No wonder Japanese women have amazing skin. The bumps on the rollers are said to stimulate your facial skin and muscles to combat sagging skin and wrinkles. By moving the roller along the cheekbones and the jawline, the face massager also encourages circulation and relieves stress in minutes. It's such a big hit in Japan that they sell even tiny ultra-portable versions of the face massager (smaller than a razor). Japanese women keep it at home or carry one in their handbag for an instant facelift anytime.
I've seen similar face massagers at Muji stores here. Skincare brands like Pond's have also intelligently incorporated face massagers into their products. The Pond's Firm & Lift range boasts ingredients such as Instalift Complex, Aquaflex, and Hydrolized Collagen to firm, lift, and control sagging skin, while utilizing a unique dispenser, which gently massages the skin. My favorite is the Pond's Firm & Lift Targeted Lifting Massager because it particularly encourages a massaging action. Coupled with the best-proven anti-aging ingredients from Pond's, younger-looking skin is just a few massages away.
In past interviews I've had with global skincare and makeup experts, they shared that regular massaging really helps strengthen the muscles of the skin so you prevent sagging later on. One international makeup artist even swears by it and makes it a point to massage the skin of models during Fashion Week before applying makeup. They even say a face massager is like a quick facial treatment and is the next best thing to a professional spa.
Rissa
* * *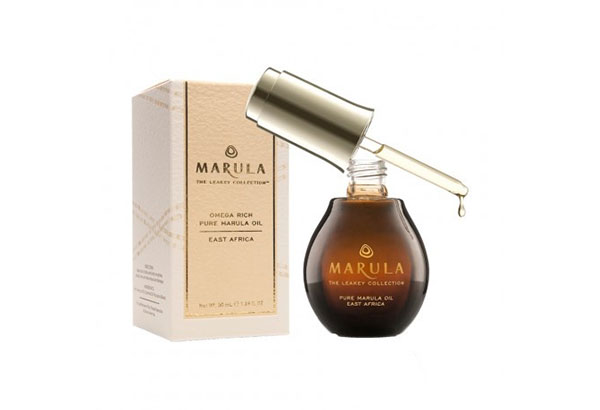 Oil right: You can use Marula Oil as a base daily. Made from very pure oil, it boasts antioxidants and does not leave the skin greasy.
Rx For Oily Skin
Dear lucy,
I have back acne and I feel fat. What is the fastest way for me to lose weight? My skin is also oily so I need to touch up with powder several times a day.
Also, how do I treat excessive sweating and persistent odor in my armpits? I have tried every deodorant out there. Not one is ever effective enough.
Den-Den
Do you work out? If so, the sweat can contribute to back acne. Make sure you wear gear that is dri-fit — a high-performance microfiber polyester fabric that moves sweat away from the skin to the fabric where it evaporates. As such, you are kept dry and comfortable at all times.
For your oily skin, I would suggest that you use Marula Oil as a base daily. It is made from very pure oil, but it does not leave the skin greasy. It is part of my daily and nightly regimen as it balances the skin. Throughout the day, if you need to touch up, make sure you blot with paper first. The worse thing you can do for your face is to press powder on it with all the excess oil still there. Blot, blot, blot. Always. Mist if you must. Apply powder sparingly.
Thankfully, Marula is now available at SM Beauty so there is no need to hoard from abroad.
For the odor in your armpits, the root cause can be bacteria from sweat. I know some people who have successfully eliminated that problem by having Botox injections in their armpits. No more sweating, no more proliferation of bacteria, no more odor. But as with all procedures, please consult with your doctor so that you are aware of all the pros and cons.
Lucy
* * *
Send e-mail to Lucy Torres-Gomez at ltg@pldtdsl.com. E-mail Rissa Trillo at stylesos_rissa@yahoo.com or follow her on Twitter @RissaMananquil.