Choose office shoes that are kind to your feet
STYLE S.O.S.
(The Philippine Star) - December 22, 2015 - 9:00am
DEAR LUCY,
How can I pull off the print-on-print trend?
In my workplace, we are required to wear heels or dress shoes, but it really hurts my feet. What can I do to make the pain bearable?
RHIA
Print on print is tricky, but it can work if the different prints are unified by colors that are either the same or complementary. Stripes and florals, for instance, are good together and can look very chic. If you are unsure, go through look books and magazines so you can get more of the feel of how to pull it off.
Regarding painful shoes, I do not believe there is anything that can be done to significantly undo what it is that is making those shoes painful to wear. When it comes to the workplace especially, tiis-ganda should not be an option. The key is to really invest in well-made shoes that are kind to your feet. Choose heels that are not too high. Always bring flats. Repetto is the best for me (they also have shoes with heels that are very comfortable) because they are comfortable yet very sleek-looking still. Keep a pair under your desk. Another in your car. So that you can change into them readily when necessary. Choose a neutral color that will go well with your sleek office outfits — nude, steel gray, black are always good choices.
LUCY
* * *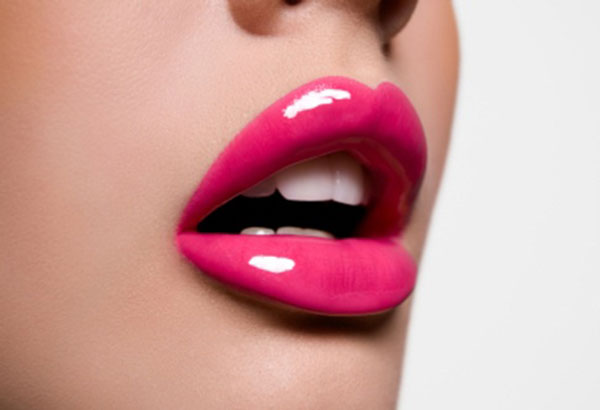 Lip tip: The high shine of lip gloss makes lips look plumper and sexier. Glosses help mask dryness, too. Photo from www.designsnext.com
From thin to fuller lips
DEAR RISSA,
I have thin lips and everytime I use lipstick, the color tends to bleed into the fine lines. What can I do to prevent this?
TINE
Makeup not only enhances beauty but helps corrects little flaws and imperfections, too. That's the magic of makeup! You can easily make thin lips look fuller by opting for gloss lipsticks —the high shine makes lips look plumper and sexier! Glosses help mask dryness, too. Like all products, gloss also has its disadvantages. Since it doesn't deposit a lot of pigment, color easily fades. Try to look for lip glosses that offer high shine and powerful pigment. When you have a brilliant lip gloss that delivers lasting color without the stickiness, that's power on your lips!
To prevent lip color that bleeds, start your lip routine with a lip liner. It somewhat serves as a "dam" to help prevent bleeding of color. MAC is a great go-to brand for lip liners because of all the colors it offers. Opt for a lip liner similar to your natural lip color so it's versatile enough to be used with a lot of lippies.
RISSA
* * *
Send e-mail to Lucy Torres-Gomez at ltg@pldtdsl.com. E-mail Rissa Trillo at stylesos_rissa@yahoo.com or follow her on Twitter @RissaMananquil.