A beauty junkie's guide to the best makeup of 2015
You might think it's a tad early for a Best of Beauty roundup, but we're in the third quarter of 2015 already, and many exciting products have already been launched. Why wait for the Christmas rush? You can start shopping for these beauty finds now and avoid the madness of the holiday season.
Best foundation: Laura Mercier Silk Crème Photo Edition Foundation
The Queen of the Flawless Face has done it again. Made for the selfie generation, this high-coverage foundation renders every imperfection flawless when applied with a sponge. It comes in Mercier's famous oil-free matte finish for oilier skins and a moisturizing luminous finish for those with drier skin. With this makeup artist favorite (Mercier herself uses it on photo shoots), you'll always be ready for your close-up.
Laura Mercier is available at Rustan's The Beauty Source.
Best new eyeliner color: K-Palette Real Lasting Eyeliner 24h in Brown Black
If black eyeliner is just too strong for you, K-Palette's new Brown Black shade defines your eyes without the harsh, graphic look of black. It's the perfect bridge between the Deep Brown and Super Black shades of K-Palette's eyeliner series, which give you more natural-looking or accentuated eyes, depending on your needs. Brown Black comes off as more ladylike and elegant, and what better way to transition your eye look from day to night?
K-Palette is available at Rustan's Makati, Shangri-La and Alabang Town Center, Beauty Bar and Watsons.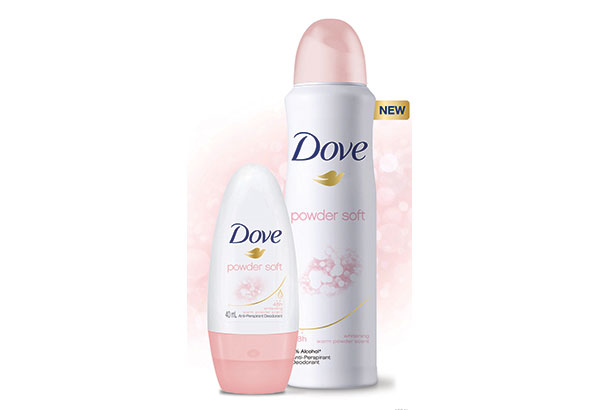 Best deodorant: Dove powder soft
Women aspire to a lot, underarm-wise. First we wanted them smoother, then we wanted them whiter. Now we want them softer, too, so Dove has come up with a deodorant/anti-perspirant that addresses all three issues. Like Dove's popular beauty bars, Powder Soft is made with 1/4 moisturizing cream to give underarms a softer, smoother feel without clogging pores. I also love the fragrance — a blend of freesia, peony, and amber that smells more sophisticated than baby powder.
The 40-ml Dove Powder Soft roll-on (P95) and 169-ml aerosol (P195) are available at leading supermarkets and department stores nationwide.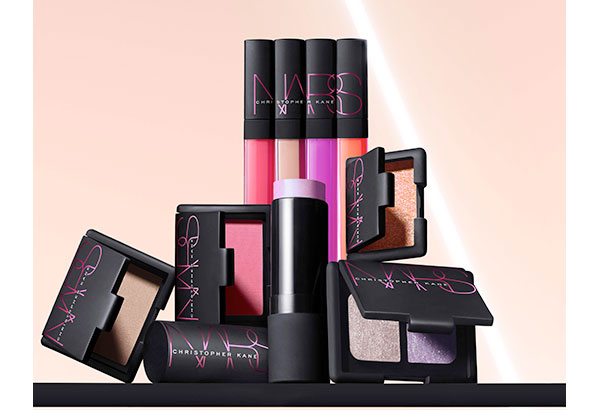 Best designer collaboration: Nars x Christopher Kane makeup collection
This collab makes perfect sense, as both parties are known for their modern, edgy sensibilities and bold use of color, not to mention Nars has done the makeup for six of Kane's runway shows. Fashion designer Kane's penchant for bright, neon-inspired shades is translated into 10 vibrantly colored products that are surprisingly soft, feminine and pretty on the face. I particularly love the jelly glosses and Illuminating Multiple in Violet Atom, a cool-toned pink-lavender shimmer that highlights your face with an otherworldly glow.
Nars is available at Rustan's The Beauty Source.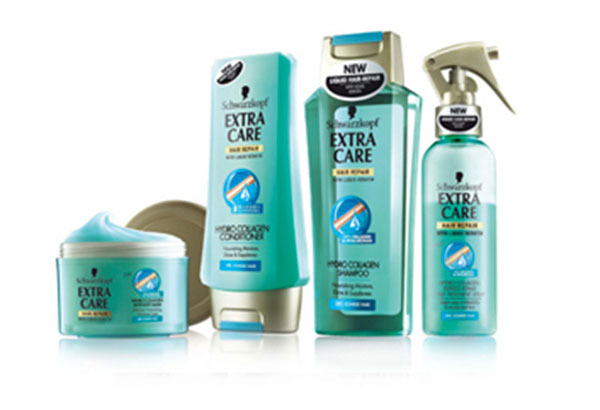 Best hair repair range: Schwarzkopf Extra Care Hydro Collagen Shampoo and Conditioner
This four-piece line of shampoo, conditioner, treatment mask and daily treatment spray features liquid keratin, which promises to provide precise repair to damaged hair by filling in the gaps in the hair cuticle. The quartet also contains collagen and Hyaluronan to nourish and intensively moisturize hair, giving it shine and suppleness.
Schwarzkopf is available at Watsons.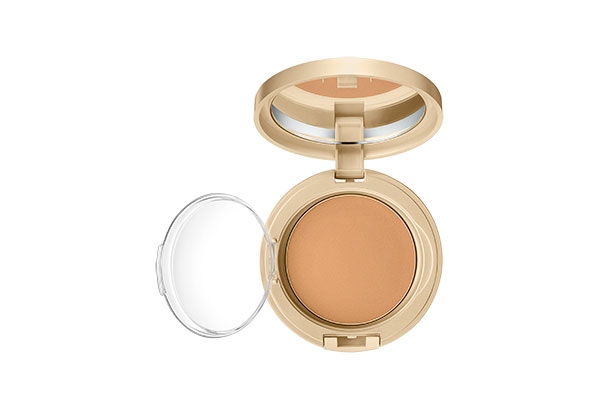 Best complexion perfector: Stila Perfectly Poreless Putty Perfector
The name says it all. Want that poreless, airbrushed look that screams "great skin"? Stila's putty is neither a powder nor a cream but a clever mixture of both. Though they recommend applying it with their Wonder brush for best results, the compact comes with a sponge that does the job nicely. To apply, just pat a thin layer on and blend upwards to erase redness, shine, blemishes and those pesky large pores. This is fantastic for on-the-go touchups and, in shades ranging from Fair to Tan, suits all complexions.
Stila is available at Rustan's The Beauty Source.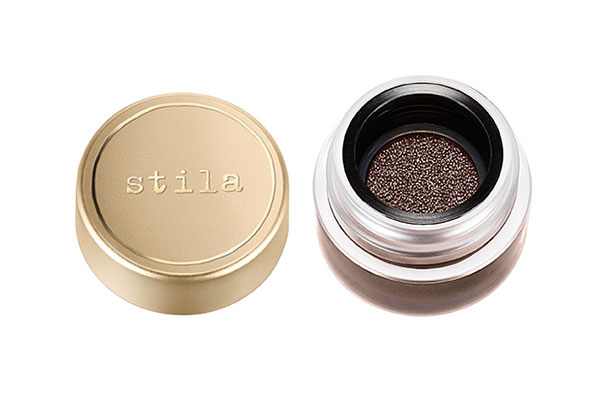 Best eyeliner innovation: Stila Got Inked Cushion eyeliner
Stila's Got Inked is the first eyeliner dispensed by a sponge. It works like a stamp pad: simply tap your brush on the pad and you get the perfect amount to draw on your lash lines. The texture is also airy — lighter than a gel or a liquid — but highly pigmented and longwearing. I love the metallic finish of the Smoky Quartz shade, which you can layer to build intensity. For an instant cat's-eye look, dip a winged eyeliner brush and angle it at the outer corners of your eyes with the tip pointing towards the end of your eyebrows.
Stila is available at Rustan's The Beauty Source.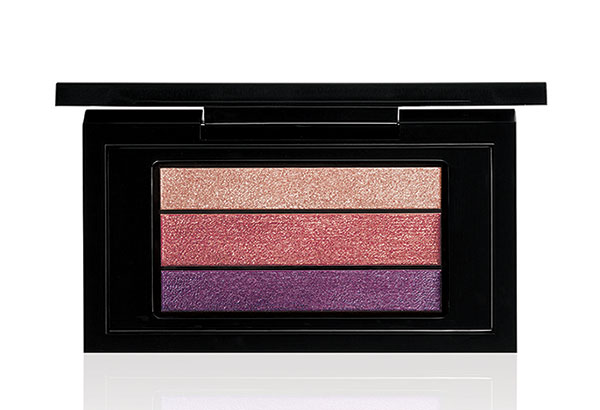 Best day-to-night eye shadow: MAC Veluxe a Trois
MAC's Pearlfusion shadows became a hit, thanks to their innovative cream-to-powder formula and richly pigmented shimmers that made eyes pop. Now they've been repackaged as complementary trios of staple and more high-wattage shades for the more daring among us. With a handy compact that's small enough to slip into your bag, I find they're perfect for going from office to event; I use the two lighter shadows for day and the dark one for shading or lining at night.
MAC is available at MAC stores and Rustan's The Beauty Source.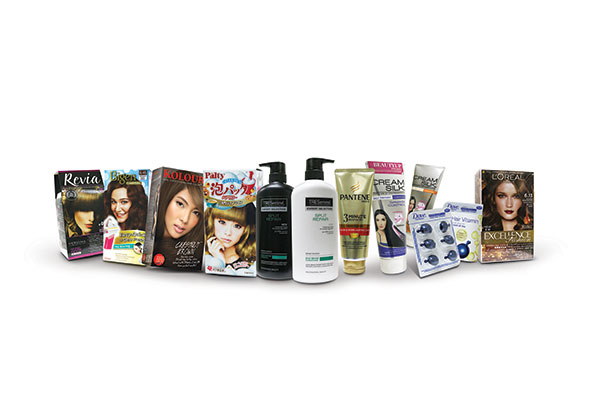 Best hair product selection: Watsons
Watsons sources their hair care from all over the world — hair-color brands include Palty from Japan, Revia from Poland and L'Oreal from France, for example — and you can also find treatments from Tresemme, Pantene, Cream Silk, and Dove. Consequently it's become my one-stop shop for hair necessities.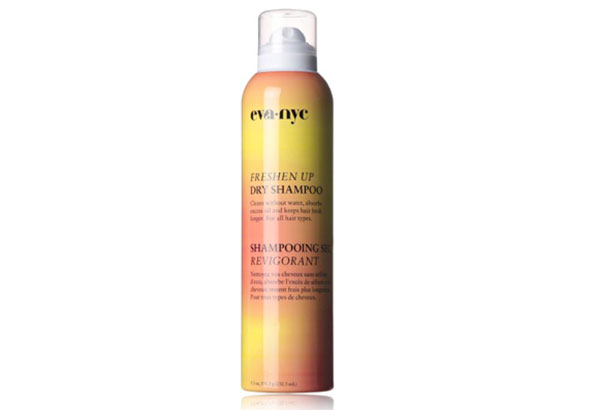 Best dry shampoo: Eva NYC Freshen Up Dry Shampoo
Short of sleeping on a silk pillow, dry shampoos are a godsend when you want a professional hairstyle or salon blowout to last longer than a day or two. Eva NYC's Freshen Up cleans without water, absorbs excess oil and keeps hair fresher longer. A few spritzes instantly revive lifeless hair by removing excess oil and odor and leaving it clean, smooth and easy to style. Works for me.
Eva NYC is available at Beauty Bar.
Best nail polish collection: Deborah Lippmann's Painted Desert
Celebrity manicurist Deborah Lippmann creates the backstage trends, and her summer collection, Painted Desert, is no exception. The Sahara inspired these nail lacquers that debuted at fashion shows like Narciso Rodriguez spring/summer 2015, which previewed warm camel polish Terra Nova, while the other three shades — Love in the Dunes (purple mauve), Desert Moon (pebble gray) and Shifting Sands (light khaki) — are right in step with this year's fashion trends.
Deborah Lippmann is available at Rustan's The Beauty Source.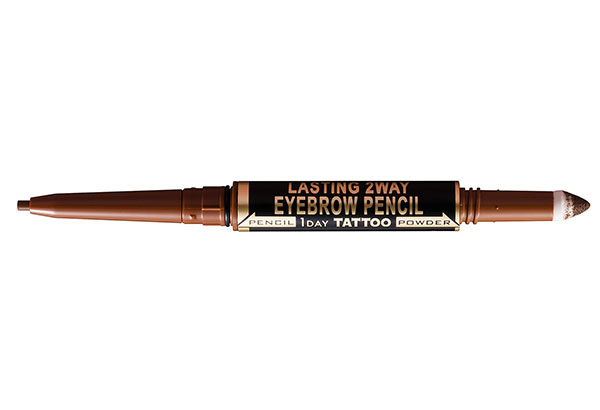 Best eyebrow pencil: K-Palette Lasting 2Way Eyebrow Pencil 24h
This is so ingenious and portable it's become my eyebrow holy grail: a dual-ended pen with a powder tip on one end and a pencil you don't need to sharpen on the other. First you draw with the pencil, which is water-, oil- and sweat-resistant so it lasts 24 hours. Then you set with the powder, which has gold pearl particles for a polished finish. And the three brown-based shades are so natural they're mistake-proof.
K-Palette is available at Beauty Bar and Rustan's The Beauty Source Makati and Shangri-La Plaza Mall.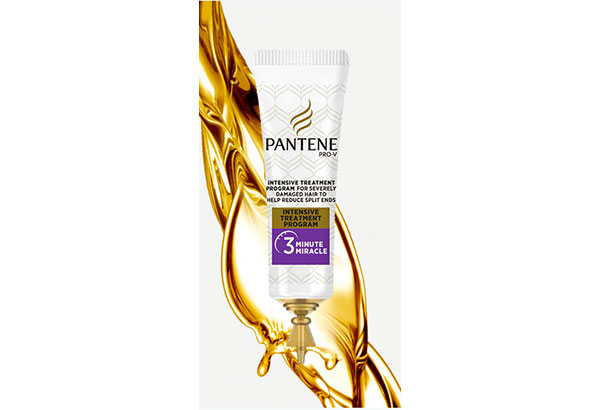 Best hair treatment: Pantene Pro-V 3 Minute Miracle
This quick fix claims to smoothen three months of hair damage in three minutes. How? By boosting key conditioning ingredients like Terminal Amino-Silicones, which help protect the hair's inner structure, 80 percent compared to Pantene's regular conditioners. Pantene's 3 Minute Miracle repairs, smoothens, strengthens and prevents split ends, transforming brittle, crispy locks into soft, touchable hair that's protected from future damage.
Pantene is available at leading department stores and supermarkets.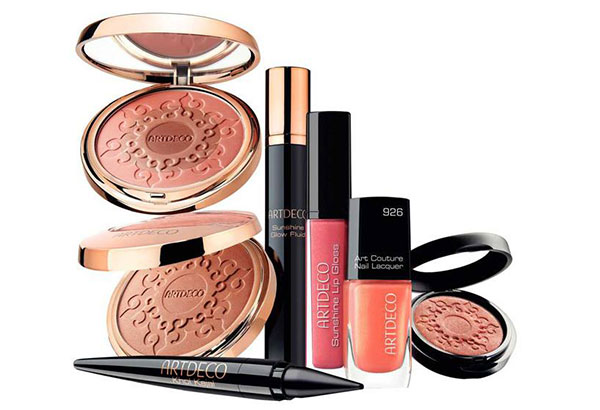 Best makeup for a summer glow: Artdeco Here Comes the Sun collection
This limited-edition collection was my gateway into Artdeco addiction. I can't get enough of products like the Sunshine Blush, which contains three tones so you can contour or just give yourself a peachy flush; and the Sunshine Glow Fluid, which I love to mix into liquid foundation for sun-kissed skin. Paired with the collection's sunny eye shadows, bronzing powders, lip glosses and black kohl for eyes, looking like a sun goddess who just came from the beach instead of a pale shut-in trapped indoors by the rain has never been easier.
Artdeco is available at Beauty Bar.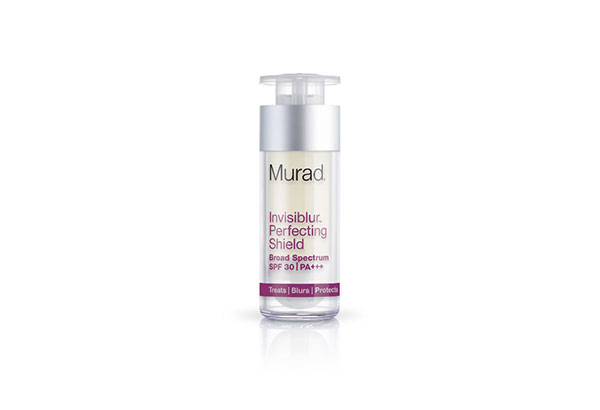 Best sunscreen: Murad Invisiblur Perfecting Shield Broad Spectrum SPF 30
Rarely have I monitored a product so closely or awaited it with such impatience, but you could say I stalked Murad's Invisiblur until it finally launched here. It's that good. Not content with being the first invisible sunscreen on the market, Murad also enriched Invisiblur with moisturizer, a primer to smooth and mattify skin, and anti-aging ingredients to diminish fine lines and wrinkles. Now that it's finally here, I can stop stalking and start hoarding this three-in-one multi-tasker.
Murad is available at Rustan's The Beauty Source.