If a woman wears matching underwear and nobody is there to see it, did it really happen? The irrational fear of wasting a good outfit on an insignificant day is real and it gets to the best of us. But, hey, newsflash: There's no such thing as an insignificant day. Also, in case you really need other people to see what your wearing, there's always Instagram (just post with caution, okay). Even before Cosmo or Sex and the City existed, women already knew that it's important to dress for yourself — a challenge, especially when you're just hanging out at home with no one else but your dog. Jeans and mini skirts? Out of the question. The idea is to update your everyday loungewear (read: that ratty P.E. T-shirt you've had since high school) into something that makes you feel like a put-together, sophisticated adult.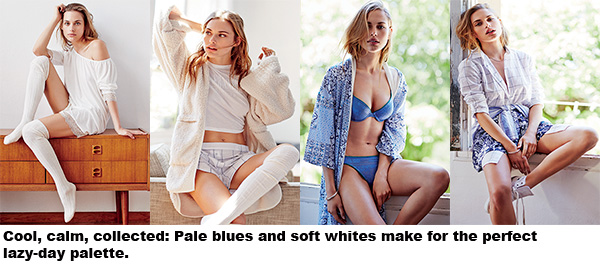 Women'Secret, the very first specialized Spanish brand for women's underwear, lingerie and swimwear, recently launched its latest collection and it included cute separates — sweaters, shirts, shorts and pajamas that are cute enough to garner a slot on your IG feed. General manager for franchise Antonis Kyprianou says, "Women'Secret is designed by women, for women. It takes into account quality, comfort and sexiness. The brand is a specialist in the female world." The brand was brought in by Stores Specialists, Inc. late last year and it currently has seven stores, with three more on the way before the year ends.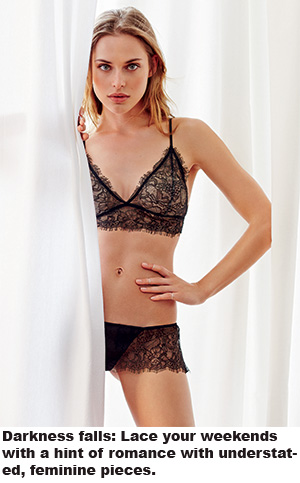 For its fall/winter collection, Women'Secret plays with colors and contrasting natural fabrics that are cozy and soft. Details break minimalism and enhance femininity. Textures and unexpected hues add a dose of fun, while lingerie remains sophisticated and classic — definitely better than a disintegrating shirt from the '90s.
* * *
In the Philippines, Women'Secret is exclusively distributed by Stores Specialists, Inc. (SSI), a member of The SSI Group, and has branches at Shangri-La Plaza Mall, Wellworth Department Store at Fairview Terraces, TriNoma, Robinsons Place Manila, Abreeza Mall Davao, The District at North Point Mall Bacolod and Centrio Mall Cagayan de Oro.