Spanish fashion brands debut at Philippine Fashion Week
MANILA, Philippines - For the first time and for one night only, popular Spanish brands Sfera, Suiteblanco and Uno de 50 debut their fall-winter collections on the Philippine Fashion Week runway on Oct. 24, 9 p.m. at the SMX Convention Center.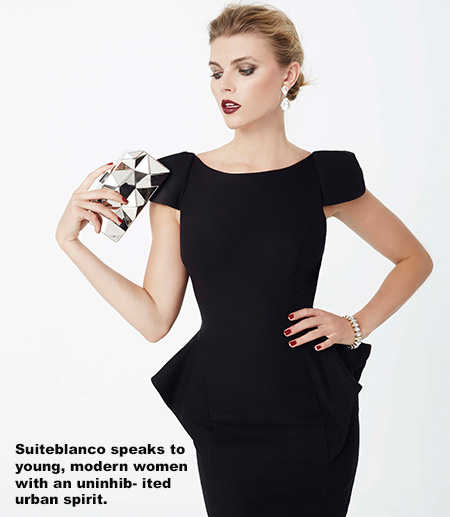 All three brands have come to Manila in partnership with SM Retail, and their participation in Philippine Fashion Week will give Manila's stylish set the rare opportunity to view their latest collection, which are also on the racks of their stores worldwide.
"The arrival of Sfera, Suiteblanco and Uno de 50 in the Philippines is the signal of making Filipinos to 'think Global and act Local,'" says Philippine Fashion Week executive producer/director Joey Espino. Having imported quality goods available to the market at very affordable price points will make Filipinos updated with the rest of the world."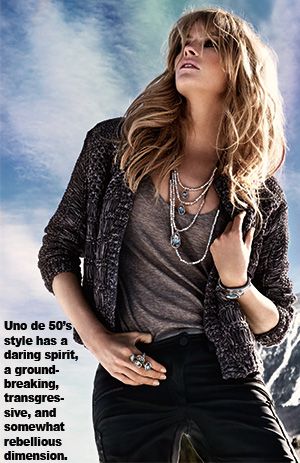 Sfera, which is owned by The El Corte Ingles Group, Spain's largest department store chain, recently opened its first store in Asia at SM Makati. In the Sfera fall/winter collection khaki pays tribute to spring with butterfly prints, Green is a throwback to the '60s, Red portrays your inner strength with a combination of speckled black and a touch of red, bright Blues accentuate black and white. Gray features a more formal look using knitted fabrics, bulky wools, and tight skirts.
Suiteblanco will showcase its prize-winning, trend-led key pieces — Rock N' Roll Denim, Safari Standout, that highlight animal prints, the timeless Black & White Binary, and East-Meets-West Eclecticism, a rigmarole of festive prints and aboriginal styles.
Spanish brand Uno de 50's collection is all about Connection, the environment's influence on human beings. The collection amazes with new daring designs with flashes of Swarovski Crystals, as well as a miof leather and especially shaped metals, all handcrafted in Spain.
Catch this rare fashion moment and get the first dibs on fashion-forward merchandise right after the show.