A Night of Brilliance and Passion: SEVENTEEN World Tour in Manila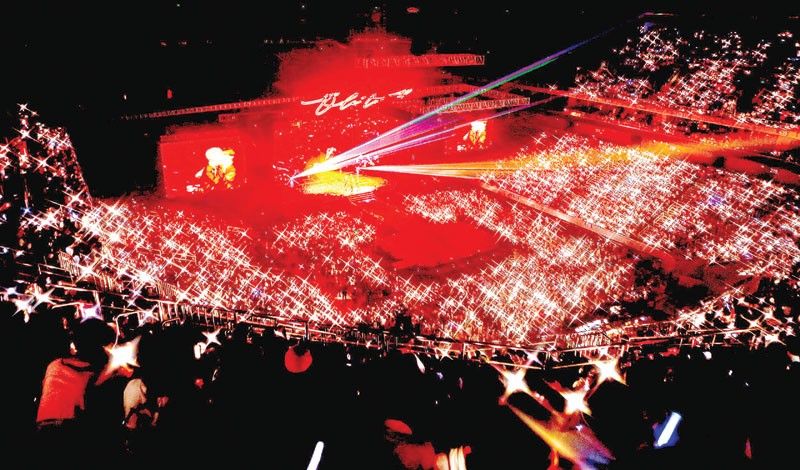 MANILA, Philippines — Nothing could ever stop Filipino CARATs and SEVENTEEN from reuniting once again as the KPop group heads back to the Philippines with a bright and energetic spirit for their SEVENTEEN World Tour <Ode To You> in Manila last February 8. This is their third tour in the Philippines but "Ode To You" is the grandest show yet as SEVENTEEN has prepared tons of heartwarming surprises that each fan has truly enjoyed on the show.
Mall of Asia Arena once again lit up with the beautiful ocean of Rose Quartz and Serenity Lights as CARATs tirelessly waved their Carat Bongs (Seventeen light sticks). Deafening cheers filled the arena as much as how SEVENTEEN heat the stage with each performance. From the opening song "Getting Closer" to hits such as "Clap", "Fear" and "Don't Wanna Cry", not a single CARAT was seen slowing down and stopped cheering for these mighty and talented gents.
Aside from their fiery and charismatic stages, SEVENTEEN also struck the hearts of their Filipino CARATs with one of the definite highlights of the show – singing their mellow hit "Smile Flower" with the entire crowd of CARATs. Of course, the night wouldn't end without the fun and goofy "Aju Nice" performance, which left fans hyped up until the end. As what has been displayed on this enigmatic show, SEVENTEEN remains as one of the most influential KPop Groups that will always make the Filipino crowd stir with so much joy and excitement. SEVENTEEN World Tour <Ode To You> in Manila was proudly brought to you by PLEDIS Entertainment, Live Nation Korea, and PULP Live World, powered by Globe.