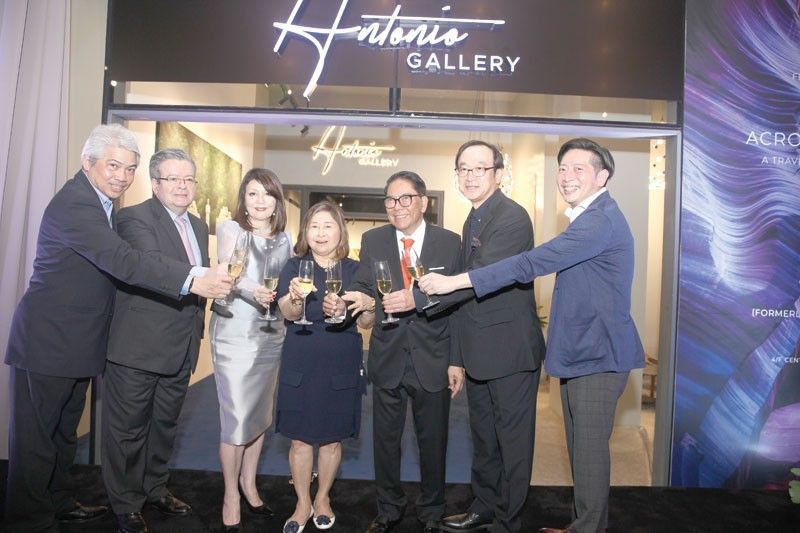 Present during the wine-toasting ceremony are (from left) Camera Club of the Philippines president Fred del Rosario, French Ambassador Nicolas Galey, Madame Ihoko Haneda, Hilda Antonio, Century Properties Group founder & executive chairman Jose E.B. Antonio, Japan Ambassador Koji Haneda and Singapore Ambassador Gerard Ho Wei Hong
Joey Viduya
Joey Antonio's first solo exhibition: Across the Continents: A Travelogue Series
(The Philippine Star) - January 5, 2020 - 12:00am
On Nov. 21, real estate innovator and ardent traveler Jose E.B. Antonio unveiled before close family and friends a selection of 30 photographs in his very first solo exhibition called Across the Continents.
Making the occasion even more special was the debut of the Antonio Gallery, a new venue at the 4th floor Century City Mall that the Century Properties Group chairman and his wife Hilda Reyes Antonio opened for a charitable cause.
For 10 years now, Jose E.B. Antonio has been capturing moments, traditions and sceneries from his expeditions in their raw, unrehearsed state, and sharing them with friends and loved ones through a yearly postcard collection that he fondly calls Travelogue. "I take pictures to share my experiences with other people," he says, noting that he also loves the challenge that it brings and the rare opportunity to compete and learn from the country's master photographers.
Across the Continents: A Travelogue Series by Jose E.B. Antonio showcases photos from his adventures and National Geographic expeditions in Asia, North and South America, and Europe. Some of his collections include rare experiences in the deserts of Mongolia, the Kingdom of Bhutan, and the arresting Antelope Canyons in Arizona, among others. His award-winning photographs of an Aeta in a river in Zambales and the freezing winter in Lake Placid, New York are also on display.