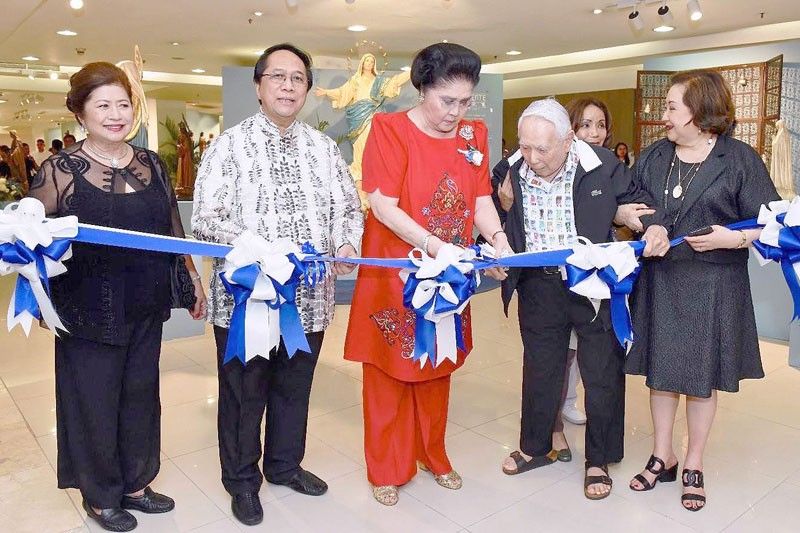 Present during the ribbon-cutting ceremony were (from left) Maximo Vicente's eldest grandchild and custodian of the religious iconography, Regina 'Renee' Vicente Francisco, philanthropist Danny Dolor, Imelda Marcos, Rustan's chair emeritus Ambassador Bienvenido Tantoco Sr. and Rustan Commercial Corp. chairman and CEO Nedy Tantoco.
Rustan's holds Talleres de Maximo Vicente sale and exhibit
(The Philippine Star) - June 30, 2019 - 12:00am
MANILA, Philippines — Last April 22, Rustan's held a successful event entitled "Talleres de Maximo Vicente" at the 5th floor of Rustan's Makati featuring the finest works and craftsmanship of Maximo Vicente Sr., the master sculptor of religious imagery. The sale-exhibit showcased various religious images from the private collection of Maximo Vicente Jr. and his wife, Soledad Hernandez-Vicente.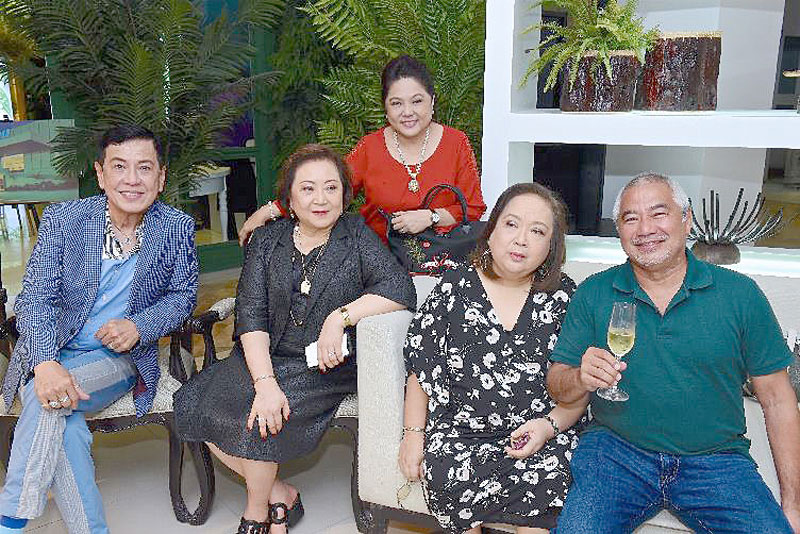 Sonny Tanchanco, Nedy Tantoco, lady guest, Marilen Tantoco and Ralph Joseph.
According to Marilen Tantoco, Rustan's VP for home merchandising, among the 92 pieces of artwork at the exhibition, most of the sculptures had already been sold aside from the life-size sculpture of Our Lady of the Assumption, which is the last original work of Vicente before he died in 1964. Other sculptures on-display included the images of the Sto. Niño de Praga and the Immaculate Heart of Mary.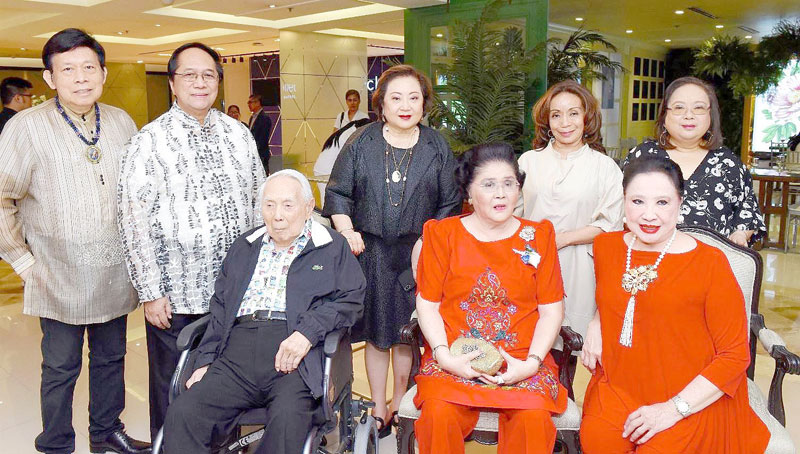 Seated are Amb. Bienvenido Tantoco Sr., Imelda Marcos and Minerva Tanseco. Standing are Mars Lambino, Danny Dolor, Nedy Tantoco, Maritess Enriquez and Marilen Tantoco.
Amid the tremor that happened during the event, the program carried on as planned without failing to showcase Vicente's exquisite and artistic depictions of various religious figures. Despite the 6.1 magnitude earthquake that struck the island of Luzon that day, guests felt safe surrounded by religious imagery at a time when nature poked us for prayer and unity.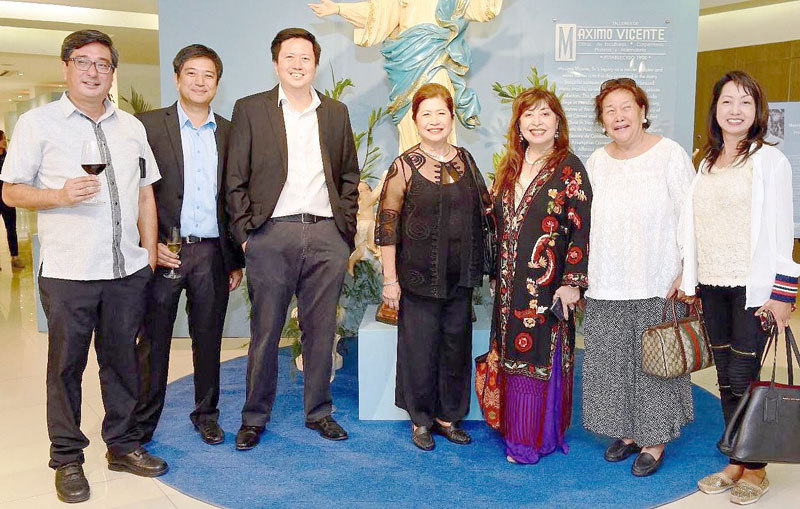 Junie Francisco, Atty. Gary Francisco, Carlo Francisco, Renee Francisco, Bing Carrion, Ophie Bakker and Lina Bagsic.
Although the exhibit has ended, Vicente's masterful craftsmanship can still be viewed and appreciated since Vicente's extraordinary works of art could also be found in some churches around the Philippines, and they are most likely used in various processions around the country as well. A meticulous attention to detail, an unparalleled craftsmanship, and a strong faith in the Lord brought forth such one-of-a-kind creation that has stood the test of time, garnering Maximo Vicente Sr. the title of master sculptor of religious imagery.