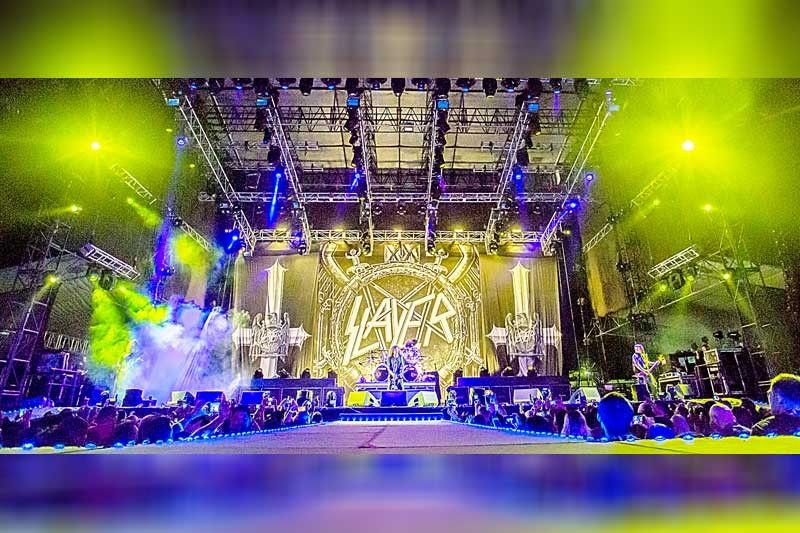 SLAYER for the final time in Asia.
Photos by Joel Garcia, Stephen Lavoie, Joriel Bataan, Kim Nunez and Paul Bryant Tubera.
PULP SUMMER SLAM XIX: The Second Coming
(The Philippine Star) - May 19, 2019 - 12:00am
Slayer Will Reign Forever
MANILA, Philippines — On March 23, PULP SUMMER SLAM staged its 19th straight year of Metal mayhem and raised hell at the Amoranto Stadium in Quezon City. The Blood Rain descended upon thousands upon thousands of Filipino metal heads on the latest installment of Southeast Asia's longest-running Metal festival as thrash legends SLAYER headlined the event, making this year's Slam a historic one that fans will never forget.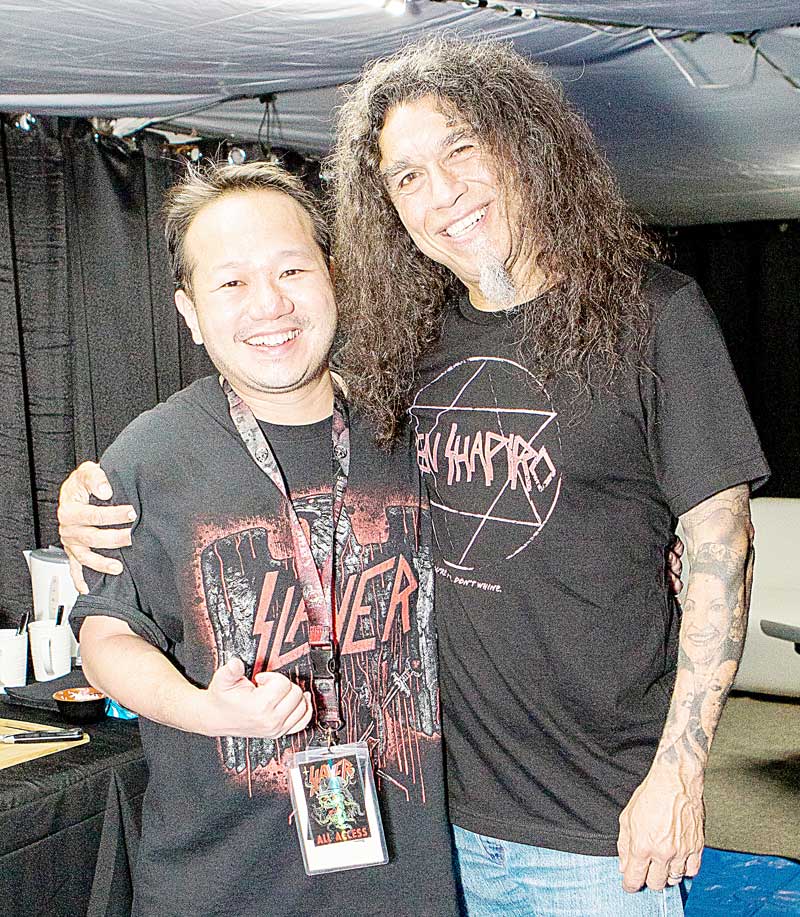 Vernon Go with Slayer's Tom Araya.
Not only was the Slam SLAYER's last show in the Philippines, it was also the band's final show ever in all of Asia. With vivid scenes of Tom Araya, Kerry King, Gary Holt and Paul Bostaph blazing through the stage and performing at full power, there's no doubt that this year will go down as a truly unforgettable year in PULP SUMMER SLAM's enduring legacy as a Metal tradition like no other. It was indeed a night filled with so much intensity and emotion and SLAYER couldn't have received a better farewell than that during their final Asian stop.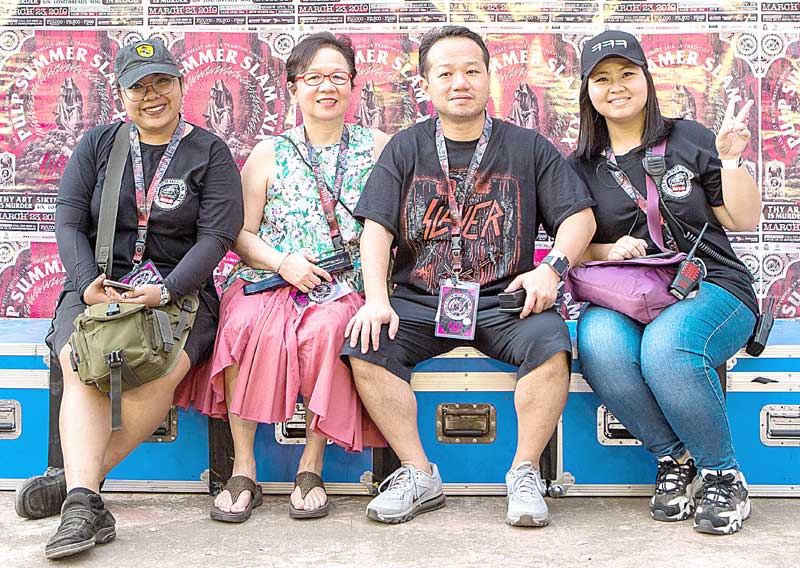 Nic Angeles, Grace Glory Go, PSSXIX producer Vernon Go and Darlene Keng.
An elite lineup of local and international support acts also performed this year – the very first Tribal Bandidos Grand Champion Remnants opened the festival and was followed by Malaysia's SOG, Manila heavyweights Lostthreads and Cavite metal veterans SIN. Japan's Her Name In Blood unleashed their power next, and NYC's Emmure performed with unmatched tenacity. Coming in from the UK, Sikth gave the crowd their fill of progressive metal and Australia's Thy Art Is Murder delivered a decimating set.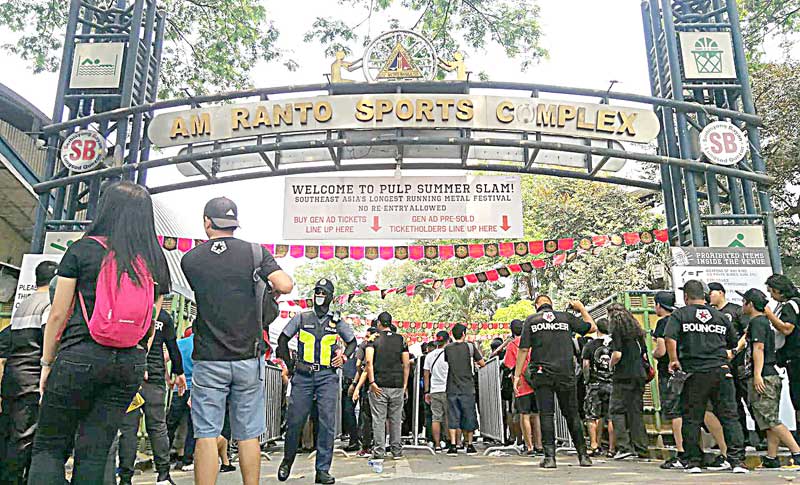 Slameros at the entrance of QC Amoranto Stadium.
PULP SUMMER SLAM XIX: The Second Coming was presented by PULP Live World, Red Horse Beer, Republika ng TM and Tribal, with media partners PULP Magazine, MYX, Monster RX93.1, The Philippine STAR, Business Mirror, Astroplus and Rakista Radio.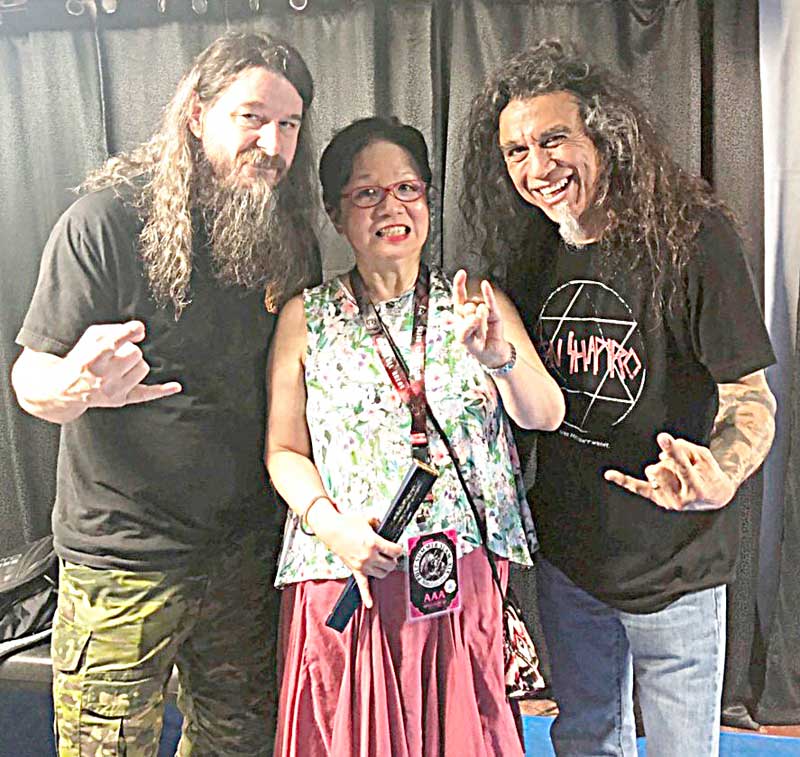 Paul Bostaph, Grace Glory Go and Tom Araya.
The Second Coming indeed arrived. Now, we await our Judgement.
05.16.2020
#PSS20JudgementDay