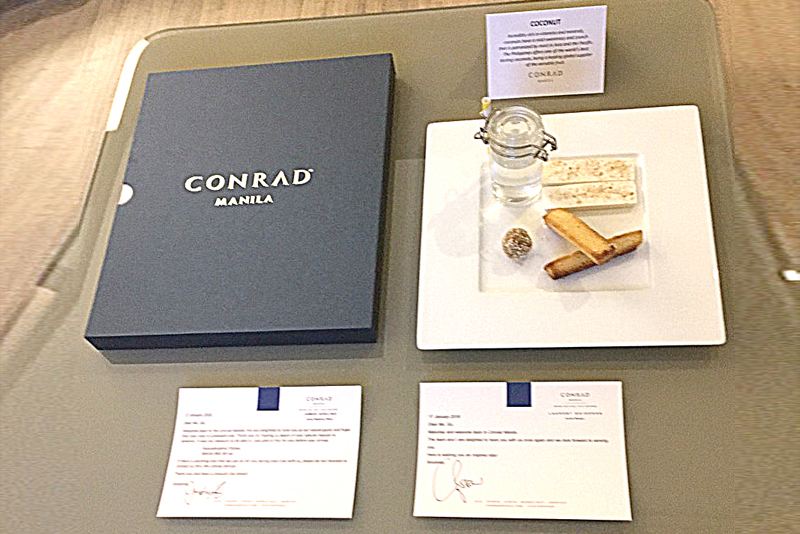 Centerpiece of Club Floor Suite at CONRAD Manila with the 2018 Philippines YEARBOOK in a personalized CONRAD slipcase Photo by Joey Viduya / Bening Batuigas
The 2018 Philippines YEARBOOK launch @ Conrad Manila's 'C' Lounge (Part II)
(The Philippine Star) - February 18, 2018 - 12:00am
MANILA, Philippines — To ensure that she would be on time for the 2018 Philippines Yearbook launch at CONRAD Manila last Jan. 18, Grace Glory Go checked into a Club Floor Suite of CONRAD and was very happily greeted by the centerpiece in the plush living room that carried a copy of the latest edition of the YEARBOOK in a personalized CONRAD Manila slipcase. The luxurious suite had a boudoir the size of a large size hotel room in itself! The following morning, the breakfast at the Club Floor Lounge was so refreshing. It was the best vegetarian omelette she relished so far.
?This year's launch was probably the most star-studded cocktail reception of the YEARBOOK with not only two former Presidents, FVR and GMA, attending, but ahead of them, even before 6:30 p.m., was Senator Cynthia Villar who told Gracie Go, "I came for you."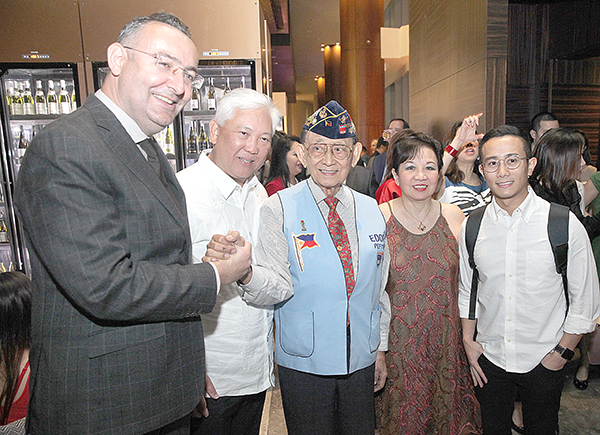 Laurent Boisdron, Tourism Asst. Sec. Ricky Alegre, former President Fidel V. Ramos, Grace Glory Go and Christopher Jerome Ramos-Sembrano
Everyone was impressed with the six-star buffet laid out by CONRAD, and thoroughly enjoyed the fine wine and alcoholic beverages sponsored by Ralph's Wine and the Philippine Wine Merchant.
The YEARBOOK is a family legacy on its 82nd year, founded by Dr. Jimmy Go Puan Seng in 1936, as an offshoot of The Fookien Times daily, the country's largest circulated and most respected Chinese language newspaper in the Philippines.
The YEARBOOK survived the world war in the late 30s-to-early-40s, was allowed to continue through the martial law years, being the only publication of its kind, and onwards past the EDSA revolution. Dr. Jimmy Go's youngest daughter Grace Glory Go, chairman and CEO; and grandson Vernon Go, president and publisher, together with guest editor-in-chief, Paulo Alcazaren, a columnist of The Philippine STAR, carry on this public service task of informing our people and the world what keep?s our nation changing and growing.