Solane Kitchen Hero Chefs' Edition top 5 fi nalists (from left) chef McRhyan Rodrigo, chef Jan Daryl Doculan, chef Mario Semblante, chef Roseller Fiel II and chef June Rey Tunog.
Photo Release
Solane Kitchen Hero competition presents Filipino talent and culinary pride
One of the most important instructions that participating chefs were given at the finals of the exciting Solane Kitchen Hero Chefs' Edition was to use local ingredients that are found in their region to creatively tell their story and showcase what that food means to their families and to their community.
The 15 chefs who were chosen to represent the different culinary destinations in the country were able to tell their stories through their creative dishes, putting their own unique culinary heritage center stage and having their moment to shine.
A taste trip through the Philippines
It was a food trip for the tastebuds as chefs from all over the country sought to highlight what their hometown has to offer. Chef Xavier Mercado of Region 1 came up with Igado-bas (Igado Bayabas), chef Jan Daryl Doculan from Region II presented his Lamb kaldereta in coconut cream, foie gras, candied ginger and calamansi, basil, olives, and cheddar chips, and chef Marlon Manuel of Region III had his iteration of the surf and turf with his Lupa't Tubig: ulang luglug, pindang babi, piniritong bawang risotto, and binurong ebun.
Chef McRhyan Rodrigo of Region IV-A served up a myriad of flavors with a Calamansi-palm sugar glazed grouper, cashew-cilantro puree, adlai marrow pilaf, squid ink coral, while chef Roberto Roldan from neighboring IV-B offered a Deconstructed tuna Tubbataha in spicy, creamy moringa coco-cashew nut sauce, calamansi pearls, fresh beet foam, black coral tuile, veggie and kamote puree. From the Bicol region, chef Rommel Abion made use of Pan-seared salmon fillet crusted with pili nut, mango-teriyaki sauce with sweet potato croquettes and the NCR's Wilfredo Peñafiel offered a tasty medley of Pan-fried rellenong manok, salted egg, tinapa, longganisa, kesong puti, laing rice afritada, espagnole sauce, and sauteed vegetables.
The Visayan cuisine was ably represented by chef Gil George Jucaban from Region VI with Tuna tofu, green tea jelly with turmeric, scallion oil, and honey ginger, batwan-yuzu broth, chef Mario Semblante of Region VII with a Cebu surf and turf of malunggay-crusted Visayan deep-sea codfish, Argao mango wine, millet lobster risotto, homemade fish chicharon with Cebu chorizo foam, and Eastern Visayan chef Jimmy Boy Basa of Region VIII with Pinais na malasugue or blue marlin in banana leaves and bagol.
Region 9's Roseller Fiel II, who emerged as the Solane Kitchen Hero after the finals round, impressed the judges with his Deconstructed Tausug dish of chicken pianggang, burnt coconut, toasted coconut, and coconut cream. Other Mindanao representatives were chef June Rey Tunog of Region X, with his Pan-fried duck and kaldereta sauce, chef Alfonso Dolia Jr. of Region XI with his Pastil 3.0, chef Chiko Cacanindin from Region XII with Kambing sinina with mashed potato and purple yam and Chef Paolo Lumbres from Region XII with his Binanihan na manok with kinabo in coconut turmeric cream sauce, kamote chips, paco and kalabasa puree.
Creative improvisations
The Solane Kitchen Hero competition turned up the heat as the top five chefs went on to the next round, and they had to come up with a three-course meal on the spot using the ingredients on hand. The winner, Fiel, presented a salad of Kilawin na baboy with butter-poached lobster, grilled talong and ampalaya and coco-cream vinaigrette, a main dish of Humba Bisaya with brown rice pilaf, and a dessert of Dodol with caramel-tisa sauce and peanut-ginger brittle. The other finalists were Tunog, Doculan, Semblante and Rodrigo.
Local to Global
Even from the first round of the competition, the judges were already impressed by the collection of culinary talent that emerged. The skill levels of the chefs were commendable, says Nancy Reyes Lumen, Adobo Queen and Solane Kitchen Hero competition director. "Some of our chefs here have not had the formal training that is available in our big cities, but they have shown heart and passion for cooking," she adds. Proudly Kapampangan, chef Sau del Rosario, agrees, saying that he is also moved by the fact that most of the participants learned from their mothers or fathers how to cook a certain dish. "These chefs took something homegrown and elevated it through their training. That is how we can get Filipino food on the global stage, and it is these young people who are now leading the way."
Cookbook author and chef Editha Singian, one of the judges at the finals, says that she learned about new ingredients in the course of the competition.
"There is really much to discover about regional cuisine and local ingredients. I am glad that Solane came up with this initiative so we could all get to know more about our own traditional ingredients and heirloom dishes, especially ones that are found in the kitchens of our provinces."
The other judges, which included chef Ramon Antonio, chef Anna Katrina Bano of Holland America Line and Dang Rayos of Philippine Airlines (PAL), noted the use of traditional ingredients in the heirloom cuisine, saying that it added even more value to the competition. Chef Ramon adds, "Solane has done something extraordinary because when we have cooking contests, it is usually the chefs from the branded hotels or the students from the top culinary schools, but this is a competition for our unsung heroes in our different regions. It gave them the opportunity to shine. To add to that, the competition highlights regional cuisine because the instructions were to cook with whatever ingredient is inherent in their culture."
Chef Anna says, "Aside from the taste and presentation of the dishes, we were looking into the story behind that dish, where we can see a glimpse of the food culture and history of that region. The Solane Kitchen Hero competition helped to showcase the diversity in our food culture." At PAL, they are always on the lookout for ingredients that they can use in their own in-flight menu, according to Rayos. Events such as these are effective in highlighting them, adds Rayos. "We have an advocacy towards supporting our local producers and this helps the Filipino farmer."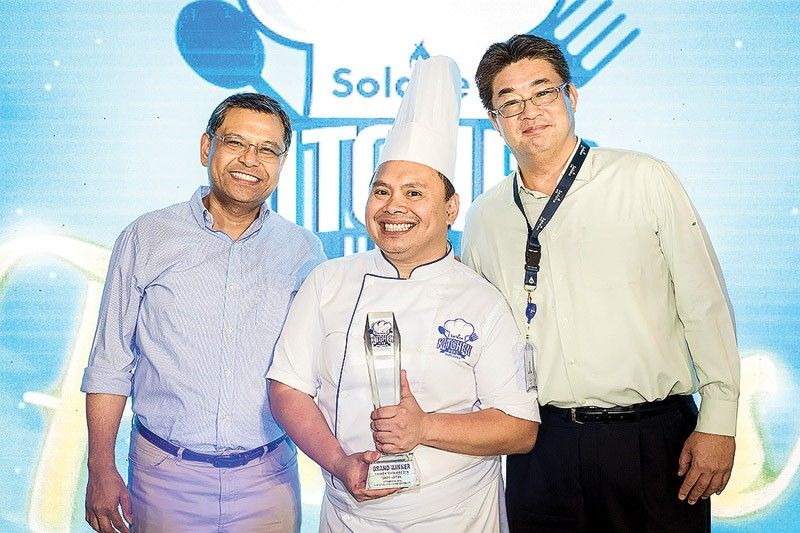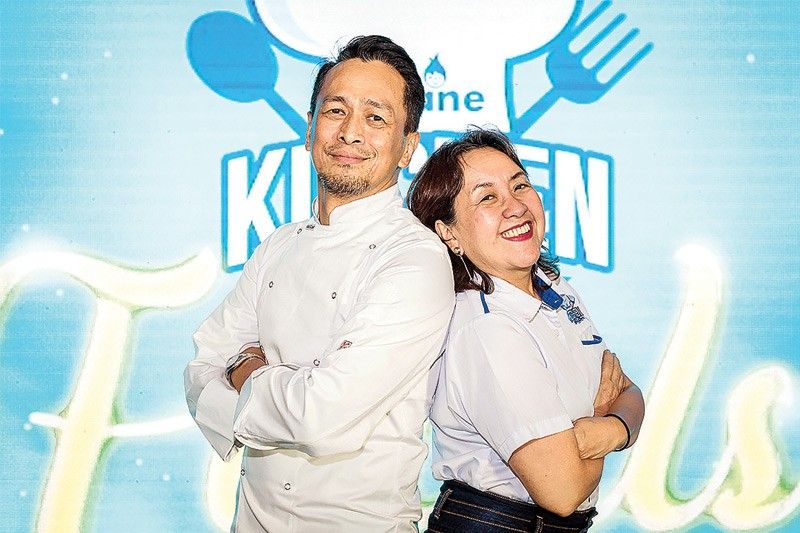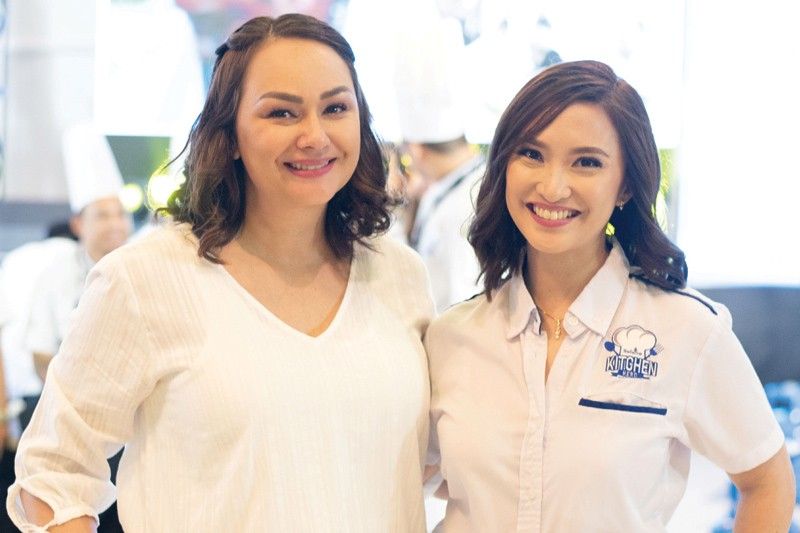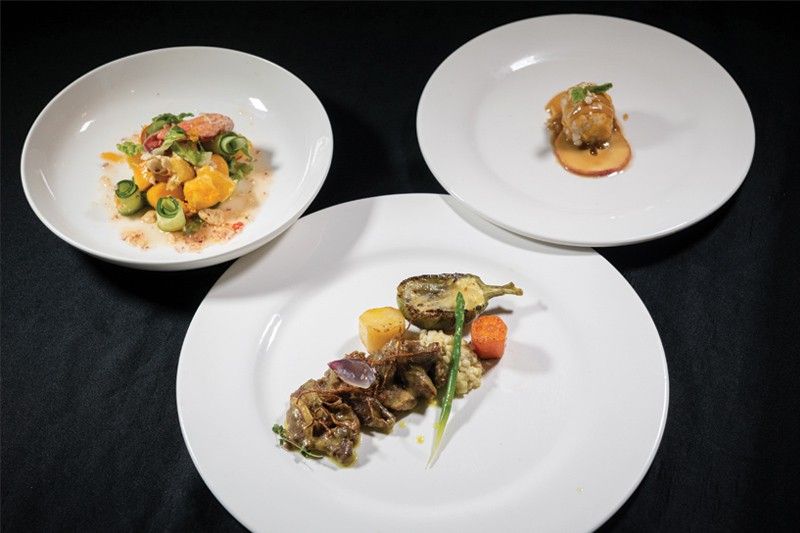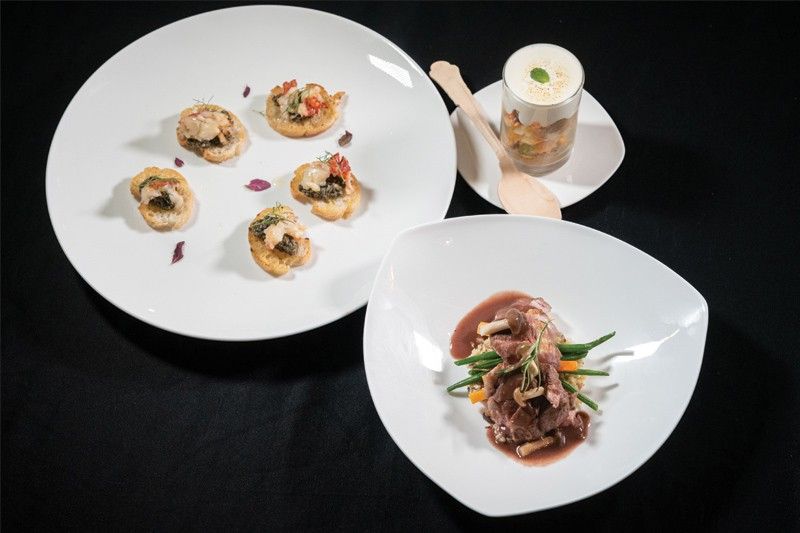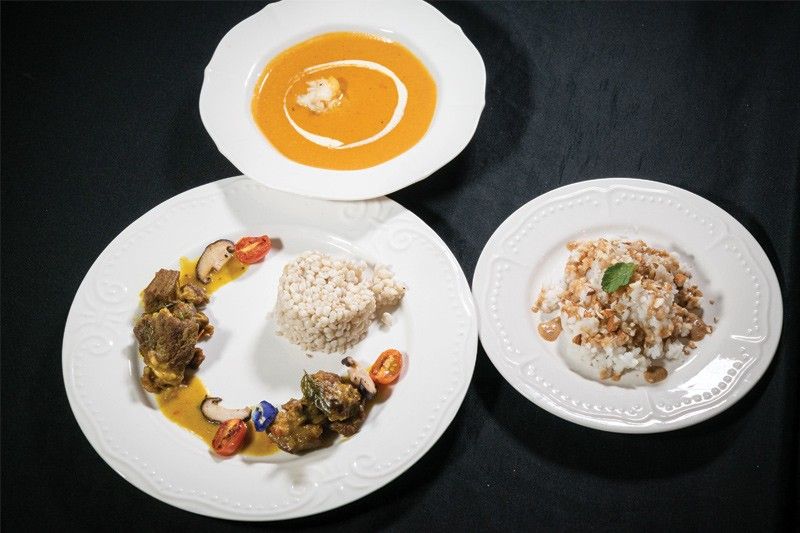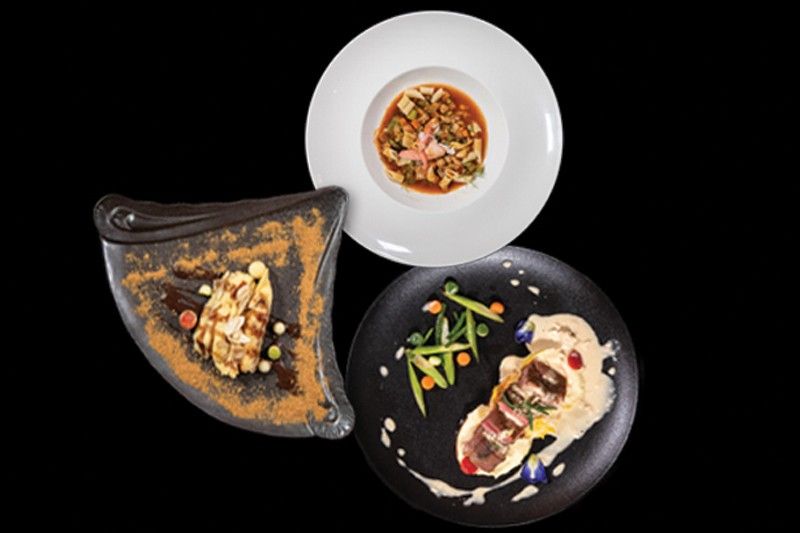 <
>
Solane's Advocacy: Spotlight on local
As the leading LPG solutions brand that is trusted by many households and commercial food establishments nationwide, Solane has made it an advocacy to do its part in elevating Filipino cuisine by showcasing local talent to shine on the national, and even global stage.
Solane marketing manager Valeri Villano calls it a journey, recalling the time of the project's inception. "We were on a trip to the VisMin area and our distributors held a mini cooking competition with the talents from their areas. We saw the potential in making this a nationwide initiative, as our way of giving back for the support shown to us through our 53 years. More than a simple marketing or promotions initiative, the project has become an advocacy for the company. We want to keep inspiring our Filipino chefs from all the different parts of our country to keep creating dishes with passion, with modern creative interpretations of the dishes that they grew up with and are close to their hearts. We are also highlighting Filipino ingredients as we encourage these chefs to take pride in what they can find in their own communities or even in their own backyards. Instead of looking for imported ingredients, we can support our own local or even grassroots economies."
With the success of this year's event, Villano is truly thankful for the sponsors and all the chefs who joined the competition and made the first Solane Kitchen Hero Chefs' Edition special.
Solane Kitchen Hero Chefs' Edition is sponsored by Midea, Jolly Heartmate Canola Oil, Doña Elena Olive Oil, Doña Elena Al Dente Pasta, Masflex Cookware, Ajinomoto, King Sue, Anvil Publishing, Philtranco, Fastcat, and Chef Plus.
For more updates, stay tuned to www.solane.com.ph and its official Facebook page, Solane.ph.