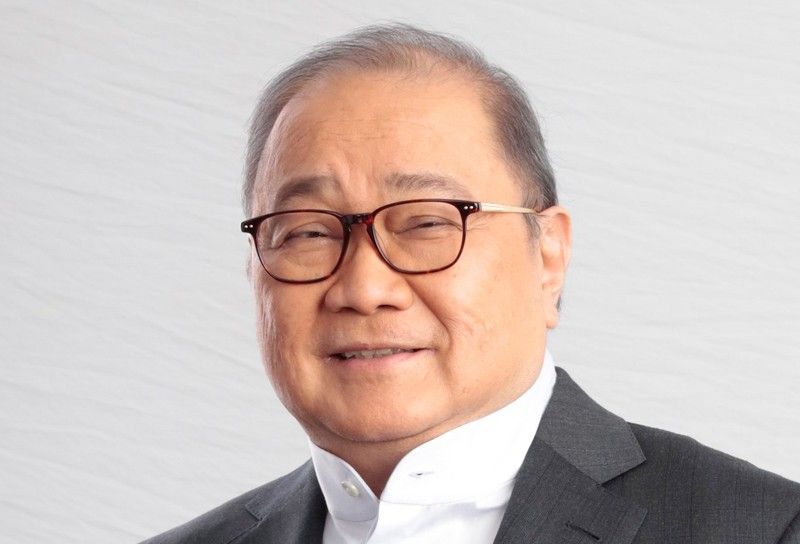 Billionaires' row: Top conglomerates on nation-building
MANILA, Philippines — Nation-building is no easy task, and perhaps, does not end in a single lifetime.
As the country's former national security adviser Jose Almonte once said, "Building our nation is a continuing struggle. A collective work in progress. It is an endless journey like a relay without end. All we can do is
pass on the baton – forged in the core values our heroes died for: dignity, honor, freedom, justice, self-determination, peace – to the next runner, to the next generation."
It is no doubt an endless journey and everyone should have a role to play to achieve it.
As citizens of this country, do we bother to ask ourselves what we have done or what else we can do to help build this nation? Do we dream perhaps of seeing the Philippines become the great nation that it deserves to be? Or is it every man for himself in this country of 100 million people?
Do we muster the courage to slay the fire-spewing dragons that destroy this nation's fabric; remain passive to their ills but look the other way; or worse, end up being the enemy within?
Do we put coins in beggars' alms to salve our conscience or fund petty CSR projects that have no lasting benefits? Or do we strive every single day of our lives to help build this nation — brick by brick, one story after another, one project at a time?
As The Philippine STAR celebrates its 33rd anniversary reflecting on a turning point in the country's climb to greatness, we asked some of the country's billionaires what they and their sprawling billion-dollar empires have been doing to contribute to nation-building.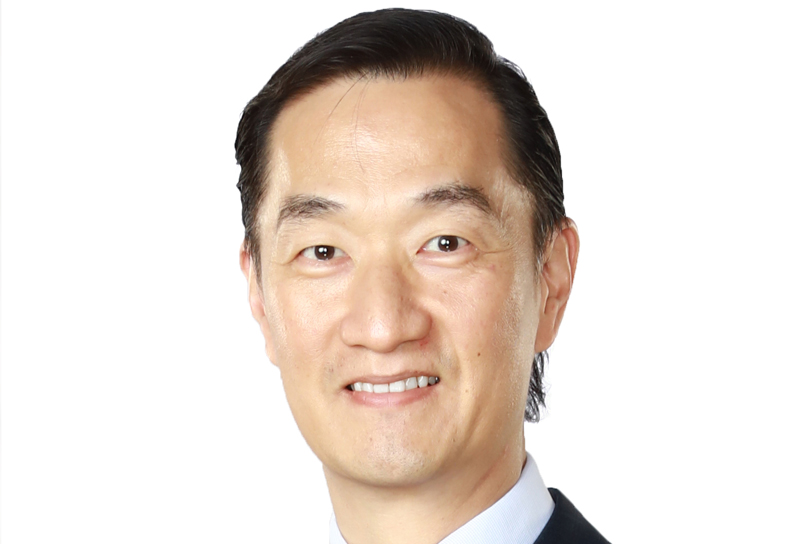 Metrobank Group
GT Capital, the conglomerate of the late taipan Dr. George Ty, traces its history to Metropolitan Bank and Trust Company (Metrobank), one of the Philippines' largest banks.
Ty founded Metrobank in 1963, initially to serve the Chinese-Filipino community. Key non-banking businesses of the Ty family were initially folded into Metrobank, as allowed under what was then known as the universal banking regime.
Decades later, in light of more stringent Basel III regulations, GT Capital was formed to assume Metrobank's non-banking businesses and to function as the Ty family's official holding company. Today, GT Capital owns market-dominant businesses in five vital high-growth sectors that drive the Philippine economy, namely banking,
automotive, infrastructure and utilities, property development, insurance, and micro-financing.
Its goal is to become a world-class conglomerate, dominant in all the key sectors where it is invested, most sought after by global investors seeking opportunities for strategic partnership in the Philippines, a major contributor to nation building.
Through the years, it has earned its stature of prominence in these key sectors by blending local ingenuity and resources with the technology and expertise of best-of-class global business partners.
Anchored on core values of integrity, competence, excellence, respect, entrepreneurial spirit, and commitment to
value creation, GT Capital fulfils its mission to ensure sustainable long-term profitability, increase shareholder value, create synergies provide career opportunities, and contribute to nation-building. Dr. Ty believed in the value of education and its crucial role in nation-building.
Philippine STAR's Wilson Lee-Flores wrote: "Ty was outstanding and unique as a preeminent philanthropist due to the sheer diversity of and numerous socio-civic, cultural, education and community causes that he and his Metrobank Foundation undertook. "The civic causes he supported ranged from numerous scholarships to medical
and calamity relief, annual awards for outstanding teachers, police and soldiers, plus his most sought-after annual awards for the Philippines' young artists and designers.
"He believed in the importance of arts and culture in nation-building. An art patron, Ty had an office which was like
a museum with works by top Philippine masters Fernando Amorsolo, Botong Francisco, Ang Kiu Kok, Anita Magsaysay Ho, Victorio Edades, etc. I also saw a horse painting by the legendary Chinese painter Xu Beihong and I heard he was one of the world's top collectors of contemporary Chinese art starting in the 1960s.
"Under his visionary leadership, Metropolitan Bank & Trust Co. (Metrobank) achieved phenomenal growth and became a diversified conglomerate, which now includes Toyota Philippines, AXA Philippines, Federal Land, Philippine Savings Bank (PS Bank), Grand Hyatt Hotel, Marco Polo Plaza Hotel Cebu, and many other enterprises."
Philippine STAR: What has your group contributed toward nation-building?
GT capital chairman Arthur Ty: I can sum up my father's contribution to nation-building as having a good heart for the country most of all. I noticed that as we got older, he started to take time and sit down with us and in his own way explained his philosophy. What is there not to be proud of? He started something from scratch, which ended up to be one of the most successful, one of the biggest, one of the most admired conglomerates in the entire
country. And you add to that this whole idea of really wanting to help people and to contribute to nation-building.
Our father was one of the most accomplished businessmen – a businessman with a heart. George Ty's philanthropic legacy centers on his contributions to the promotion of excellence in education in the Philippines and abroad, as well as in empowering pillars of the society toward nation-building.
Through the George Ty Foundation, Inc. (GTFI) led by Ty's son Alfred, the group is able to carry on Ty's legacy. In particular, the foundation has been funding infrastructure projects of top educational and community institutions, among others.
Alfred is at the helm of these endeavors. Among the foundation's latest projects is the De La Salle University's George S.K. Ty Advanced Instrumentation Building, which houses the University's research laboratories in different areas of science, engineering, and technology.
In all, Alfred said the mission and vision of GTFI is to address the needs of the less privileged to improve the quality of their lives.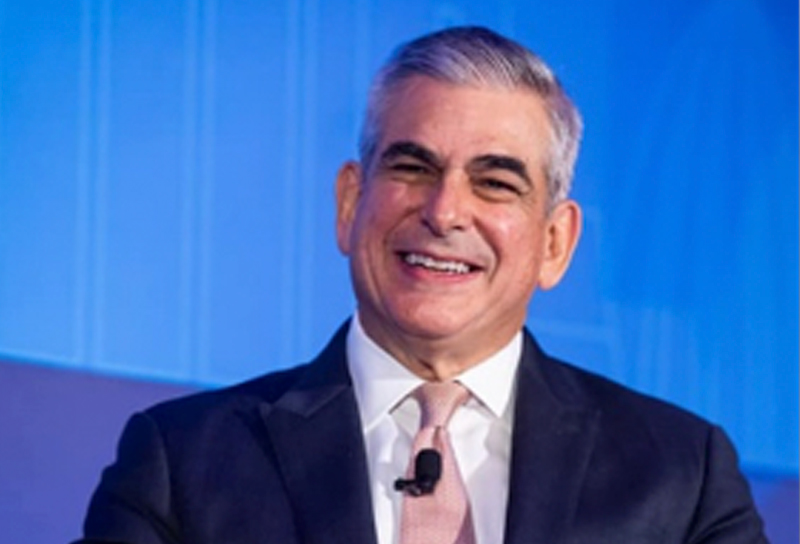 Ayala Group
Philippine STAR: What has your group contributed toward nation-building?
Ayala corp. Chairman and CEO Jaime Augusto Zobel de Ayala: At Ayala, we believe that our growth as a group of companies should go together with the development of the communities where we operate in.
Throughout our 185-year history, we are proud that our businesses have touched the country and the lives of our countrymen in many meaningful ways.
Sustainability
In 2016, we decided to take sustainability to the next level when we committed as a group to deliberately align our strategies to the UN Sustainable Development Goals (SDGs). This commitment also includes ensuring that all our subsidiaries would make measurable and meaningful contributions to the 17 SDGs. Since then, I believe we have made significant progress in these contributions, which encompass environmental protection, provision of affordable healthcare and education, water distribution, telecom connectivity, clean energy generation, and mobility and transport. However, perhaps most significant in this holistic effort at sustainability is our continuing pledge to not only merely measure and report our impact but also to verify, benchmark, and continuously improve on our contributions.
Milestones
Some significant milestones in 2018 include providing affordable primary care to 240,000 unique clients through our 54 community-based FamilyDOC clinics; supporting the education of 18,120 high school students through our network of APEC Schools; and providing microloans through mobile technology to 77,000 customers through Mynt, as well as microloans of up to P4 billion to 60,000 entrepreneurs through BPI BanKo's 200 branches nationwide.
On the environmental protection side, among other achievements, we have made substantial progress in reducing our carbon emissions.
AC Energy's wind and solar plants produced 602GWh of power, helping us avoid 342,071 tons of carbon. Similarly, through Ayala Land's and Manila Water's shift to renewable energy in its malls, offices, and water treatment facilities, respectively, we were able to avoid a total of 226,000 tons of carbon by generating 454 million kWh of electricity from sustainable sources.
Philippine STAR: What does Ayala Corp. want to see or dream for this nation?
Earlier this year, we presented our group-wide sustainability blueprint, wherein we committed to meaningfully contribute to improving access and inclusivity, promote productivity and competitiveness, and foster responsible growth and innovation through our various subsidiaries. This blueprint outlines our aspirations as a group and sets guidelines for our companies as they set concrete targets in building a dynamic Philippines by 2030.
We envision that 2030 will see a Filipino who is healthy, educated, has access to safe and affordable water, is economically secure, has access to financial services, information communication, and clean energy. The Filipino will be able to move freely and efficiently and have peaceful dwellings in an environment where waste is also managed efficiently. At its core, we envision the Filipino as a global citizen with firm roots in a country that is safe, secure, sustainable, inclusive, and progressive.
Future-ready
In recent years, Ayala has made significant investments in industries that we believe will generate tremendous impact to the communities that we serve, particularly to the growing middle class and other emerging segments of the country.
This includes our strong participation in energy, manufacturing, infrastructure and logistics, healthcare, education, and inclusive financial services, among others. Moving forward, we see a world that will become increasingly digital, with more vocal and empowered consumers, but with stretched resources and persistent underserved needs.
Our plans for the foreseeable future greatly involve adapting to and even proactively participating in addressing these trends. We have recently rolled out our group-wide digital transformation roadmap, wherein, through investments in robust telco infrastructure, digitally capable business, targeted venture capital, data analytics, and empowered talent, we are building a future-ready Ayala that will be uniquely positioned to be a key player in this fast-approaching, dynamic world.
Ayala corp. President and COO Fernando Zobel de Ayala: Ensuring long-term prosperity for our people requires that we in the private sector adopt a long-term view, collaborate more closely and engage on a more concerted effort at generating sustainable social and economic impact We need to establish the appropriate
environment for progress. In my view, we need a deliberate and strong alignment with sustainability principles and adopt long-term thinking. This, of course, should also be complemented by effective execution and meaningful impact in critical sectors, especially finance, tourism, education and healthcare. Ayala believes that these areas hold
tremendous potential to boost the country's economic development. It is actively contributing to these sectors as part of its commitment to the UN Sustainable Development Goals (SDGs). The group formally aligned its business strategies to the SDGs in 2016 and is a founding member of the UN Global Compact Network Philippines. It continues to be guided by its newly launched Sustainability Blueprint, wherein all Ayala companies champion SDGs to achieve specific targets by 2030.
To illustrate this, Ayala is doing its part to promote inclusive finance, as two-thirds of Filipinos are unbanked and are vulnerable to the risks connected to unauthorized lenders. With the Bangko Sentral's support, Ayala is able to provide alternative means to access the financial system through BPI's BanKo, which to date has disbursed P4 billion of microloans to 60,000 entrepreneurs across its 200 branches nationwide.
In the tourism space, Ayala sees potential to have a high impact on job creation as well as poverty alleviation in rural
areas through sustainable tourism. Ayala believes that companies must leverage on the boom in tourism that the Philippines has seen over the last decade, wherein the sector's direct economic impact more than doubled and now accounts for 8.7 percent of GDP and 2.3 million jobs.
In the education space, AC Education is helping prepare the Filipino youth to enter the workforce and is training quality educators. With its partnership with the Yuchengco Group, Ayala now reaches 60,000 students through Mapua University, Malayan Colleges Laguna and Mindanao, National Teachers College,University of Nueva Caceres, and APEC Schools.
In healthcare, AC Health is building an integrated healthcare system that aims to improve healthcare for all Filipinos. However, the overall physical wellbeing of Filipinos remains subpar with an alarming rate of childhood malnutrition and growth.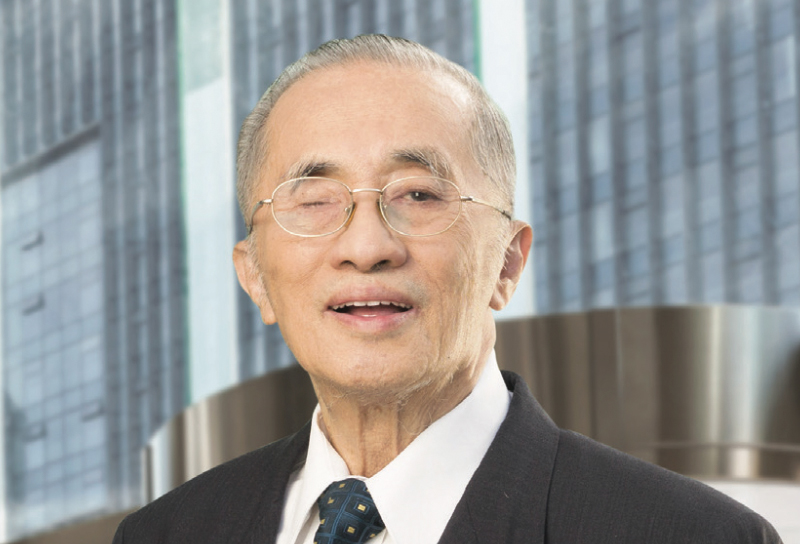 Lopez Group
The Lopez Group has been at the forefront of efforts geared toward climate change adaption, slamming its doors on coal-fired power plants years ago. In 2012, it established the Oscar M. Lopez Center to support science and technology needed for building resilient communities.
Philippine STAR: What has your group done for nation-building?
Lopez Group Chairman Oscar Lopez: It is our responsibility, each and every one of us, to protect our environment from further harm – and also to protect ourselves from the harm that we have already wrought upon our environment. For in abusing our environment, we have made ourselves vulnerable to that undesirable abuse.
The Philippines has long been prone to extreme weather events, an unavoidable consequence of our geographic location. It's become clear, however, that our vulnerability to climate hazards is now being driven by factors other than just our place on the map.
Over roughly the last half century, human-induced climate change has grown into a prominent threat, putting
our ecosystems, livelihoods, and development prospects in jeopardy. Climate science in the Philippines is still in its infancy. Though we have a well-trained cadre of researchers, we also have one of the lowest investments in research on a per capita basis when compared to the region's other fast-developing nations.
That's not to say that there aren't efforts underway to address climate risks on the ground. In fact, billions of pesos have been allocated over the years by private groups, foreign donors, and the government to build the resilience of our communities. Yet there's much less attention directed at the generation of scientific information – the knowledge that we require first to fully comprehend the climate problem, and then to bring about the innovative, sustainable, and evidence-based solutions we need. It is important to help the Filipino build natural resilience to
adversity by harnessing science to produce knowledge that leads to action.
First Philippine Holdings Chairman and CEO Federico Lopez: At First Philippine Holdings (FPH), we believe our platform of businesses and our way-to-play are all geared toward reducing the carbon intensity of the economy.
Our natural gas plants are key to bringing down the carbon intensity of the economy as they emit less than half of the carbon and only a fraction of the other pollutants per kilowatt-hour relative to an equivalent-sized coal plant.
This is key to keeping the economy humming and our lights on, even as we transition to a decarbonized world. Today, these plants run on the country's only indigenous gas field, Camago-Malampaya. We are currently preparing for the day these fields no longer have indigenous gas through the development of what could be the country's first liquefied natural gas (LNG) import terminal.
Our decision several years ago to slam the door on developing any coal-fired power for ourselves was prescient – even as more coal-fired capacity comes on line globally, their utilization and capacity factors are falling. Our world today teems with change and disruption. At FPH, we're all incessantly and purposefully "sensing the
wind" and "reading the tea leaves." And in such a world marked by so much complexity, we must also keep our organizations alert, as well as agile.
But let me just say that real and lasting shareholder value can only be had when we place the interests of all our stakeholders, our customers, the planet, and humanity at the center of everything we do.
The world's paradigms are shifting yet again and, as a company, we intend to help that shift in the best way we can. It is among these great challenges where we intend to build the many great opportunities that will foster true shareholder value.
PLDT Group
Pangilinan has been a stalwart in today's local business scene, leading game-changing milestones for some of the country's biggest companies, and directing corporate foundations for various causes, according to an article posted on the PLDT website.
"He chairs some of the country's most valuable publicly-listed companies in the country like PLDT, Metro Pacific, Philex Mining, and Meralco and vital infrastructure companies such as water concessionaire Maynilad and the tollway companies – Manila North Tollways Corp. and Metro Pacific Tollways Corp., and Tollways Management Corp. He also leads some of the country's largest communications and media companies like Smart Communications, Sun Cellular, TV5, CignalTV as well as the Philippines' largest network of hospitals.
"As managing director and CEO of First Pacific, MVP is also responsible for the rapid expansion of the company in the region. "The MVP Group has helped build the nation through major investments in power distribution and energy innovations, urban water concession, network of road tollways, upgrading hospitals and health services.
"Through his different companies, he led programs and initiatives that have not only helped the businesses and lives of their customers but have also benefited the livelihood and lives of the communities they serve," the article also said.
PLDT Chairman Manuel V. Pangilinan:
Nation-building must be considered with reference to the basic purpose of men and institutions – the growth of welfare. The test of their efficiency will ultimately rest on some standard by which each performs its respective tasks in improving the lives of our people.
But there's poverty standing in the way of nation-building, and to prosperity. Poverty is theenemy – addressing it must be the business of business. The optimum solution, in our view, is more jobs – not just the quantum of jobs created, but jobs capable of inducing a trickle-down effect on the poor.
This fundamental ideology defines who we are, and what we do, at First Pacific. Thus viewed, inclusive and sustainable growth provides the premise on how we conduct our businesses at First Pacific – selecting the investments, which can achieve the twin goals of a decent return on investment, and abating poverty and sharing prosperity.
This is why we've invested in public infrastructure like tollways to open up new economic corridors, power and water to supply basic utilities, and hospitals to provide social safety nets. In addition, we think we should all consider these opportunities to help alleviate poverty:
First, businesses unique to their geographic and resource advantages, such as tourism and mining. Most of these are located in the rural areas where poverty exists.
Second, businesses that are by-products of our labor migration, like medical tourism and retirement homes.
Third, agriculture. Seventy-two percent of our people belong to the D and E clusters. And 70 percent of our poor live in rural areas. A stagnant agricultural sector exacerbates rural poverty, and incubates an enclave of urban poor economy by forcing massive migration into our cities.
Our laws on agricultural development are simply not investor-friendly. We need to encourage large-scale commercial farming by re-considering our agrarian reform law. Witness the success of large-scale agriculture in Indonesia, Malaysia, and Thailand, where hectares are made available in the hundreds of thousands. Our overarching goal must be to feed our people first.
Build the nation
India's first Prime Minister Nehru captured the essence of what we all should strive to achieve as we build this nation. Nehru said, in August 1947, on the eve of Indian independence and soon after the assassination of his mentor, Mahatma Gandhi: "The achievement we celebrate today is but a step, an opening of opportunity to the greater triumphs and achievements that await us. The service of India means the service of the millions who suffer.
"It means ending poverty and ignorance and disease and inequality of opportunity. The ambition of the greatest man of our generation has been to wipe every tear from every eye. That may be beyond us, but as long as there are tears and suffering, our work will not be over."
SM Group
Philippine STAR: What has your group contributed toward nation-building?
SM Prime Holdings Inc. Chairman Henry Sy Jr: As SM Prime continues to expand in key provincial cities all over the Philippines, we have witnessed the strong and encouraging performance of our provincial malls. Our malls have given SM Prime, the community it operates in, and the local government something to be proud of.
As we co-celebrate the 60th year of the SM Group, we continue to expand our presence toward the east through SM City Legazpi in Albay and SM Center Ormoc in Leyte. These new malls together with our additional malls in Cavite, Pangasinan and Pampanga are aligned with the economic goals of our government and to bring
development and growth to other key areas in the country.
For the past five years, our other main business operation in the residential segment, SM Development Corp., has expanded its product portfolio to include mid-rise and house and lot developments, resulting in a net income that grew from a 25-percent share in consolidated income in 2013 to 28 percent in 2018. The constant demand from local and international buyers as well as a strong domestic economy drove the company to explore other areas in the country where we could provide more urban-lifestyle housing projects.
Tatang 's legacy
Through all our successes, victories and recognitions, the inspiration instilled in us by SM Prime's chairman emeritus,
Henry "Tatang" Sy Sr., will always be our driving force to keep growing with all our stakeholders. He envisioned the company not only to be one of the best in the industry but more importantly to bring joy and happiness to many Filipinos.
He believed in giving back to the nation he came to love as his own. Through his malls and other developments, he provided a venue for many small and medium enterprises to grow and become well-loved Filipino brands. The malls have also become catalysts for more developments, helping create more jobs and enhance real estate value and business activity.
SM Cares
SM Cares, the corporate social responsibility arm of SM Prime, embarks on environmental programs, sustainability efforts, disaster risk reduction and other initiatives for the welfare of communities. SM Cares complements the broader aims of SM Foundation, which include empowering its host communities through education, healthcare, farmers' training and disaster response, among others.
Power of dreams
Henry Sy's remarkable legacy in Philippine business, culture and society lives on through his numerous developments, which continue to benefit millions. This remains a testimony to his hard work, service to others and the power of dreams.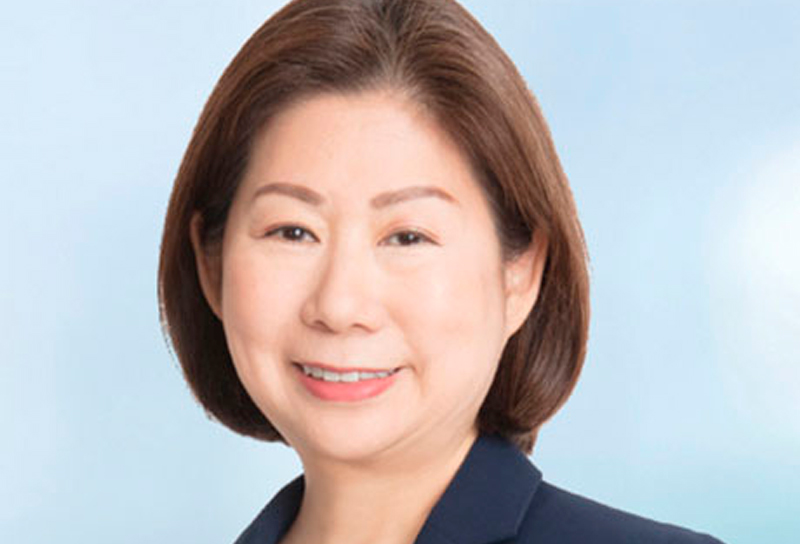 Tessie Sy-Coson, co-chairman of SM Investments Corp.: The SM Group helps develop the areas where we are. We are a catalyst to the development of the communities. We perk up the local community because we provide local employment and local businesses, usually the small and medium industries.
We have all those tenants and suppliers. We work with them together and in the end, this cascades down to the economy.
Philippine STAR: What does SM want to see or dream for this nation? Our dream for the country is to have a lot
of development nationwide and not just in the urban areas. With that, our nation can really grow faster and be more connected.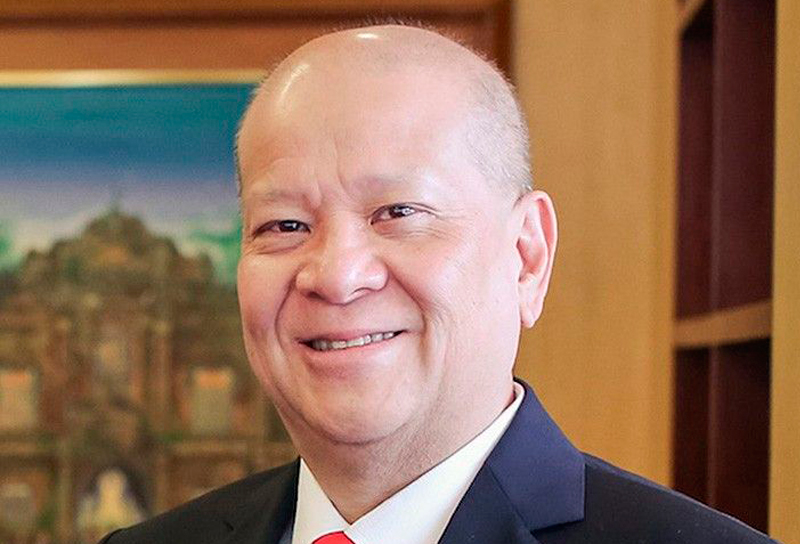 San Miguel Group
Philippine STAR: What has your group contributed toward nation-building? San Miguel Corp . chairman Eduardo
Cojuangco Jr. and San Miguel Corp. President and COO Ramon Ang: SMC is one of the Philippines' largest conglomerates. We've long since realized that our businesses can have a great impact on social issues.
With so many now turning to the private sector for leadership, effective services and bold thinking, we believe in providing solutions that make business sense and deliver social good at the same time.
Call it shared value or corporate social responsibility, but the idea that our competitiveness and the vitality of our communities rely heavily on each other is one that has taken root in every corner of our organization. It's evident in how we've approached expansion.
Rather than take the easy road to profit, we continue to devote much effort and resources into ventures that afford us greater long-term opportunities and address issues hindering our country's growth.
This is clear, too, in our approach to social development. Our thrust has always been to go beyond mere giving, and instead find sustainable ways to enable marginalized sectors to participate in, and contribute to growth.
Vital to our vision of the future is the creation of new economic centers throughout the country, away from big cities and into rural Philippines. We continue to evolve in the way we approach issues that impact not just our businesses but society as a whole.
More and more, the lines that once separated our business concerns with our social and environment commitments are becoming less distinct, giving way to clearer sustainability goals.
In this regard, we are glad to report significant wins in the area of environmental sustainability. Water initiative
Our water initiative, "Project 20x2025: Water for All," which will see us cut operational water use by 50 percent by year 2025, achieved a landmark reduction in 2018. What makes this milestone truly special is that we've exceeded our target of 20 percent reduction by 2020 a full two years ahead of schedule.
Sustainability
Also in 2018, we rolled out the next leg of our sustainability program – addressing solid waste pollution. With the help of various stakeholders, we aim to make a difference across three important fronts. Our first project is a partnership with a host community to build a local recycling and sorting facility. Plastics will be broken down to become either feedstock or input to other materials that can be used in construction.
Our second initiative is the construction of the Philippines' first-ever recycled plastics roads. Hard-to-find recycle plastics will be converted into raw material for asphalt, which can then be used for road construction.
The project will help take plastic wastes out of our environment. We will be working with materials science firm Dow Chemicals to pilottest this technology in select areas.
Our third major initiative is an investment of P1 billion for five years to dredge and revive the 59.24-kilometer Tullahan River, which starts at the La Mesa Reservoir, spans Valenzuela and Malabon cities, and drains into the Manila Bay.
For decades now, we have been helping the local government clean up this major tributary, considered biologically dead because of pollution.
With the full backing of the Department of Environment and Natural Resources, we are determined to clean up Tullahan River in support of the government's project to rehabilitate the Manila Bay.
We're aligning our many ongoing projects to the United Nations Sustainable Development Goals and we're proud to say that in much of what we've done, sustainability has always been embedded in our operations.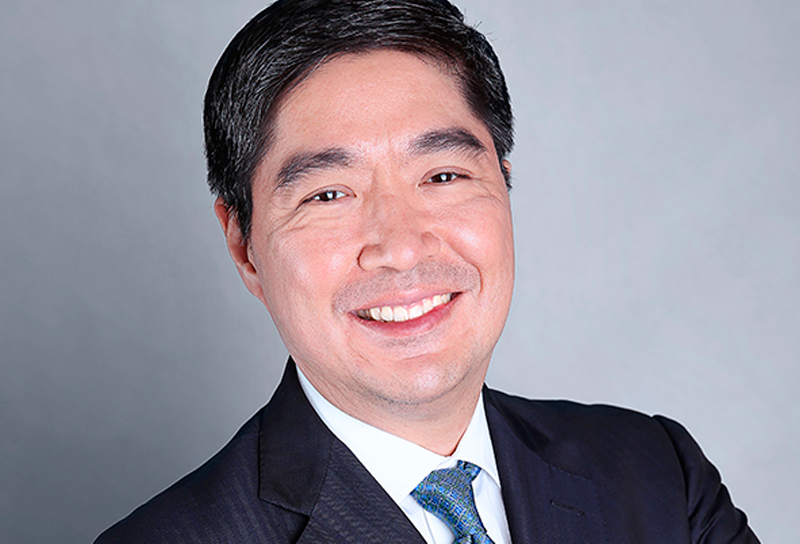 JG Summit Group
Philippine STAR: What has your group contributed toward nation-building?
Lance Gokongwei, President and CEO of JG Summit Holdings Inc.: JG Summit was born out of a vision to make life better and we do this by way of pioneering ventures or by challenging the incumbents and shaking up the status quo to offer innovative and
value for money products and services targeted primarily for middle-class Filipino consumers. Our belief is that the
Philippines is at a point where GDP growth will accelerate and we would like to participate in this wave in the years and decades to come.
Winning choices
Through the years, we have offered winning choices for the Filipino – the likes of Cebu Pacific, which opened up access to air travel; Sun Cellular (now part of the PLDT Group), the pioneer in bucket pricing for telco services (call
and text unlimited) and our flagship business; Universal Robina Corp., (URC) which has for decades produced snackfood products and is now one of the largest branded food product companies in the Philippines.
We have proudly carried our Filipino brands such Jack 'N Jill and C2 to the international markets across the globe
to become the first Philippine multinational corporation (MNC) showcasing a wide portfolio of delightful brands of exceptional quality and value.
We have also invested in a pioneering petrochemicals company in the country by investing billions of dollars in building the Philippines' first and only fully-integrated world-class petrochemical manufacturing complex in
Batangas City, the JG Summit Petrochemical Group, because we believe that businesses such as petrochemicals
is a vital requisite to the industrialization of a nation.
Today, JG Summit and its subsidiaries and affiliates touch around 80 percent of the average Filipino wallet or spending.
Sustainability
Just as important as pushing our business agenda is ensuring that sustainable programs are embedded at the core
of our businesses. To be truly relevant as a private enterprise, our ultimate goal is to be able to enrich the lives of our various stakeholders economically, environmentally, and socially for generations to come.
Philippine Star: What does JG Summit Group want to see or dream for this nation?
Our dream is to one day see a prosperous Philippines withits own strong and globally competitive industrial sector.
Education
Our founder and chairman emeritus, John Gokongwei, believes that education is a critical means to equalize opportunities for all Filipinos. We need quality education to compete in this world. That is why through our philanthropic arm, the Gokongwei Brothers Foundation (GBF), we are championing equity by providing scholarship programs. We believe that through education, underprivileged youths have the opportunity to succeed in life.
Through scholarship programs, GBF invites the nation's youth to embrace their important role as builders of the nation.
Through quality technical and vocational, which is offered by GBF, future members of the labor force are empowered to use their training and expertise to lead the Philippines to sustainable development because we believe that every life changed brings about greater change that impacts all of us.
Digital leader
Going into my first year as the new president and CEO, my vision for JG Summit is to become the leading digital conglomerate in the Philippines with a strong regional presence.
Part of our plans for the conglomerate is to continue to strengthen and achieve full potential of our core businesses by implementing key initiatives to remain a significant player in the market. We participate in food manufacturing, real estate, petrochemicals, air transportation and banking, all of which significantly contribute to the upliftment of lives and the country's growth.
Moreover, we will continue to be on the lookout for potential investments for growth while strengthening our diverse businesses. We will be pursuing new business opportunities by going into digital-related businesses.
As a conglomerate, given our different customer touchpoints, we can leverage our ecosystem and data to create synergies via a new digital business model. We have already announced the formation of a company focused on loyalty, analytics and data monetization as well as our investments in digital finance. We also have an entity that will look out for potential strategic investments in the digital space focusing on Southeast Asia such as rewards, data, financial services, consumer, new media, logistics, and the digital health sectors.
New growth engines
We will build additional growth engines by entering new spaces such as infrastructure and logistics. This is our way of participating in nation building. A clear example is our consortium with Filinvest, Changi Airports Philippines and Philippine Airports Ground Support Solutions.
The consortium was granted the operations and maintenance of Clark International Airport for 25 years early this year. We are also part of the consortium that submitted a proposal to modernize and rehabilitate the Ninoy Aquino International Airport (NAIA).
A better tomorrow
All in all, these efforts are our contribution, and one that holds true in fulfilling our company's vision of "Making Life
Better" for our stakeholders – our customers, employees, communities/country, and shareholders.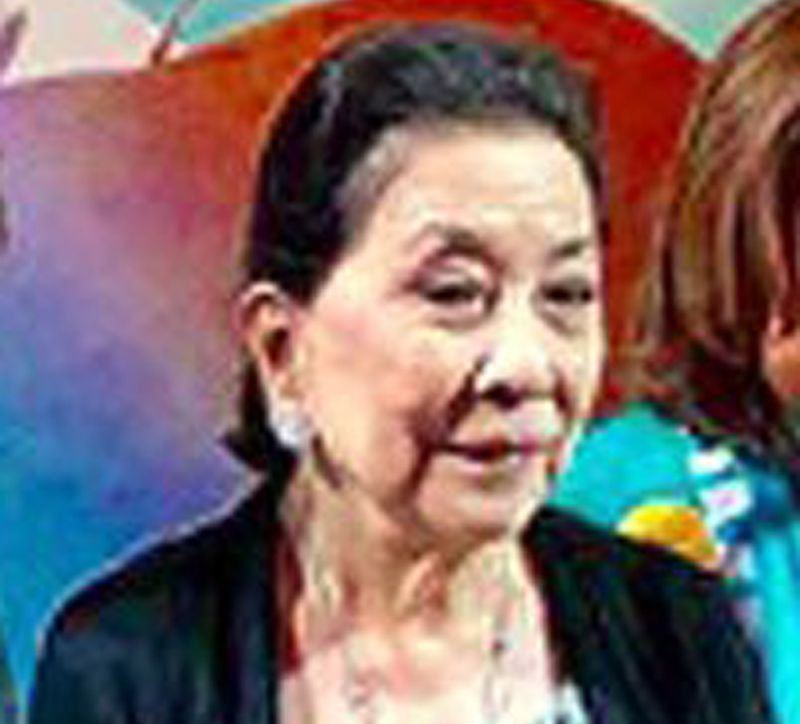 Yuchengco Group
Philippine STAR: What has your group contributed toward nation-building?
Yuchengco Group Chairman Helen Yuchengco-Dee: The Yuchengco Group of Companies (YGC) started with property insurance, protecting assets and providing stability to families and companies. After that, YGC established Grepalife as a life insurance company targeting teachers to have life insurance for protection and for accumulating savings.
Many types of policies were developed later to cover family needs for housing, pension and many other insurance needs. From insurance to banking In 1963, YGC established development banking in the Province of Rizal, which evolved into a commercial, then savings bank, then a universal bank. RCBC transformed a rural bank to Rizal Micro Bank.
We have a wide range of banking clients. One is real estate. We finance structures and buildings for industry, commercial establishments, housing including condominiums, schools, hotels and restaurants, hospitals, subdivision development and townships and even memorial parks.
Another is industry and manufacturing. We finance the development of power plants, electric and water distribution, renewable energy, automotive and truck assembly and parts manufacturing, apparel, furniture,
food processing, and oil refineries and fuel distribution.
Another client is the transport sector. These are the buses, logistics, Ro-Ros and inter-island shipping companies.
YGC also participated in PPP projects covering toll roads and bridges and rail extension. We also help small and medium enterprises and we are focused on assisting them now and in the years to come.
Another sector that RCBC helps is commerce. We are in the distribution of various goods, food, toiletries, cosmetics, and fuel.
House of investments
House of Investments was created even before the investment banking law was passed. We started by investing in a variety of enterprises such as consumer finance, cement, PLDT, logging, industrial estates, construction, equipment leasing, pharmaceutical, automotive and trucks.
We invested in renewable energy, too. These include geothermal, solar and wind. We also invested in agriculture in Mindanao, particularly in Dole.
Education
For education, we are behind the Mapua Institute of Technology, which is now Mapua University and Malayan Colleges. We also contributed to De La Salle University-Manila the ETY Building for classrooms and offices and the creation of the Y Center for Policy Studies.
Community assistance
In community assistance, YGC supports various activities through the Alfonso Yuchengco Foundation, which is funded by the YGC companies. The foundation is involved in various activities such as: Education – Scholarships at different colleges and universities and sponsorship of the discipline awards; Health – Conduct of medical and
dental missions to remote places and also assisted some clinics and the PGH Children Cancer Ward; Disaster relief – Provision of food and water, clothing, tools and implements, medicine, housing materials, boats. Community service – Sponsor the St. Teresa Award for exemplary service to community; Heritage – We supported a museum on Philippine-Chinese history and artwork. The museum also accepts exhibits like maps, tapestry paper works, regional arts facts; government service of Amb. A. T. Yuchengco, as Ambassador to China, Japan and United Nations.
Philippine STAR: What does the Yuchengco Group want to see or dream for this nation?
YGC assists in sustaining the growth of the Philippine economy so we can attain a higher middle-income category.
Education , family planning YGC supports the Philippine effort to implement family planning and at the same time improve educational facilities and instruction to achieve higher levels of skills.
Health care
Good health practices and care must be available universally so the Philippines may enjoy the benefit of having a young and capable population as compared with the aging population of other countries.
Catalyst
We must be welcoming to foreign investors so we can produce or manufacture more products for domestic consumption and for export. The YGC is the first Filipino-Chinese company to enter into joint ventures with foreign companies.
Poverty reduction
We want to reduce poverty by employing more people in various agricultural, industrial, commercial
and tourism, and public works projects. We are concentrating on helping SMEs because they energize many elements of our economy.
Future projects
YGC will increase its capital and resources to match the demand for future development. We are making many different efforts to be more inclusive in financing people's needs. Housing finance is still a major segment. We have ePiso, sachet financing, and electronic and mobile devices that can facilitate remittances and payments. We will provide them with good employable senior high and college graduates. We also hire and train people
so they can assume greater management responsibilities.
We shall provide increased capacities of renewable energy to the extent feasible. We shall continue to provide working capital for various business needs. Our investment house capabilities can assist in raising capital in the equity or bond markets here and abroad in partnership with other institutions.
LT Group
Since it was established, the Tan Yan Kee Foundation Foundation has donated hundreds of millions of pesos for constructing school buildings, hospitals, churches as well as houses for the homeless. It has likewise funded health and social welfare projects, calamity assistance, livelihood programs, environment protection, research, sports development and anti-drug campaigns.
Education
Education has been a personal advocacy of taipan Lucio Tan. "From my early days as a struggling working student at the Bataan Cigar and Cigarette Company, I knew that education was the key to escape from the clutches of poverty. Mirroring this special concern is my involvement in many educational pursuits," he said.
Thus, Tan also founded the Foundation for Upgrading the Standard of Education, a nonprofit organization that serves as a catalyst and as government's partner in upgrading the quality of education in the Philippines by improving the teaching skills of English, Science and Mathematics teachers.
Aside from FUSE, the Tan Yan Kee Foundation also supports the following: University of the East – Tan Yan Kee Scholarship Program. Established in 1998, the UE-Tan Yan Kee Scholarship program provides deserving students with free college education, including generous stipends and book allowances. The program also includes scholarships for UE faculty members who wish to pursue higher studies.
Asia Brewery Medical Specialty Scholarship Program
Through this scholarship program, topnotch Filipino doctors get the chance to pursue subspecialty courses in some of the world's leading medical institutions. Since 1984, the Asia Brewery Medical Specialty Scholarship Program has sent a total of 85 physician-scholars who all successfully completed their course work in various universities in the United States, United Kingdom, Spain, Germany, Australia, Hong Kong and Singapore. The only condition imposed on those who wish to avail of this scholarship is for the graduates to come back to the Philippines, practice newly-acquired skills and share the same with other Filipino doctors.
As part of their apostolate, alumni of the program established the Association of Asia Brewery Medical Scholars, which holds a free monthly medical forum for laymen to share the latest medical and health issues.
Apart from its regular scholarship programs, the foundation continues its working partnership with the following institutions: Ateneo Law School - Professorial Chair for Continuing Legal Education; Asian Institute of Management - W. SyCip Graduate School of Business Endowment Fund; faculty development programs of De La Salle University; and others.
In his personal capacity, Tan has donated over 300 schoolhouses under the Operation Barrio School Building Program of the Federation of Filipino-Chinese Chambers of Commerce and Industry, which has built over 2,000 school houses throughout the country in the last three decades.
"In my many travels abroad, I observed the widening gap between industrialized and developing nations not only in material wealth but more so in the field of education. I took note, in particular, of the alarming decline in the standard of education in the Philippines vis-à-vis its ASEAN neighbors.
Coupled with my strong belief that education is the ultimate liberator, I resolved to devote time, energy and resources toward endeavors that will help improve the quality of Philippine education.
"During the University of the East's tumultuous years in the late '80s, I offered to help bail out the university from its
dire straits. When asked why, I said: 'I am helping UE because I want to leave a legacy. I feel that the greatest gift I could give a country that has helped me live comfortably is to give the best education to the Filipino people, especially the masses who cannot afford the elite schools." This pretty much sums up the philosophy behind my soft heart for education," Tan said.
Biggest employer
Tan also takes pride in the fact that the Lucio Tan Group is one of the biggest employers in the country.
"We're also one of the largest taxpayers in the Philippines. By constantly keeping the high quality and affordability of our products and services, we want to be known as the best in what we do. By doing so, we get to keep our
large manpower base and at the same time contribute more to the national treasury," Tan said.
Promoting the Philippines
"At every opportunity, we try to promote the Philippines as a good place to invest in. "Our national flag carrier, Philippine Airlines (PAL), is leading the promotion of 'brand Philippines.' Everywhere we go, we make sure that PAL displays warmth, hospitality and everything that is good about the Philippines and its people. I think this is our best contribution to promoting 'brand Philippines' since PAL often makes the first impression to regular and first-time visitorsto the country. Of course, there's much room for improvement, but we have been constantly upgrading our systems and equipment, our products and promos while maintaining value for money.
"Aside from PAL, Tanduay has also earned its place in the global marketplace for its world-class rhum. Making our products world-class and bringing them out into the world market is our main contribution to promoting 'brand
Philippines.'
Helping hand
"My foundations continue to explore innovative approaches in helping improve the quality of education in the Philippines. In partnership with the government, the Lucio Tan Group of Companies is always on the lookout for
opportunities to offer a helping hand.''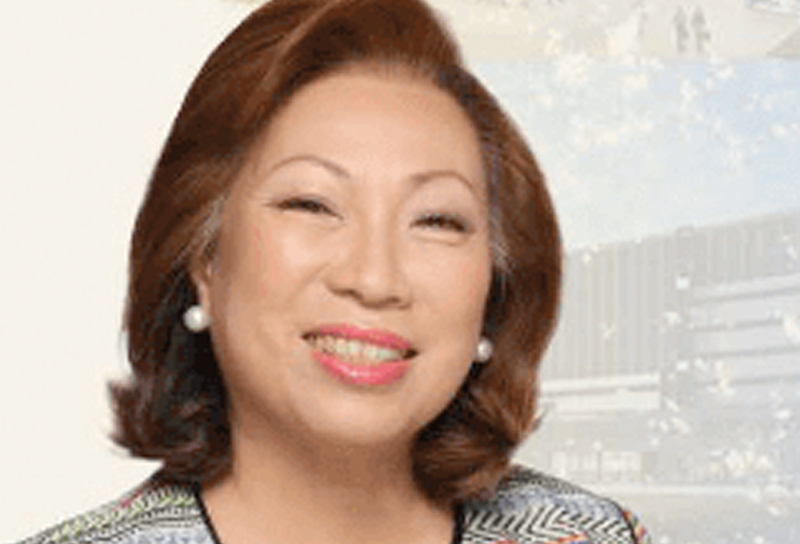 Filinvest Group
Philippine STAR: What has your group contributed toward nation-building?
Filinvest Development Corp. President and CEO Josephine Gotianun-Yap: Through the years, we have positioned ourselves in industries and areas that contribute to and benefit from the country's advancement, thoughtfully taking opportunities in growth areas only when the timing is right.
Whether it be housing for the affordable and middle-income and overseas Filipino workers, consumer loans for the mass affluent in a consumption-driven economy, offices for the estimated $24-billion strong business process outsourcing (BPO) industry or power for the revitalized and fast-growing Mindanao region, we have always sought the underserved and growing markets.
We strive for sustainable and inclusive development in the various communities where we operate. Furthermore, two common themes among the various subsidiaries of Filinvest Development Corp. are education and care for
the environment.
Education
Andrew Gotianun Foundation, funded by our founder's family, has topped off the Andrew L. Gotianun Center for Integrated Technologies, a technical-vocational track senior high school that aims to provide educational opportunities for the underprivileged in Visayas and Mindanao.
The P500-million grant includes board and lodging for 480 live-in scholars from the region. The Filinvest City Foundation continues its yearly scholarship program for southern Metro Manila students now reaching 600 scholars annually.
Filinvest Development Corp. Utilities Inc. (FDCUI) has been supporting its host communities in Mindanao through developmental activities such as workshops and training sessions on various topics including entrepreneurship and disaster risk response.
It has also engaged the younger members of the community in educational activities such as supporting an interactive exhibit for a science fair in Villanueva as well as actively promoting and preparing potential scholars for the Andrew L. Gotianun Sr. Center for Integrated Technologies located in the Xavier University campus in Cagayan de Oro City, Misamis Oriental.
Environment
To promote awareness of the environmental impact and provide environmental support for the various communities, FDCUI, Filinvest Land and the hotels participated in coastal cleanups in their respective sites while FLI continued its annual tree-planting activities.
For the annual clean-up, employees of FLI, FDCUI and the hotels helped to clean the shoreline in various locales.
Further, in late 2018, our hotel management joint venture, Chroma Hospitality Inc. launched an anti-plastic pollution program which aims to reduce plastic use in the hotels.
FDCUI also committed to support a mangrove rehabilitation program in Villanueva, Misamis Oriental by providing a one-year maintenance and monitoring fund. In all, FDC remains committed to helping the communities it operates in while steadily growing as a major conglomerate in the Philippines.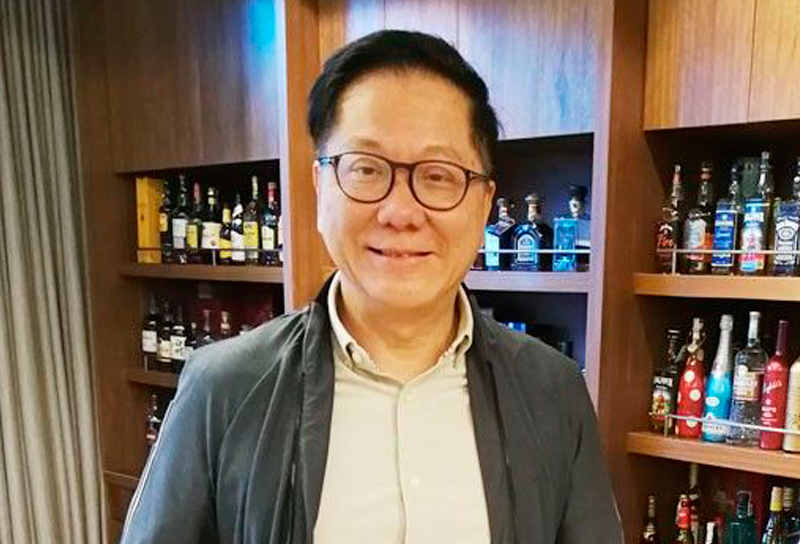 Alliance Global Group
One of the country's biggest groups is no doubt the conglomerate founded by Dr. Andrew Tan. It is also one of the fastest-growing business empires. But underlying this growth is Tan's vision to contribute to this country and its people.
Tan's Philippine Stock Exchange listed Alliance Global Group Inc. builds condominiums and BPO offices through Megaworld Corp; operates hotels and casinos through Travellers International; runs the McDonald's fastfood chain in the Philippines through Golden Arches Development Corp.; and owns the world's biggest brandy company, Emperador Inc.
His success did not happen overnight but was relatively shorter than other taipans who started their businesses after the Second World War. Still, it was definitely not an easy climb to the ladder of success. Dr. Tan had a dream of putting up his own liquor brand and it all started one fine day in 1974 when his father, a factory worker, opened a bottle of Fundador – tall, gleaming and imported from Spain.
The taipan, a young man at the time, knew the occasion was very special because a bottle of Fundador was a luxury
for the family. His parents were poor immigrants from Fujian, China. Home was a cramped 20-square meter apartment in the maze-like district of Binondo in chaotic downtown Manila.
But for his father, the occasion was worthy enough to celebrate with an expensive bottle of brandy. Tan, after all, had just graduated from the University of the East where he finished Business Administration with honors. He could not forget that moment and right then and there promised himself that he would make it big in this world, have his own brandy company as big as Fundador, and drink a glass anytime he wanted.
He achieved his dream and because of this vowed that he would be instrumental in letting other Filipinos reach theirs as well. He enabled Filipinos to have a lifestyle experience that they can enjoy. This, his eldest son Kevin said, is one of the groups's contribution to the country.
Philippine STAR: What does Alliance Global want to see or dream for this nation?
Alliance Global Group CEO Kevin Tan: Our vision is to uplift society and do our part in nation-building. We do that in our way through our townships. We are now present in 30 cities across the country. We believe that when we come into a city, we can jumpstart a new economy there.
First homes
The areas that we went to are sometimes agricultural but when we came in, we created new industries. Tourism is just one example. When we come in, we build the infrastructure, we build sustainable townships, and we also create access to people to buy their first homes. Many people still don't have homes so every year we add 10,000 to 20,000 homes and we make it reachable to all segments – from high-end to lower markets.
Live, work, play
We are able to provide homes near jobs and we are able to give a lifestyle to Filipinos. They live, work and play in one place they can enjoy. We pioneered the creation of townships all over the country. These mixed-used spaces combine work, play and home, changing the property development landscape in the Philippines. In the last 30 years Megaworld has been a pioneer of many, many things. We started actually as a condominium developer.
It was a time when Metro Manila was reeling from quite a lot of crises. At the time, condominiums were considered a luxury. My father's vision was to create products that are attainable. So we were the first to launch these condos with affordable payment terms and smaller cuts. We revolutionized condo-living in this country.
Biggest landlord
Today, the Andrew Tan Group is the country's biggest office landlord and continues to grow its office footprint and the rest of the business as well. Last year, the property giant grew its net income by 17 percent to P15.2 billion from P13 billion a year ago as the company's rental business remained strong.
Indeed, part of Dr. Tan's vision was to enable people to live where they work and live where everything is just within reach. Thus, over the last 30 years, the Megaworld Group has expanded its township developments across the Philippines. The company now has 24 townships across the country and hopes to bring this to 30 in the next few years.
Learning and arts
True to the vision of Dr. Tan, these townships are designed to highlight venues that are conducive to learning and creating artistic outputs.
Indeed, Megaworld townships provide a lifestyle and champion Filipino arts and culture not only in Metro Manila but also in the entire country. This started with one man's vision to dream — first for himself and second, for his country.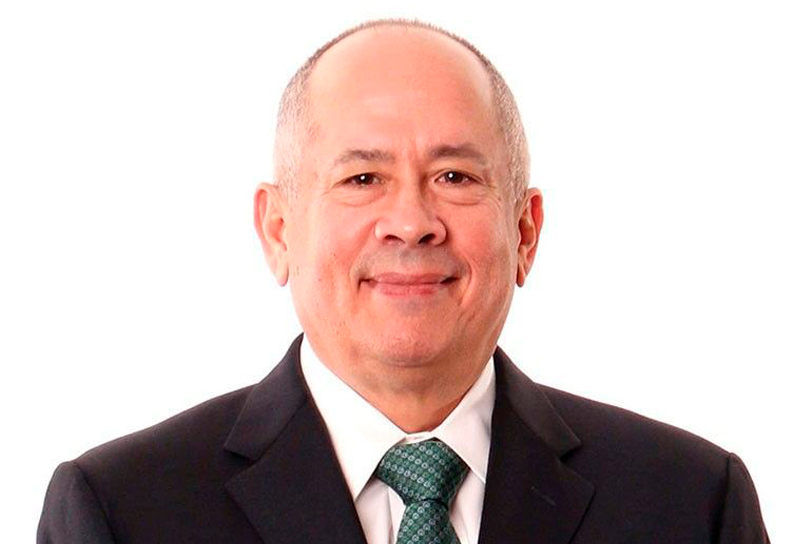 Aboitiz Group
Philippine STAR: What has your group contributed toward nation-building?
Aboitiz Equity Ventures President and CEO Erramon Aboitiz: From investing to meet infrastructure demand to providing innovative solutions to empower small businesses, we have and continue to leverage our capabilities to drive change for a better world by advancing business and communities.
We anchor our actions and decisions on the time-honored values of integrity, teamwork, innovation, and responsibility that characterize the Aboitiz Way, the critical element and secret sauce to our organization's success over the last 100 years. Our values and culture keep us firmly focused on fulfilling our purpose and brand promise.
The Aboitiz Group is an organization that puts sustainability at the core of our growth strategy, anchored on our philosophy that "we can do well by doing good, always making the right long-term decisions that balance the interest of people, planet, and profit." Aboitiz Foundation Under our ''People bottomline'' is corporate social responsibility (CSR), which is driven by the company's corporate foundation, the Aboitiz Foundation.
We partner with our neighboring and host communities to promote inclusive growth, specifically in the areas of education, enterprise development, and environment. In 2018 alone, the foundation implemented more than 1,800
CSR projects amounting to P419 million, reaching nearly a million direct and group beneficiaries.
One of the best definitions of a progressive nation is having an accessible quality education. Aboitiz spent P191 million or 45 percent of its total CSR budget last year on education-related projects. Our goal is to provide access to holistic and inclusive quality education that will result in further education, gainful employment, and entrepreneurship.
Aboitiz has been recognized by the Department of Education as one of its biggest givers. This year, Aboitiz donated $10 million – a landmark endowment – to the Asian Institute of Management (AIM) Scientific Research Foundation to support AIM's degree programs, professorial chairs, student loan programs, as well as site and facilities improvement at the newly renamed Aboitiz School of Innovation,
Technology & Entrepreneurship – a move that the Institute believes will address the demands of an emerging knowledge and technology economy in Asia.
Global concerns
In a country that is prone to disasters, Aboitiz is also doing its share in increasing the capability of the local government in
disaster preparedness. Through our WeatherPhilippines Foundation, we aim to build a "weatherwiser" nation, espousing a preventive approach to disasters rather than a reactive one.
We continue to pursue the alignment of each of our social responsibility goals with the United Nation's Sustainable Development Goals of SDGs and the Philippine Development Plan to respond to larger and global concerns on education, poverty reduction, climate change, responsible consumption, disaster risk preparation, and multi-sectoral partnerships.
On the environmental front, the Aboitiz Group has been the Department of Environment and Natural Resources' key partner in conservation initiatives that are heavily tied to climate action through our A-Park, an annual tree-planting initiative
that supports the government's National Greening Program.
The Group is also maintaining a Pawikan Center in its Cleanergy Park in Davao City that helps save the endangered hawksbill turtle or pawikan.
Philippine STAR: What does the Aboitiz Group want to see or dream for this nation?
We envision a thriving Philippineswhere we continue to lead, influence, and drive change for the betterment of our stakeholders, which include not only our shareholders but also our fellow team members, our fellow Filipinos, our communities, and our nation.
The Aboitiz Group is committed to always lend a helping hand to our fellow Filipinos who are in need of prompt assistance. At the heart of the support we give and driven by the value of responsibility, we made sure that our programs were the kind of assistance that would make a significant impact on the lives of our countrymen.
On the business front Our power generation projects are part of our continuous exploration of solutions to meet our country's growing energy requirements while being guided by our balanced mix strategy: expand our balanced mix portfolio of renewable and thermal power.
Our banking and financial business, UnionBank, is leveraging technology to bring greater financial inclusion for millions of unbanked Filipinos. Our food business Pilmico's recent acquisition of a majority stake in Gold Coin – a major animal feeds producer operating in 11 countries – not only spreads Pilmico's footprint internationally but also fulfills our promise of being partners for growth to impact more lives and industries. As our partners become successful, families live better lives and our communities advance, which ultimately, results in positive change to our society and inclusive economic development.
Our infrastructure is gaining ground in our long-term goal of advancing the lives of Filipinos across the country through innovative and sustainable infrastructure solutions in water, airports, digital infrastructure, and cement manufacturing spaces.