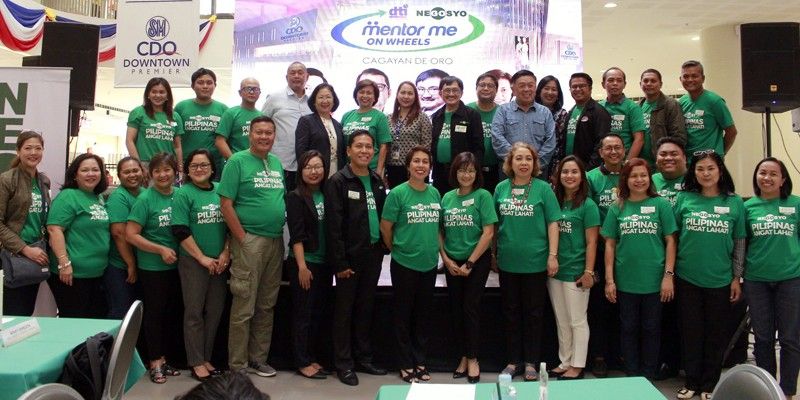 Over 40 mentors shared their time and knowledge on entrepreneurial mind-setting and marketing during the 18th rollout of Go Negosyo's Mentor ME On Wheels at the Event Center of SM Cagayan de Oro Downtown Premier last May 30.
Mobilizing the 3M's nationwide
Our goal for our 3M's of entrepreneurship — Mentorship, Money, and Market — is to bring it closer to all micro and small entrepreneurs nationwide. We believe that the right mentorship is an important factor in the success of many entrepreneurs. It must be then coupled with the exposure to market and ease of access to financial institutions. With mentors, MSMEs will be guided from the inception to the implementation and achievement of their business' success.
Last month, we brought our mentorship programs Mentor Me On Wheels and Money Market Encounter to three cities: Cagayan de Oro, Iloilo and Baguio City. These programs are organized in partnership with the Department of Trade and Industry. Through these consecutive rollouts, we have served over 1,200 mentees and gathered hundreds of mentors who volunteered their time to provide guidance to our MSMEs.
This is just one way of mobilizing mentorship here in the Philippines. I hope all the ideas shared between mentors and mentees will boost their businesses.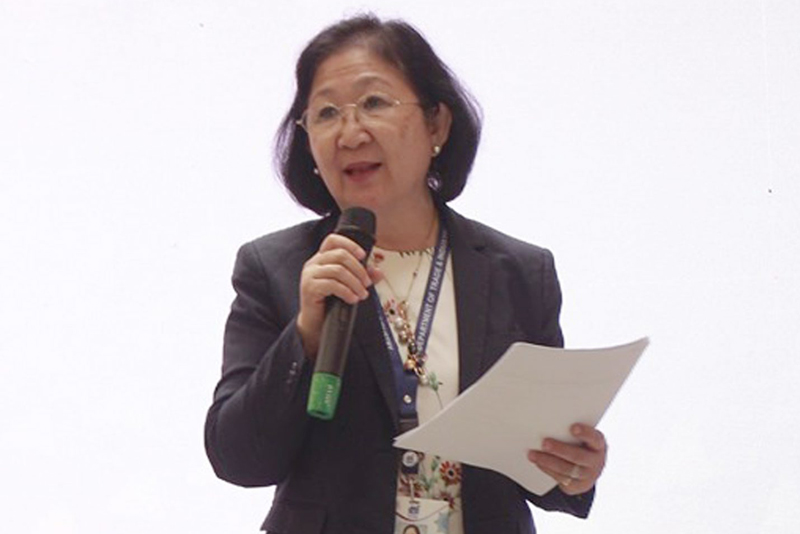 DTI regional director Linda Boniao welcomes mentees.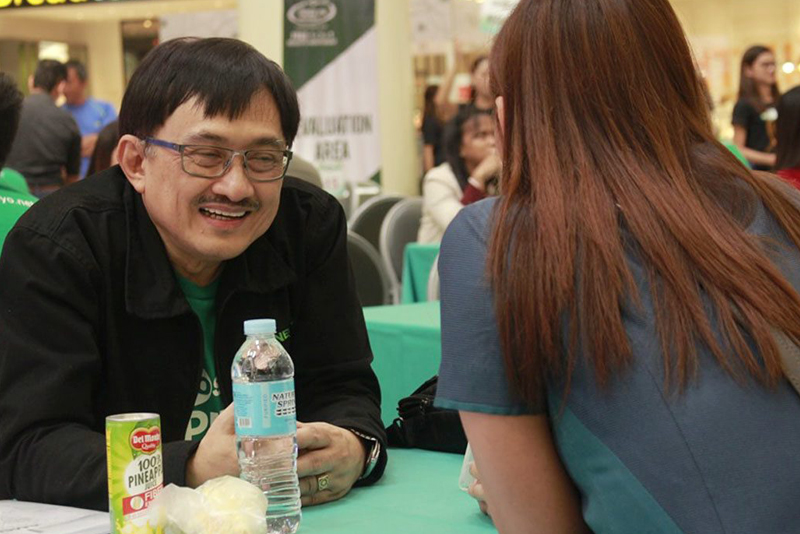 Dean Virgilio "Nonoy" Espeleta imparts business ideas to his mentee.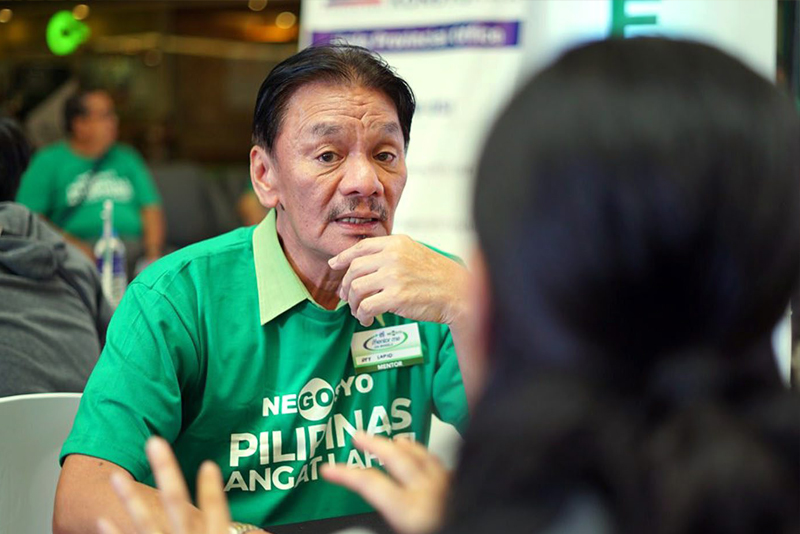 Rey Lapid, president and founder of R. Lapid's Chicharon & Barbecue during the mentoring session at the Northpoint Event Centre of SM City Iloilo last June 21.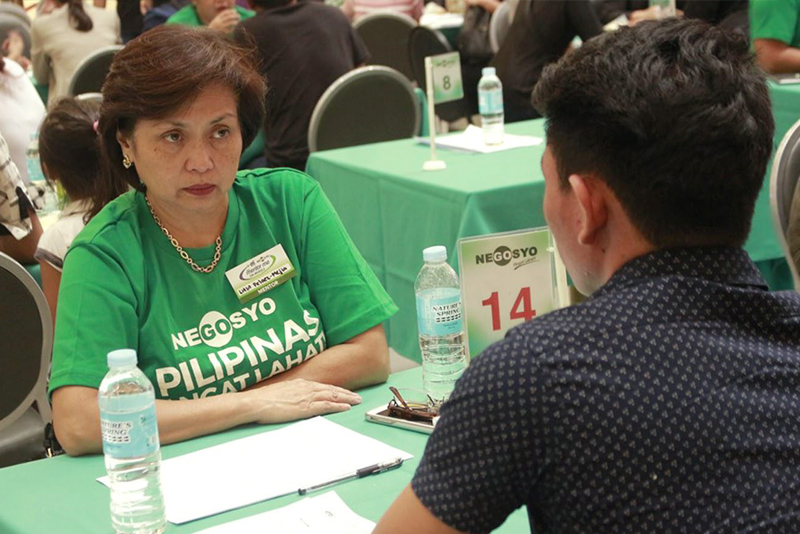 Mercedes Pelaez-Mejia, CEO of SLERS Inc., with her mentee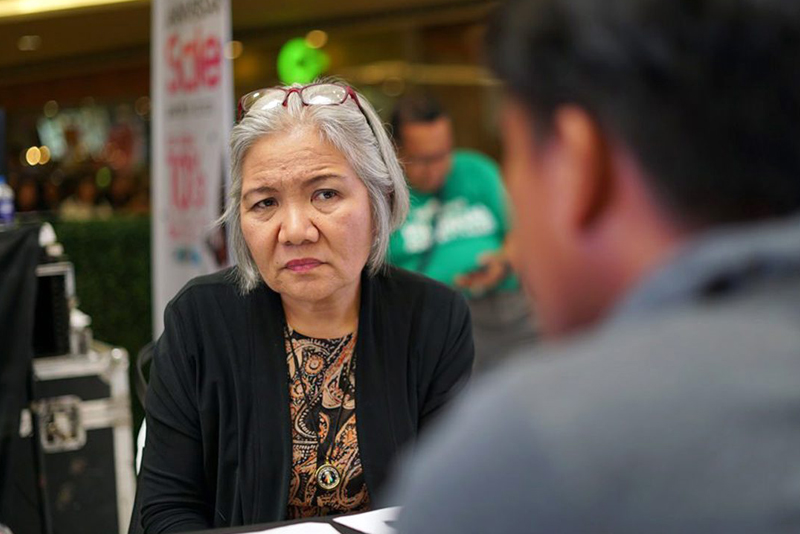 OIC-RD Rebecca Rascon and her mentee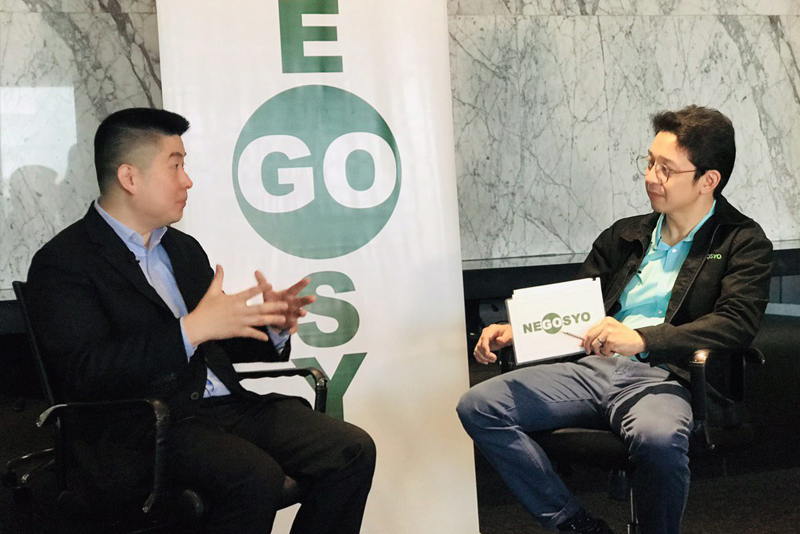 Mang Inasal founder and Double Dragon president Edgar "Injap" Sia III shares his humble beginnings and advises fellow Ilocanos during his interview with Go Negosyo mentor RJ Ledesma.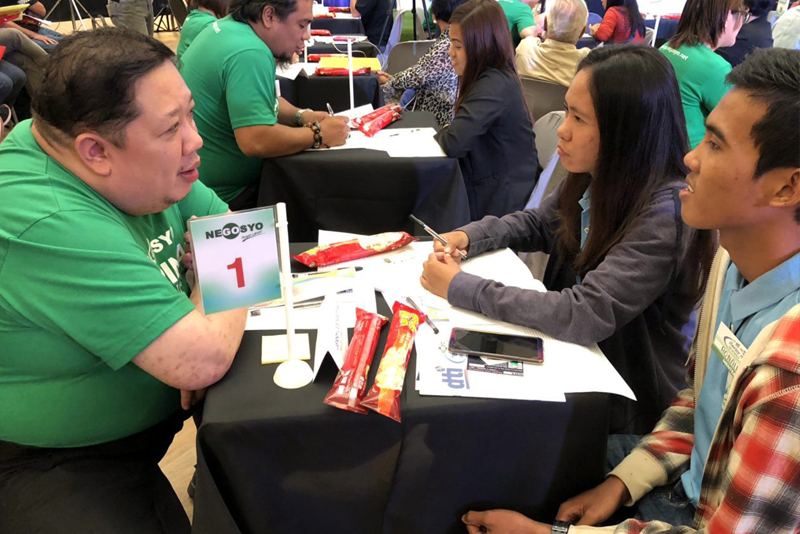 Go Negosyo mentor Jerry Yao with his mentees from Baguio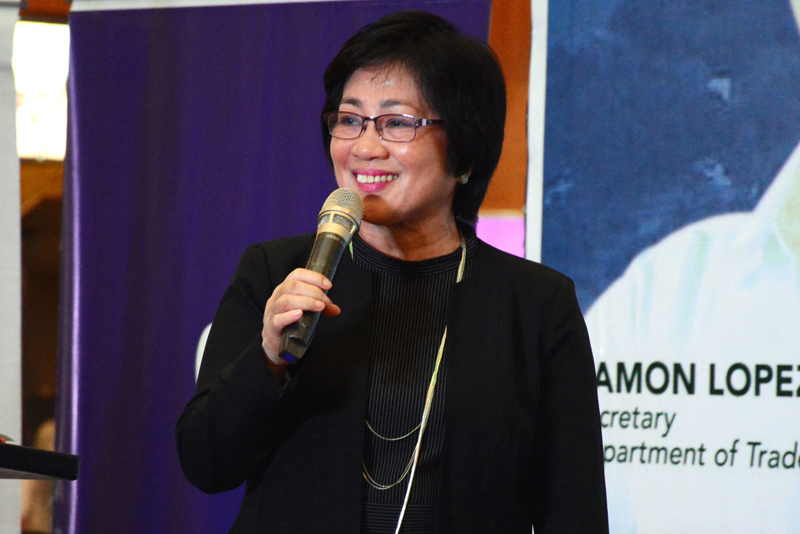 Myrna P. Pablo, regional director of CAR - DTI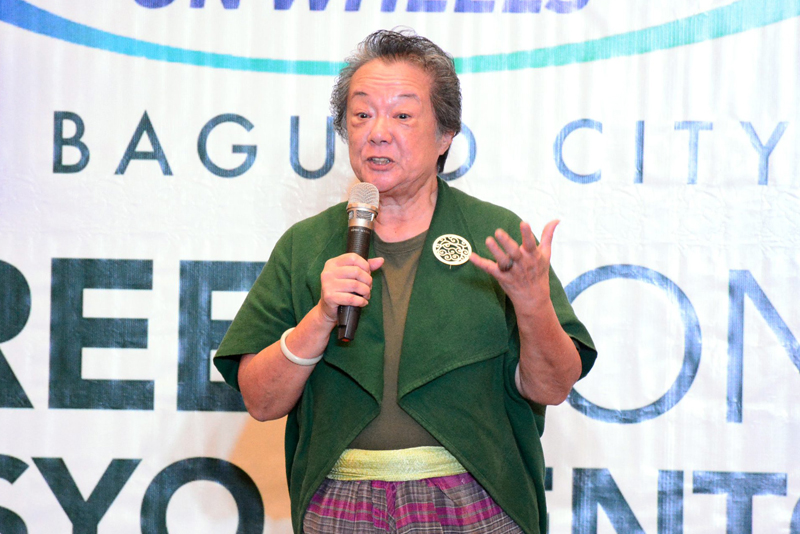 Adelaida Lim, president of HABI & The Philippine Textile Council Inc., empowers the creative community of Baguio through mentorship.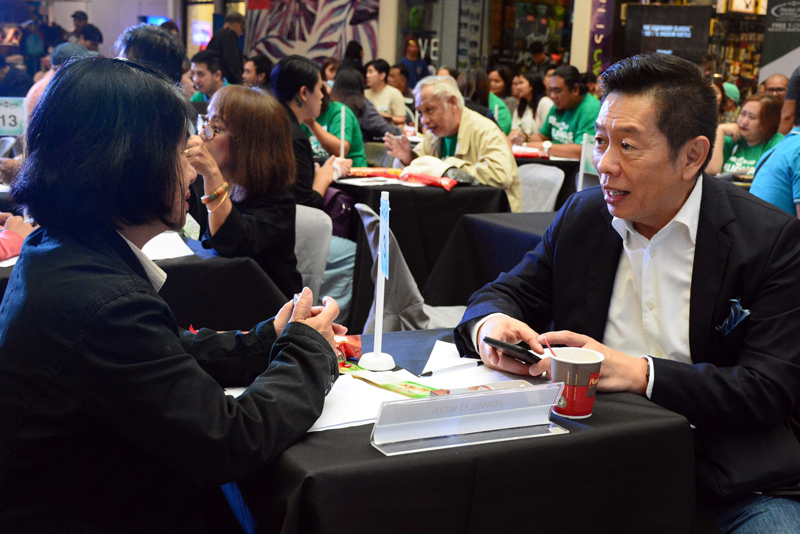 The French Baker president and CEO Johnlu Koa helps a mentee develop a new product by innovating her current peanut butter business. He also represented PA Joey Concepcion in consecutive events in Baguio City.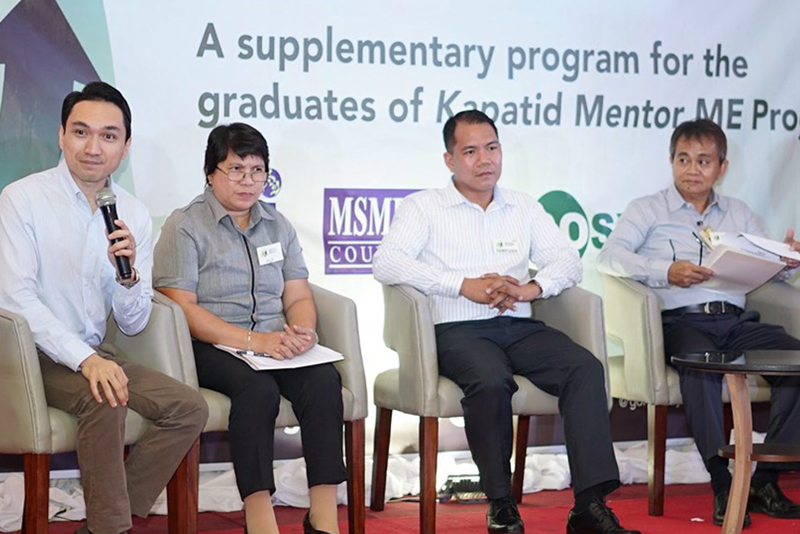 A forum at Money Market Encounter Region 6 on getting financial help from banks and MFIs in financing micro and small entrepreneurs: Panelists were One Network Bank, SB Corporation, Bank of Makati, Land Bank of the Philippines and Security Bank.