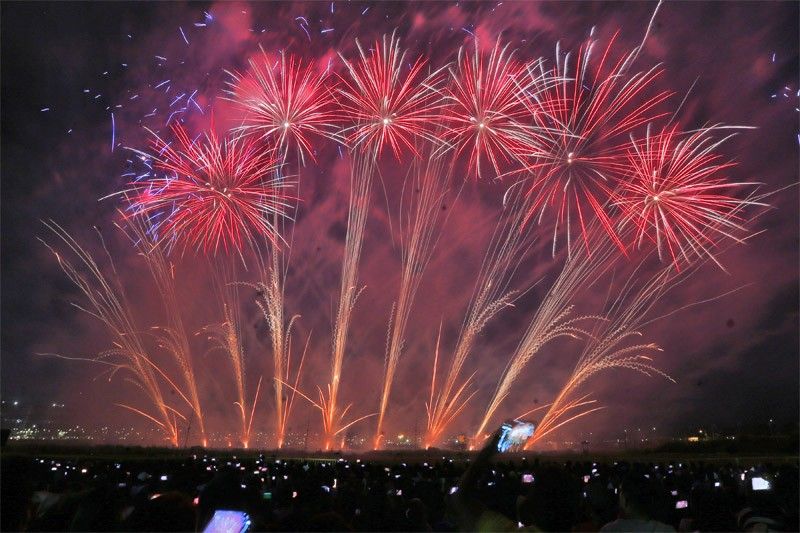 Awed spectators look up and take photos during the 10th Philippine International Pyromusical Competition in SM City Clark last March 30.
Photo Release
More than just a Freeport Zone: How Clark has become a tourism hub
MANILA, Philippines — Clark clearly has a lot going on as a Freeport Zone in Angeles City, Pampanga. It has become a central fixture in Northern Luzon when it comes to culture, entertainment, leisure, business, and aviation.
Given its proximity to airports and major roads—it's a one-and-a-half hour trip from Metro Manila—Clark also serves as a major tourists hub, connecting everyone to numerous festivals and happenings year-round.
For families, business travelers, thrill-seekers, and curious wanderers, here are 5 things that will add Clark in your #travelgoals:
1. Hot Air Balloon Fest
The Philippine International Hot Air Balloon Fiesta is one of the biggest annual highlights in Clark, Pampanga. Meant to boost Clark's tourism economy in 1994, the festival is now on its 22nd year of bringing world-class sports aviation entertainment and discovery.
The festival is a 4-day affair that gathers local and international balloonists and attracts almost 100,000 spectators every year. Apart from hot air balloons, the festival also features other aviation attractions such as paragliding, skydiving, aerobatic exhibitions, kite flying, radio-controlled aircraft flying, and so on.
2. Philippine International Pyromusical Competition
A most recent addition to the attractions in Clark, the Philippine International Pyromusical Competition is a tradition of pyrotechnic excellence of participants coming from all over the world.
This year marks an entire decade of setting the skies ablaze with light and color.
With two participating countries firing each day, the festival runs for five days, lasting as much as six weeks. The pyrotechnics make sure to be environmentally responsible by complying with international standards for environmental safety, in solidarity with other countries and theme parks in different parts of the world.
3. Toyota Vios Racing Festival
Formerly Toyota Vios Cup, this annual motorsports event is a haven for casual and die-hard car fans seeking an elevated adrenaline experience.
Held at the Clark International Speedway, the country's biggest racing series has, for the past five years, never disappointed.
It continues to serve as an inspiration for all participants of the local racing scene, the sacred ground of finding new talents to represent the country in future motorsports events, and as a level playing field for local automakers to showcase their craft so that they may be taken seriously.
4. Dinosaurs Island
Also known as Clarkland, this animatronic theme park also doubles as a museum of sorts for all visitors looking for a unique interactive experience while at the same time want to travel back in time to witness various likenesses of noble, ancient beasts.
Dinosaurs Islands are split into different zones: Dino Trail, Insectlandia, and Unearth Museum. The Dino trail houses 30 animatronic dinosaurs; Insectlandia displays several highlights on different giant insects of the Mesozoic era; the Unearth Museum is a "fossil repository" showcasing different ways to learn about the prehistoric age.
5. SM City Clark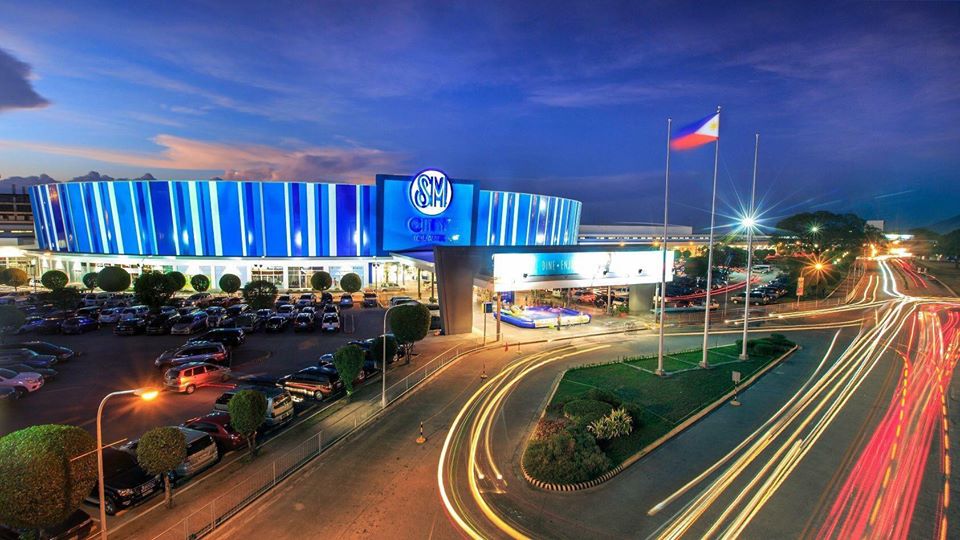 A visit to SM City Clark completes the Clark experience. SM City Clark via Facebook
No experience in Clark is complete without a trip to SM City Clark. The vast, sprawling mall offers everything you need from dining and leisure to amusement and shopping—especially with friends and loved ones coming from the nearby airport, for example.
If looking for ease and comfort under the heat of the summer sun, SM City Clark is an oasis in the north.
SM Supermalls is constantly on the lookout for #SMThingNew to maximize the Filipino lifestyle. It also strives to support and pioneer local events and festivities that empower and educate customers.
For more information, visit SM Supermalls' official website at https://www.smsupermalls.com, or check them out on social media by searching @smsupermmals on Facebook, Instagram, and Twitter.