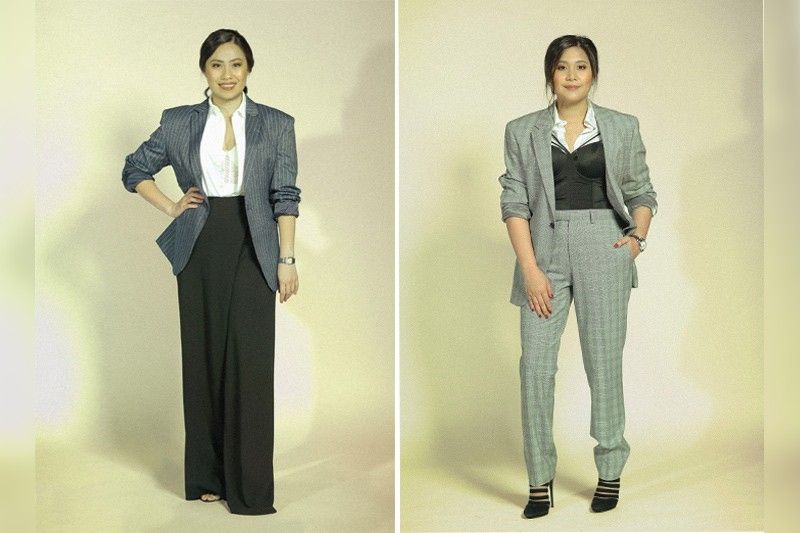 From boldly starting a company on their own terms to coming up with great campaigns for brands, Claudine de Leon (left) and Theresa Leung, the women behind Leung De Leon Marketing Services, maintain a standard of doing quality work for clients.
LDL/Photo Release
Mad (Wo)Men: Bringing sexy back in advertising
MANILA, Philippines — For decades, men have dominated the world of marketing and advertising as illustrated by popular television series, "Mad Men." It shows how difficult it is for women to get the opportunity and the experience to break into the industry. But there is no denying that it has its fair share of fantastic female leads.
Today, women make up almost 50 percent of those working in the advertising industry, including a relatively small number in top executive positions, like Theresa Leung and Claudine de Leon.
Leung and de Leon are the owners and managing partners of Leung De Leon Marketing Services (LDL), an award-winning, full-service agency. From boldly starting a company on their own terms to coming up with great campaigns for brands, they have maintained a standard of doing quality work for clients. And this standard has become their mark or, in marketing parlance, their brand.
Here are some of their mad, mad lessons.
It's all about the story
Being a marketer is an interesting role that binds together Advertising, Public Relations, Communications, Customer Service and Brand Image, but it also boils down to one thing: telling a story. To sell a product or a service, you need to have a story in order to really get your customers' attention.
Telling a story about your brand or your company establishes an emotional connection with your customers. It becomes an effective gateway into their hearts. A story also humanizes your brand and becomes more than just a product or a service that they buy.
"With everything that we do for our clients, we ask ourselves, 'What's the emotion? What feelings do we want to invoke?' From there, we think of strategies that will best fit the clients' demands," Leung shares.
Change the conversation
Everyone's talking about disruption nowadays. Most industries are now adapting to the digital revolution and the changes in technology have greatly affected marketing. In this current climate, it's really an adapt-or-die situation. As one of the early proponents of social media marketing, LDL realized the then-unrealized potential of the digital platform.
But this wouldn't be possible without establishing a relationship with their clients. De Leon perfectly puts it, "Get to know your client. Know what makes them tick. Don't be afraid to ask questions. Share your recommendations. Most of the time, they'll appreciate your thoughts because it shows that you genuinely care."
Establish a connection
Content is king, but engagement is queen, and the lady rules the house. This one simple rule is what LDL takes to heart.
As the ruling ladies of LDL, Leung and de Leon believe in creating engaging content for clients. Just as LDL takes care of its relationships with its partner-clients, it also extends the same service and value to brands when it comes to their relationship with customers.
Today, we are witnessing unprecedented changes in technology, bringing new challenges to the advertising and marketing industries. But as with the era of Mad Men, the same old truth still holds sway now that we're in the age of Mad Women: Marketing is all about creativity. You may have all the bells and whistles, the latest apps, or the most accurate data, but it all boils down to creativity.
Creativity is what makes advertising and marketing sexy—nothing more, nothing less.
This 2019, LDL is celebrating 10 rocking years of creativity and passion, and Leung and de Leon are looking forward to what lies ahead for them and their company. "As we approach our 10th anniversary, we envision a team of leaders, thinkers and decision makers. We have exciting projects coming up!" the partners reveal.
After a decade in the industry, Leung and de Leon have proven that it's not enough to act like Mad Men. More than anything else, you do have to get madly creative.
And in the world of marketing, sometimes it takes a woman to get the job done.
Leung de Leon Marketing is an award-winning, full-service agency specializing in buzz-worthy branding, campaigns, PR and events.
Visit ldlmarketing.com and follow @LDLMarketingInc on Facebook, Instagram, and Twitter for more information.