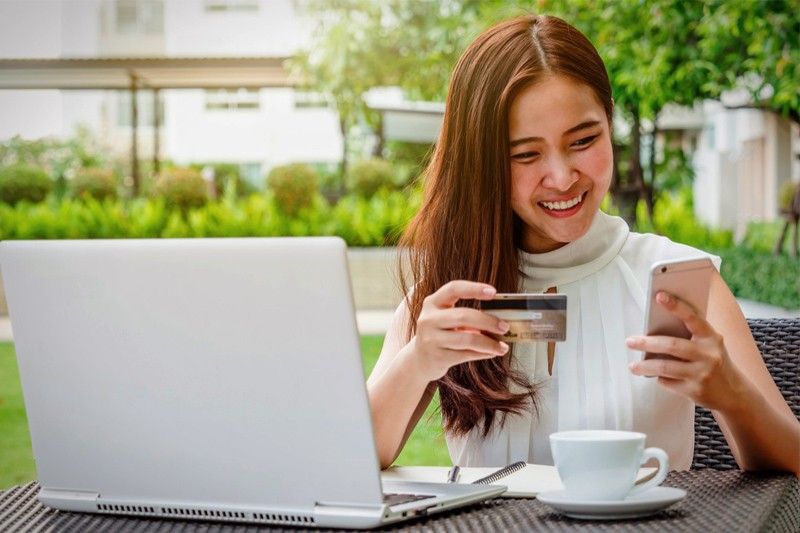 With the right knowledge and attitude, a credit card can actually teach young adults financial maturity and responsibility.
How a credit card can instill maturity and responsibility
(Philstar.com) - February 13, 2019 - 1:35pm
"Don't get a credit card!" Most of us have heard this from our parents. This parental advice is not entirely baseless.
Owning a credit card gives a person spending power, and coupled with immaturity and impulsiveness, it could cost its holder a lot. But with the right knowledge and attitude, a credit card can actually teach young adults financial maturity and responsibility.
On being mature with finances
Owning a credit card is a journey that broadens one's perspective on finances, thereby developing maturity in handling it. Understanding the many hows of a credit card is key.
1. How it works
A credit card allows one to borrow money from a credit card issuer to make purchases subject to terms like paying on time and staying within the credit limit. If you don't pay on time, you'll have to pay interest, which is a percentage of the money you owe the bank.
A credit card also has a credit limit. This is the maximum amount a person can spend using their credit card. If your credit limit is P10,000, and you purchase something for P2,500, what is left of your credit limit is P7,500. The balance remains available for future transactions even before settling the credit.
2. How it charges
Understanding how a credit card company charges interests and penalties is crucial before one even starts swiping. Credit card companies usually give three payment options to "the total amount due," "at least the minimum due" and "amount between the total and minimum amount due."
Below is a simple guide on when you will be charged interest and penalties: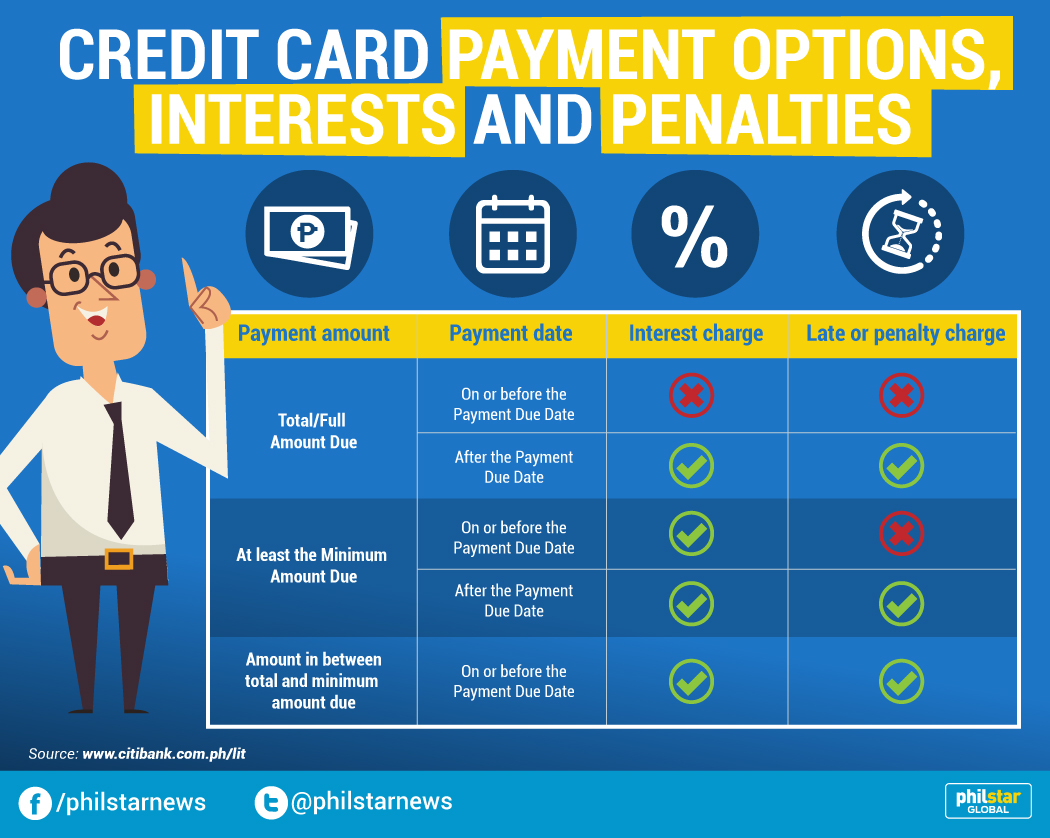 3. How it enables
Credit cards offer three kinds of transactions. The first is for purchasing, whether at a physical or online store. The second is balance transfer, which allows a person to transfer the balance from one credit card company to another. This is usually done to take advantage of lower interest rates offered by another credit card company, or to combine credit card balances for bigger transactions.
Lastly, one can also get cash from their credit card. This usually has the most expensive fee among the three.
4. How it costs
Besides the interest and penalties, a credit card also has various fees—some may be avoided while others are required. Here are the top credit card fees: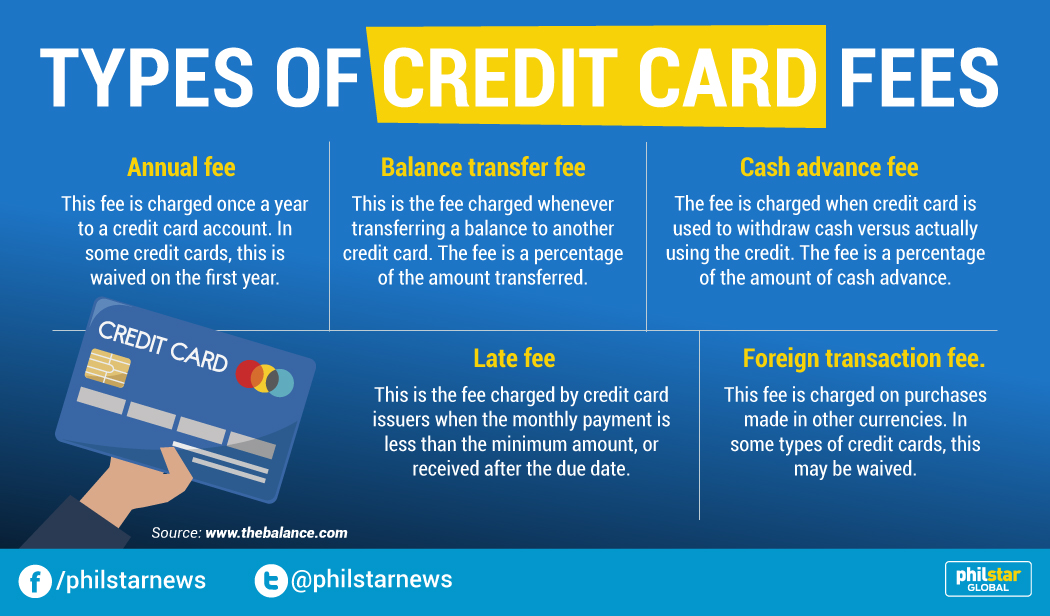 On being a responsible spender
After learning the basics, one is now equipped to be responsible cardholder. And while this is often easier said than done, it is always advantageous to start in the right direction.
1. Choose the right card and use it the right way
According to financial website MONEY,the first step to choosing a credit card is by identifying what it will be mainly used for.
For example, Citi offers credit cards that suit anyone's lifestyle be it for travel, shopping, dining, online, gas purchases, and many more.
MONEY further advises new cardholders to "use the right card at the right time and at the right place." For example, there are credit cards with cash back on expenditure on certain categories like retail and restaurants. These types of credit cards suit young adults best, versus credit cards with cash back on groceries for example.
2. Be a wise borrower
Another tip from MONEY is for borrowers to avoid maxing out their monthly credit limit—even if they will pay it in full. The ideal amount for a monthly spend is 20 to 30 percent of the credit limit as this maintains a good credit score.
As a trick, the financial website says "to use credit card for recurring payments" like bills for postpaid plans or streaming services, among others.
Lastly, to become a wise borrower, make sure to always track the card's transactions via available channels online or on app. For example, using the Citi app, a credit card user can track outstanding balance, payments and available credit limit.
This way, the payment date always stays in mind. This is important because most new credit cardholders forget their payment due date, even if they do have the money to settle the debt.
3. Take advantage of the benefits
While many Filipinos still prefer using cash or debit cards, there are also advantages to using credit cards according to Forbes.com.
Protection from fraud. Credit card companies promise a secure line of defense to fraudulent transactions like skimming, phishing and information and identity theft. Citi for one also offers a second line of defense against fraud. Its unique security features texts purchases or payments to confirm if the user is the actually the one transacting.
If a credit card fraud succeeds, contact your credit card company to know its policy and the next steps to undertake.
Extended warranties. Products or services bought using a credit card often offer more choices in terms of warranty, especially in foreign markets. Some allow extension of warranties, while others give purchase protection.
Rewards. To encourage more credit card users and credit card transactions, companies and bank give out the best rewards programs. This can range from sign-up bonuses, to cash back rewards, airline miles and 0-percent interest rates.
***
Citi supports financial maturity and responsibility in credit card usage. To know more about Citi, visit the official website at https://www.citibank.com.ph/portal/citiph_home.htm, or follow it on Facebook at https://web.facebook.com/CitibankPH.