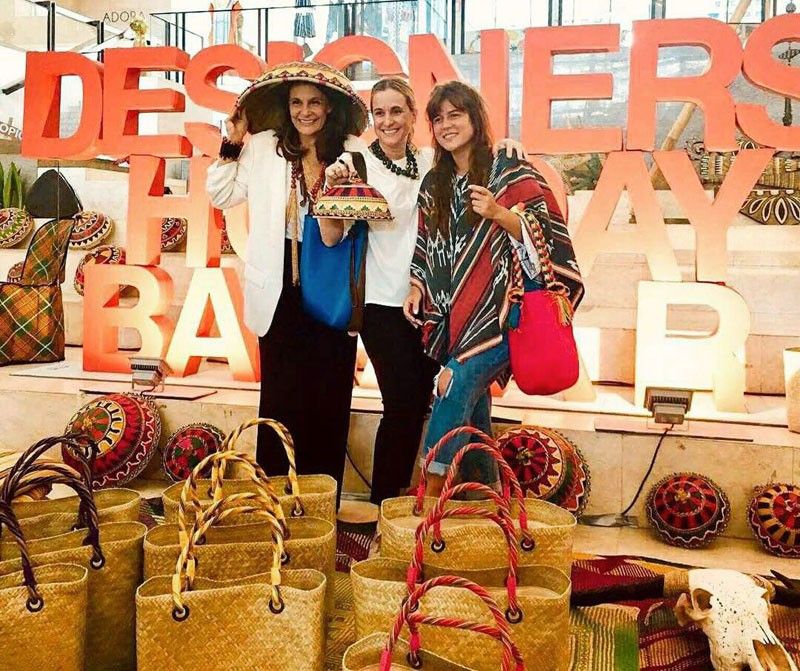 Bea Zobel Jr. with Sofia Zobel-Elizalde, who is raising funds for her Steps Foundation, and Paloma Urquijo Zobel, who creates Pio Pio clothes and accessories.
Bea Zobel Jr. curates holiday bazaar of Philippine wares
MANILA, Philippines — The Designers' Holiday Bazaar is back at the Gallery of Greenbelt 5 until Dec. 16, with two levels of exhibitor booths featuring products from some of the country's finest designers and artisans.
The yearly holiday bazaar, curated by Bea Zobel Jr., showcases Filipino talent and ingenuity with products ranging from woven bags and apparel, handmade accessories, home decor and more.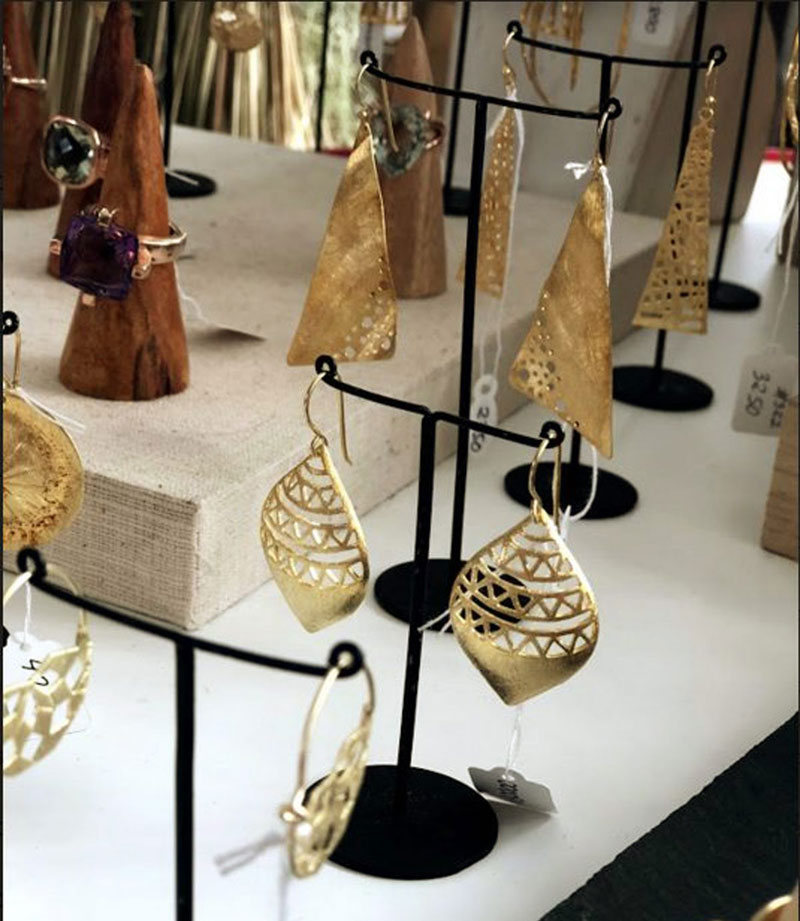 Dara Villonco
Exhibitors are handpicked by Bea, who started the project five years ago to raise funds for scholarships for the Ayala Foundation's Center for Excellence (CENTEX) and Ayala Corporation's APEC schools.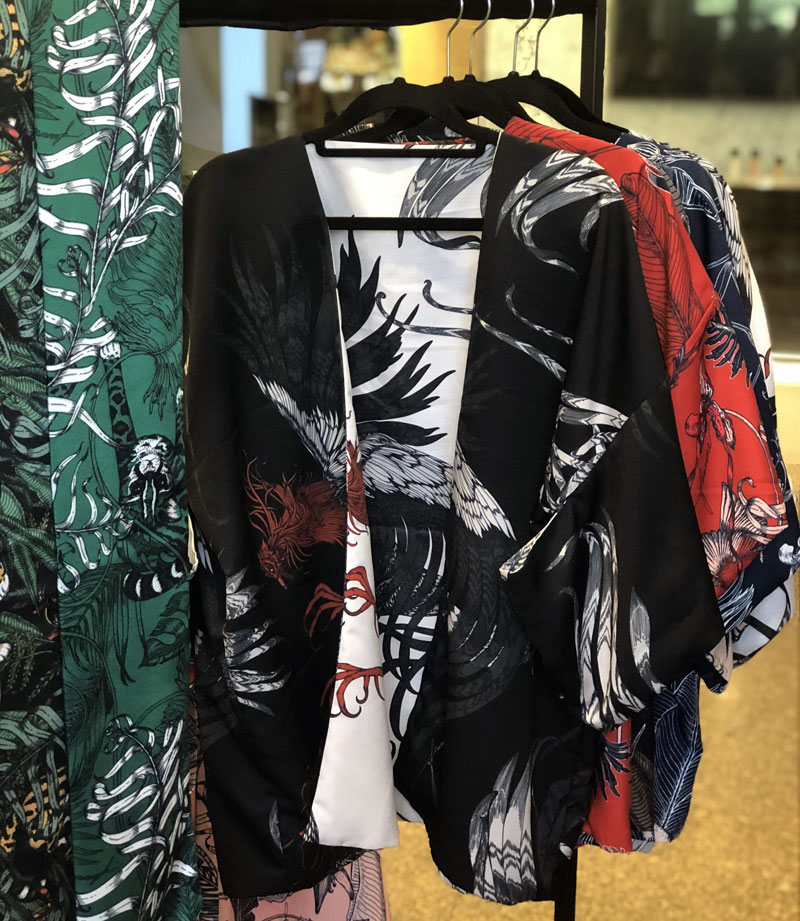 Feanne
"Ayala Foundation told me five years ago that they had to look for funds to help CENTEX kids move from elementary schools to APEC high schools," recounts Bea. "At that time, I was getting together a group of Filipino artists to help me with a fascinating project for El Nido — to form an artist's village. I got this same group to also help me organize the Designers' Holiday Bazaar, whereby 15 percent of sales from the bazaar would go to helping these kids get scholarships for four years while they finish high school. The bazaar would showcase the best of Philippine designers."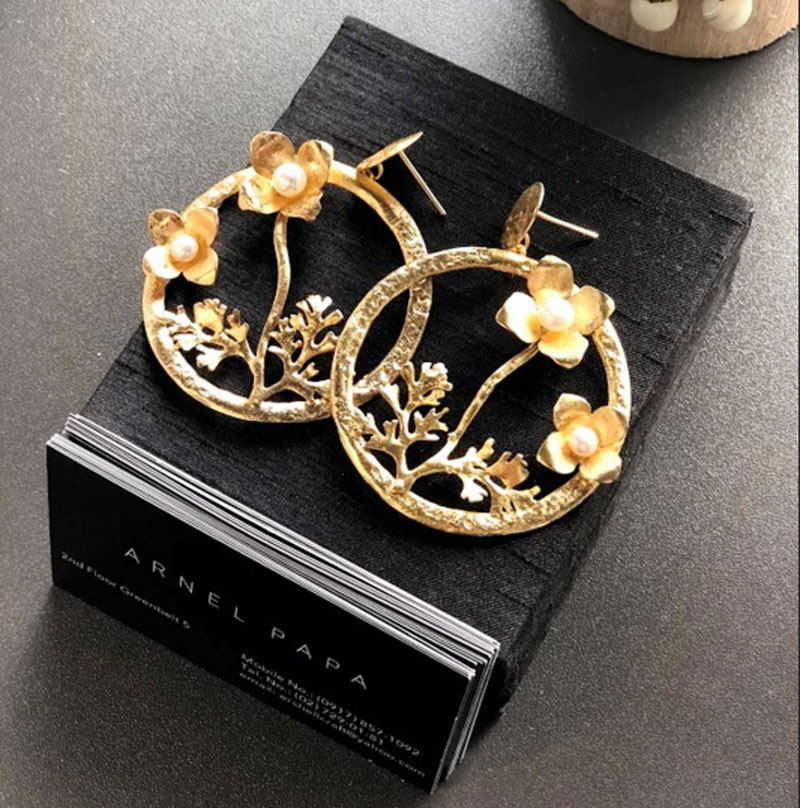 Arnel Papa
A number of this year's exhibitors were invited by Bea's sister, Sofia Zobel-Elizalde, who came on board to raise funds for her own foundation.
"I am thrilled to be joined by my sister Sofia who will also be raising funds for her wonderful Steps Foundation and I am so happy to be sharing a percentage of sales for her dancers," says Bea.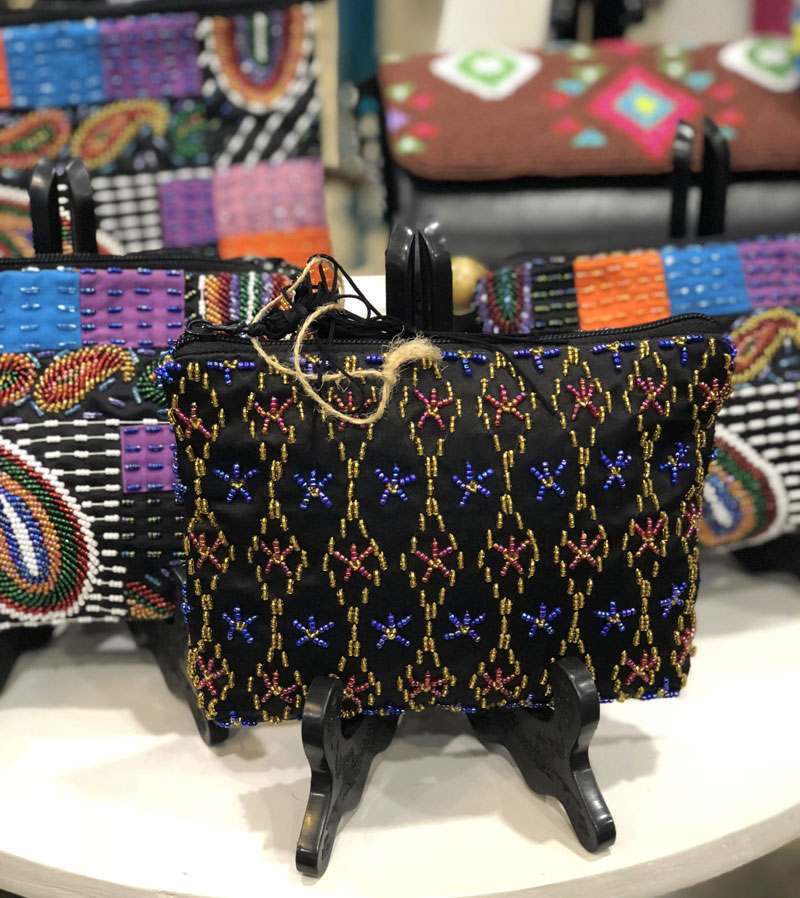 Iraya Mangyan
This year's exhibitors at the Designers' Holiday Bazaar include many of the original designers who helped form the first bazaar, such as Karen Santos, Ding Perez of Etniko Pilipino and Maricris Brias-Floirendo, whose products have come to be symbolic of the bazaar.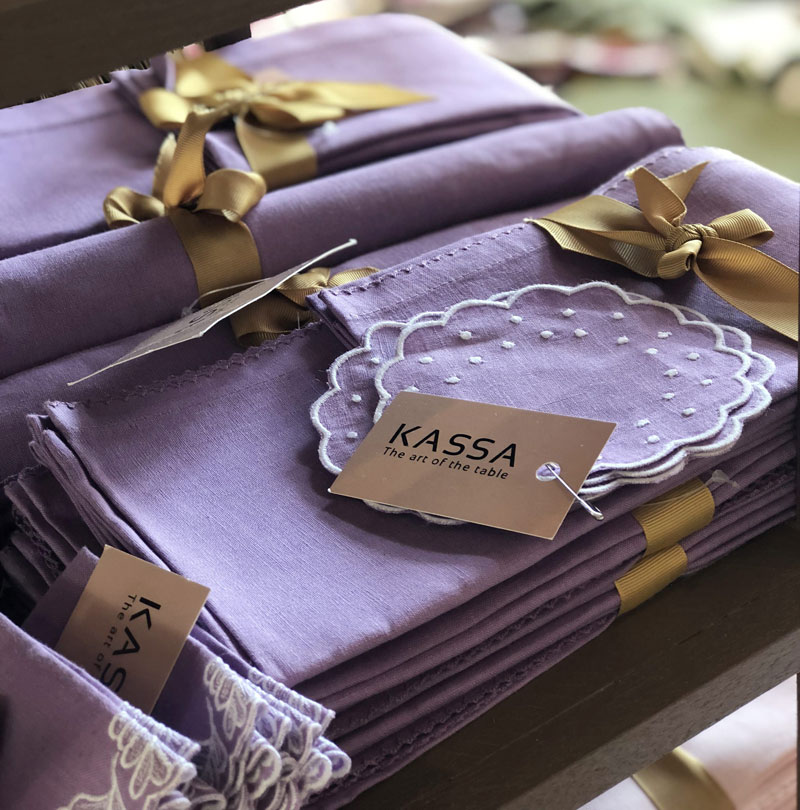 Kassa by Karen Santos
Other exhibitors are well-thought-out additions to the bazaar invited over the years. "Many of our exhibitors not only produce beautiful products," Bea points out. "They also support the livelihoods of different communities, and help to keep their artisan traditions alive. We also help indigenous communities — like the Iraya Mangyan — to sell their wonderful products."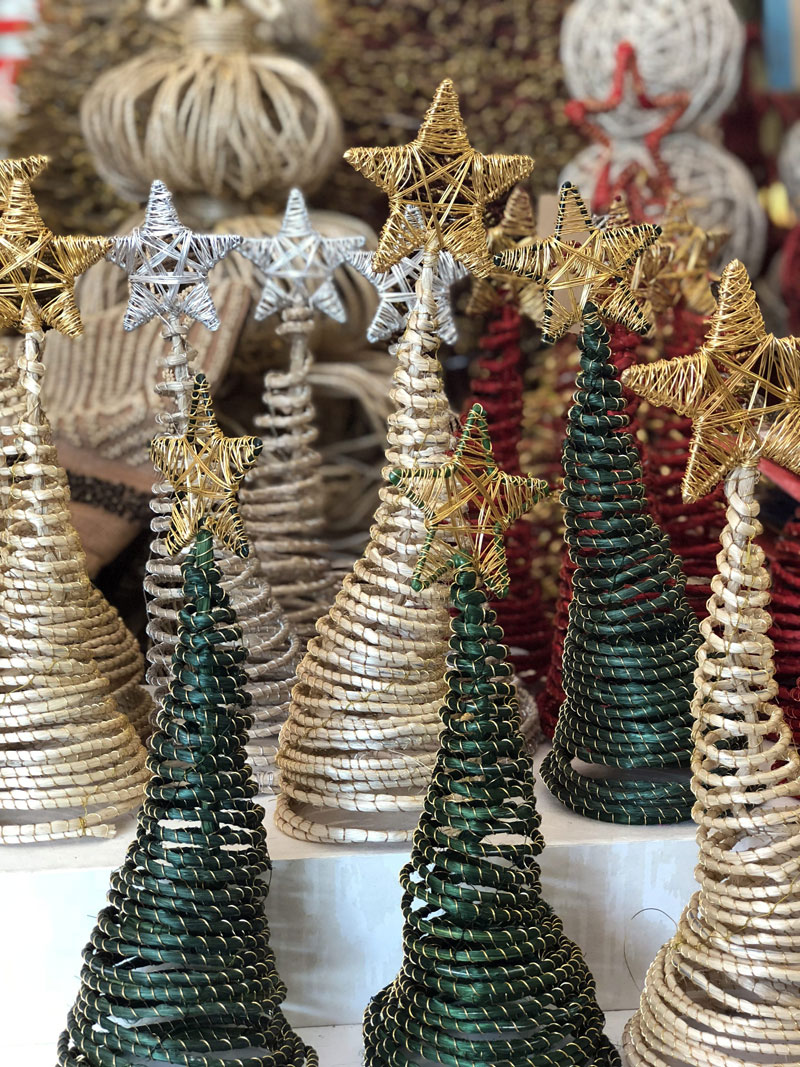 Maricris Brias-Floirendo
This year's exhibitors are spread out across two levels of the Gallery at Greenbelt 5.
On the first level are: Amarie, Betina, DSNY, Etniko Pilipino, Feanne, Gifts & Graces, Ian Giron, Iraya Mangyan, Joel Escober, Kanya, Kassa by Karen Santos, Majordomo and The Good Seed, Manggad, Maricris Floirendo-Brias, Rurungan sa Tubod, Techie Hagedorn, Tsaa Laya, and Yvette's Bags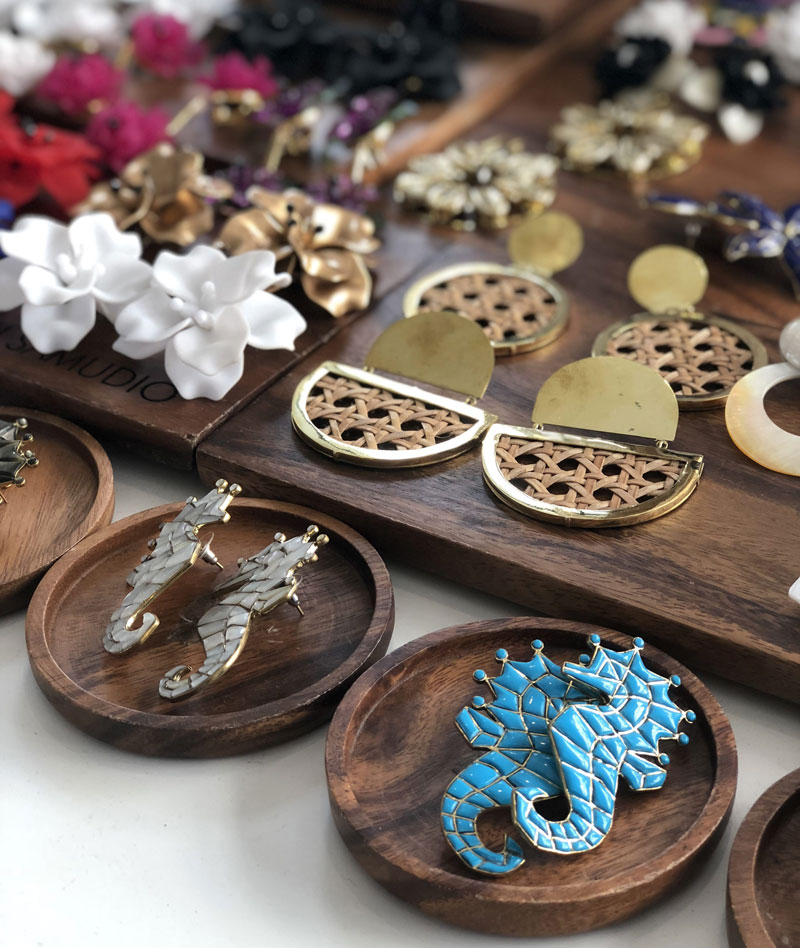 Ken Samudio
The second level, located up the stairs, has the jewelry booths of Arnel Papa, Dara Villonco, J Makitalo, Matthew and Melka and Riqueza, as well as personalized stationery and paper products by Whisk Designs, custom scents by Esscentials Manila, clothing by PioPio, and a popup lounge by Cibo & Lusso.
"It truly does make you proud to know the incredible quality of craftsmanship our designers and artisans are capable of ... plus the proceeds go to such a wonderful cause," says Bea.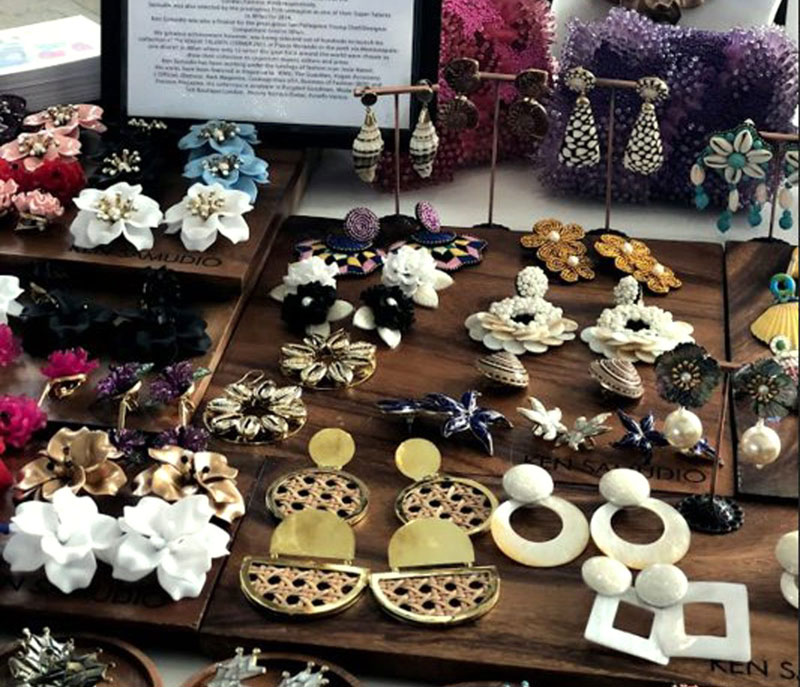 Matthew and Melka
The Designers' Holiday Bazaar runs until Sunday, Dec. 16, and is open during Greenbelt 5's mall hours: 11a.m. to 9p.m. from Sunday to Thursday, and 11a.m. to 10p.m. on Friday and Saturday. For updates and information, follow @designersholidaybazaar on Instagram or Facebook.