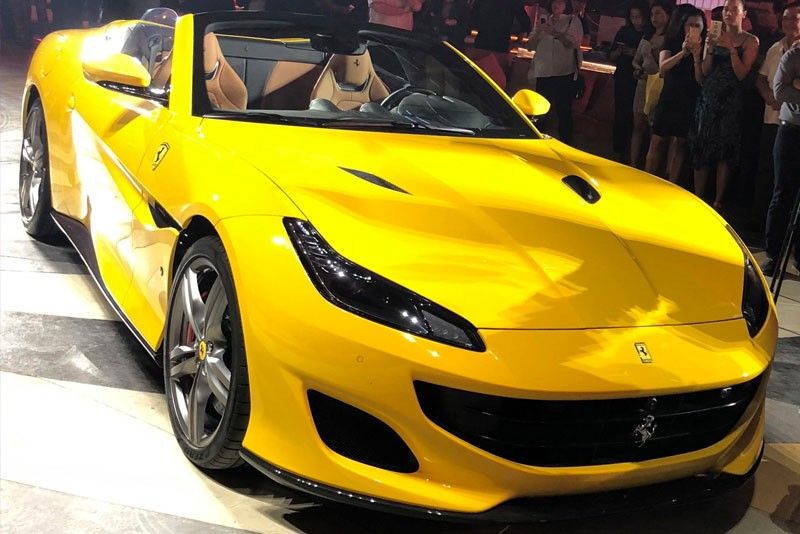 Drive on: The Ferrari Portofino at Okada
The Ferrari Portofino and a new partnership
Kathy Moran
(The Philippine Star) - October 29, 2018 - 12:00am
MANILA, Philippines — I worked hard on this partnership with Udenna," said Wellington Soong of Autostrada Philippines. "And developing trust is not achieved overnight."
Autostrada, the official dealer for Ferrari in the Philippines, unveiled the Ferrari Portofino at The Cove Manila in Okada recently. But perhaps just as important was the new partnership between Autostrada and Ferrari with Udenna, headed by Dennis A. Uy. This partnership marks a significant strategic alliance between Uy and Soong, which paves the way for the next generation of Autostrada to develop and grow the Ferrari brand in the Philippines.
Sitting at the center of the Cove was a yellow Ferrari Portofino. It was definitely a sight to behold with all guests — no matter that they were dressed to the nines — sitting in the driver's seat to take a selfie.
The Portofino represents the perfect combination of luxury, versatility and on-board comfort; the Ferrari Portofino is the new GT set to dominate its segment. After the global debut in Frankfurt last year, the unveiling in the Philippines where GT model lineup had achieved great success was much awaited.
What's in a name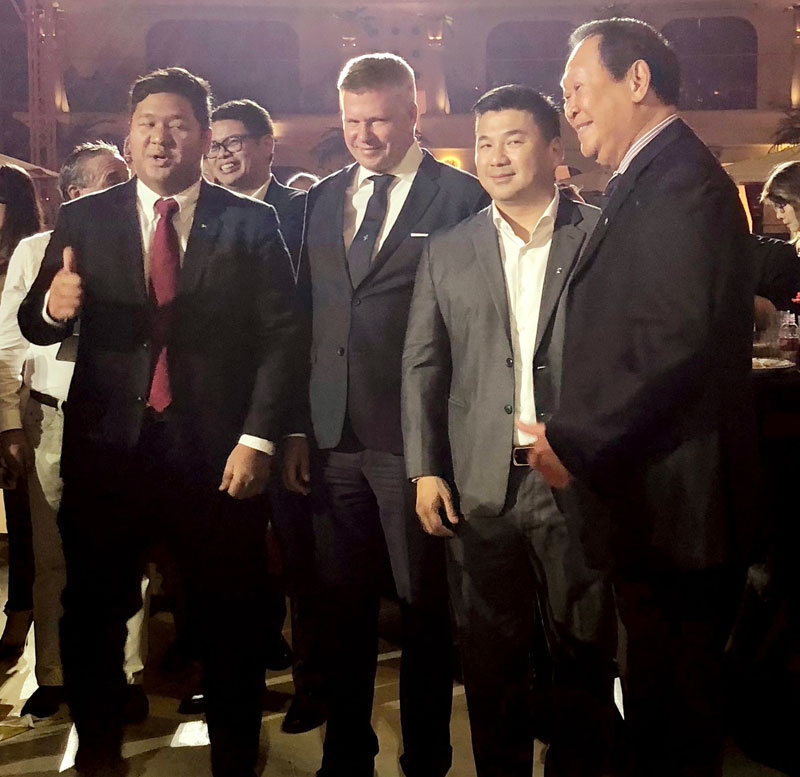 A new partnership: Wellington Soong of Autostrada and Ferrari and new partner Dennis Uy of Udenna (fourth and third from right) with (from left) Marc Soong and Deither Knetchel
The Ferrari Portofino was named after one of the most attractive towns located on the Riviera in the Liguria Region.
Powered by the Ferrari V8 turbo, a member of the engine family that won the International Engine of the Year Award in 2016 and 2017 consecutively, the Ferrari Portofino is also an aggressively-styled car with a two-box fastback configuration — unprecedented in a coupe-convertible with a retractable hard top.
I was told by Willie Soong that this Ferrari is designed for enjoying daily driving and converts from an authentic Berlinetta into an open-top Spider in just 14 seconds, even in low-speed driving.
For the first time on this type of Ferrari model, third-generation electronic rear differential (E-Diffs) has been integrated with the F1-Trac, improving both mechanical grip and the control of the car to the limit. The Ferrari Portofino is also the first GT in this range to be fitted with EPS (Electric Power Steering).
The Ferrari Portofino is the most powerful convertible car that Ferrari has ever produced — so far.
While I was quite enamored with the car, Willie Soong, a car lover par excellence for decades, pointed out that his partnership with Mr. Uy is just as valuable for the future of his brand.