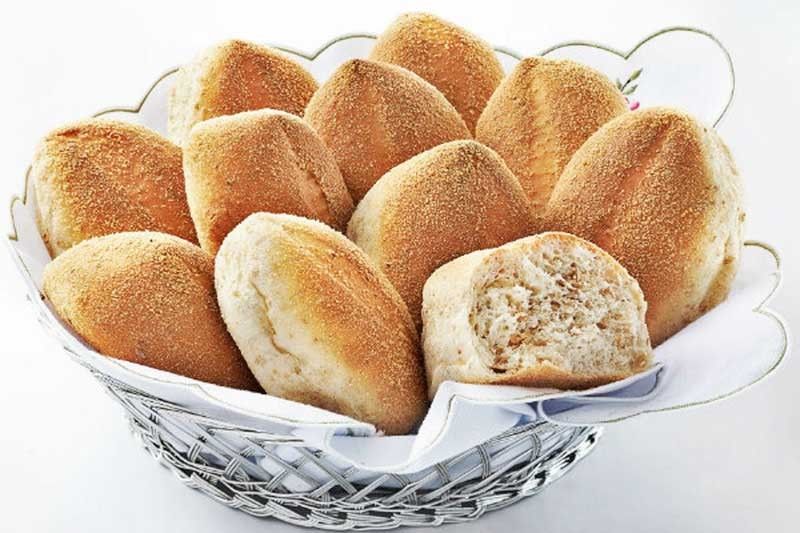 #WorldPandesalDay highlights the importance of the Philippines' humble yet popular pandesal.
Duterte, GMA support 'World Pandesal Day' on October 16
Despite a Feb. 6 fire that burned down Quezon City's pioneering, award-winning, 79-year-old Kamuning Bakery Café, my staff, bakers and I are still optimistic.
We invite the public to our annual "World Pandesal Day" on Oct. 16, Tuesday, starting at 11 a.m. at the burnt ruins on Judge Jimenez Street corner K-1st Street, Barangay Kamuning, Quezon City, where we will give 70,000 pandesal buns and other foods for free with Quezon City Vice Mayor Joy Belmonte as guest of honor.
On Oct. 28, Sunday at 8 a.m., the public is also invited to a free medical, dental and optical mission at Kamuning Bakery Café, in cooperation with Chinese General Hospital, led by its CEO, Dr. James G. Dy.
The Oct. 16 and 28 events will be the last two events to be held at the burnt ruins before they are totally demolished, except for two surviving pugon brick ovens that will be retained for heritage preservation during its reconstruction.
With the hashtag #WorldPandesalDay, this is a unique socio-civic and cultural endeavor to highlight the importance of the Philippines' humble yet popular pandesal bread, to underscore the importance of all people helping solve the age-old problem of hunger.
The inspiration for World Pandesal Day is the Bible story of a poor boy who gave five loaves of bread and two fishes, which faith in God multiplied to feed thousands.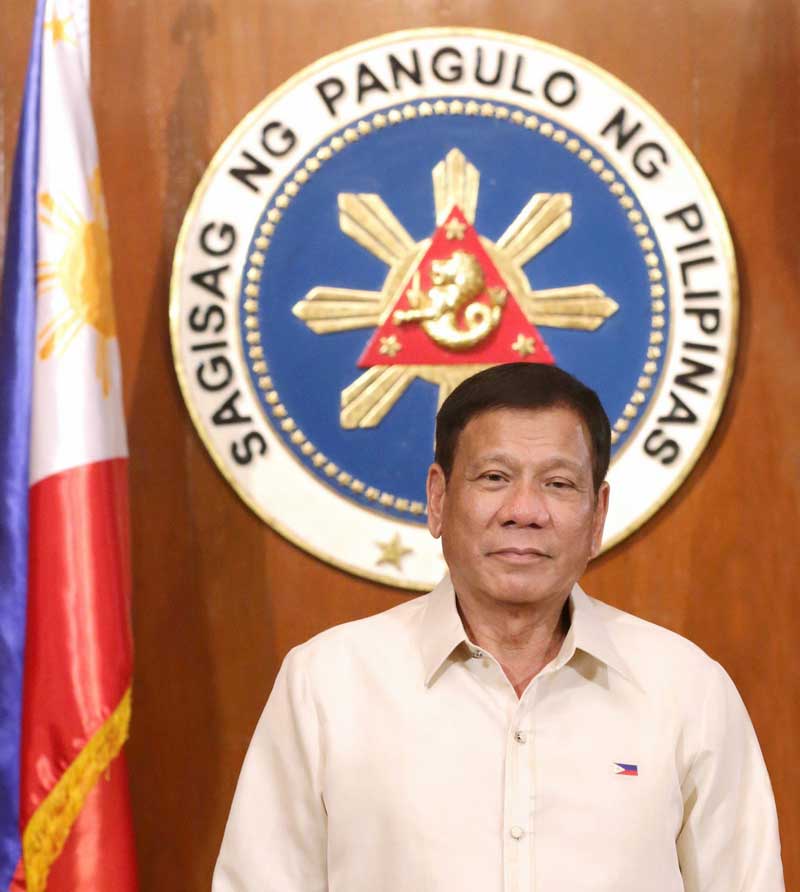 President Rodrigo Duterte: "Food plays an integral part in our people's identity as it reflects our culture and history."
Last Friday at Quezon City's anniversary celebration at Crowne Plaza Galleria Hotel, the city government, led by Mayor Herbert Bautista, gave me the Manuel L. Quezon Gawad Parangal Award.
President Rodrigo Duterte said, "My warmest greetings to the Kamuning Bakery Café as it celebrates World Pandesal Day. Food plays an integral part in our people's identity as it reflects our culture and history, which have been shaped by various influences of the past. This milestone does not only celebrate the ingenuity of our bakers and their unyielding passion for bread, but also empowers local community bakeries as they preserve and pass down traditional cooking methods."
He added: "The recent fire, which burned down the pioneer 79-year-old Kamuning Bakery Café, only highlighted your resilience in the face of adversity and compassion to help those in need. May every bite of the pandesal nourish our citizens and fuel them every morning as they work towards realizing their dreams and aspirations. This administration looks forward to working closely with you in solving the problem of hunger that is rooted in poverty and social inequality. Together, let us work towards achieving our goal of a brighter, more prosperous and sustainably progressive nation."
Speaker Gloria Macapagal Arroyo congratulated me as a staunch advocate of cultural preservation and the owner of Kamuning Bakery Café. "In the 79 years of its operation," she said, "Kamuning Bakery had established a name for itself as a baker of one of the most delicious, traditionally baked pandesal in the country. Wilson Flores' acquisition of the bakery added to the popularity of this Filipino bread through his promotion of the vanishing traditional baking methods, his World Pandesal Day initiative and his Pandesal Forum, which has gathered media people, artists, thinkers and government leaders, as well as ordinary folks in his bakery to talk about national and international issues or simply to shoot the breeze while enjoying freshly baked pandesal.
"I am glad that Kamuning Bakery Café has resumed its operation as the maker of artisanal breads and an affordable venue for relaxed discussions," Arroyo continued. "It offers food both for the body and the mind. Wilson's concept of putting together his advocacies of traditionally baked pandesal and stimulating dialogue in a cozy venue, as well as his distribution of pandesal, are commendable in their promotion of truly Filipino traditions of sharing and quiet conversations over pandesal and a hot drink. Tangkilikin natin ang sariling atin! A happy World Pandesal Day to everyone and the best of luck to Wilson and his Kamuning Bakery Café!"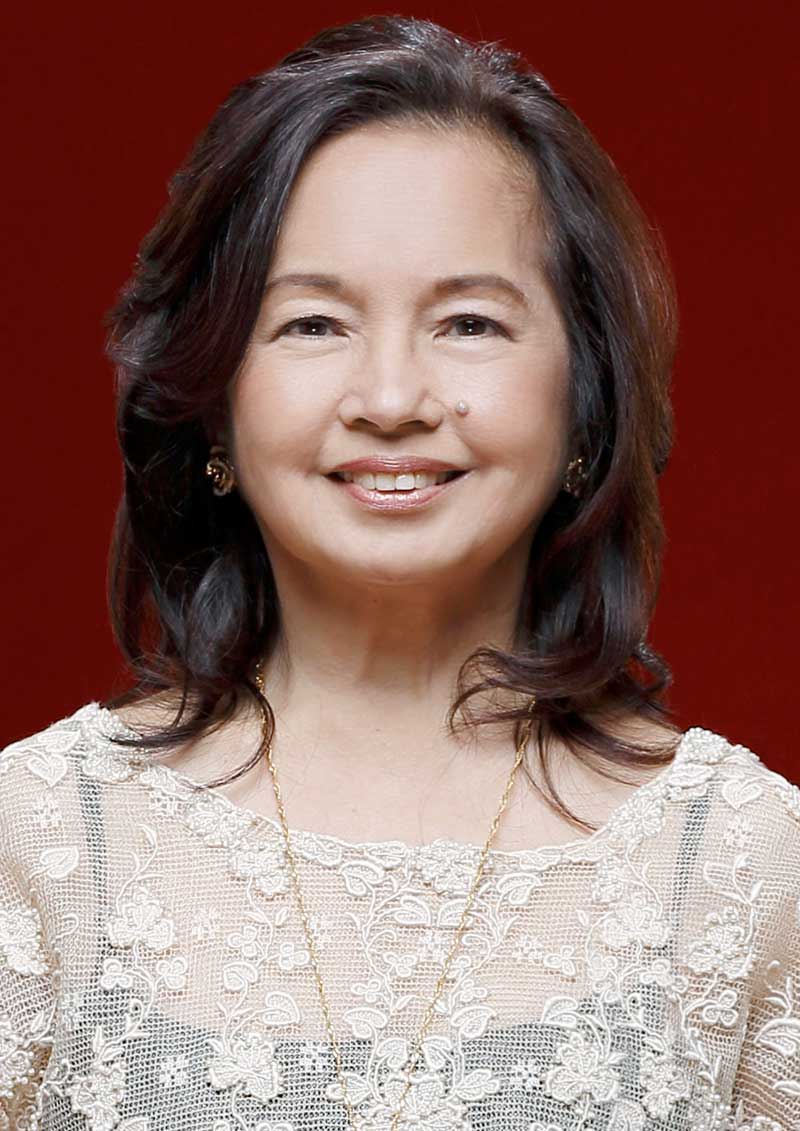 Speaker of the House Gloria Macapagal-Arroyo: "Kamuning Bakery Café offers food both for the body and the mind."
Kamuning Bakery Cafe hosts the tertulia-inspired and non-partisan "Pandesal Forum" for newsmakers and leaders to dialogue with media and intellectuals over meals of pandesal with other foods and coffee brewed from Benguet-province Arabica beans.
In this liberal and informal Pandesal Forum, which is part of my company's unique CSR or corporate social responsibility, discussions focus on socio-economic, gut or "pandesal" issues affecting the people, and other topics. The pandesal is unique to the Philippines, loved by the masses, middle class and by all, as it symbolizes people's simple happiness and wish for liberation from hunger.
Ever since I took over and revived Kamuning Bakery Café, we have championed diverse socio-civic, cultural, arts and other causes, including the donation of four public school buildings. The first public school was donated in the historic seaside town of Balangiga in Eastern Samar.
* * *
Thanks for your feedback! Follow @wilsonleeflores on Instagram, Twitter, and Facebook. Buy and read Pilipino STAR Ngayon every Friday for my column "Kuwentong Panadero," which features inspiring stories.