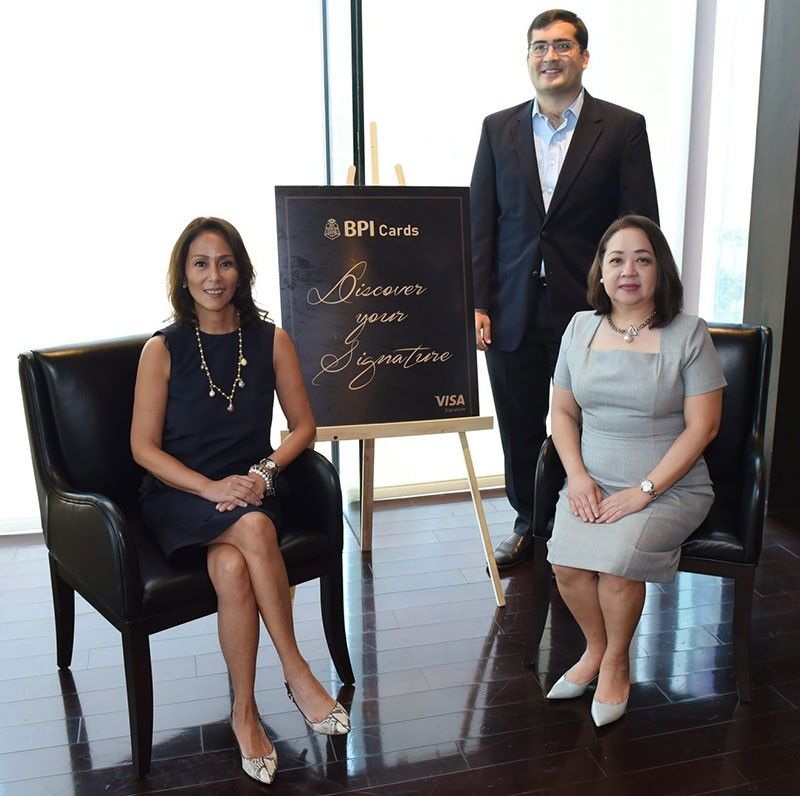 FJojo Ocampo, BPI SVP Unsecured Lending and Cards Group; Dan Wolbert, Visa Philippines head of Business Development; Jenny Lacerna, head of BPI Credit Cards Business
BPI's most exclusive card has your signature on it
MANILA, Philippines — Bank of the Philippine Islands (BPI) recently launched its premier credit card tailored for travelers and its upmarket clients. The BPI Visa Signature is the bank's most exclusive card and comes with perks based on their extensive research to understand what its cardholders want out of their credit card, where and for what they use it most.
First, a word on the physical card itself: this may be one of the prettiest cards on the market with its textured black front resembling leather — a first in the local credit card business — and embossed with the 166-year-old bank's signature gold color.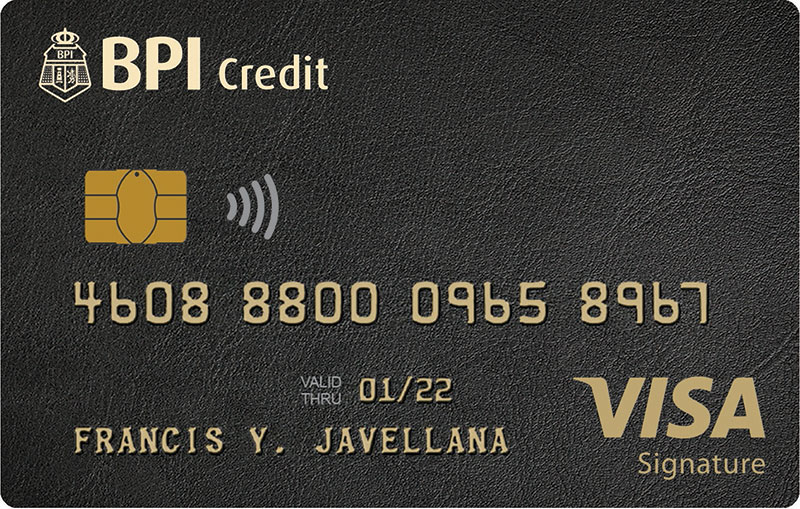 "BPI Visa Signature offers a value proposition that reflects and elevates the lifestyle of our affluent clients," says Jojo Ocampo, BPI's head for Unsecured Lending and Cards Group. "We've seen a rise in spending in the past few years for luxury travel, experiences and products, and we want to provide our affluent clients a card that will further enhance their lifestyle."
"We always try to think of a product that would address the evolving needs of our clients, that's why we came up with BPI Visa Signature card, which provides the most comprehensive privileges," says Jenny Lacerna, BPI head of Credit Cards. "It's no surprise they love to travel, dine, shop and relax. With BPI Visa Signature, we found a way that would cater to all these needs, especially when they travel. We want to be there for them from the moment they book a trip until the end of their trip, providing them with the most satisfying rewards."
Travelers are especially attracted to BPI Visa Signature, which offers lower foreign exchange conversion rates compared to other banks, as well as special rates on foreign exchange currencies.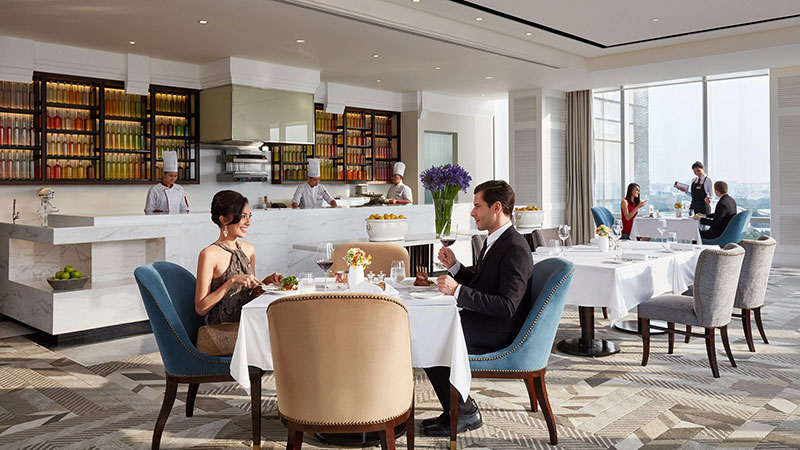 Mireio at Raffles Hotel is one of BPI Visa Signature's partner merchants
Jenny says that Visa Signature cardholders can buy foreign currencies (US dollar, euro and others) from the bank even if they don't maintain a savings or current account.
They can also use their points to book flights, hotels, and car rental through BPI's myVoyage; and they have unlimited access to NAIA Terminal 3's Pacific Club Lounge.
Visa Signature's 24-hour concierge service makes the seemingly impossible possible, such as booking tickets to popular concerts or theater shows, and reservations at restaurants.
One of the Signature card's benefits is that rewards points are earned at a lower conversion rate of one point for every P20 spend. Clients also get perks and special deals at partner establishments like City of Dreams, Kerry Sports Manila, and Anantara Vacation Club, and dining partner establishments such as Mireio at Raffles Makati, Xiu Fine Cantonese Dining, Crystal Dragon, City of Dreams, The Tasting Room, and Nobu F&B.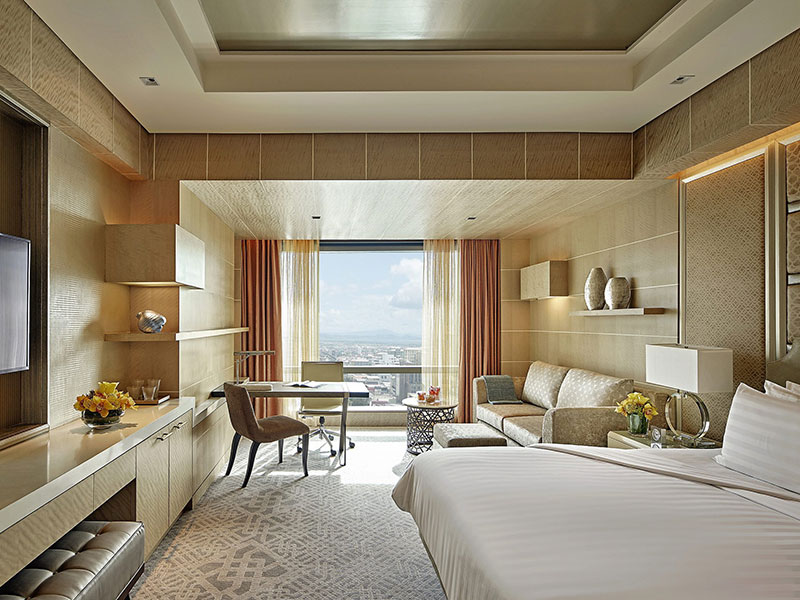 Shangri-La at the Fort in BGC
"We are extremely pleased to partner with BPI to launch the new BPI Visa Signature card, BPI's first card made especially for the affluent segment in the Philippines," says Stuart Tomlinson, Visa country manager for the Philippines and Guam. "Our aim is to help Filipinos create the most memorable experiences when they pay with Visa. With the BPI Visa Signature card, they can earn premium reward points, enjoy discounts at a wide range of luxury hotels through Visa's Luxury Hotel Collection and dining privileges on the Visa Epic Experiences platform. We are confident that this card will be extremely successful as it is thoughtfully designed to meet the lifestyle preferences of today's affluent Filipino consumer."
* * *
Visit the author's travel blog at www.findingmyway.net. Follow her on Twitter and Instagram @iamtanyalara.