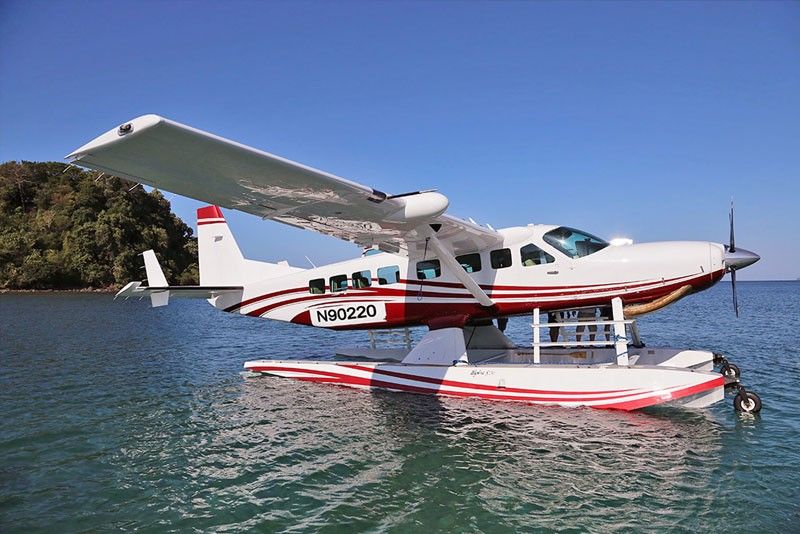 AirTrav's brand-new Cessna Grand Caravan Ex Amphibian can seat eight passengers plus their luggage.
A scenic way to decongest Metro Manila's streets
AirTrav's brand-new Cessna or Robinson helicopter flies from Manila International Airport to Clark in 30 minutes or to Puerto Galera in 40 minutes.
For P4,500, you can book a one-way economy ticket from Manila to any Visayas or Mindanao destination for a travel date that's months away.
For P6,000 you can make it a Southeast Asian city.?
For the same amount, you can take AirTrav's brand-new Cessna Grand Caravan Ex Amphibian or the Robinson R-44 Raven II helicopter from its Manila International Airport hangar to fly to Clark and be there in 30 minutes or to Puerto Galera in 40 minutes, respectively. They have daily round-trip flights except Tuesdays for maintenance. They also offer chartered flights to anywhere in the country. ?
"What you're paying for is convenience," says AirTrav president Capt. Jacob Cusi. Land travel will take hours. Even with an airline, you need to be there two hours before check-in. There might be delays. You wait to get your baggage and then you take a car to get to your resort. It takes almost half a day." ?
In Puerto Galera, the plane lands directly on luxury resort Fridays' shores — a perk exclusive to the Filipino company. During the launch, representatives from resorts in islands not directly accessible to an airport such as Busuanga, Palawan, Sumilon, Cebu, and even the soon-to-reopen Boracay were present to explore how to further give their clientele the extra luxury of time and less hours spent in transit.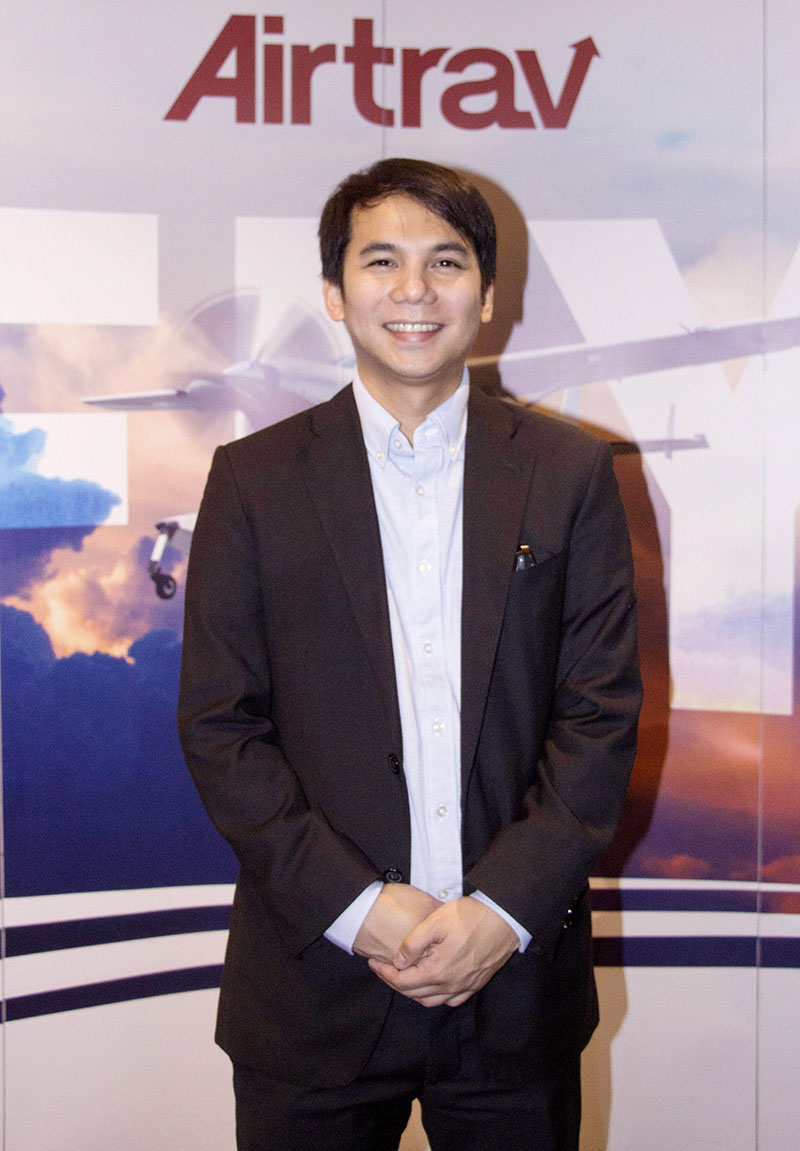 AirTrav president Capt. Jacob Cusi: "What you're paying for is convenience."
For these destinations, Jacob says it would take an hour and 15 minutes. Once you step out of the plane, it's straight to powdery white sands. They have acquired one more plane and will be ready to take more passengers by September as they expand their routes to Visayas and Mindanao.?
"AirTrav is not just for tourism," Jacob tells the STAR. "Clark is the next gateway for various industries. A lot of manufacturers are transferring up north. Our airport is expanding there. We also help commerce, trading, and transportation industries. The SEA Games will be held in Clark next year. We are trying to decongest Manila by helping make Clark accessible." ?
The Cessna Grand Caravan 208 is the largest single-engine airplane produced by the US aircraft company. It can safely land on water. It can seat eight passengers plus their luggage. Jacob adds, "Everyone gets aisle seats and window seats."
The seaplane pilots are trained by Flight Safety Australia. Airframe, passengers, cargo, and crew are all insured by Pioneer Insurance and Surety Corp.?
As for their helicopter service, the Robinsons R44 can seat up to three passengers comfortably. It can fly up to 300 nautical miles, which means three hours without refueling. AirTrav's helicopter pilots undergo factory training directly at Robinson's manufacturing facility in Torrance, USA. ?
In 2015, AirTrav teamed up with ride-hailing app Uber to launch Uberchopper, an on-demand helicopter service within Metro Manila. AirTrav is also the designated helicopter tour provider for the annual Philippine International Hot Air Balloon Festival held at Clark, Pampanga.
AirTrav also provides VIP helicopter transfers, city tours, marriage proposals and flower droppings. Medical evacuation, search and rescue, and disaster response are also offered in conjunction with the Philippine Red Cross.?
* * *?
For more information, visit AirTrav.ph.