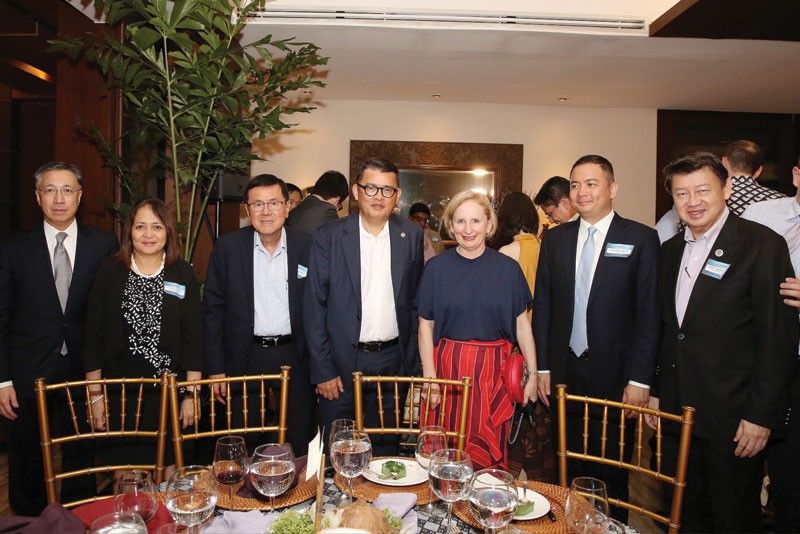 Nestor Tan, Deputy Governor Chuchi Fonacier, William Belo, Presidential Adviser Joey Concepcion, Ambassador Amanda Gorely, Gov. Abet Garcia and Henry Lim Bon Liong
Building better mentorship with Australia
Last May 22, I invited delegates from ASEAN dialogue partner Australia to celebrate the Philippine-Australia partnership, which has been ongoing for more than 70 years now.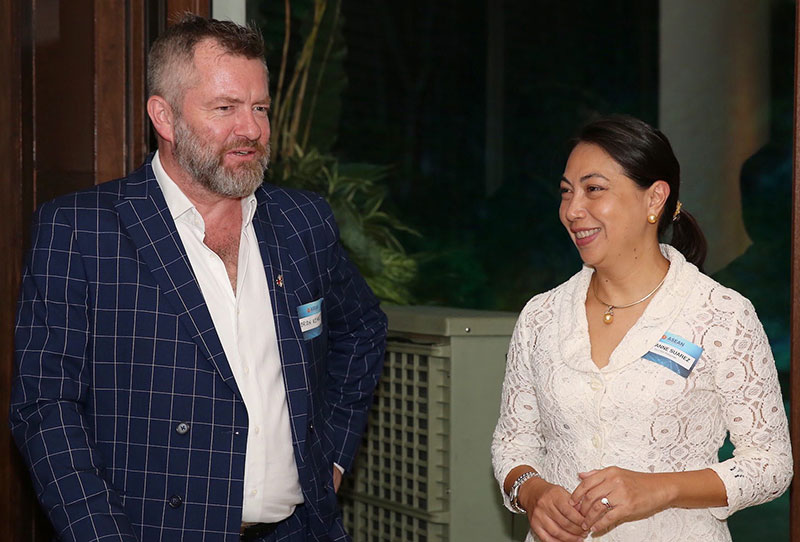 Brian Kennett of Telstra Ventures and Anne Suarez of Telstra Philippines
The dinner was part of the numerous activities under the ASEAN Mentorship for Entrepreneurs Network (AMEN) partnership with Australia. We launched AMEN in Sydney last March 14-16.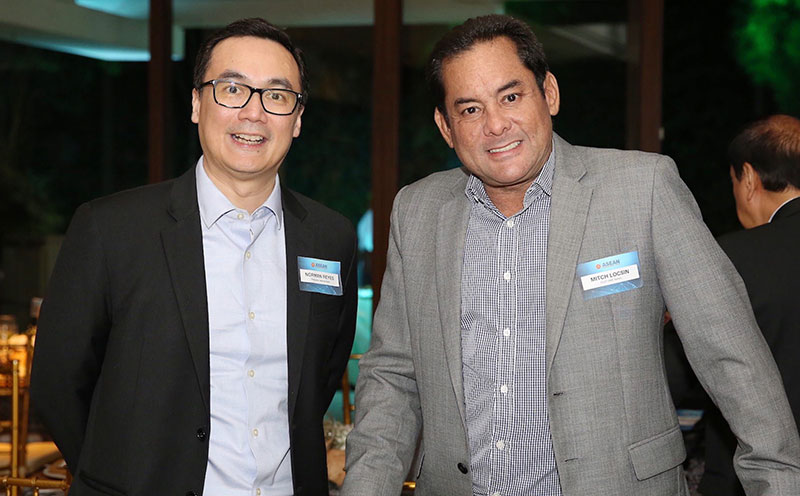 Norman Reyes of Philippine National Bank and Mitch Locsin of PLDT SME Nation
I would like to express my gratitude to Australian Ambassador Amanda Gorely, as well as all the government officials and private-sector representatives, including Gov. Abet Garcia, Rep. Peter Unabia, Nestor Tan, and Deputy Gov. Chuchi Fonacier for giving their time and thoughts on enabling small entrepreneurs in the digital world.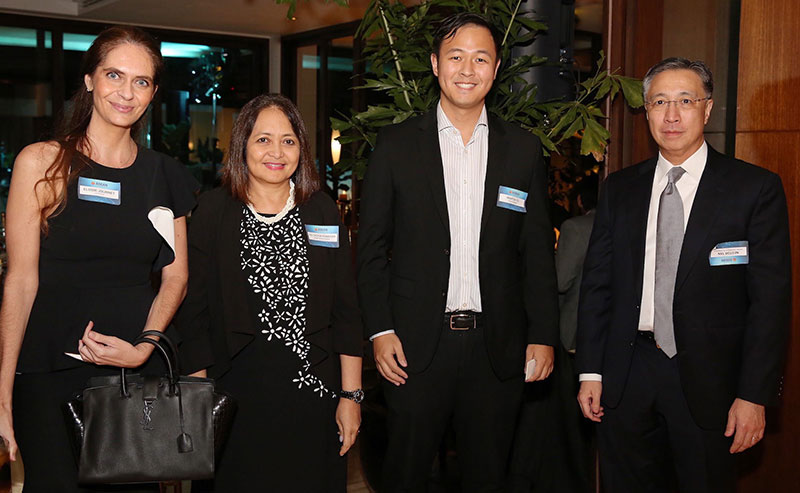 Elodie Journet of Austrade, Deputy Governor Chuchi Fonacier of Banko Sentral ng Pilipinas, Martin Yu of Shopee Philippines and Nestor Tan of Bankers Association of the Philippines (BAP)
It's about time we found a solution to enable SMEs so that they won't remain survival entrepreneurs but become sustainable entrepreneurs and, to me, that is the real fulfillment in life.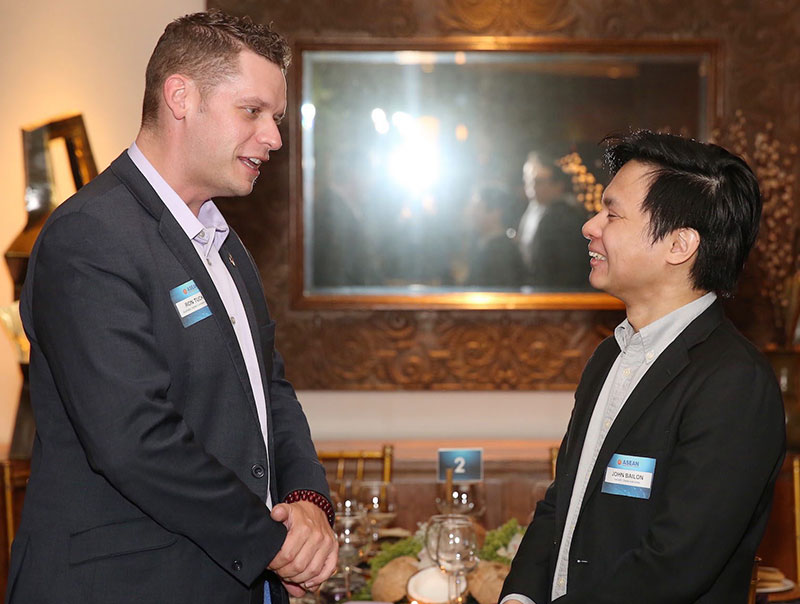 Ron Tucker of the Australian Digital Commerce Association and John Bailon of Satoshi Citadel Industries
By really embracing inclusivity, we are one with President Duterte in revolutionizing the way many Filipinos think.
We had a very meaningful discussion on chain-blocking and cryptocurrency, thanks to the intelligent minds of Nicholas Giurietto from the Australian Digital Commerce Association and Katrina Donaghy of Civic Ledger.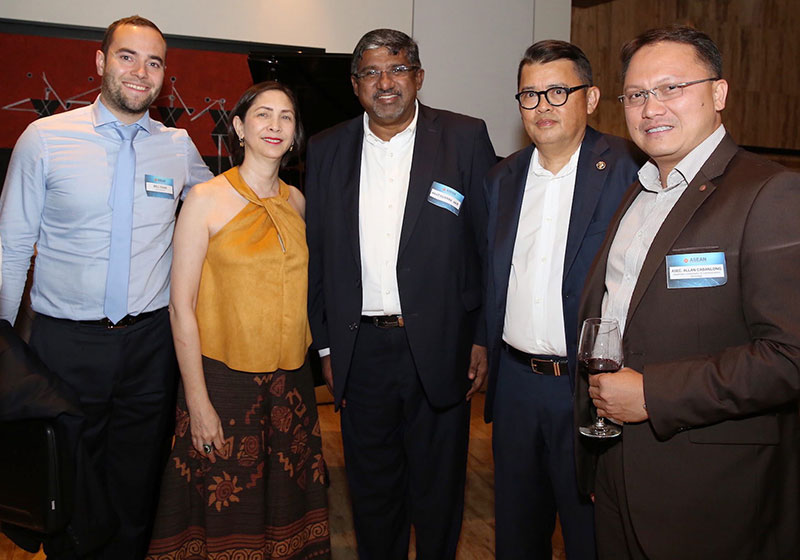 Will Egan of Code the Future, Bettina Quimson of Go Negosyo, Mahendhiran Nair of Monash Malaysia and Asec. Allan Cabanlong of the Department of Information & Communication Technology
I hope this bilateral relationship will continue to flourish, not only through the AMEN launch but through all the Australian efforts in helping our country prosper in an inclusive economy.