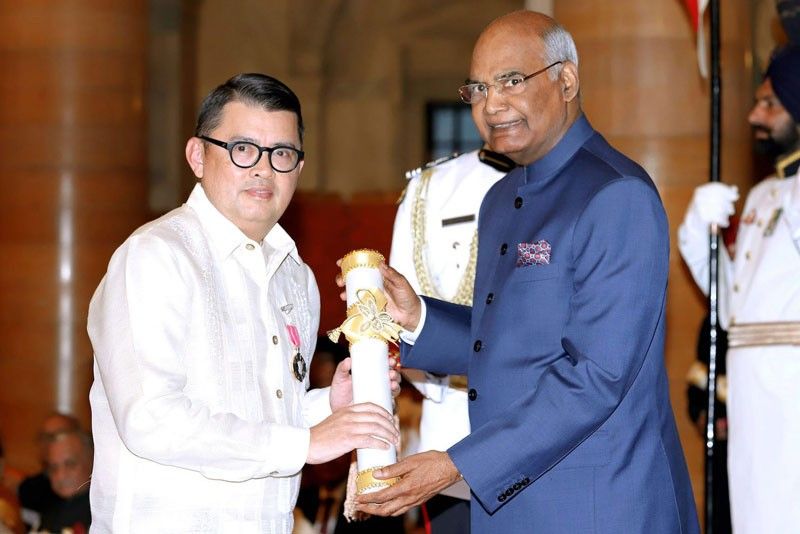 Presidential Adviser Joey Concepcion receives the Padma award from Indian President Ram Nath Kovind
Recently, I received a special letter from none other than President Rodrigo Duterte, about my recent conferment of the Padma Shri Award given by the government of India.
If you can recall, I was part of President Duterte's official delegation during his visit to India last January when I was announced as an awardee of the Padma awards. Three months later, I flew back to New Delhi to personally receive the award from President Ram Nath Kovind.
It came as a surprise, as I did not expect any recognition during my first visit as part of the Philippine delegation. More than just receiving the award, I believe that this is a reconfirmation and a testament that we are on the right path of helping our micro and small entrepreneurs. I am proud to share this recognition with all the supporters and advocates of Go Negosyo for the past 13 years.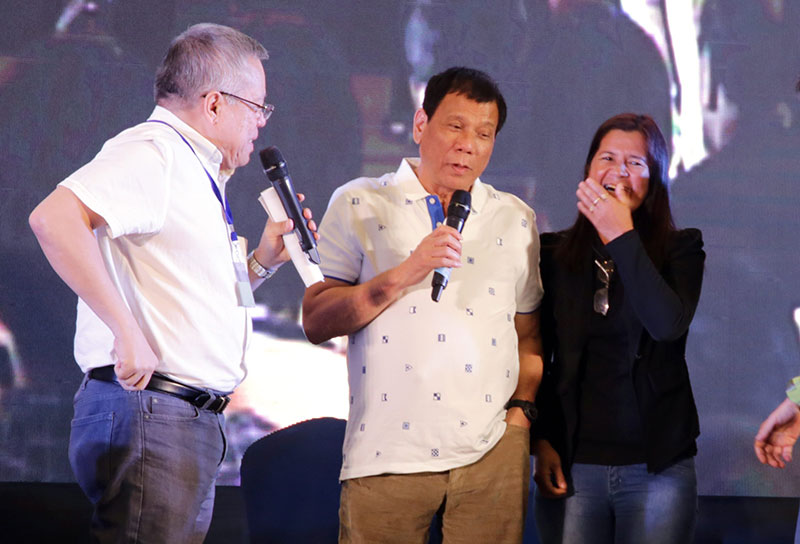 President Rodrigo Duterte graces the launch of the first Kapatid Mentor Me Program in Davao last October 2016. Also in photo are Trade Secretary Ramon Lopez and micro-entrepreneur Imelda Basilan.
In the letter, President Duterte said, "You truly deserve this honor. Your work in ensuring the success of micro, small, and medium enterprises over the past two decades has opportunities, boosted businesses and uplifted the lives of our people, especially the poor."
I would like to thank President Duterte for all his support of the private-sector initiatives led by Go Negosyo, especially our efforts for MSME development and other humanitarian programs. Since my appointment, I have always appreciated the confidence and encouragement President Duterte has given to us and all our programs, which are designed and spearheaded to tirelessly advocate the 3Ms (Mentorship, Money & Market) for MSME development. These programs include the Kapatid Mentor ME, the Kapatid Agri Mentor ME Program, and "Pilipinas, Angat Lahat," all of which have begun to empower MSME mentees to grow their businesses and partner with anchor firms as part of their value chain. His energy and passion to alleviate the lives of our people inspires us to do more and empower more.
I assure the President and the Filipino people that we will continue to create programs to strengthen the entrepreneurship community, which will also improve the lives of more Filipinos. We in the private sector will also continue to support the Duterte administration in its goal of inclusive prosperity.