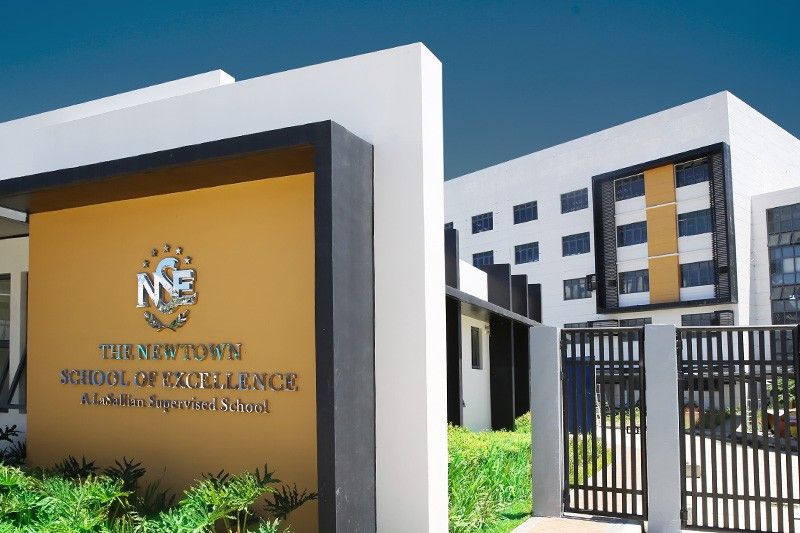 The school primarily caters to the children of those who live in Megaworld condominium developments at The Mactan Newtown.
Released
Newtown School of Excellence in Cebu set to open in June
(philstar.com) - May 15, 2018 - 2:40pm
MANILA, Philippines — "It takes a village to raise a child."
This African saying speaks volumes about how big a role an entire community plays in nurturing the foundations of the younger generation. This also serves as an inspiration for property giant Megaworld as it fulfills its vision of building communities and empowering individuals.
The company inaugurates its first school venture in the Visayas, the Newtown School of Excellence, located within the 30-hectare The Mactan Newtown township in Cebu.
"As we mark our first venture into the educational sector, I feel that we are only affirming our commitment and dedication to that which gives meaning to everything that we've done so far or will be doing in the coming years — our children," says Noli Hernandez, president, Newtown School of Excellence Inc. (NSEI), during the school blessing ceremony in April.
"The Newtown School of Excellence is a resounding affirmation of that belief. Every child is, indeed, an immeasurable treasure, one that deserves not only to be nurtured but also encouraged to become the best and most excellent possible version of himself or herself," Hernandez says.
The Newtown School of Excellence will be welcoming its first batch of nursery and preschool students this June. It will be operated and managed by Megaworld, in strategic partnership with the Lasallian Schools Supervision Services Association Inc. (LASSSAI).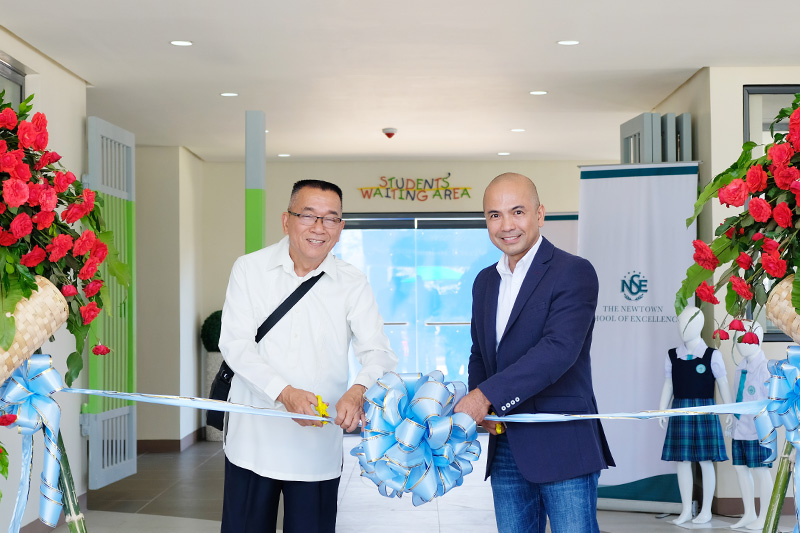 Also present during the blessing ceremony on the school grounds were Br. Jun Erguiza, FSC, LASSSAI President and NSEI Board Member; Jason Faller, vice president for special projects under the office of the COO, Megaworld; Dr. Isabel Encabo, school head, NSEI; Dr. Genesa Paragados, consultant, NSEI; together with representatives from the Department of Education (DepEd) offices from Lapu-Lapu City and Region VII.
Developing the 'human capital'
The Newtown School of Excellence primarily caters to the children of those who live in Megaworld condominium developments at The Mactan Newtown. It's also an ideal education option for the children of the expat community and residents of Lapu-Lapu City and nearby towns and cities as well.
"I was so impressed [with NSE] because the school is really conducive to learning. It's very accessible and very safe for the kids, especially since security has always been a top priority for us parents," says Jonina Bardenas, an HR manager from one of the ESL companies near NSE.
Her four-year-old daughter is part of the first batch of NSE kindergarten students who will be officially welcomed this June.
The school is also strategically located near the heritage sites of the Mactan Shrine and Lapu-Lapu Shrine, as well as popular hotels and resorts such as Movenpick and Shangri-La Mactan.
"The Newtown School of Excellence has been named precisely because excellence means the creation of miracles," Erguiza says.
"We have only one goal in mind: to be able to develop the human capital. Any school that we start of is a major endeavor with a lot of goals and a lot of promise, because a school always brings a new hope to the community it serves," he adds.
Topnotch education in a world-class township
The school will have two main buildings: the single-storey Kindergarten Building, which is composed of three classrooms, a library, playground and a multipurpose hall; and the five-storey Elementary Building, which has 21 classrooms, audio-visual rooms, computer rooms, music room, home economics room, prayer room, library and learning resource center, auditorium, covered court, physical education instructional room, science laboratories, a clinic, and its own canteen.
The curricula in different programs to be offered at NSE will be technology-based and will be geared towards academic excellence and proficiency.
"The village that will raise our children hardly refers to this world-class township — The Mactan Newtown — that we're building here. Rather, that village is us coming together, as parents, as teachers, as global citizens, rolling up our sleeves for the greater work that still needs to be accomplished," the NESI president says.
"Our school logo encapsulates our intention and aspiration — Ad Astra Per Excellentia, To The Stars Through Excellence. Let us therefore join hands as a community, so that together, as a village, we can teach and raise our children in the most excellent way possible," Hernandez adds.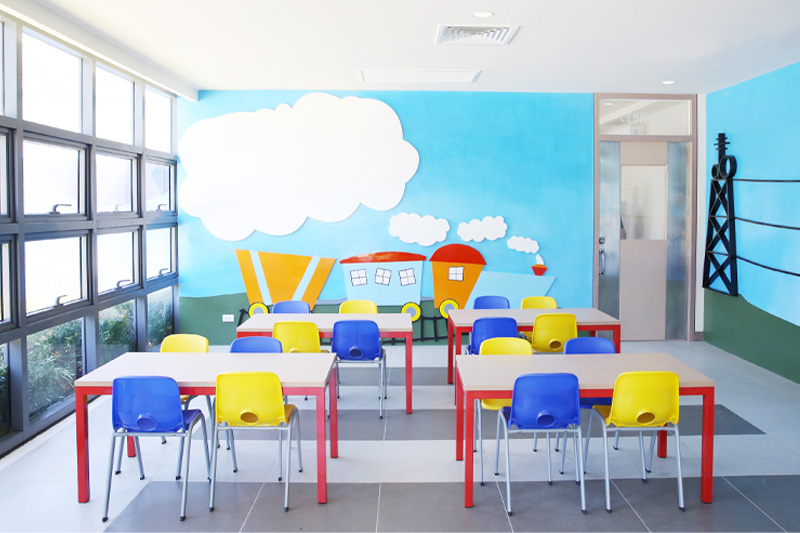 The school will have two main buildings: the single-storey Kindergarten Building and the five-storey Elementary Building. Released