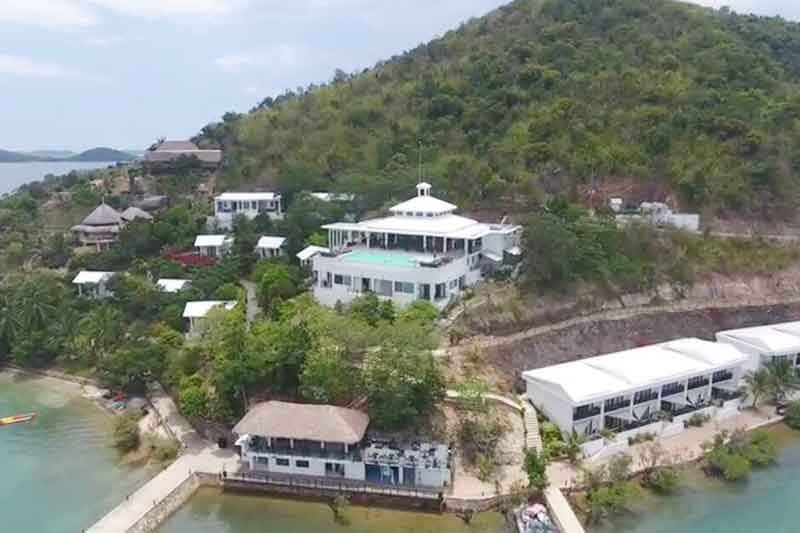 Busuanga Bay Lodge and Marina resort
We Need To Care For Our 'Treasure' Islands
During the last long weekend, I invited a group of friends to join our family in exploring the beauty of some of our islands. Together we toured the majestic islands of Palawan, including Coron, Busuanga and Linapacan. Despite being well traveled, many of them had not seen this side of the Philippines.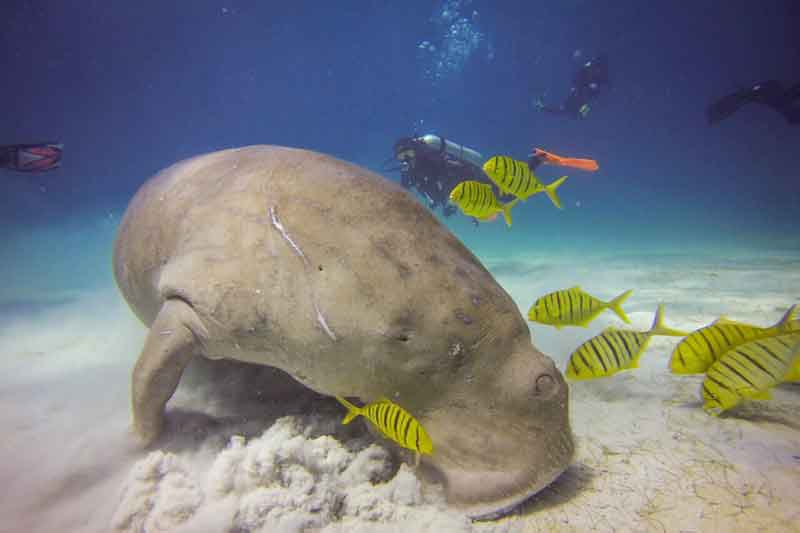 The dugong we saw in the waters of Busuanga
Over three days, the group was able to see and enjoy the sandbars, lagoons, but most of all the serenity of the islands. Joining us were Hans and Carol Sy, Ernest and Arlene Cu, Sen. Sonny and Tootsie Angara, Rikki and Beng Dee, Chris and Patty Chilip, Eric and May Yu, Mikey and Lizette Cojuangco, Naresh Mirani, Manuel and Karin Igual, Haresh and Sharmela Hiranand, Kevin and Rosanne Belmonte and John and Peachy Concepcion.
Clearly, Hans and Naresh, who joined us for the day, saw the beauty that the Philippines can offer. It definitely was not their comfort zone but they were game enough to join us for a swim on a private island owned by Charles McCulloch. Our host was gracious enough to invite the entire group for a well-prepared lunch. Ariara is a private island that you can rent and not have to worry about anything because they will do everything for you.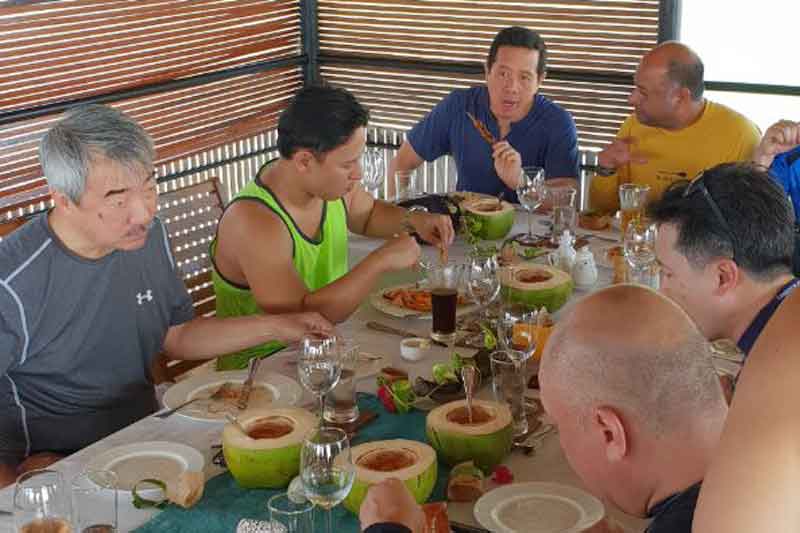 Hans Sy and the rest of our group enjoy a well-prepared lunch on Ariara island.
Governor Jose Alvarez joined the group for dinner and was gracious enough to ensure we had a great time. He shared with us his plans for Coron, Busuanga and Linapacan. I told him that we have been coming here for years and this place is Boracay and the Visayas islands rolled into one. The Apo Reef, which is off Busuanga's waters, is one of the best reefs for diving in the Philippines.
We also had one of the greatest encounters with a dugong or sea cow in the waters of Busuanga. I am glad that the residents impose very strict rules and regulations before they take you to the diving site, which means there are limited and restricted areas for swimming and exploring.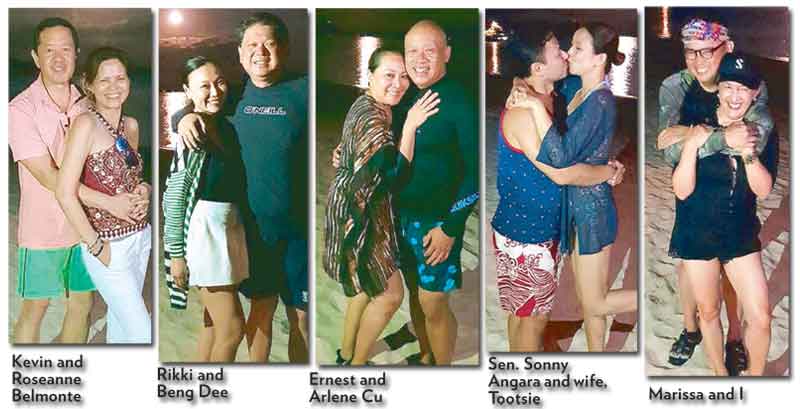 The elegant Busuanga Bay Lodge (BBL) was our home for a few days. For the past 20 years we have been exploring the Philippine islands and have seen its great potential. BBL did an excellent job in impressing our visitors with a great dinner setup on the island's south cay for close to 40 people.
In the end, it was a great bonding experience with our good friends. We are glad to share with them what we have seen throughout the years. Yes, the Philippines has more than 7,000 islands, which offer a lot of opportunities to countless Filipinos. By being entrepreneurs in the tourism industry, they can be part of tourism growth. But in return, we need to take care of the environment because these islands are our treasures.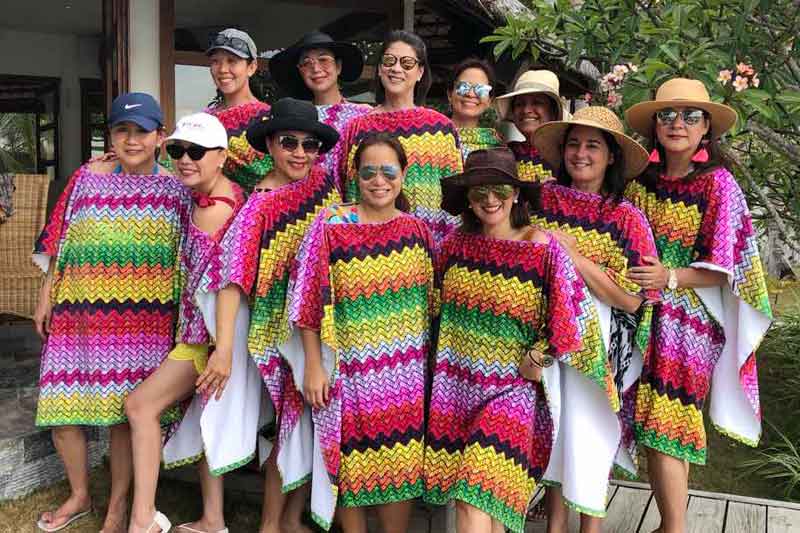 The ladies in their summer outfits: (from left) Carol Sy, Beng Dee, Arlene Cu, Marissa Concepcion, Peachy Concepcion, Karin Igual, Sharmela Hiranand, Roseanne Belmonte, Lizette Cojuangco, Tootsie Angara, and May Yu